We've all heard that wedding day rhyme: "Something old, something new, something borrowed, something blue."
If tradition states that a bride will have good luck if she wears the 4 "somethings," then these brides are about a quarter of the way to having the luckiest marriages ever.
Here are 13 beautiful brides that looked cool in blue:
1. Midnight Blue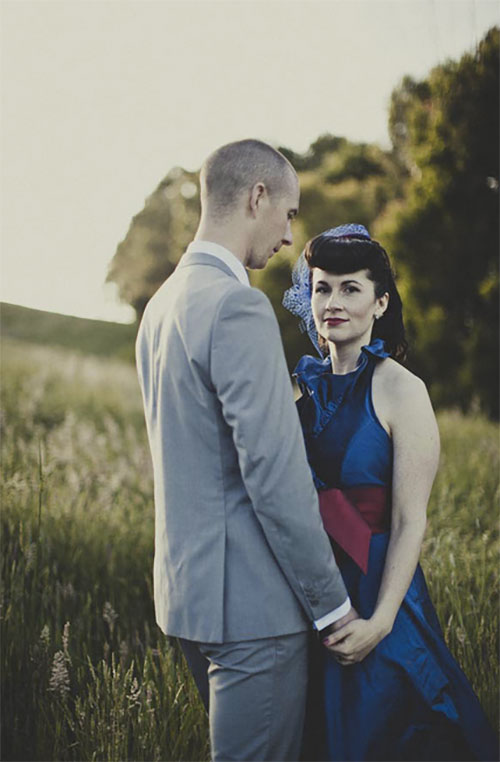 Image Source: Giphy
A little blue veil turns this blue dress into a wedding gown that wows. And three cheers for this bride's ability to match her lip color to her waistband!
2. Baby Blues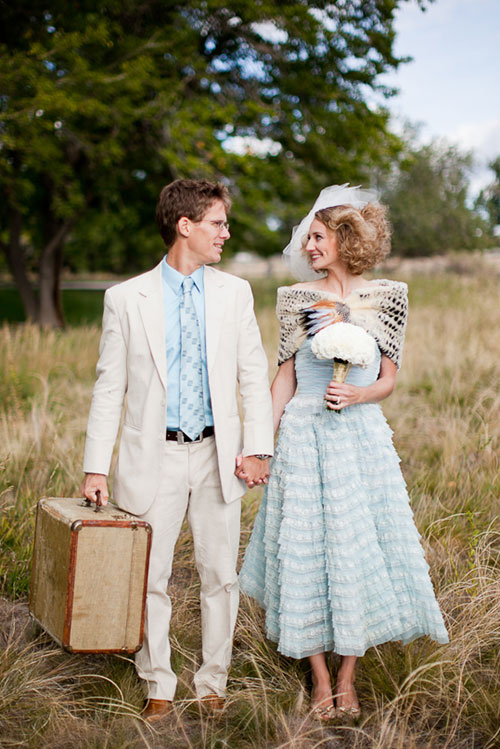 Image Source: Wedding Chicks
The best thing about not wearing white? It's easier to match with your groom!
3. For You Blue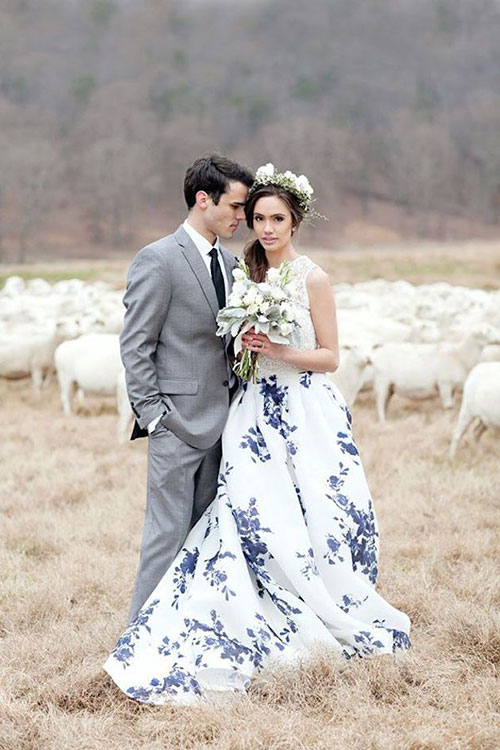 Image Source: Bridal Musings
Even though it could be used for bathroom wallpaper, this elegant blue and white gown is still beautifully bridal.
4. Moody Blue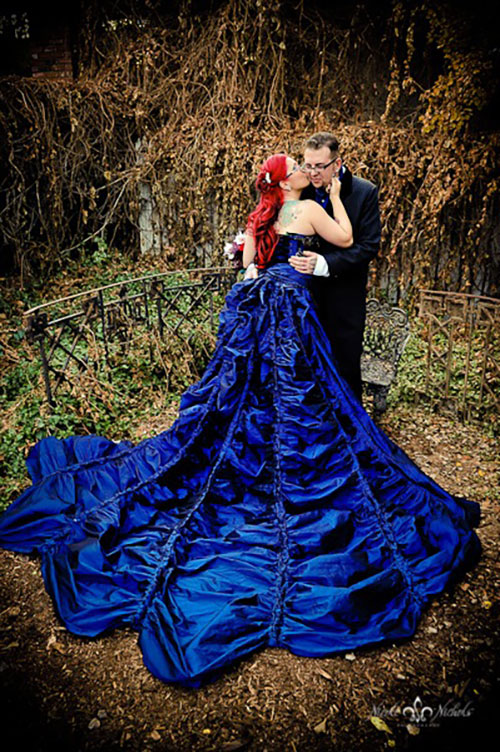 Image Source: Offbeat Bride
This groom is wondering what it would be like to dive right into that billowing ocean blue dress.
5. Crystal Blue Persuasion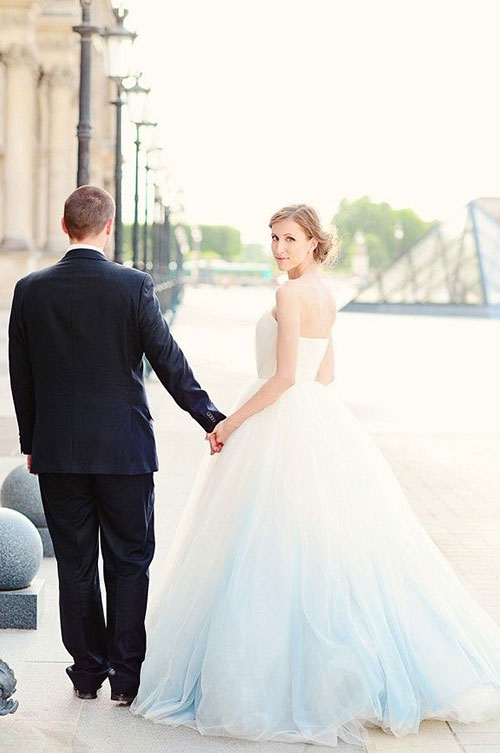 Image Source: Inked Weddings
The subtle ice blue bottom of this dress allows the bride to embrace her inner Cinderella and even better, she won't turn into a pumpkin at midnight.
6. Tangled Up In Blue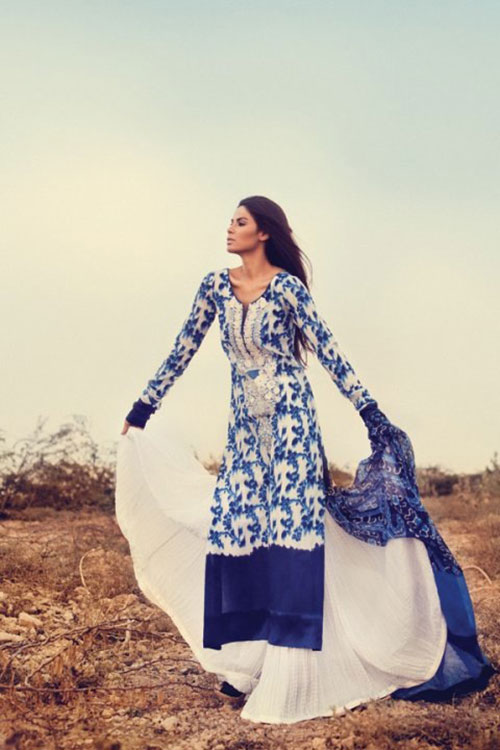 Image Source: Style Ablaze
This Pakistani creation is the perfect blend of blue and white and east and west.
7. Mrs. Blue Sky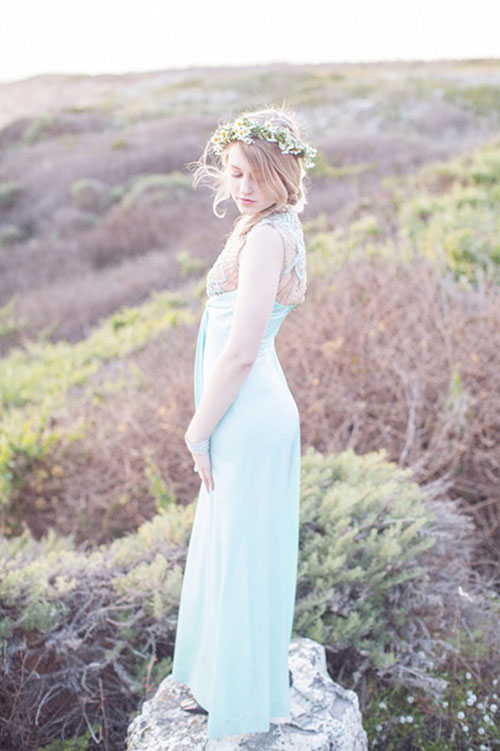 Image Source: Green Weddingz
Channel a springtime nymph in this stunning Robin's-Egg Blue number.
8. Out of the Blue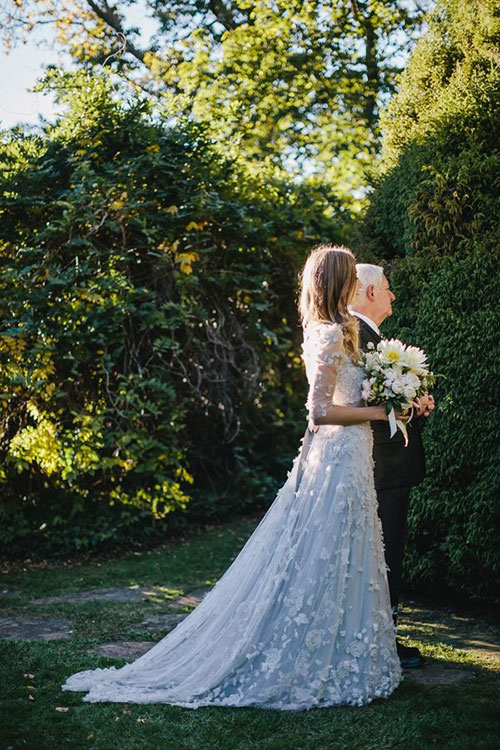 Image Source: Wedding Party App
This soft blue bride looks like she just walked out of a cloud and into her destiny.
9. Blueberry Bliss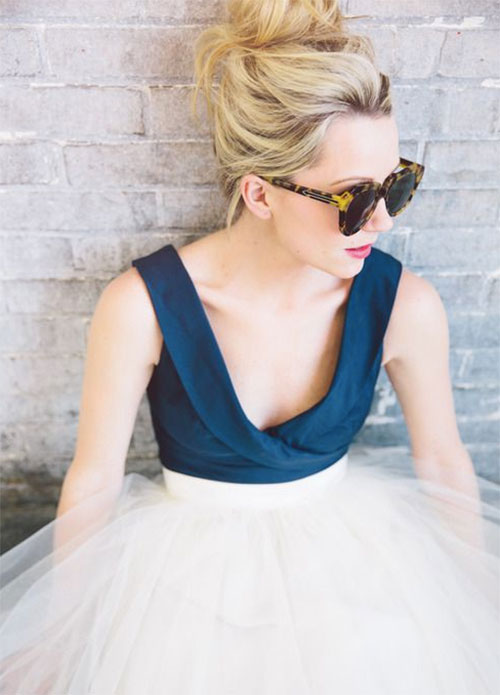 Image Source: Hey Wedding Lady
Has any other bride ever been so effortlessly cool? Must be the blue.
10. Blue Lagoon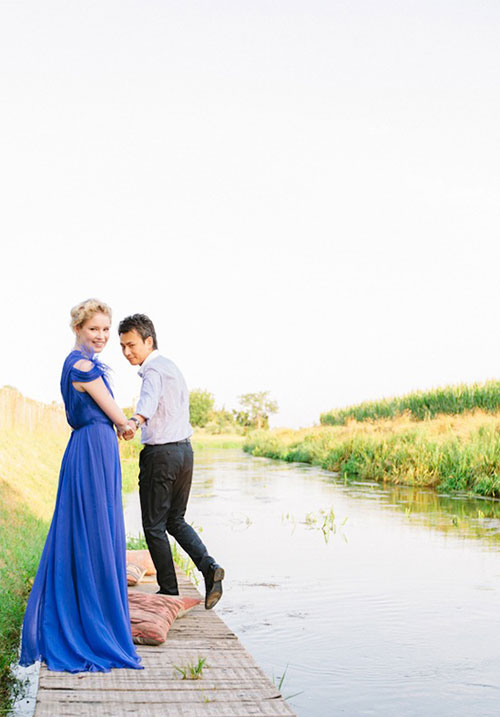 Image Source: 100 Layer Cake
Down by the river, a groom floated away with his bride in blue.
11. Powder Blue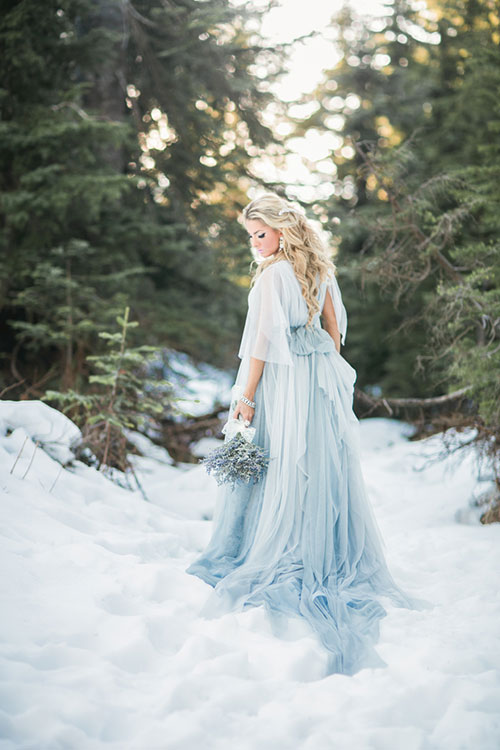 Image Source: Fabyoubliss
Most people think Elsa is the Snow Queen. They're wrong... it's this bride.
12. Violets are Blue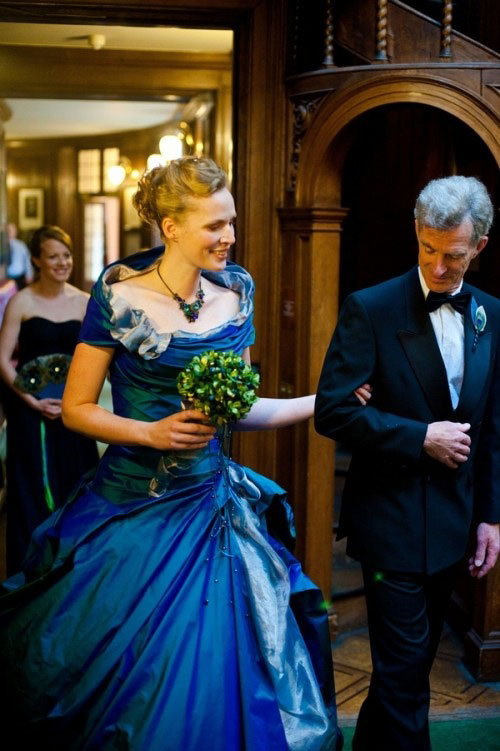 Image Source: Offbeat Bride
This bride is the belle of the ball and a devil in a blue dress, too.
13. Under a Blanket of Blue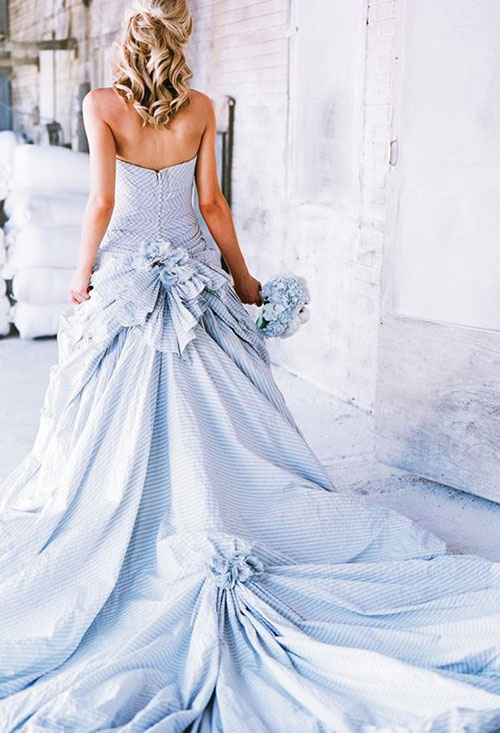 Image Source: 100 Layer Cake
Never has seersucker, a fabric previously reserved for elderly gentlemen, looked so glamorous.
When it comes to wedding day fashion, sometimes it's perfectly acceptable to feel a little blue!