Love is in the air! It's the first day of spring, so that means the promise of warm breezes and blooming flowers is making everyone's heart sing. It's also National Proposal Day. That means there is officially no better time to start thinking about how you'll pop the question to your one true love.
Here are 11 creative ways to propose that are way more interesting than just getting down on one knee:
1. The Word is Love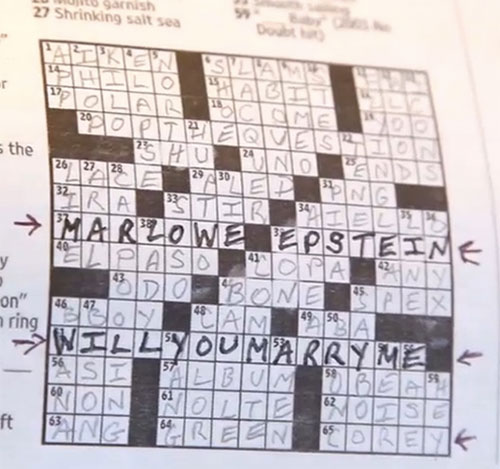 Image Source: Inspiring Pretty
If the guy who writes the crosswords for the local paper owes you a favor… this would be the time to cash in.
2. Pint-Sized Love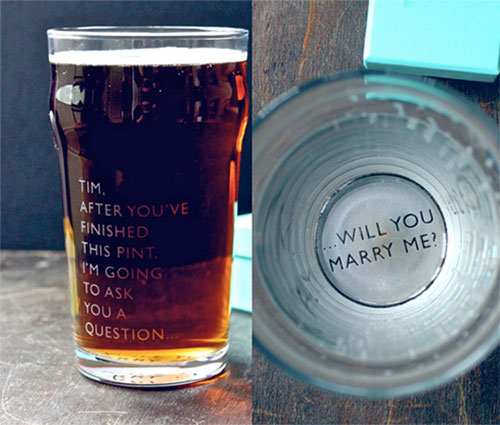 Image Source: Huffington Post
Once they've hit the bottom of the glass, they'll finally be drunk enough to say yes!
3. Marquee Marriage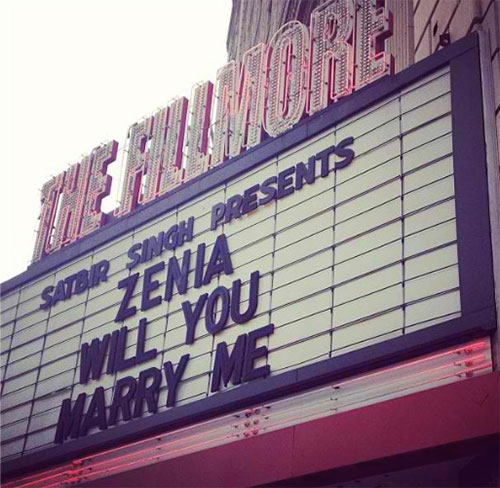 Image Source: Inspiring Pretty
If your beloved has always dreamed of seeing their name in lights, rent out the marquee of an old theatre and let them see why they're the star of your show.
4. Swimming Success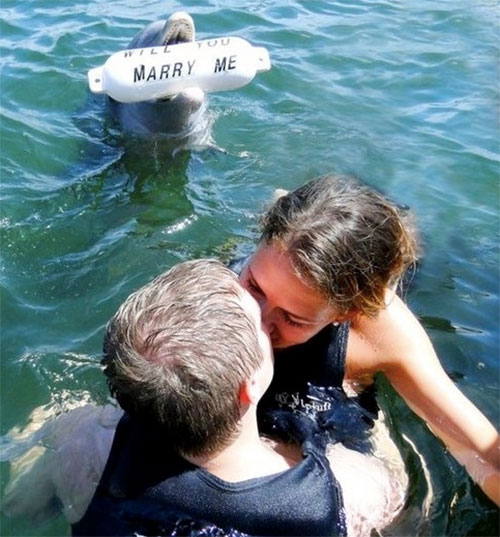 Image Source: Buzzfeed
If you have access to trained marine animals, get a dolphin to deliver your proposal! Your intended will DOLPHINATELY say "yes!"
5. Will WHO Marry Me?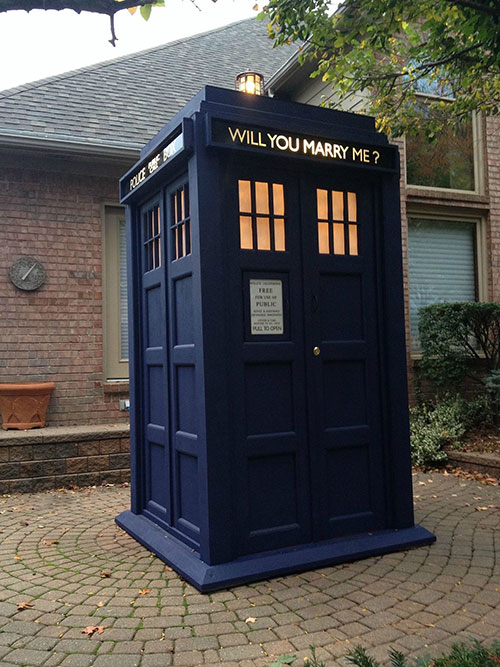 Image Source: Popsugar
Bill Cindrich built this TARDIS from scratch to propose to his girlfriend, proving that when you've found your companion, you'll find a way to travel through time and space to impress them.
6. Puppy Love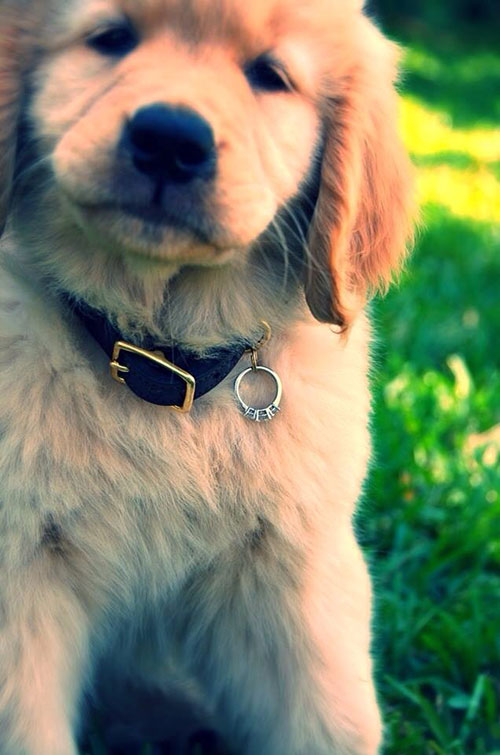 Image Source: Pinimg
The only one who could reject this adorable proposal is an allergy-ridden monster. Or a cat person.
7. By Green Lantern's Light…
Image Source: Buzzfeed
The Green Lantern has a magic ring that gives him unlimited power. He also has the ring that your partner's been checking your sock drawer for the last month!
8. Locks of Love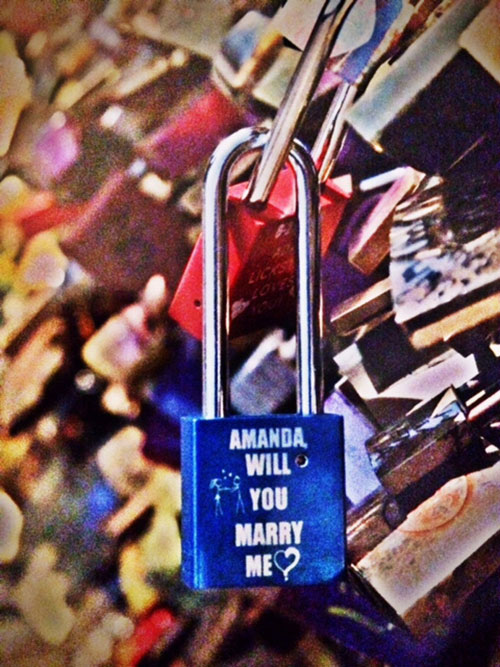 Image Source: How He Asked
While the most famous Love Lock bridge is in Paris, people have started placing symbolic padlocks on fences all over the world. After you and your fiancé put up this love lock, be sure to throw away the key!
9. Teacher's Pet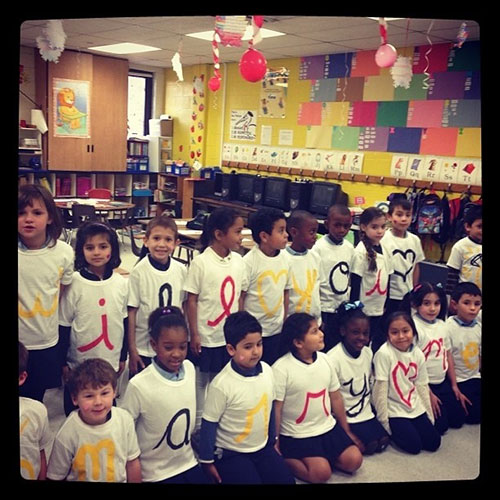 Image Source: Buzzfeed
If your partner isn't a teacher, you might want to skip this proposal idea (or risk child endangerment charges.) But the idea can easily be replicated on adult co-workers, family members, friends, or even a group of romance-loving strangers.
10. Picture Yourself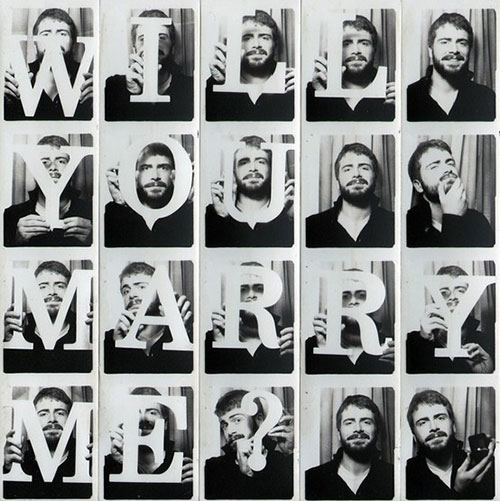 Image Source: Weddings by Lilly
If you have some impressive planning skills and quick reflexes, this photo booth proposal is sure to impress.
11. Newsworthy Nuptials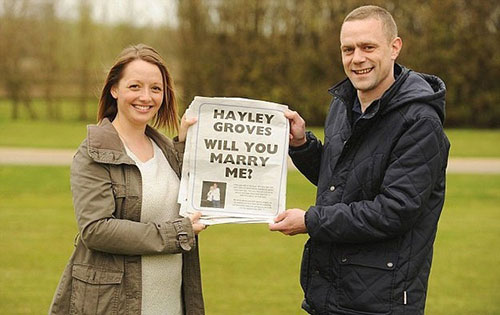 Image Source: Buzzfeed
Take out an ad in the local paper… so their grandmother can read it and tell them all about it.
If you're thinking about popping the question soon, these fun proposal ideas should keep you inspired to create your own unforgettable moment. As long as you stay away from a flash mob proposal, we'll consider our job well done.