Mixing wedding attire and tire smell isn't everyone's cup of tea, but for diehard NASCAR fans, it's what marital dreams are made of. The great news is that if you and your sweetie love racing, you can stop dreaming—there are speedways across America ready to make your nuptial fantasies come true.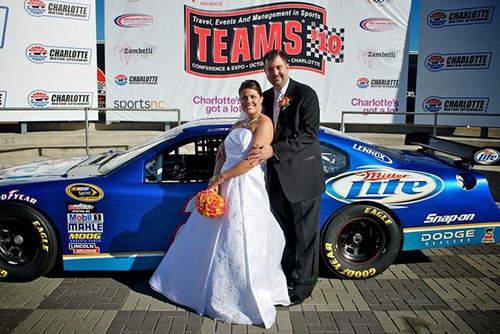 Image source: Gospeedwayclub
Depending on the time of year, many couples can tie the knot right on the track of their local speedway (except on a race day—we're looking for excitement, not danger)! However, if you're really committed to watching a race on the day itself, most tracks have banquet halls that will host the ceremony, and many even overlook the track.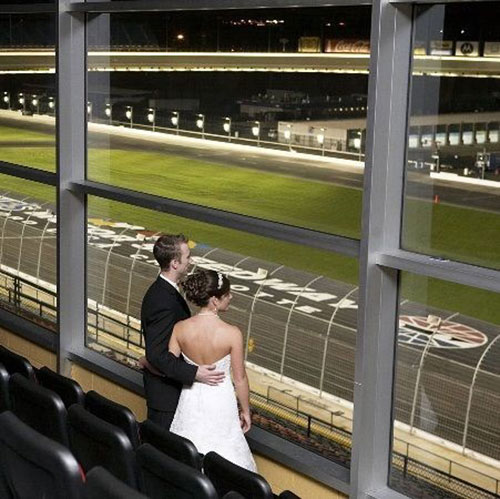 Image source: Gospeedwayclub
Some raceways will even hold your reception in one of their garages!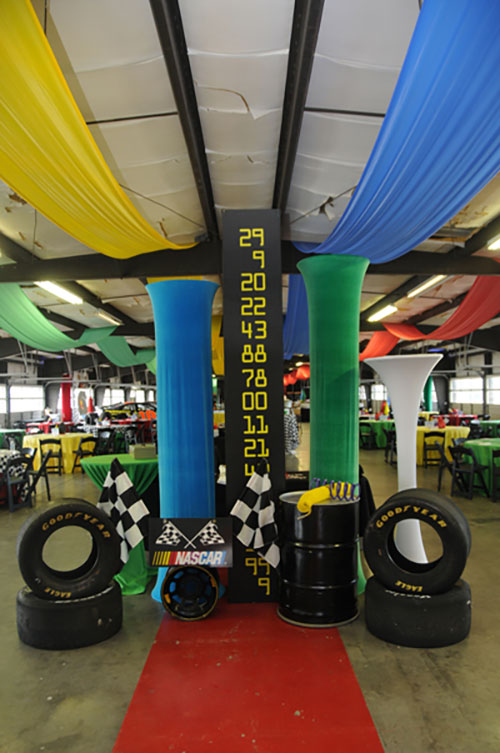 Image source: Sterling Events Group
Plus, so many details are ready-made with this theme. Your bridal party is obviously your pit crew, there for support in their matching coveralls. Your parents are the proud sponsors whose names should be plastered across at least one buffet table, if not the aisle itself. And choosing a ring becomes a whole lot easier too…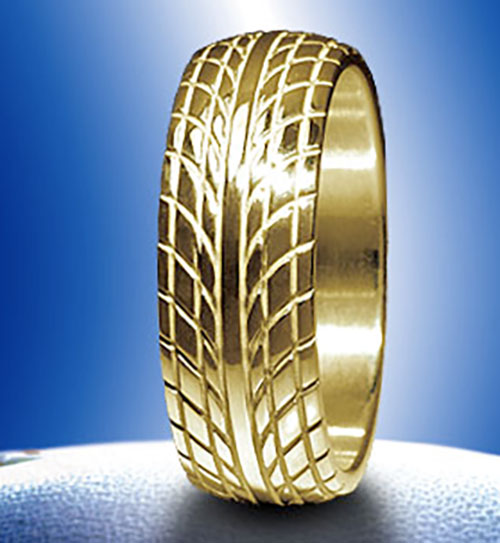 Image Source: Trendsetting Wedding
Your cake will be a no brainer, as well: multi-tired of course!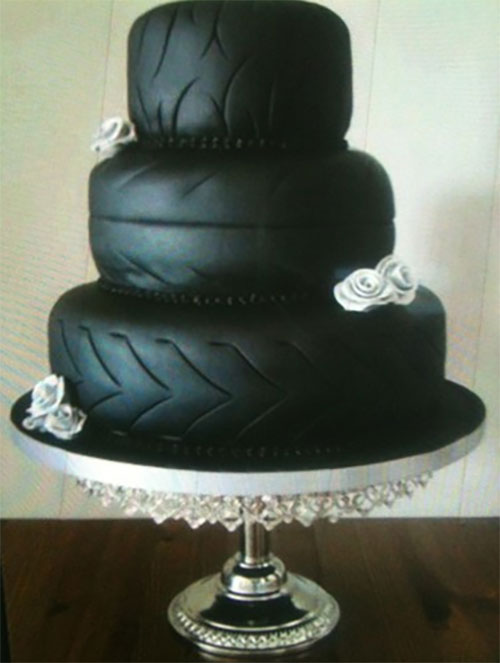 Image source: CafeMom
To get even more immersed in your theme, add some NASCAR accessories: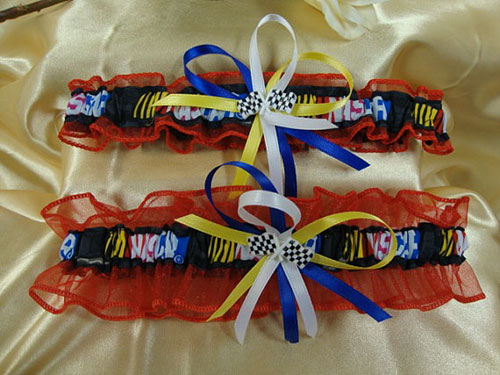 Image source: Etsy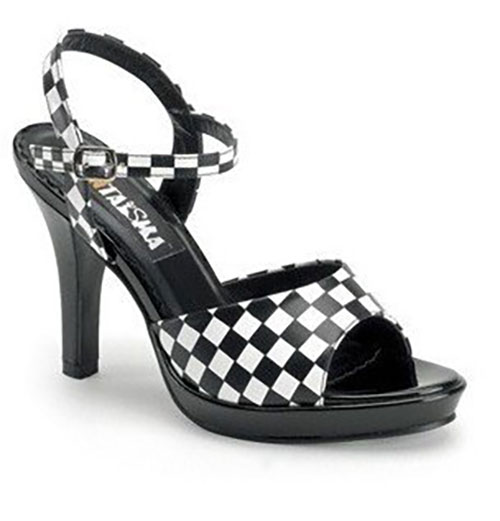 Image source: Racing-Forums
Even if your closest speedway won't allow the reception or ceremony on the track itself, they likely do allow photo opportunities at the finish line. Those pics will serve double duty by looking great on your mantel AND showing off the state of your relationship: deserving of a trophy and champagne celebration.
Image Source: Pinterest
So why not go for the win with a NASCAR-themed wedding? The starting line for your future together is closer than you think.