Sometimes, less really is more. These simple City Hall weddings prove you don't have to spend a fortune to have a gorgeous start to your future together.
Here are 11 couples that looked charming in their City Hall wedding photos:
1. A Banner Marriage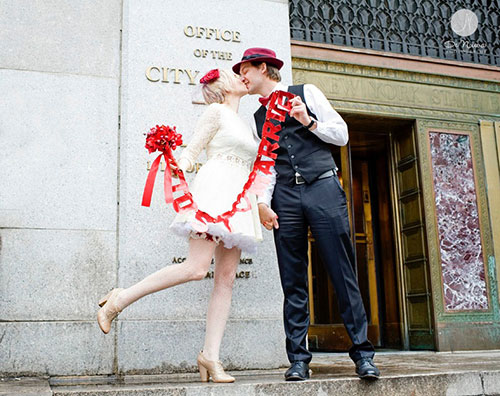 Image Source: Denueva Photo
You just got married; so let all those strangers walking by know about it!
2. Something Yellow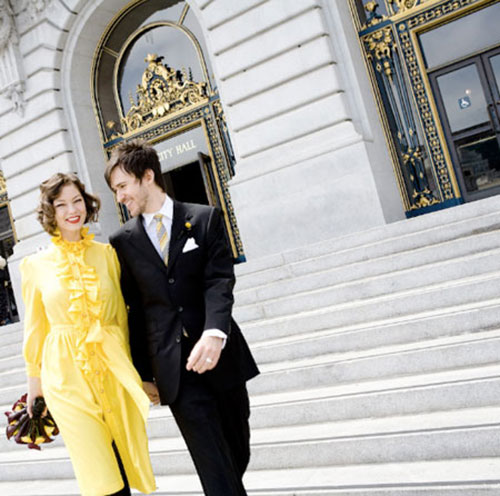 Image Source: Onsugar
The best thing about a City Hall wedding? No one will be shocked if you don't turn up in white. See how other brave brides dressed in BLACK, RED, GREEN, and BLUE!
3. Marvelous Marble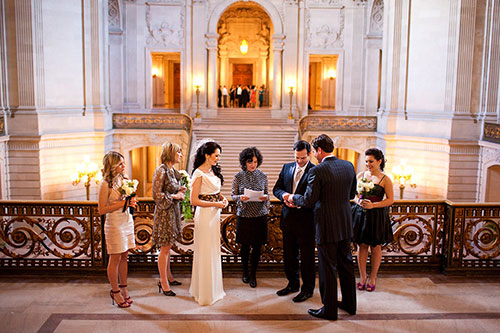 Image Source: Choco Studio
Most City Halls are located in beautiful old buildings that can be more photogenic than the most expensive reception halls.
4. Town Hall Trio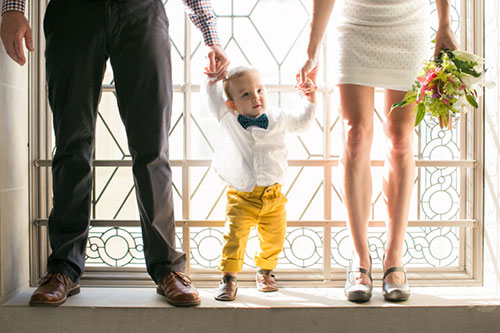 Image Source: A Practical Wedding
Just because you aren't having a traditional ceremony doesn't mean you can't splurge on an adorable ring bearer!
5. Ticket to Love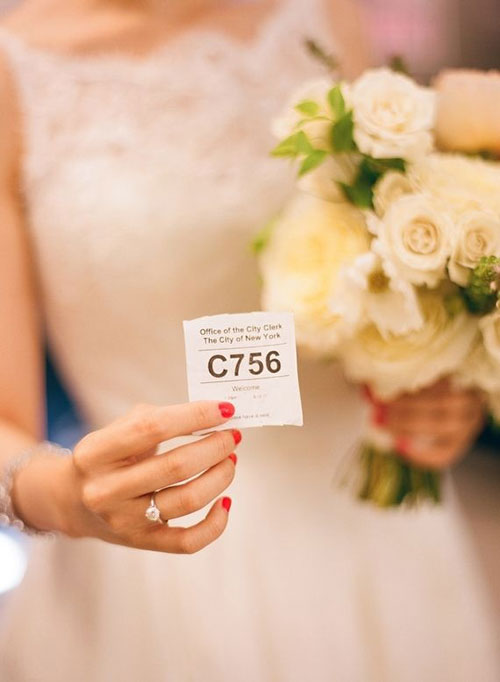 Image Source: Kate Murphy Photography
Turn a mundane piece of paper into your favorite wedding photograph.
6. Window Shopping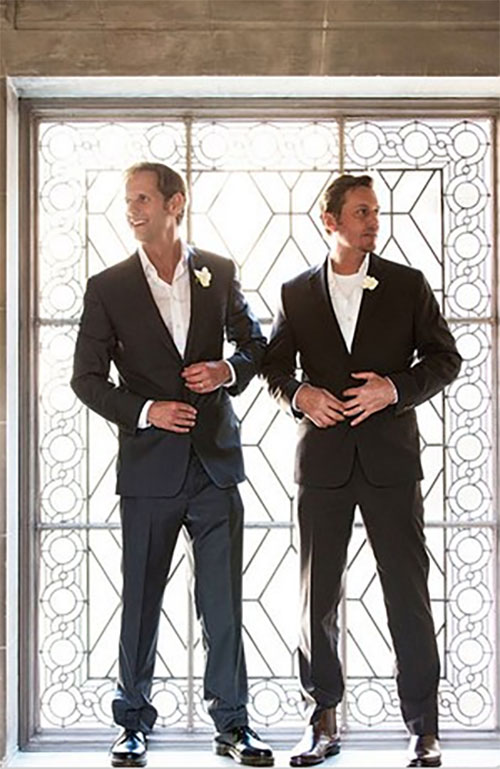 Image Source: Sasha Wedding Photography
These handsome grooms know how to find their light.
7. Your Love is Lifting Me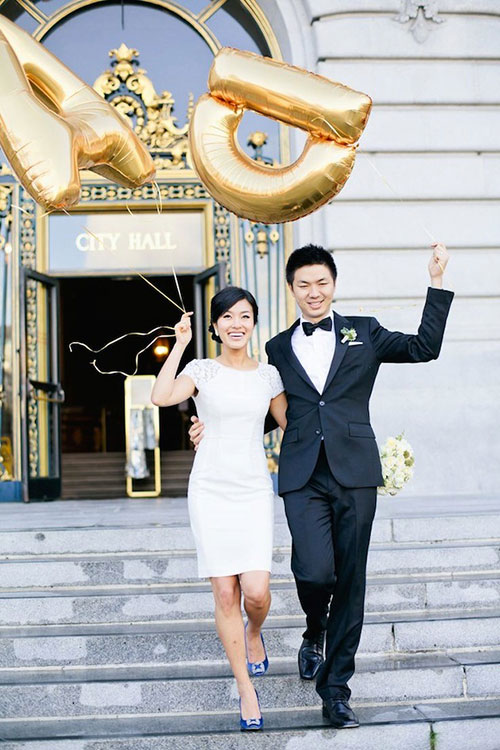 Image Source: Bridal Musings
He's dreamed of renting a tux from the deep-voiced man at Men's Warehouse since he was a little boy. Getting married at City Hall isn't going to change that.
8. The Waiting Game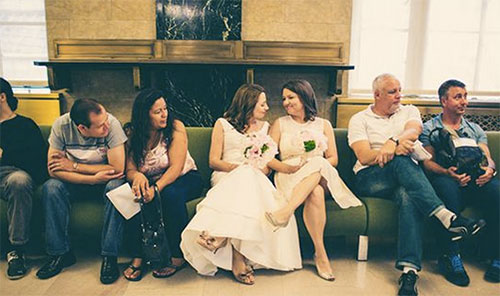 Image Source: Bridal Musings
These cute brides can even make a long ling worth the wait.
9. All Smiles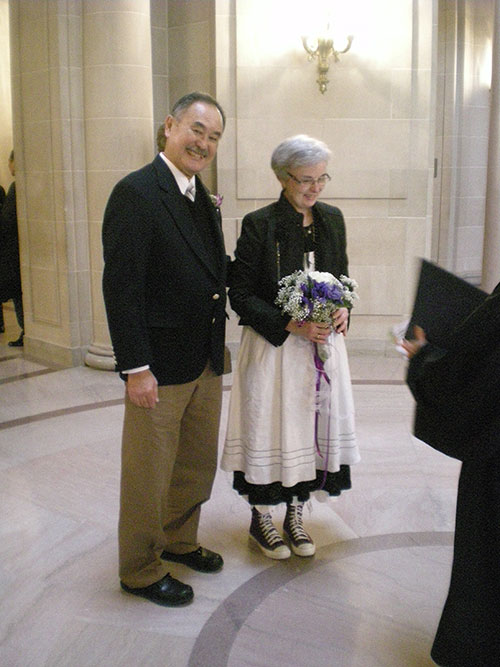 Image Source: SF Weekly
"At our age, we don't need a fancy wedding. We just need to look ADORABLE."
10. It's Official!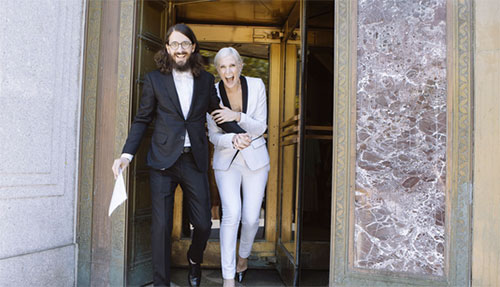 Image Source: Refinery 29
And they've got the paperwork to prove it!
11. All You Need is Love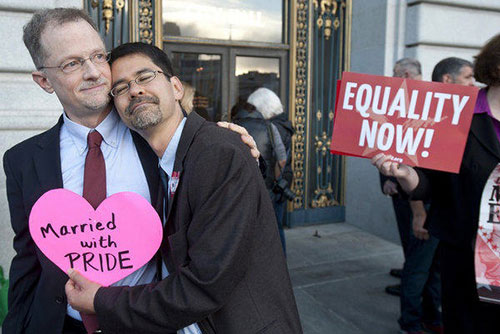 Image Source: Trbimg
Who needs a fancy venue when you've got each other?
When you're about to declare that you're going to spend the rest of your life with someone, who needs bells and whistles? With a City Hall wedding, you can relax and focus on what's important—each other.