Hipster grooms, we have a problem with your uniform.
This bowtie and suspender trend that's plaguing weddings across the country has got to stop. You may think you look like this: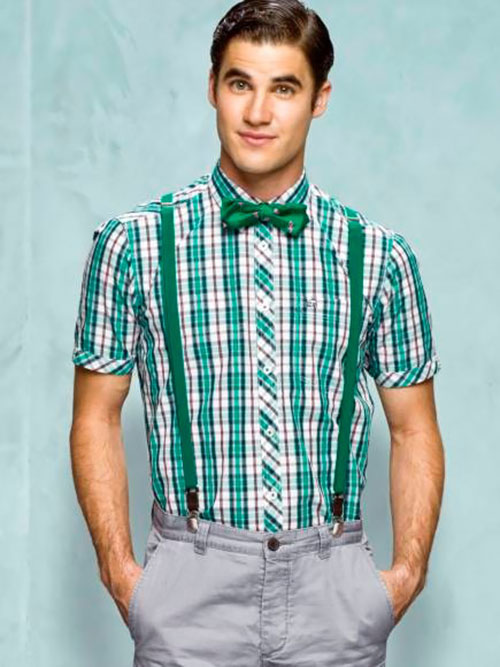 Image Source: Nice Try Bro
But in reality, you look more like this: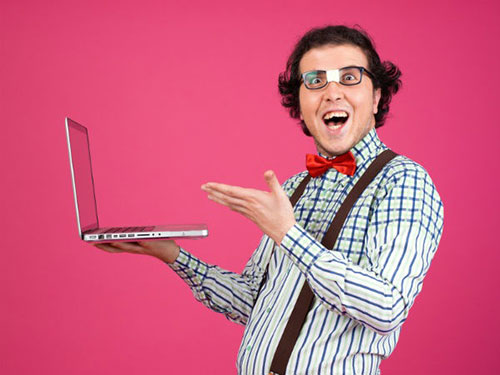 Image Source: GMO Cloud
We get that by dressing like a slightly more chic version of your grandpa, you're broadcasting the fact that you're whimsical, sensitive... and a little ironic. You don't need the wedding industry telling you to wrap yourself up in some Italian-made black tailcoat of oppression, because you've got suspenders.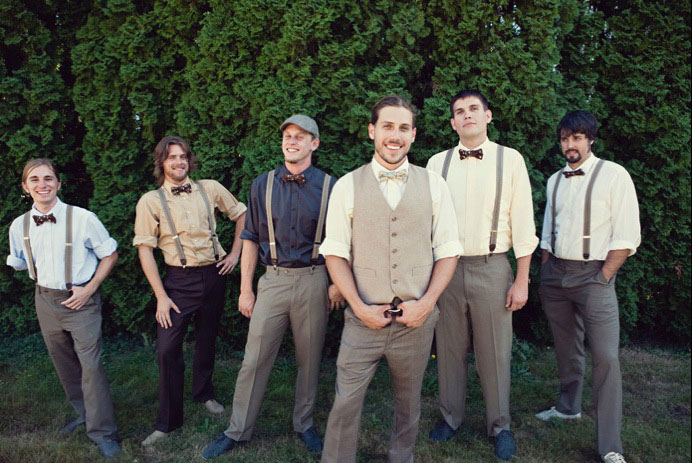 Image Source: Dotty Vintage Weddings
The next time you're at a hipster wedding, ask yourself this: How many of those groomsmen actually know how to tie their own bowtie? Chances are, everyone's wearing clip-ons, just like the 7-year-old ring-bearer.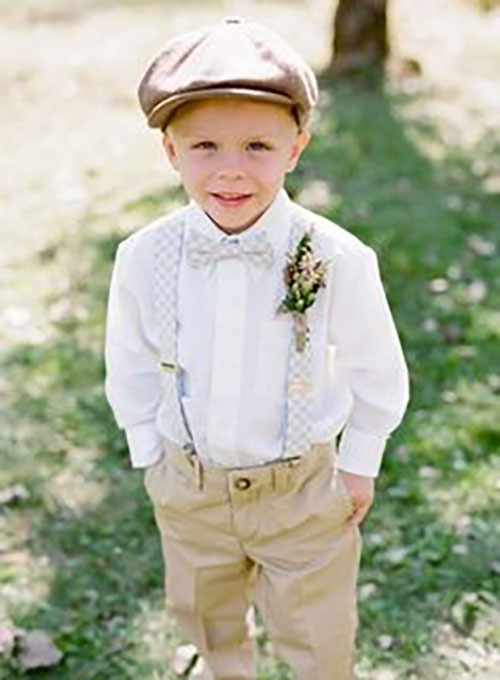 Image Source: Hispabodas
Unless your bride has dreams of marrying an old-timey ragamuffin, save that outfit for your Newsies audition: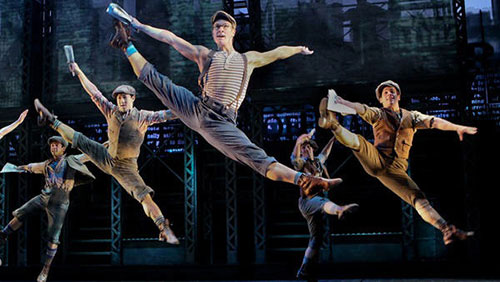 Image Source: NY Times
If you still want to embrace a casual retro look for your wedding day, consider one of these old-school alternatives:
1. Pinstripes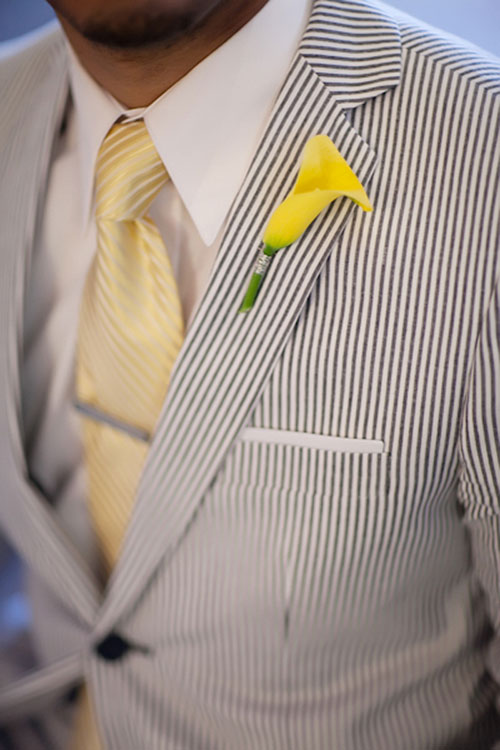 Image Source: Muna Luchi Bridal
Whatever happened to pinstriped suits? They're classy, with a retro-vibe that both the Yankees and olden day gangsters love.
2. Chambray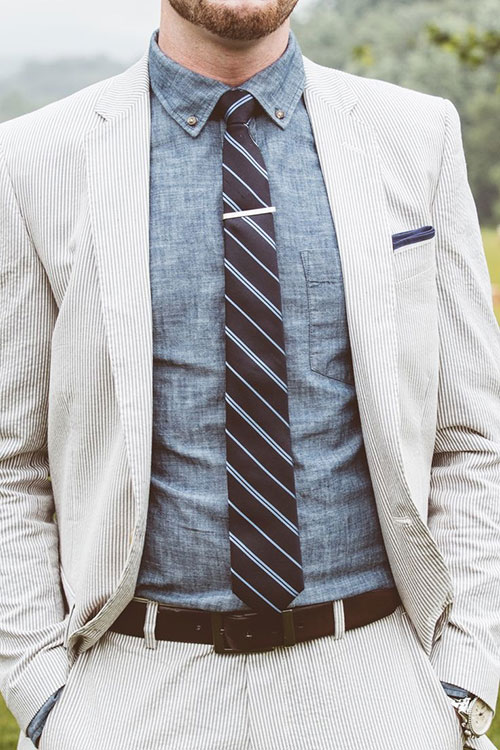 Image Source: Snippet and Ink
This chambray shirt is casual and relaxed, but paired with a suit and tie (with a tie-bar!) this shirt is marriage material.
3. Bold Block Colors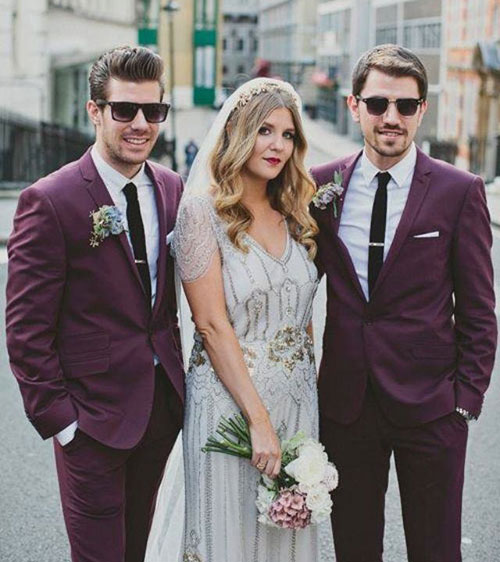 Image Source: Wedd Book
Nobody's saying that it's easy to pull off a colored suit, but it's certainly more interesting than your average formal wear.
Just know your personal limits. Remember dad's prom pic?s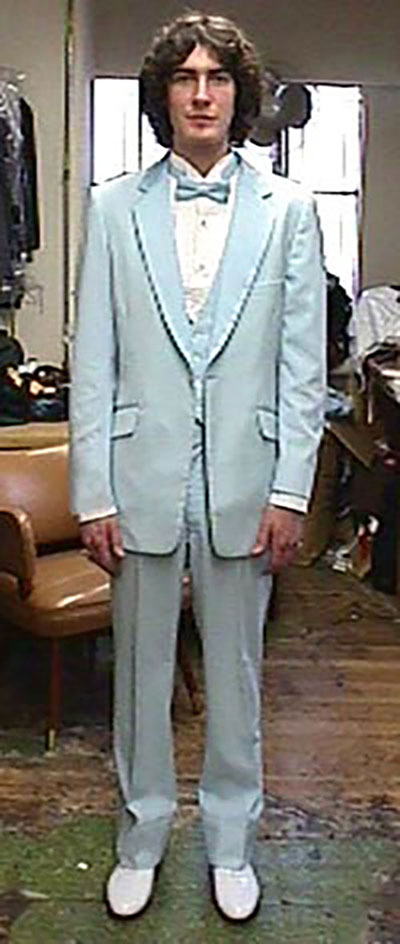 Image Source: Zoot Suit Store
4. Mismatched Suit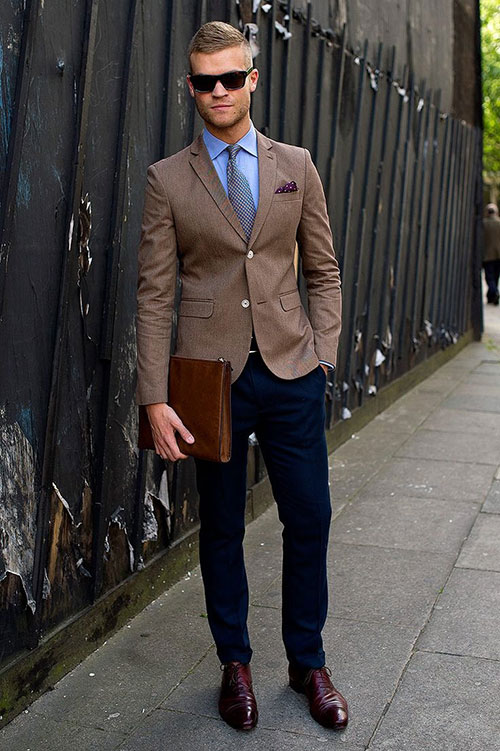 Image Source: Designer Studio Store
You want to look whimsical? Nothing says you're breaking away from the boring old black tuxedo than a mix and match suit combo.
If you wear one of these hipster alternatives, you'll go from Steve Urkel to Stefan Urquelle in no time!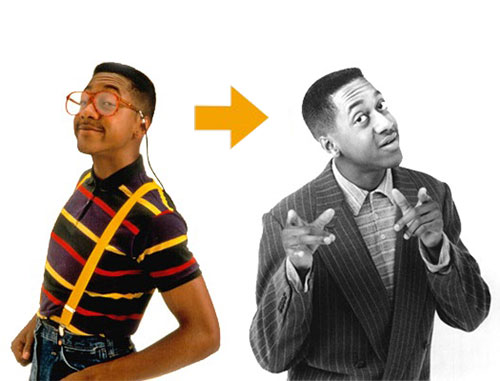 Image Source: Digital Operative