Cinco de Mayo is when Mexicans celebrate the day their army defeated French forces at the Battle of Puebla in 1862. While in the United States, Cinco de Mayo has kind of devolved into a day where sombrero-wearing bros can get wasted on half-priced margaritas, we think the bright colors and festive music of the holiday are the perfect inspiration for a spring wedding.
Here are 11 ways to add a little Mexican inspiration to your wedding:
1. Embroidered Bridesmaids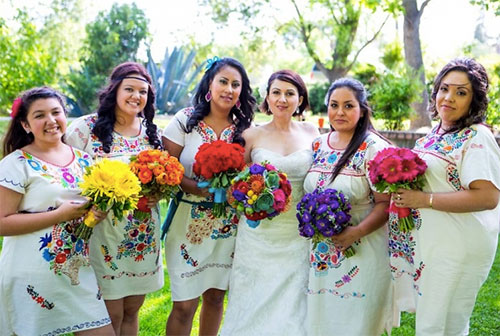 Your bridesmaids will actually want to wear their traditional embroidered dresses again and again!
2. Celebrate Your Union with Paper Flowers and Skulls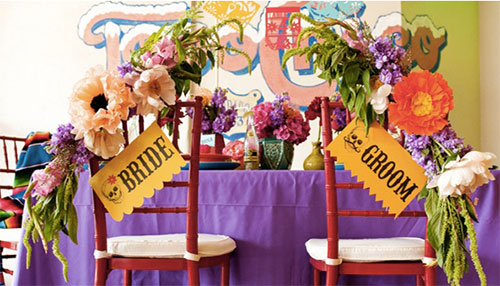 Subtlety has no place in your wedding décor.
3. Piñatas are for Grownups Too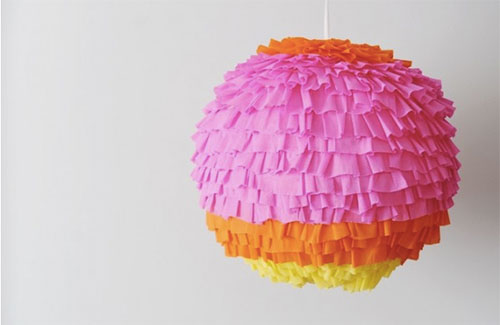 Looking for even more adult fun? Place tiny bottles of alcohol in the piñata instead of candy.
4. Speaking of Piñatas...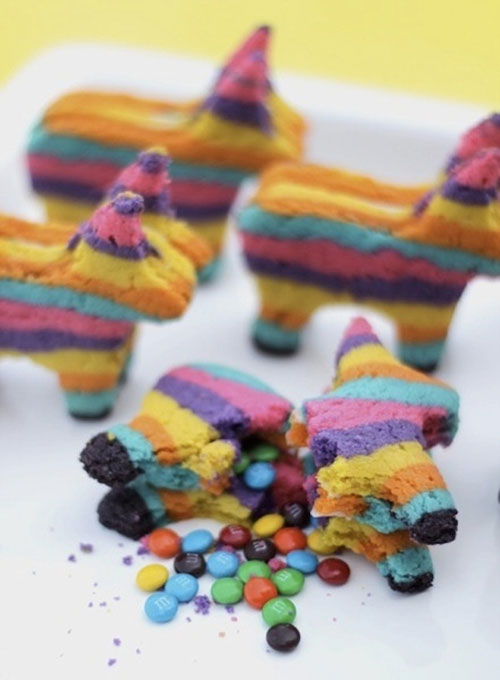 These M&M-filled piñata cookies will be one of the highlights of the reception.
5. These maraca favors...
... will never, EVER get annoying.
6. Flores Invitaciónes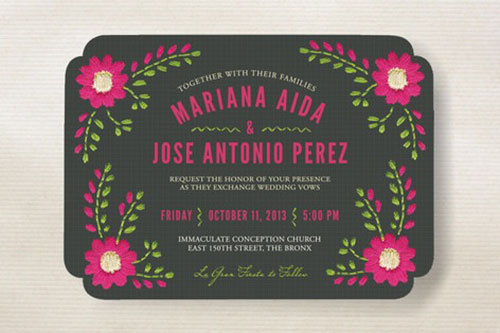 These invitations are hand embroidered, just like those bridesmaids dresses!
7. Paper Garlands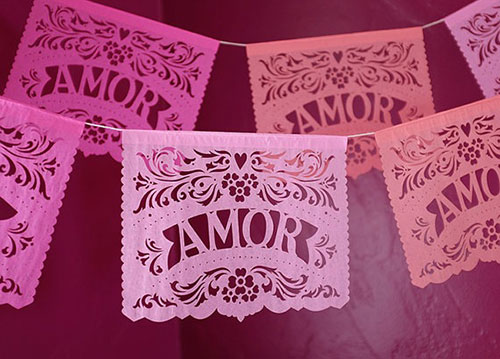 For an atmosphere befitting a fiesta, string these intricate paper garlands from the ceiling.
8. Lotería Love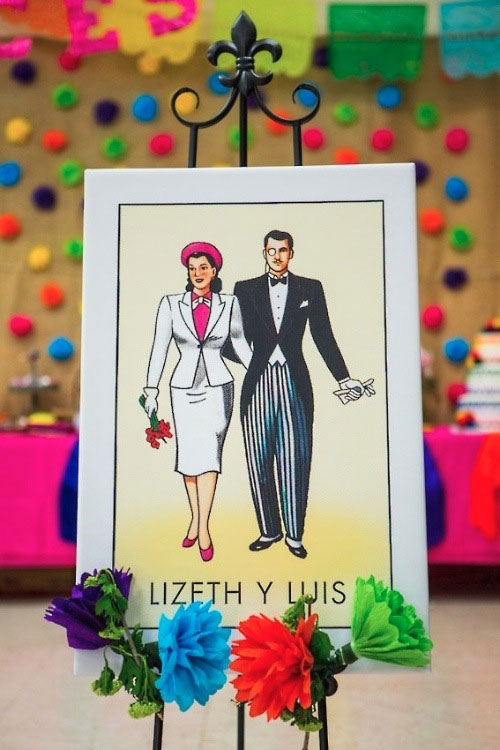 Invite your guests to play the Lotería, a game of chance. Or use the whimsical cards for decoration!
9. Time for Tacos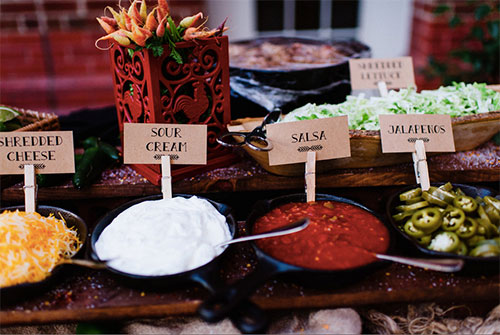 Weddings are the perfect excuse to serve your favorite foods in buffet style. This DIY taco bar is the stuff delicious wedding dreams are made of.
10. Colorful Cake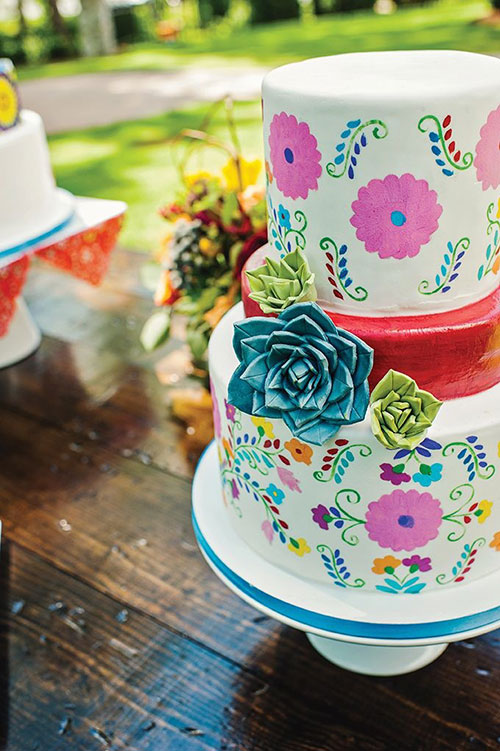 This hand painted cake is (almost) too beautiful to eat!
11. ¡Tequila!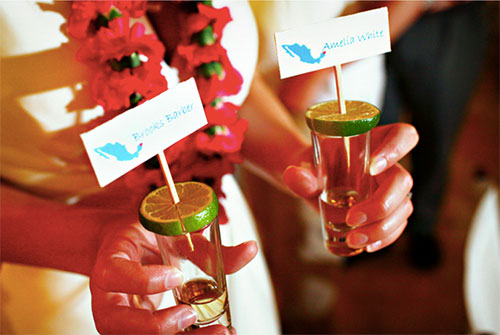 On your wedding night, you won't get a tequila hangover. It's science.
12. Mariachi Music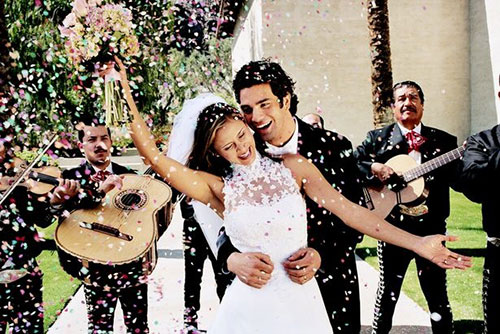 Is there anything more joyful than the sound of a mariachi band?
13. Buena Suerte!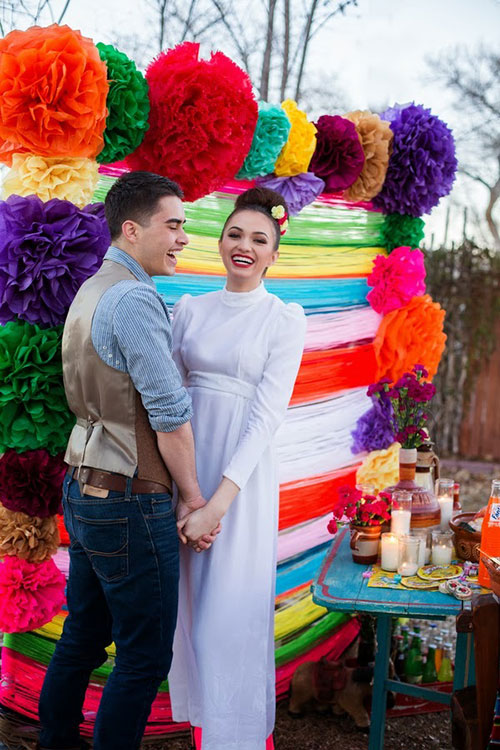 When throwing a wedding with a Mexican esthetic, remember: color, color, color!
Whether you're honoring your heritage or embracing a new culture, there's a lot to celebrate with a Cinco de Mayo inspired wedding!
Photo Attributions: