One of the best reasons to escape to the theatre is to fall in love with a movie while its main characters fall in love with each other. But what happens after the credits roll? Are our favorite characters still in love? And more importantly...what did their weddings look like?
1. Andie Anderson and Ben Barry from How to Lose a Guy in 10 Days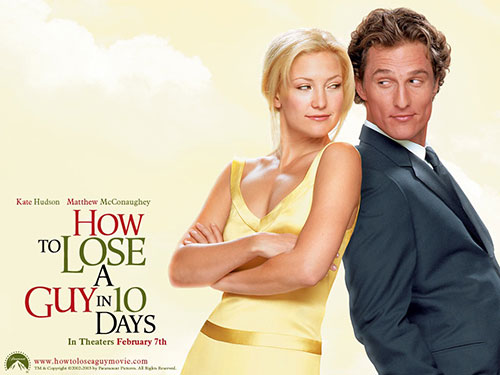 Image Source: Michigan Journal
HTLAGI10D is a movie about two career-driven charmers with very little empathy for other human beings. Andie makes a bet that she can make a guy break up with her in ten day and Ben bets he can make a woman fall for him in the same amount of time. Wacky hijinks ensue! They lie! They cheat! They act like absolute lunatics! But at the end of the day, Andie writes a column saying how sorry she is and Ben realizes he didn't love her for the bet, he loved her for realsies. So he breaks a lot of traffic laws to get her back. Aww!
Their Wedding: It would have been a quick affair! They left the bridge that they illegally parked on and went straight to the courthouse. Their witness was a drifter who happened to be there paying a fine for public urination. But when it's love, it's love... and it was RIGHT THEN LOVE.
2. Princess Jasmine and Aladdin from Aladdin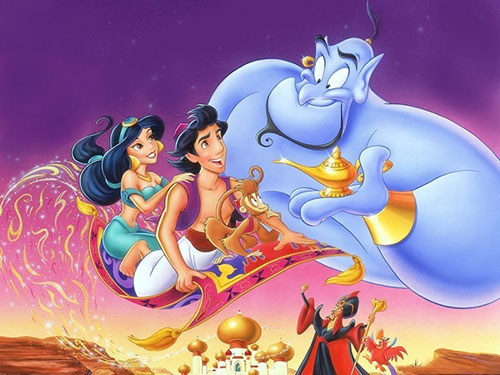 Image Source: Movie Pilot
Aladdin was a movie about a blue genie that sang some of the best songs in the Disney catalogue. Also, there was a love story and a monkey, and a bad guy who looked like Prince but with more evil facial hair.
The Wedding: The best wedding, just, ever. They invited the entire kingdom, street rats and all. Genie provided everything from music to food to entertainment. The monkey and the parrot fell in love. They played a game called "kick the lamp" where everyone kicked Jafar's prison and laughed about it. Fun!
3. Joe Fox and Kathleen Kelly from You've Got Mail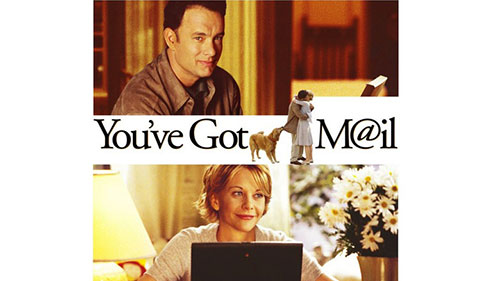 Image Source: GH Firebirds
In You've Got Mail, Tom Hanks plays Joe, a sociopath who, for two-thirds of this very long movie, manipulates every aspect of Kathleen's (Meg Ryan) life. In the end, Kathleen meets the mysterious man she's been talking to online, realizes it's been Joe all along, and is actually cool with it.
The Wedding: Dave Chapelle got himself ordained online and married Kathleen and Joe in a book-themed ceremony on Joe's houseboat. As she watched Joe's golden retriever swim in the waves, Kathleen couldn't help but remember her dead mother and the bookstore that this man she was about to marry took away from her.
4. Anna Scott and William Thacker from Notting Hill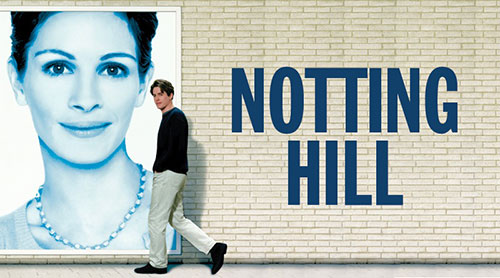 Image Source: Universal
Anna Scott is a world-famous actress. William Thacker runs a travel bookshop in Notting Hill. In the end, she's just a girl, standing in front of a boy, asking him to love her.
The Wedding: They tried to keep it a quiet event, with close friends and immediate family only, but the paparazzi found out and ruined the entire day. William was adorably befuddled by it all.
5. Sam Baldwin and Annie Reed from Sleepless In Seattle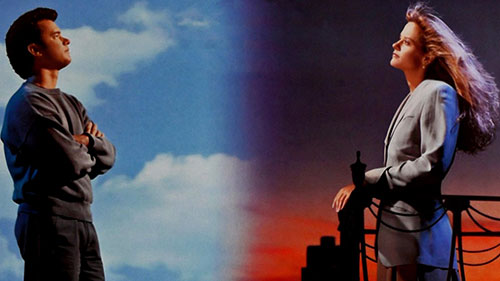 Image Source: Hello Giggles
Before Tom Hanks and Meg Ryan acted in a cautionary tale about the dangers of online dating (You've Got Mail), they made Sleepless in Seattle. And it was perfect.
The Wedding: An intimate wedding on Sam's boat. Sam's precocious son, Jonah, was the ring bearer and Rosie O'Donnell couldn't stop crying. They sailed away for a weeklong honeymoon in Tahiti and were surprised when Jonah beat them there after taking another solo flight.
If you're the kind of person that loves romantic movies, fantasizing about these Hollywood weddings is a fun way to keep these Rom-Coms rolling for just a little bit longer.