Why are Wedding Couples Going Crazy Over this Street Art?
An image of a tattooed arm with dots and numbers on it has been popping up in major locations all around the world. Some people are claiming that English graffiti artist and activist Banksy is responsible for the posters.
Couples have been clamoring to get their wedding photos taken in front of the images ever since they first appeared.
Here are the 4 most popular locations that have surfaced so far:
1. London Loves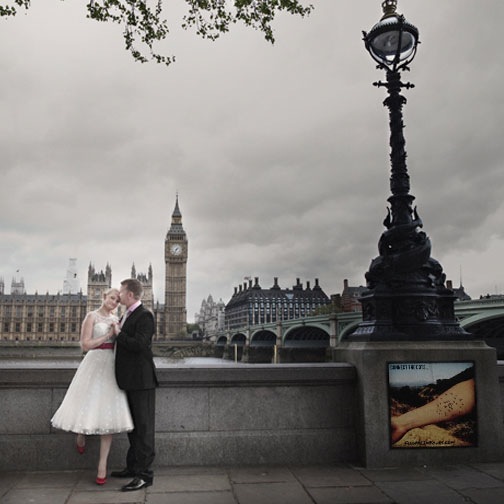 This charming couple shares a kiss in front of Big Ben and beside the image in question.
2. We'll Always Have Paris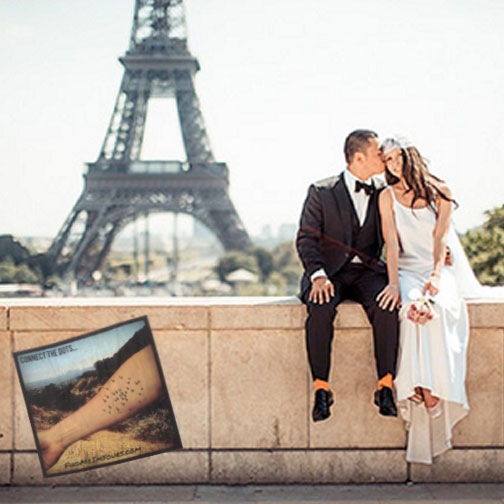 The City of Lights is also the City of Love in this romantic Eiffel Tower shoot.
3. Backyard Romance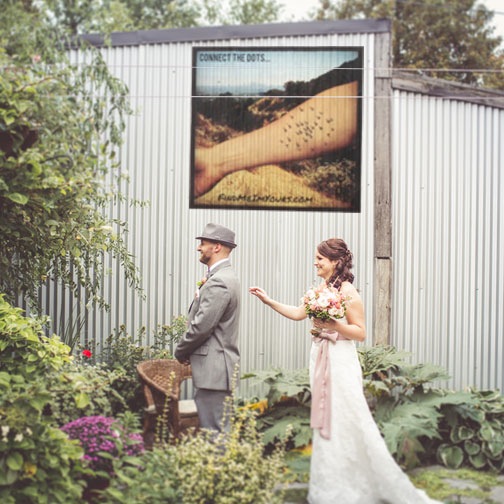 This poster was spotted in a garden in Montreal and turned out to be the perfect backdrop for a lovely photo.
4. Roman Holiday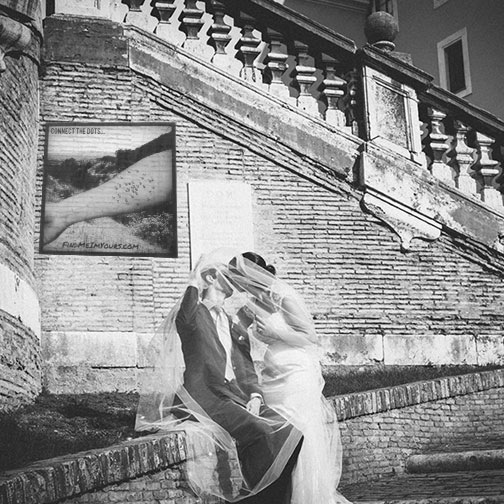 Steps away from the Trevi fountain, this poster is tucked away from the crowds. It's the perfect place to capture a romantic and secluded smooch.
While people still haven't connected the dots and figured out what this image means… or who's responsible for it being plastered on landmarks around the world, we're glad that couples are embracing the street art to create memorable wedding photos that really stand out.