Hôtel de Glace: Quebec City
Getting cold feet on your wedding day is normal, but if you're getting married at the Hôtel de Glace, it's pretty much inevitable. North America's only Ice Hotel is literally built each December in Quebec City for an opening date in early January, and exists for a three-month window before being brought down in April. But during that brief interlude, it's a spellbinding wedding venue that's guaranteed to be frozen in the memories of you and your guests.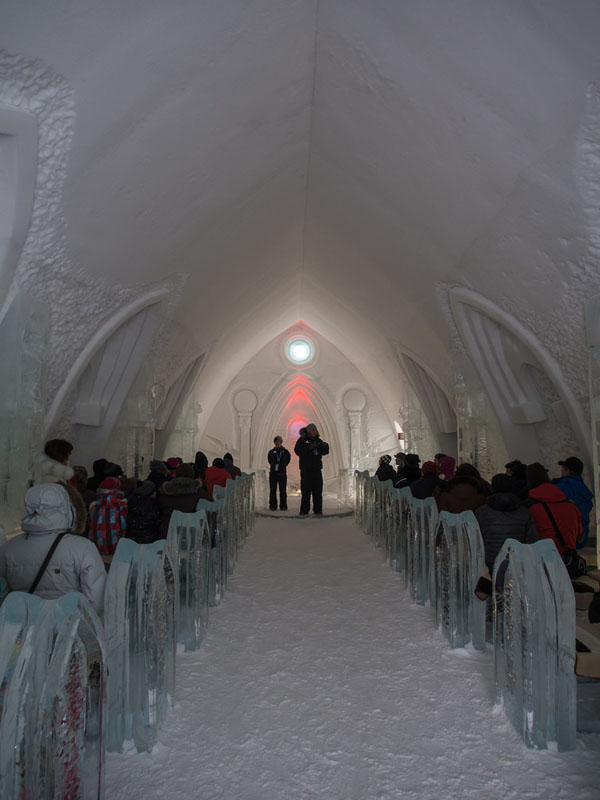 As you set foot inside the frosty fortress, it's impossible not to be inspired by the sheer novelty of your surroundings. In-laws can break the ice over cocktails served in ice flutes before they're ushered into the ice chapel. Don't worry about the comfort of your guests during the ceremony: the chapel's seats are covered in thick furs for chillaxing without the chill. You and your boo can glide down the aisle to the enchanting strains of a string quartet, or even just the deejay playing Vanilla Ice's "Ice Ice Baby"—you know he's got it! The location is beautifully picturesque, yet also lends itself to your own uniquely funky flair.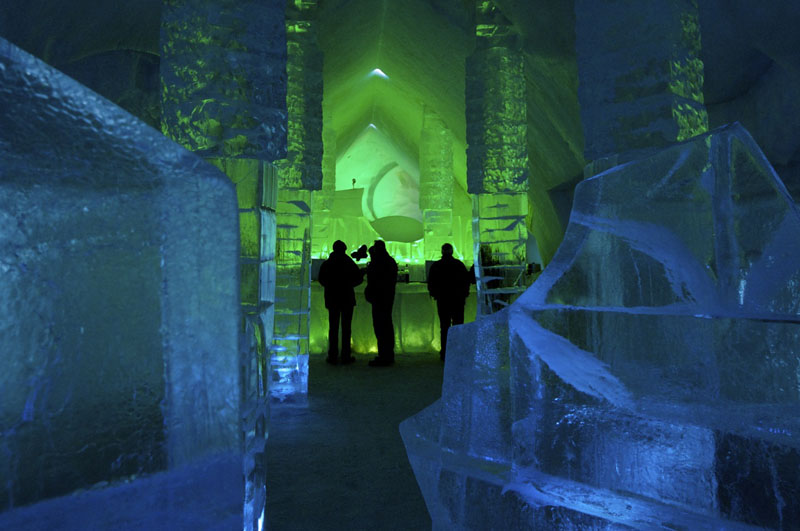 Your wintry nuptials can also continue after the ceremony inside gorgeous themed hotel rooms made entirely of ice. The hotel also offers outdoor spas, saunas, and dog sled rides to round out the wonderland. Whether you're under the stars or beneath the snowflakes, getting married here, there's no doubt you'll have the coolest wedding of all.