The wedding cake is a major part of matrimonial tradition. There's even a whole portion of the reception devoted to cutting the cake! Slicing a piece of overpriced dessert shouldn't be a spectator sport, and yet—people can't wait to see a groom smush icing into the bride's mouth. If you really want to give your guests something to look at, why not try skipping the cake all together?
We've found 11 tasty wedding cake alternatives that will keep even the most conservative of wedding guests well fed and happy.
1. Oreo Tower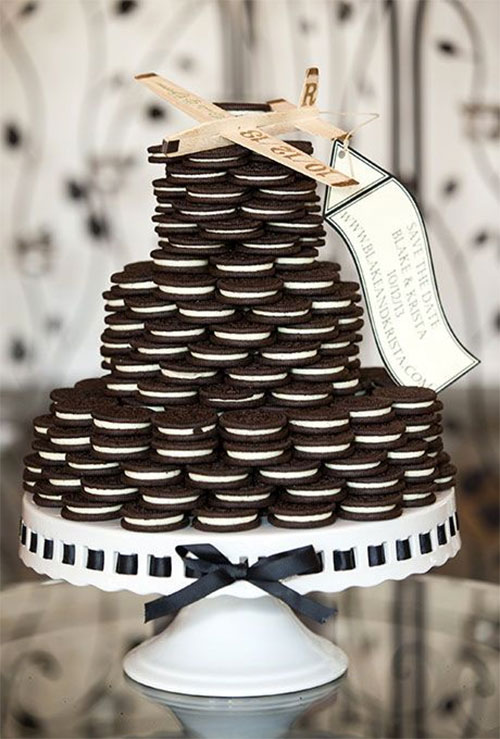 Image Source: brides.com
This Oreo cake looks great, and you already know it tastes delicious. While most wedding cakes cost hundreds of dollars, this one shouldn't set you back more than a few bucks—unless those cookies are double-stuffed.
2. Doughnut Delight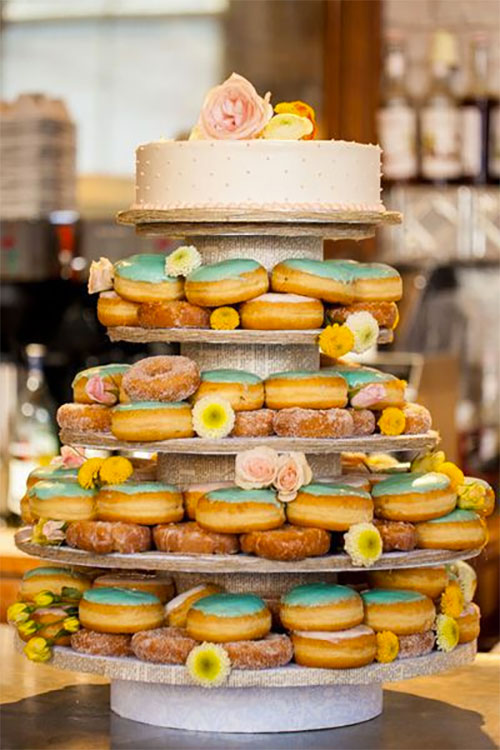 Image Source: bridalguide.com
Now that you have a wedding cake straight out of Homer Simpson's dreams, why don't you consider getting married right in the middle of a doughnut shop?
3. Sweetie Pie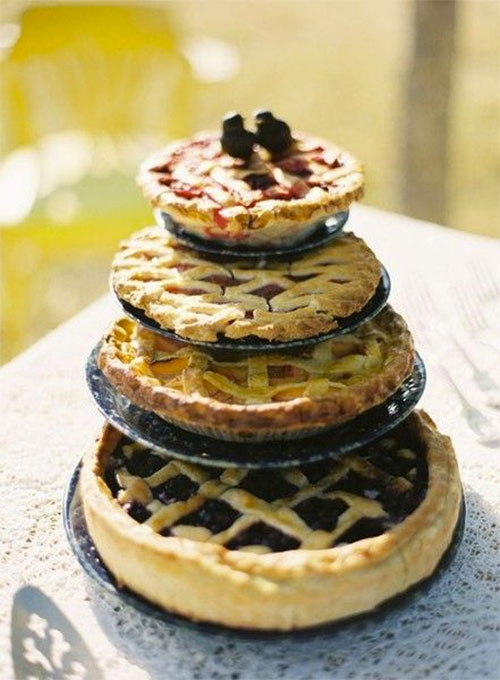 Image Source: pinterest.com

Each tier is a different flavor, so pleasing your guests will be as easy as pie.
4. Cut the Crepe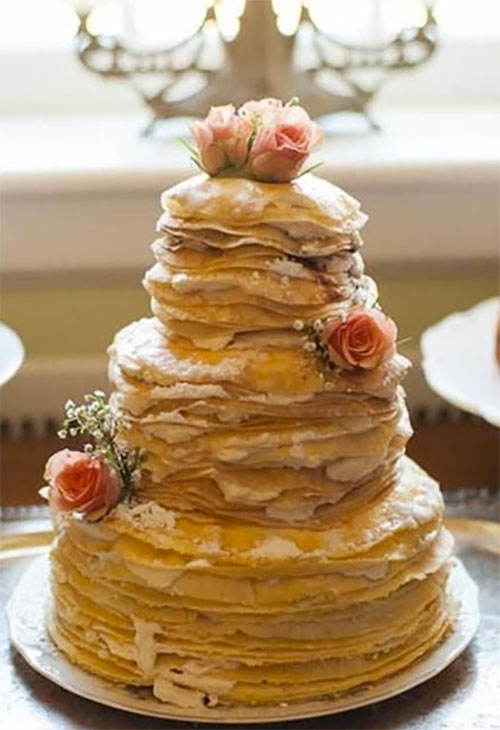 Image Source: oddee.com
This decadent treat is just as sweet as a traditional wedding cake, but the paper thin crepes and rich filling gives an unexpected French flair to the reception! Ooh la la!
5. Cereal Ceremony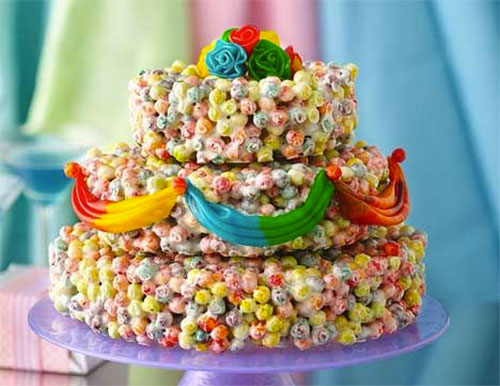 Image Source: poptasticbride.com
This cake is a grown up, more colorful version of a Rice Krispies treat…and the bride and groom won't be the only ones eating with their hands!
6. Pizza My Heart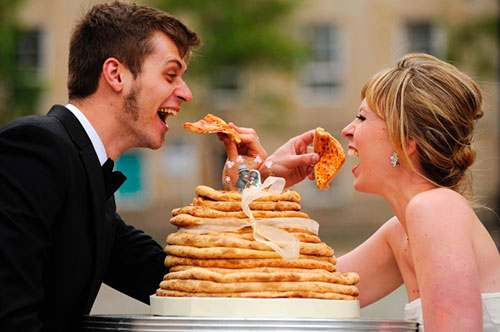 Image Source: lover.ly/planning
Celebrate your love with a Meat Lovers Wedding Cake from Domino's. So far the chain only sells Wedding Pizzas in the UK, but this cheesy masterpiece seems like a pretty simple DIY.
7. Wedding Waffle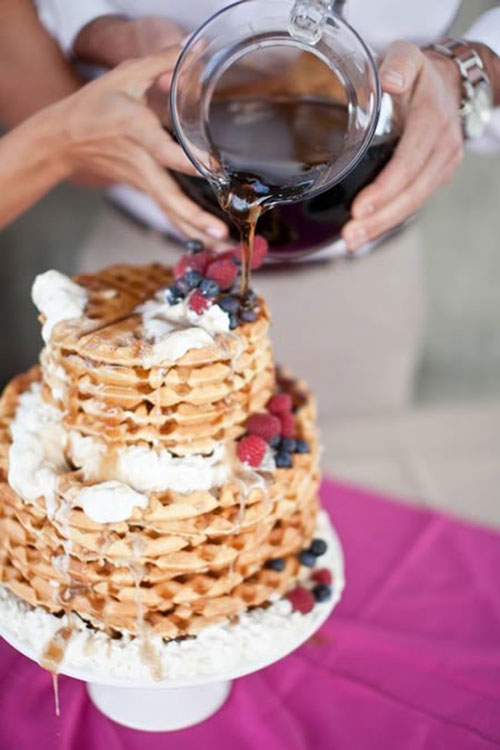 Image Source: oddee.com
Why cut the cake when you can pour the syrup?
8. Macaron Marriage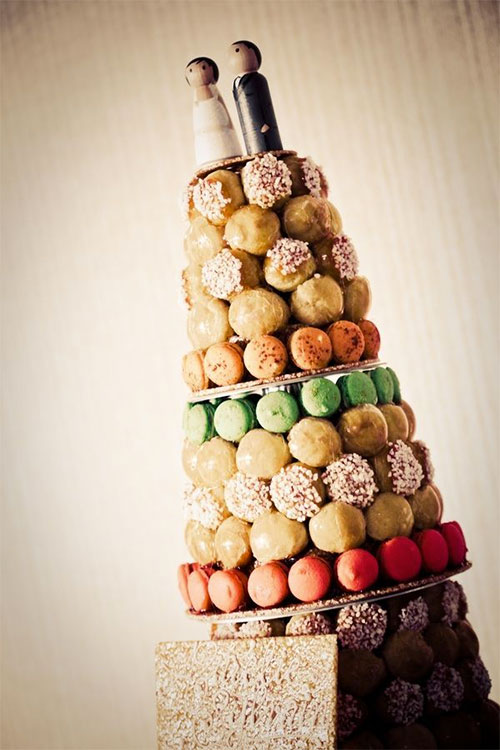 Image Source: onewed.com
Show everyone you're up on the latest trends with a cake made from the "It" desert of 2015.
9. Sushi Surprise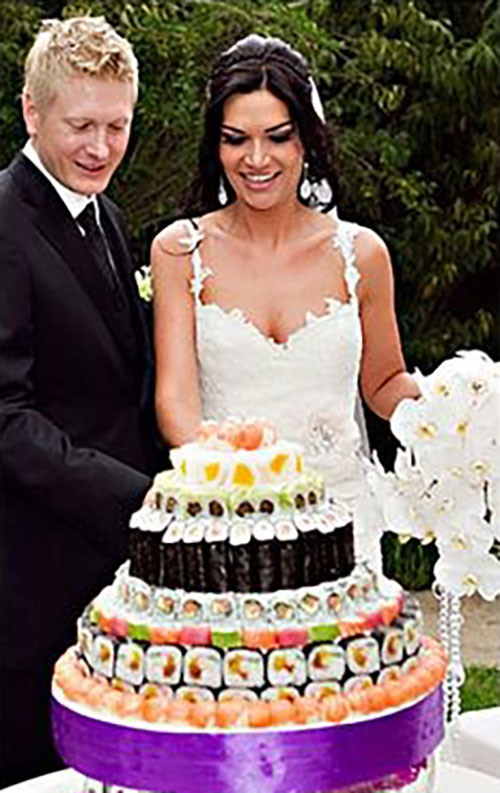 Image Source: miyas-catering.co
The "surprise" might be the food poisoning everyone will get after that cake sits out in the sun for a little too long.
10. Fruit Cake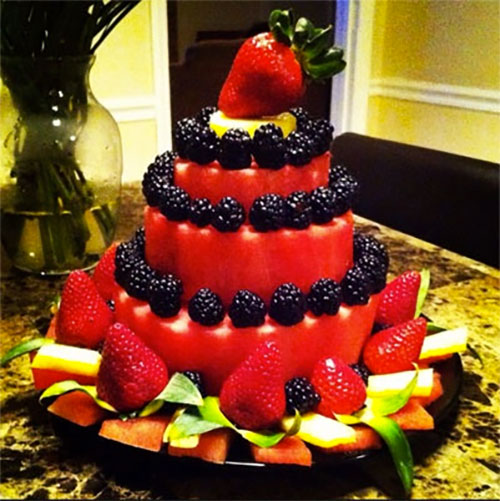 Image Source: vegetablefruitcarving.com
This fruit cake is a colorful and better tasting alternative to that other kind of fruitcake.
11. Say Cheese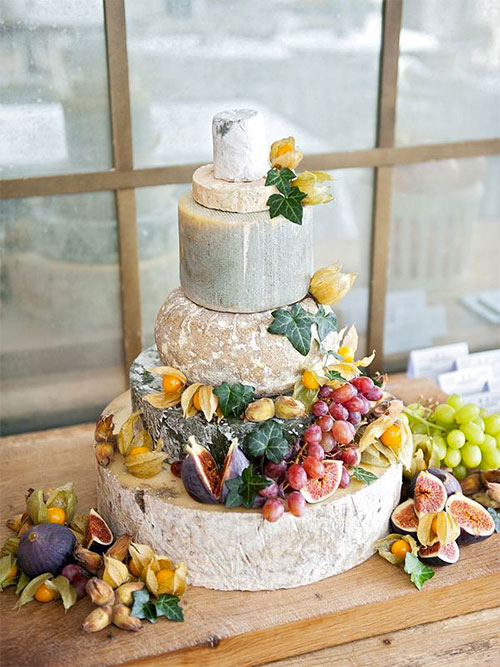 Image Source: brightboldbeautiful.com
The ubiquitous cheese cake (not to be confused with an actual cheesecake) is a classy choice for Pinterest-loving couples that prefer a savory desert.
Are you totally inspired by these wedding cake alternatives? Great. Now you won't have to pay a rag tag team of Jersey guys to make you that cake that looks more like an architectural sculpture than a dessert: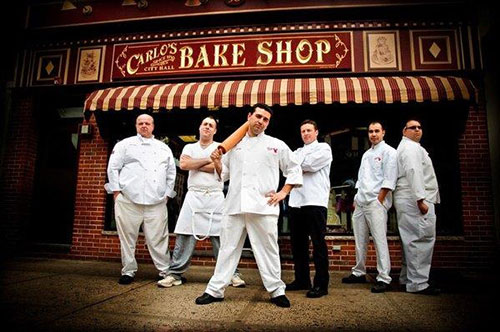 Image Source: clumsycow.tumblr.com