It's no secret that in Hollywood, a "successful" marriage is one that doesn't end in a drug fueled domestic assault. It's easy to be cynical about celeb on celeb relationships, especially after the Tim Burton and Helena Bonham Carter split. Their weirdness just seemed to balance each other out so well that our Claymation hearts broke when we heard about their divorce.
Although maybe we should have seen it coming...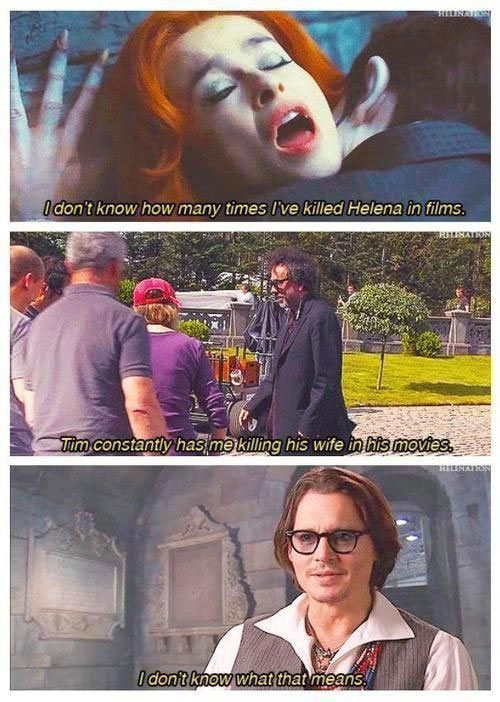 Image Source: Reddit
But not all celebrity relationships end in disaster. Here are 11 long-lasting couples that make us believe a Hollywood ending can really last forever.
1. Tom Hanks and Rita Wilson, married since 1988: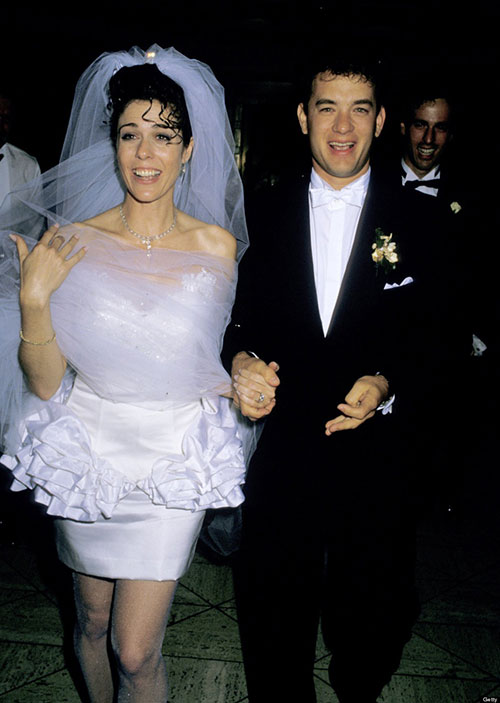 Image Source: Huffington Post
The nicest guy in Hollywood and his actress/singer wife have made their marriage stand the test of time, never daring to castaway from each other.
Image Source: Baseline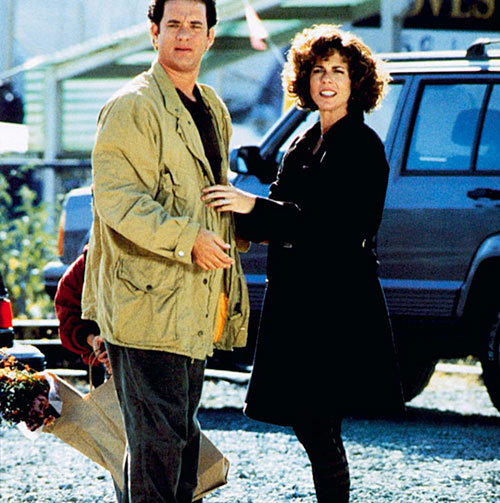 When he's starring in a movie, Rita will pop up in supporting roles like when she played his best friend in Sleepless in Seattle, and a saucy cocktail waitress in That Thing You Do!
2. Neil Patrick Harris and David Burka, married since 2014: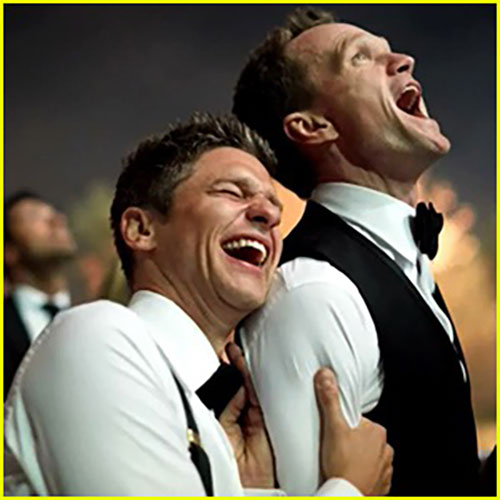 Image Source: Just Jared
Though married just last year, this comedy duo and unsurpassed family Halloween costume champions have been dating since 2004. Their Italian nuptials were undoubtedly legen...wait for it!...dary.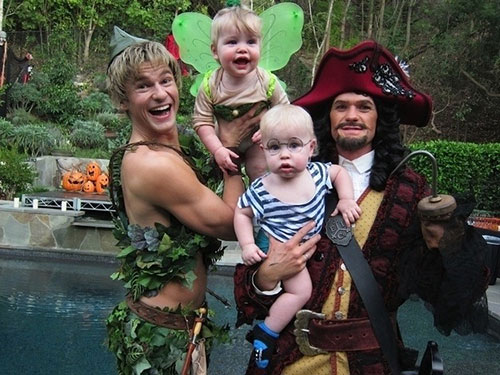 3. Matthew Broderick and Sarah Jessica Parker, married since 1997: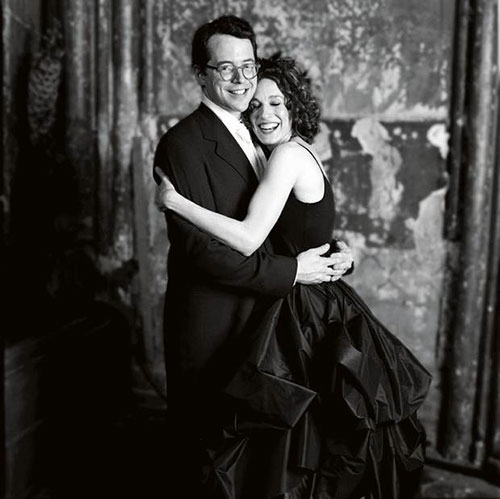 Image Source: Independent UK
Ferris Bueller married the Sex and the City star nearly 20 years ago and in typical Carrie Bradshaw fashion, she opted for a non-traditional black wedding dress.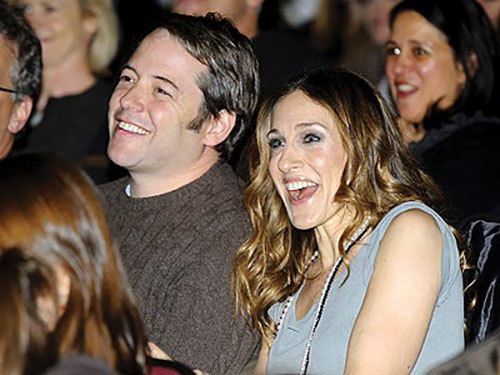 Image Source: Time
In a recent interview for New York Magazine, the couple revealed that when they were dating, Broderick would blindfold Parker and lead her on a walk around town. Um, where's the Sex and the City episode about THAT?
4. Meryl Streep and Don Gummer, married since 1978: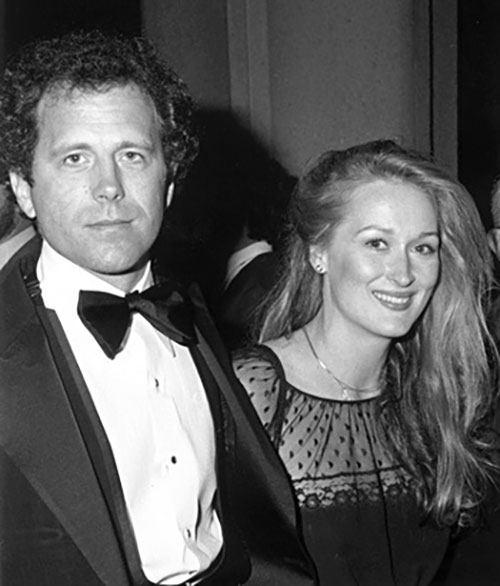 Image Source: Snakkle
Shortly after her partner John Cazale died, Streep met the acclaimed sculptor Don Gummer and the two married that year. He has been by her side for her 3 Oscar wins, and 16 losses.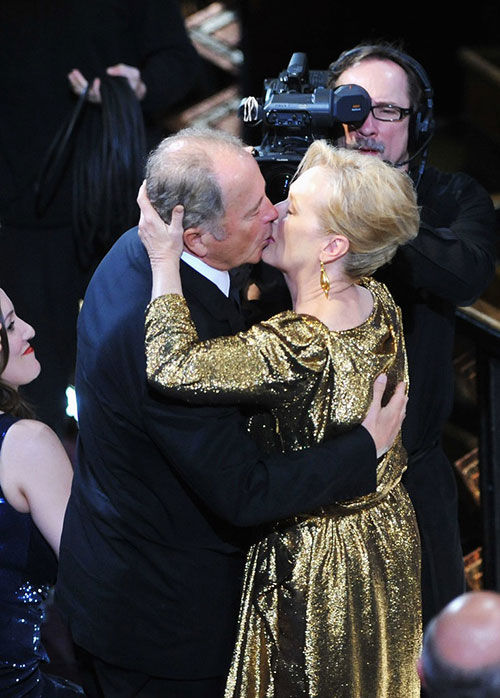 Image Source: Pix Clouds
They got married after knowing each other for only 6 months! The couple has 4 children together.
5. Mel Brooks and Anne Bancroft, married from 1964 until her death in 2005: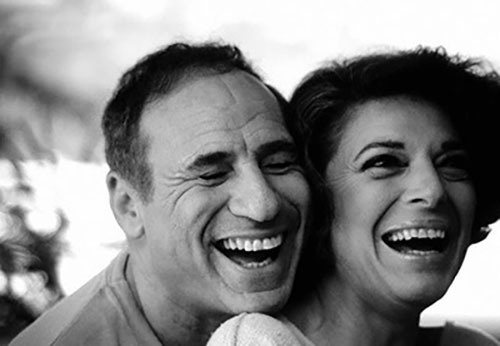 Image Source: Interfaith Family
Funnyman Mel Brooks met the seductive lady behind Mrs. Robinson at a rehearsal for the Perry Como Variety Show in 1961. Brooks credits Bancroft for being the guiding force behind The Producers musical. He was reluctant to make a Broadway version of his hit film, but (thankfully!) Bancroft intervened.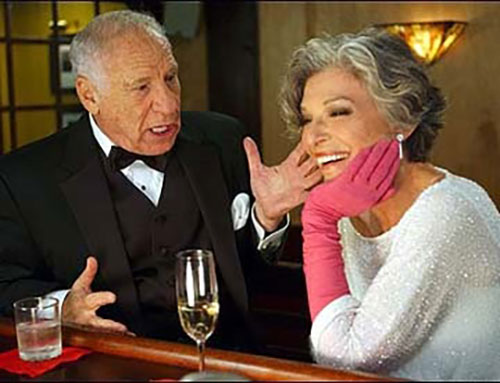 Image Source: Dame Online Blog
6. Steve and Nancy Carrell, married since 1995: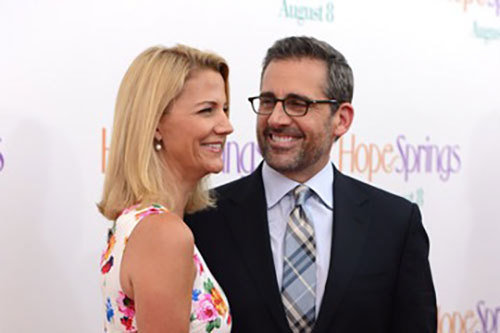 Image Source: Zimbio
Academy Award nominated funnyman and his SNL-alum wife not only have a great marriage, but they've worked together on several occasions.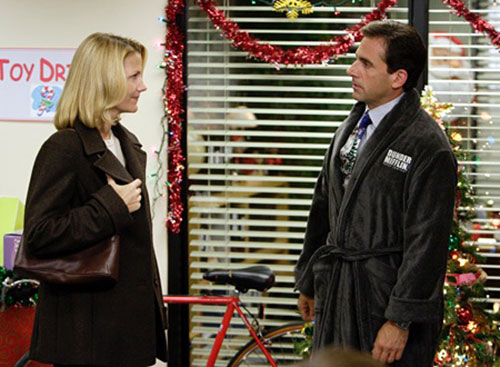 Image Source: Flavor Wire
They co-wrote the upcoming comedy Angie Tribeca together, and Nancy even guest starred on Steve's most noted project, playing Michael Scott's girlfriend briefly on The Office.
7. Will and Jada Pinkett-Smith, married since 1997: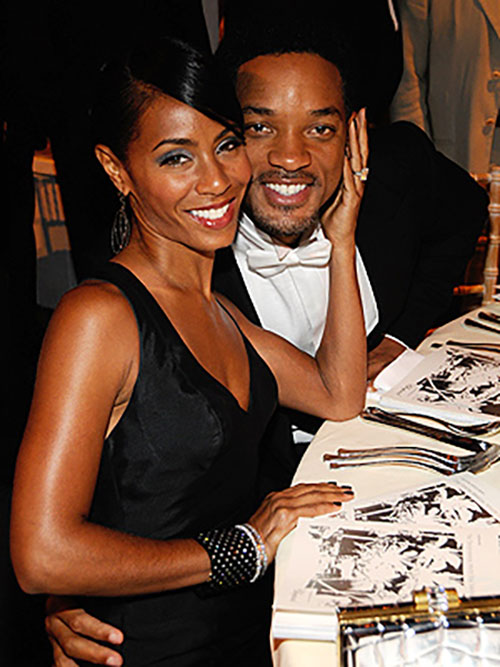 Image Source: S2S Magazine
The Fresh Prince and his Princess met when she auditioned for a role on the hit '90s comedy. Ultimately she did not get the role of Will's girlfriend on the show, but real life can be so much better.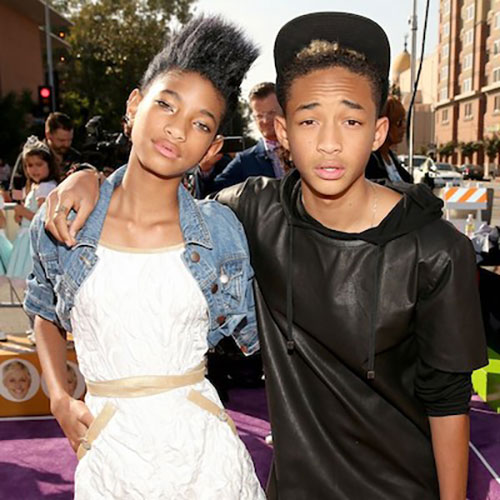 Image Source: Okay Player
Though the couple's real gift to the world was giving birth to tween twitter philosopher Jaden Smith and hair–whipper Willow.
8. Ellen DeGeneres and Portia DeRossi, married since 2008: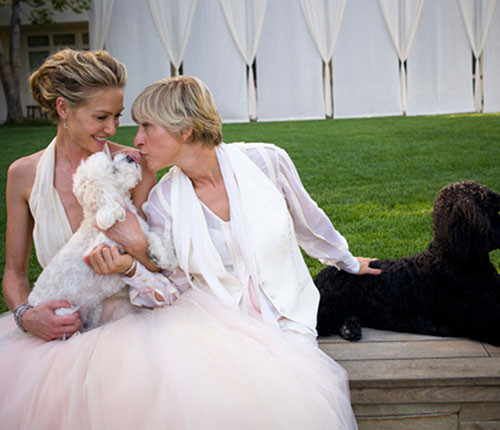 Image Source: Glamour
Of all the rumors swirling around celebrity breakups, none have been more malicious than those plaguing the comedienne and the Arrested Development star.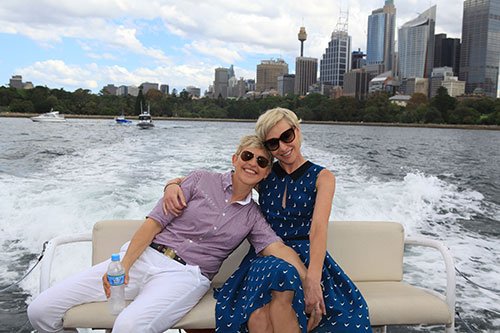 Image Source: Ellen TV
Luckily, in typical Ellen fashion, she addressed the rumors with humor, saying on her show, "I read the headline underneath and it said 'Ellen and Portia's Marriage Crumbles.' I was like, 'Oh, what happened? They seemed so happy.'"
9. Kevin Bacon and Kyra Sedgwick, married since 1988:
Image Source: Huffington Post
The Closer herself is the lucky woman who can say that she's only one degree from Hollywood legend Kevin Bacon.
Image Source: Sports Illustrated for Kids
During an appearance on the PBS show Finding Your Roots, the couple learned that they were distant cousins. If that news can't break they up, nothing will!
10. Jamie Lee Curtis and Christopher Guest, married since 1984: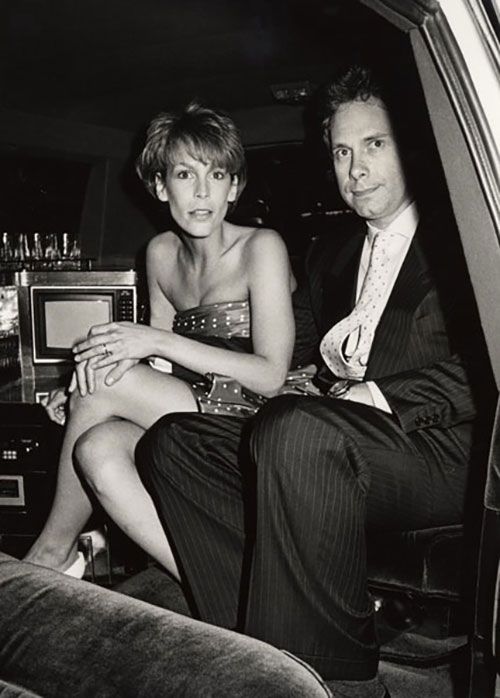 Image Source: Tumblr
Funnyman and Spinal Tap bassist Christopher Guest has kept his relationship with scream-queen Jamie Lee low-key, which they say is the secret to their long-time marriage.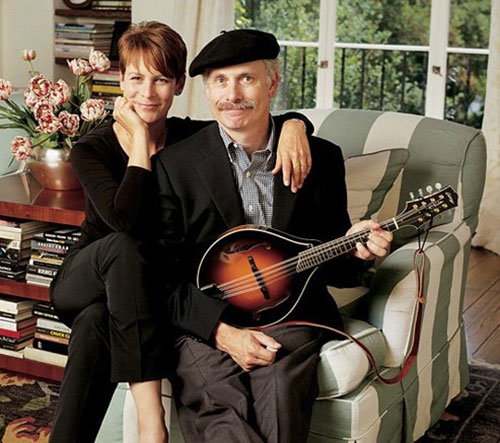 Image Source: Architectural Digest
That, and his undoubtedly romantic mandolin serenades.
11. Paul Newman and Joanne Woodward, married from 1958 until his death in 2008:
Image Source: Image Source: More Stars than in the Heavens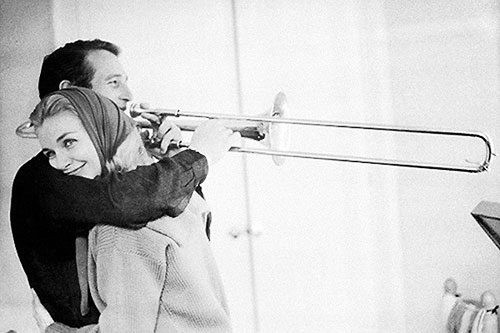 The Three Faces of Eve starlet met heartthrob Paul Newman on set of the 1958 film The Long, Hot Summer. She stuck with him for 50 years... even throughout his salad dressing phase.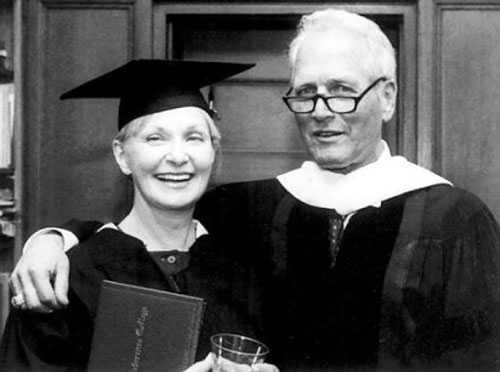 Image Source: More Stars than in the Heavens
Paul Newman famously said that he never strayed from his wife because, "Why fool around with hamburger when you have steak at home?"
Since we spend so much time looking at Hollywood movies to learn about romance, isn't it nice to know that some Hollywood couples really do live "happily ever after?"