Stars! They're just like us! Even their immense fame doesn't get them out of bridesmaid duty! For one day, these 11 celebrities had to hold someone else's train, walk down the aisle BEHIND someone else, and pose for dozens of photos where they weren't the focus.
Here are 11 stars who stepped out of the spotlight to support their bridal BFFs:
1. Rihanna
This "4/20," RiRi was a bridesmaid in her assistant's Hawaii wedding. Dressed in a Badgley Mischka gown, the superstar didn't let her bridal party duties keep her from celebrating the stoner's holiday.
2. Lady Gaga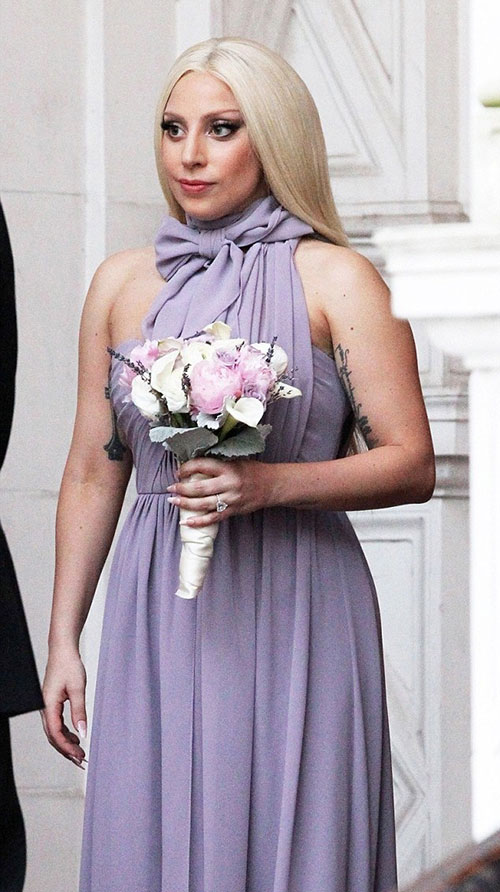 Lady Gaga, recently engaged to actor Taylor Kinney, didn't let her new ring outshine the bride when she was in her best friend's wedding in New Orleans.
3. Lena Dunham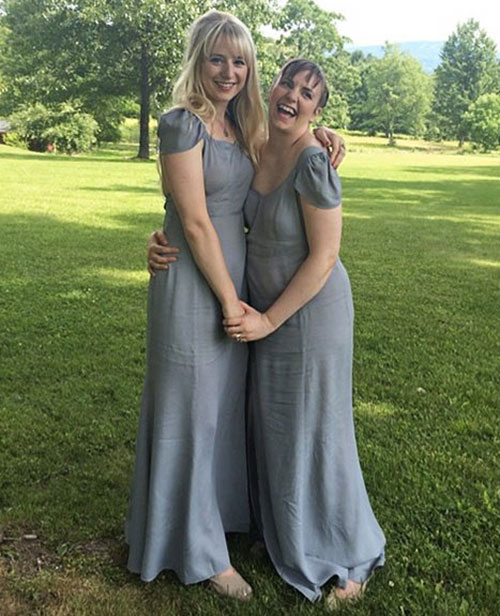 Who wouldn't want this GIRL in their wedding? We're sure Dunham delivered a witty toast during her friend's summer ceremony and didn't make it all about her... at all.
4. Sarah Jessica Parker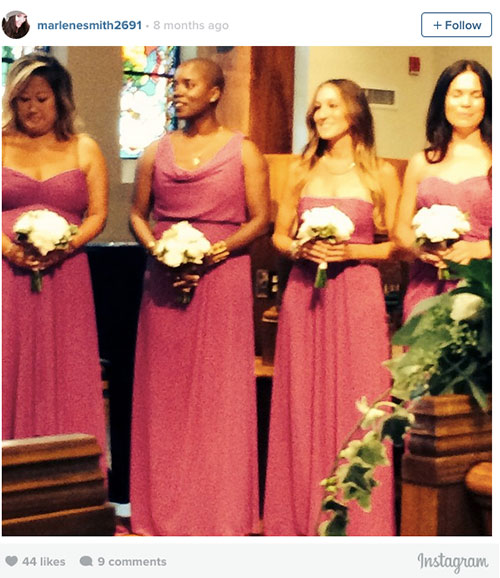 It may be blurry, but this Instagram is photographic evidence that even SJP, used to standing out in Carrie Bradshaw's wardrobe, can blend in nicely at her assistant's wedding.
5. Jennifer Lawrence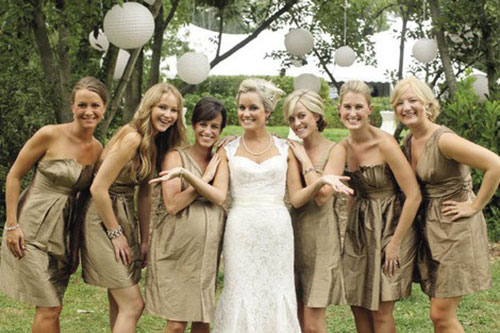 Even Jennifer Lawrence isn't safe from awkwardly posed bridesmaid's photos.
6. Kirsten Dunst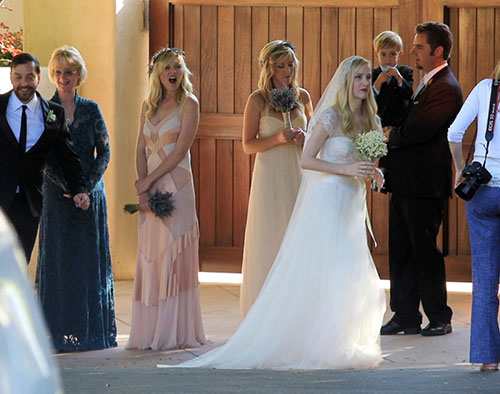 Just because you're a movie star in a pretty dress doesn't mean you can get away with an open-mouthed yawn, Kirsten Dunst. #rude
7. Taylor Swift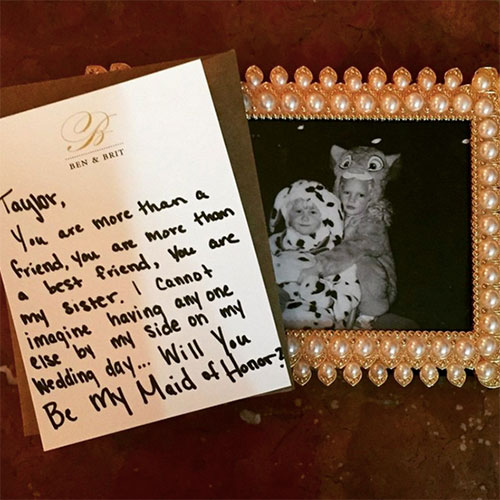 While it hasn't happened yet, this photo should be sufficient warning that we're about to have T-Swift's adorably twee Maid of Honor style blowing up our Instagram feeds.
8. Keira Knightley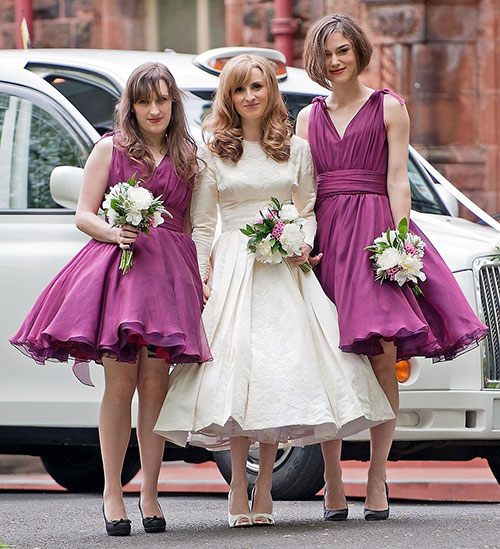 Keira Knightly posed with her new sister-in-law and showed the world that even classy British A-list actresses can have a bad hair day.
9. Jessica Biel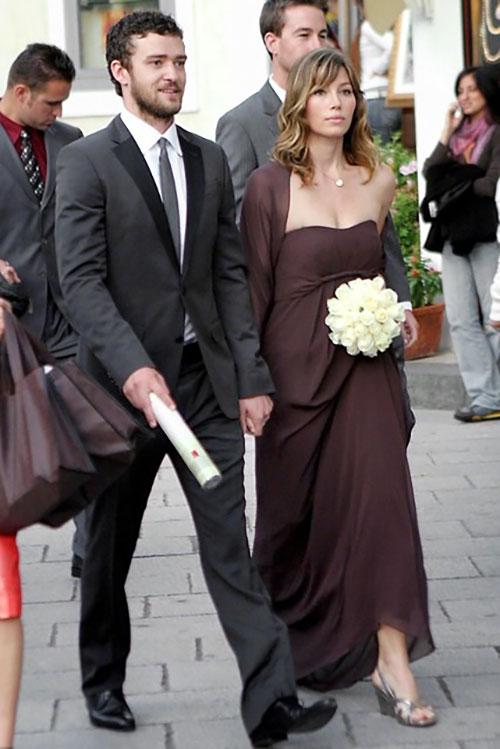 Having Jessica Biel as your bridesmaid will ensure that your marriage will be a match made in 7th Heaven.
10. Jennifer Garner
Jennifer Garner plays the sweet "girl next door" role well, even in her friend's wedding!
11. Beyoncé and Solange Knowles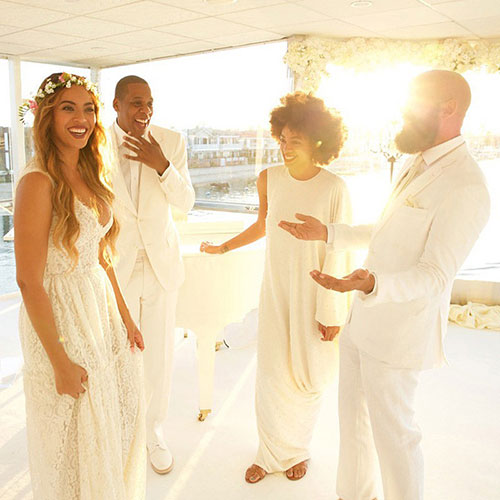 Queen Bey and her sister Solange were lovely bridesmaids in all white for Mama Knowles' April wedding to actor Richard Lawson. The monochromatic look is almost identical to what Solange had her sister and mother wore to her wedding in 2014.
So if you happen to have a best friend who's more famous than you, don't worry! They're bound to be more than happy to let you borrow the spotlight on your special day.
Photo Attributions: