Want the ultimate destination wedding without having to invite anyone to the ceremony? Look no further than the breathtakingly gorgeous Glacier Ice Fields in Juneau, Alaska. It's the perfect wedding for frosty introverts!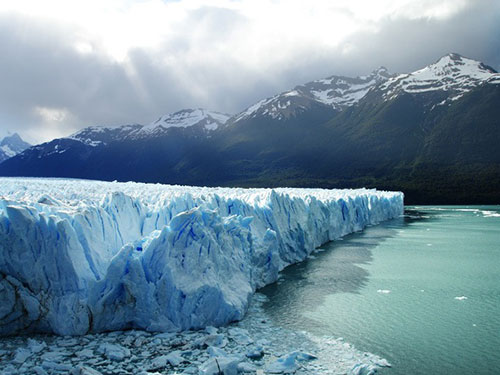 Image Source: Traveler Folio
Start your wedded life with a little adventure! You'll be picked up from the Juneau airport in a helicopter and flown to the incredibly romantic and absolutely isolated fields. Enjoy the view as you and your beloved exchange vows in front of as few people as possible.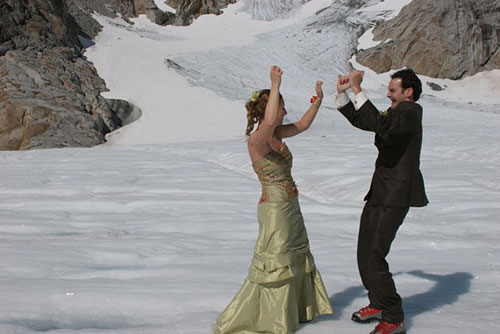 Image Source: Picasa
Forgot your marriage license? Fear not! The wedding planning assistant will take you to get one for a small fee on the way to the ceremony! And if you two really like to keep to yourselves, the Juneau Alaska Adventure & Tours will provide you with two witnesses (the state requirement to make this wedding official).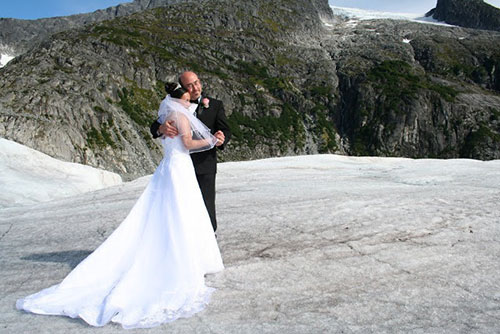 Image Source: Picasa
When you book your wedding package, everything is taken care of for you. The cake, the photographer, the flowers; you won't have to plan a thing. All you have to do is show up in your bridal best (you might want to bring a parka, too.)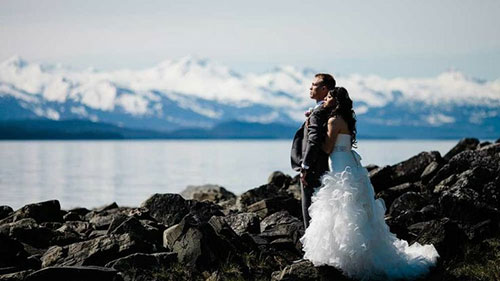 Image Source: MJ&Co
Want to trek even further away from civilization? Consider hiking to a nearby Glacial Ice Cave: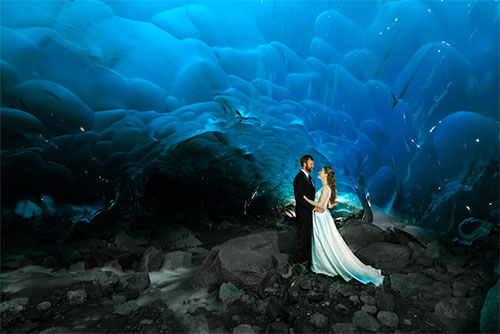 Image Source: My Modern Met
After they exchanged vows, the couple above hiked for 2 hours, kayaked through freezing water and climbed of the side of a mountain just for these epic shots!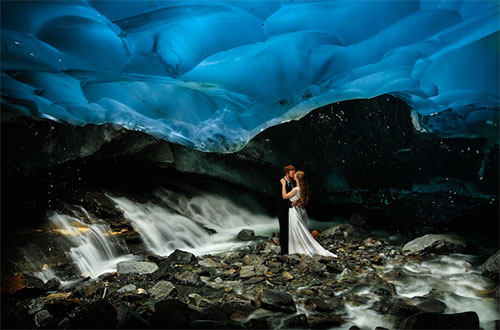 Image Source: My Modern Met
So if you and your mate love adventure... or you just want to pretend that you're Anna and Kristoff from Frozen, an Alaskan Glacier wedding might be perfect way for you to say "I Do."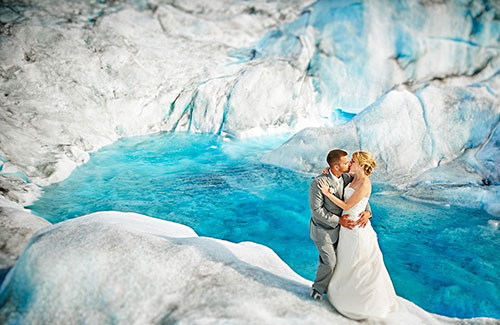 Image Source: Daily Mail UK