If you're planning your honeymoon, you're probably looking for a romantic and exotic setting where you can start your marriage off with a bang. It's hard to find the vacation spot of your dreams, so we turned to film and television to find 7 fantasy honeymoon spots. And we've got ya covered with their real world equivalents!
1. Hogwarts from the Harry Potter Series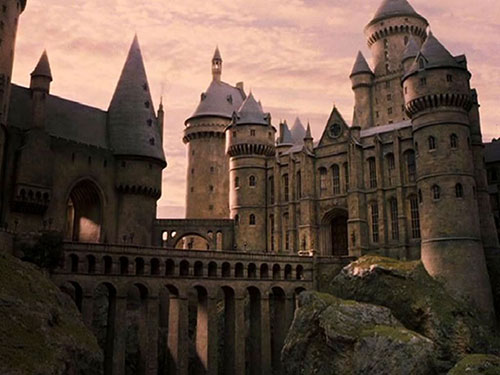 Image Source: edushyster.com
A trip to Hogwarts is the perfect way to cap off an enchanting wedding. Spend your days riding Thestrals, chatting with ghosts and playing Quidditch! When you get tired of the sumptuous feasts in the Great Hall, stroll over to Hogsmeade and knock back a few butterbeers at The Three Broomsticks.
Real World Equivalent: Wizarding World of Harry Potter at Universal Studios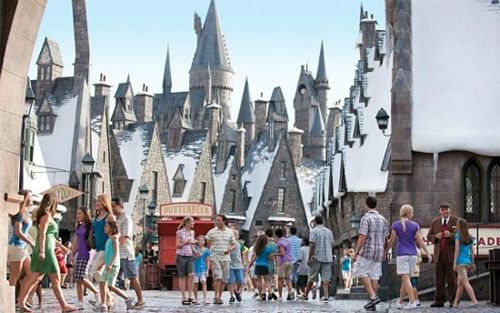 Image Source: thevacationgals.com
Ride the Knight Bus to Diagon Alley and buy yourselves matching wands at Ollivander's. Or ride a Hippogriff to Hogwarts and witness magic on the Harry Potter and the Forbidden Journey ride!
2. Stars Hollow from Gilmore Girls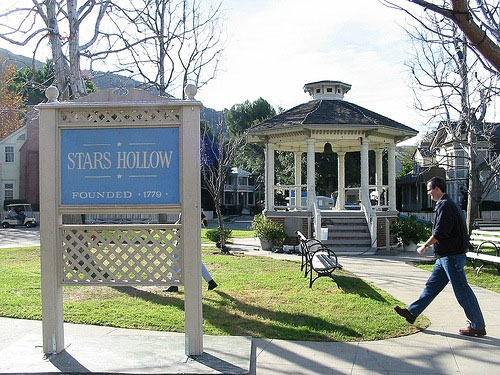 Image Source: bkpk.s3.amazonaws.com
There's always something to do in this charming little town! Relax at the Dragonfly Inn after a day of antique hunting at Mrs. Kim's. Guzzle down coffee at Luke's Diner and convince your sweetie to sign up for that 24-hour dance contest.
Real World Equivalent: Washington Depot, Connecticut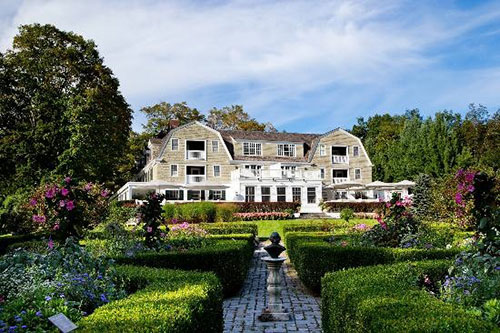 Image Source: tripadvisor.com
Gilmore Girls creator Amy Sherman-Palladino was staying at the town's stunning Mayflower Grace Hotel when she realized that she had to set her show in a similarly quaint New England town. Washington Depot is filled with white picket fences, stunning scenery and tons of B&B's—perfect for newlyweds.
3. The Emerald City from The Wizard of Oz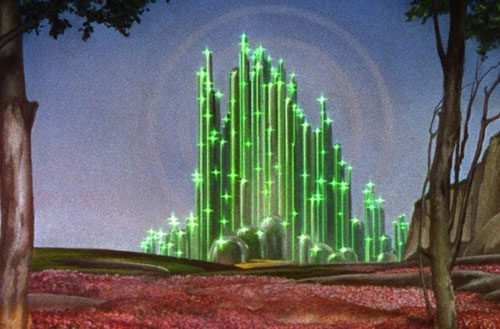 Image Source: vignette1.wikia.nocookie.net
You might have to put up with pesky flying monkeys, but the Emerald City would make a perfect honeymoon spot. Get makeovers done by a team of dedicated munchkins. Take an exciting ride on a horse of a different color! Just make sure to bring a pair of ruby red slippers, in case you need to get home in hurry.
Real World Equivalent: Oz Museum, Wamego, Kansas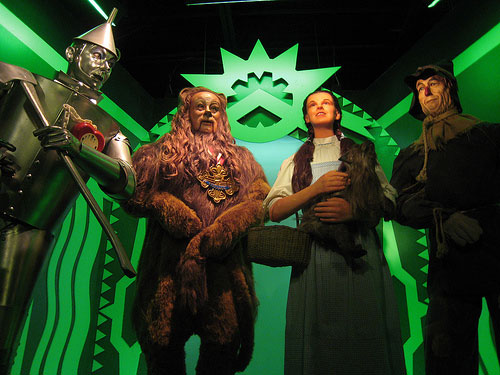 Image Source: corporate-eye.com
Explore over 2,000 Oz-themed artifacts at the Oz Museum in Kansas. They offer a "Night at the Museum" event, where fans of Dorothy and the Wizard can drink wine and mingle with characters and Oz historians. Can't make it to Kansas? There's probably a touring production of Wicked happening near you right now!
4. Fantasy Island from Fantasy Island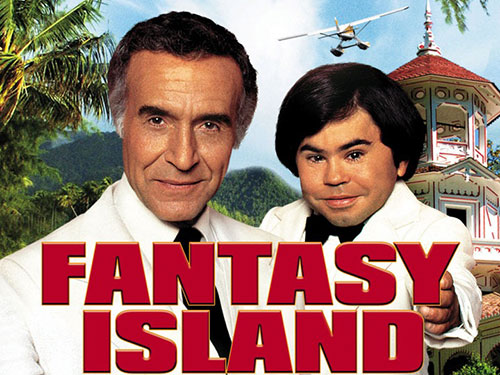 Image Source: charlesprogers.com
Sandals Resort has nothing on this place. On Fantasy Island, Mr. Roarke and his sidekick Tattoo will do anything and everything to make your dreams come true! Want everlasting life with your husband or wife? Roarke's got you covered! Want eternal happiness? Roarke can make that happen! If you want the honeymoon of your dreams, Fantasy Island is for you!
Real World Alternative: Thailand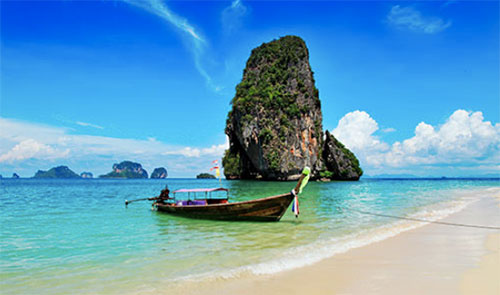 Image Source: trailfinders.com
Thailand may not have a Mr. Roarke, but a trip to this magical kingdom will certainly fulfill your wildest fantasies. White sand, crystal clear water, beautiful weather. What more could you ask for?
5. Valhalla from Thor…(or, you know, Norse Mythology)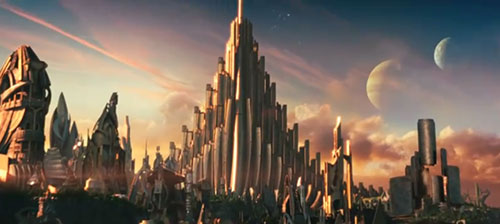 Image Source: flavorwire.files.wordpress.com
This honeymoon locale might be a little difficult to get to, since it's only accessible via an interdimensional wormhole. Once you're there, though, it's heaven! Feast on milk and honey with the gods and watch Thor use that mighty hammer.
Real World Alternative: Norway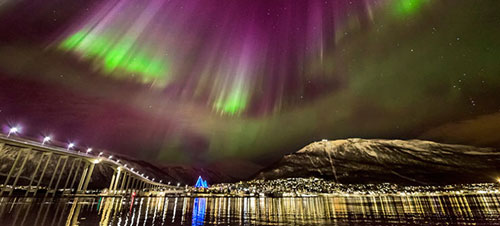 Image Source: visitnorway.com
Cruise down the fjords and view the otherworldly Northern Lights (visible only in autumn and winter.) Sample pickled herring as you huddle together to brace yourselves against that arctic chill.
6. Middle-earth from The Lord of the Rings series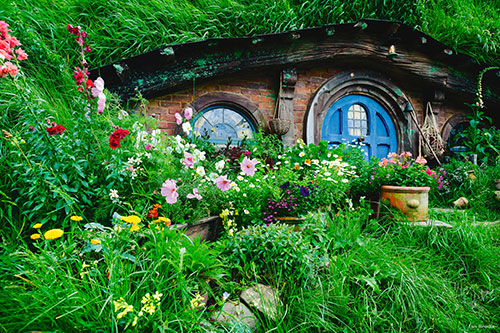 Image Source: swaindestinations.com
Take off your shoes and enjoy a second breakfast in Hobbiton. Or have Arwen show you around the beautiful Rivendell. Enjoy some mead with dwarves while Gandalf shoots off fireworks in honor of your nuptials. Just make sure than no one tries to steal your rings.
Real World Alternative: Lord of the Rings Tour in New Zealand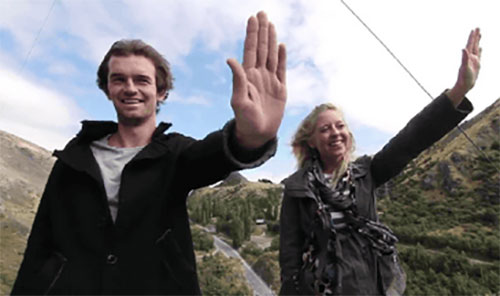 Image Source: lordoftheringstours.co.nz
New Zealand would be the perfect honeymoon locale for adventurous couples even if The Lord of the Rings hadn't been filmed there. It's filled with stunning mountains and waterfalls just begging to be explored. Tons of LOTR tours operate out of Queensland. Guides will take you to filming locations and dish about on-set gossip.
7. Wonderland from Alice's Adventures in Wonderland
Image Source: modthesims.info
Celebrate your new life together with a Mad Tea Party! Just make sure you stay away from any food labeled "Eat Me." Later, stroll through an enchanted forest filled with talking animals, smiling flowers and drug-addled caterpillars. Don't let the Queen of Hearts hear about your marriage—she's the jealous type.
Real World Alternative: The Wonderland House, Brighton, UK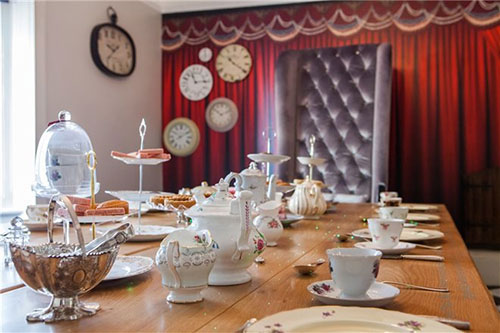 Image Source: wonderlandhouse.co.uk
The Wonderland House is a themed Bed & Breakfast located by the sea in Brighton. Put on your best hats for tea in the Mad Dining Room. Need some alone time? Rent out the Looking Glass Cottage, the more private next-door residence. Die-hard fans can take a day trip to Oxford and visit the place where Lewis Caroll lived and wrote.
Now that you've seen these fantasy locations and their real-life counterparts, you should be totally inspired to plan the honeymoon of your dreams. Your ideal location might not exist, but with some imagination you can create a pretty fantastical honeymoon.