On a hot day, there's nothing more refreshing than ice cream piled high on a waffle cone. But why should ice cream have all the fun? When you serve hors d'oerves in a cone, you suddenly have ultimate food portability! That means your guests can chow down on appetizers while they snap an Instagram, or get down on the dance floor. (Plus, people won't stop raving about how cute all those little cones are!)
Here are 11 foods you never realized you could serve in a cone:
1. Fabulous Fruitopia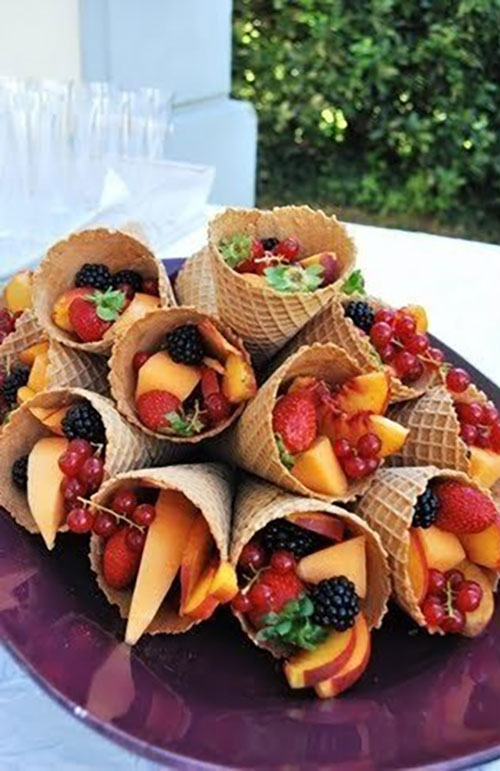 These fruit cornucopias are so cute, your guests will almost forget that they're healthy!
2. Beautiful Buffalo Chicken
Eat your hearts out, Ben and Jerry.
3. Waffully Wedded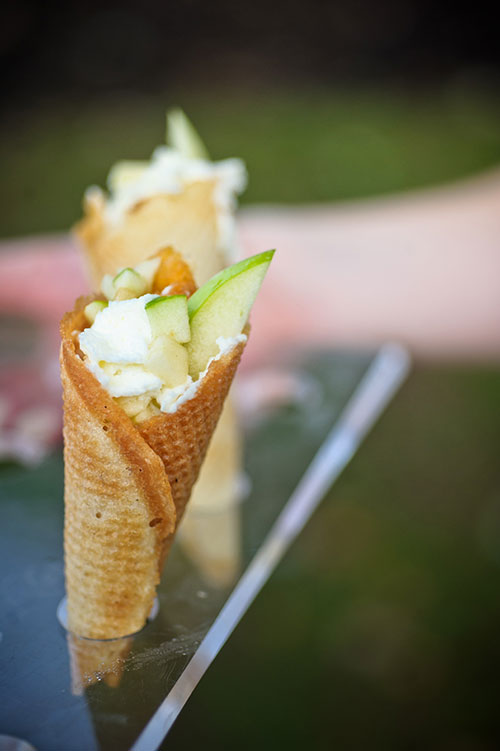 This sophisticated take on Chicken and Waffles is topped with apples, fresh whipped cream, and a drizzling of maple syrup!
4. Curry Cone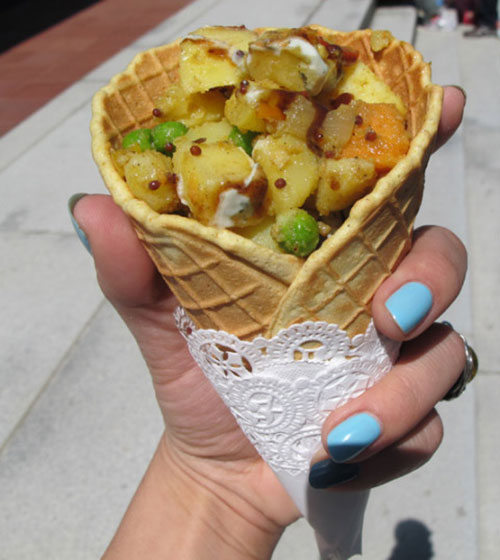 Is it possible that we've found a carb to accompany curry that's better than Naan?!
5. Cleanse Your Palate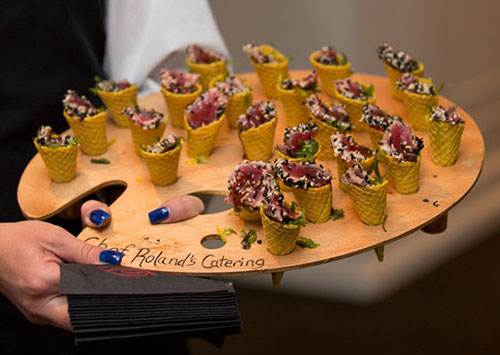 These tuna sashimi cones are crispy bites of sushi heaven.
6. When Pizza's on a Cone...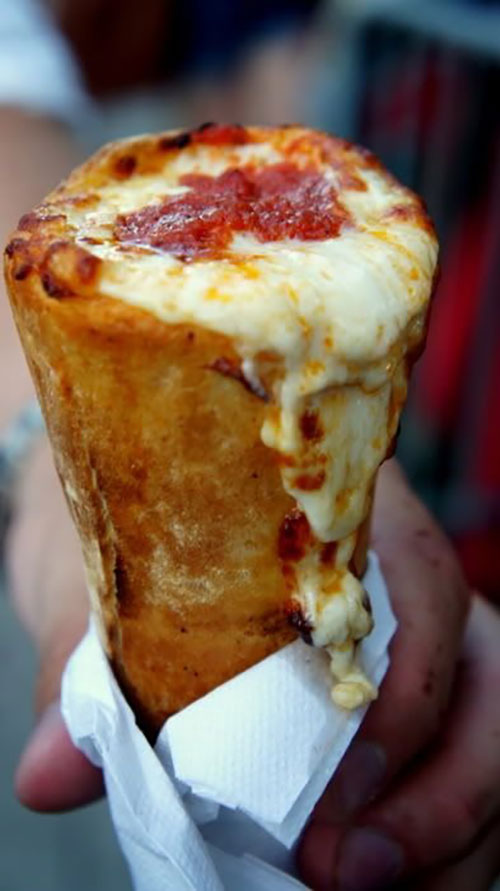 ... you can have pizza any time! (Especially at weddings.)
7. Do the Mash!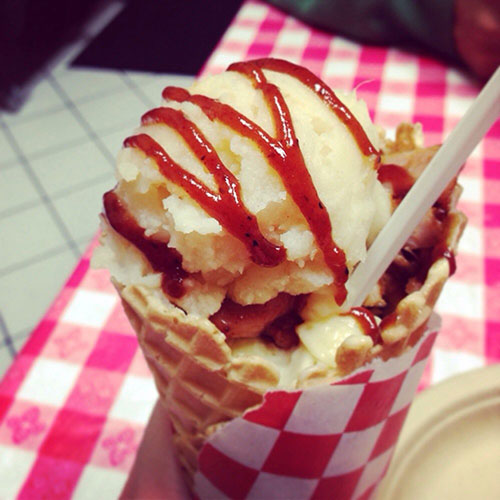 We'd like to introduce you a waffle cone filled with barbequed pork and mashed potatoes. You're welcome.
8. Cheese Dreams are Made of These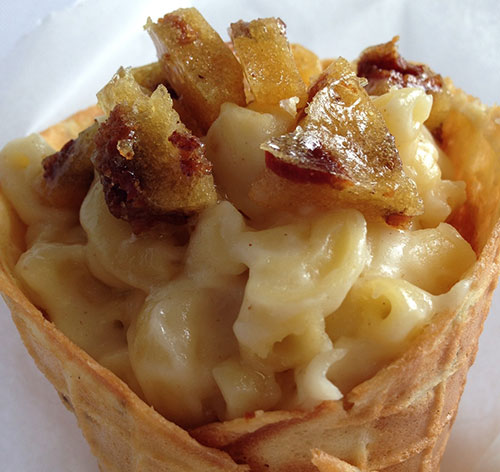 A cone filled with macaroni and cheese? Yes, please!
9. Make Sure Your Wedding Pops!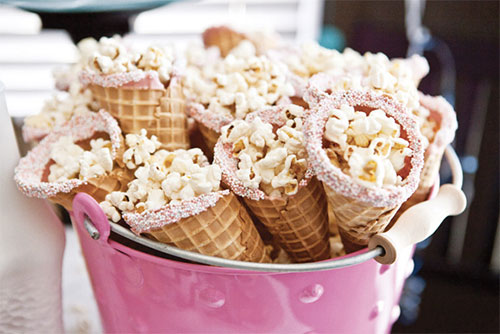 These popcorn-filled waffle cones are the perfect snack for a carnival themed wedding!
10. Ice Cream Man of Our Dreams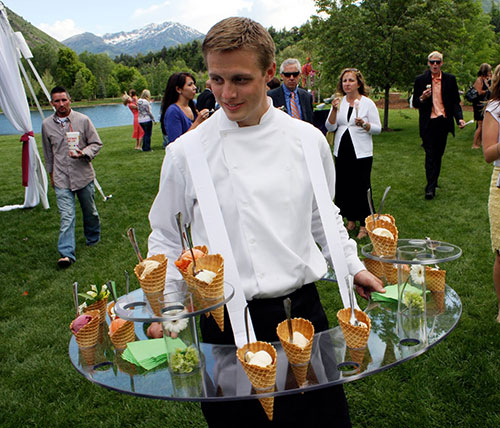 If you're going to fill those cones with plain old ice cream, at least make sure you do it in a way that sparks your guests' interest.
11. One Bunch or Two?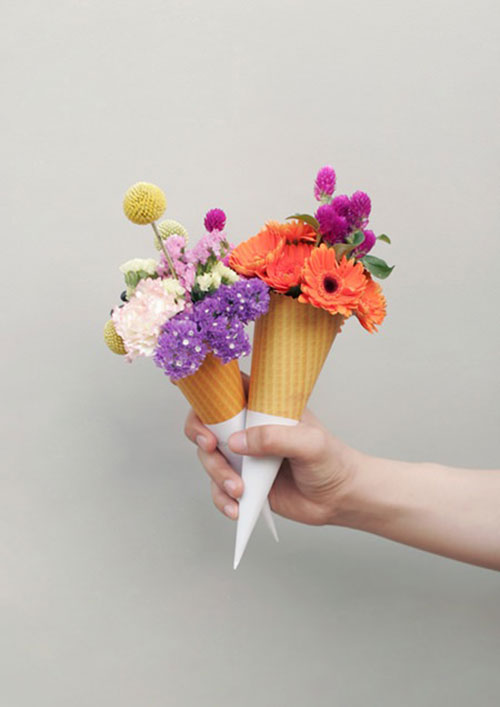 Walk down the aisle with some of these cones in your hand and you're guaranteed to have the sweetest ceremony.
Whether you're enjoying appetizers or dessert, there's no reason you can't do it all in a waffle cone!
Photo Attributions:
Best Collection - Fall Weddings