The Stanley Hotel is a century-old structure nestled in the Rocky Mountains of Colorado. It's also the place where Stephen King was inspired to write his horror novel The Shining.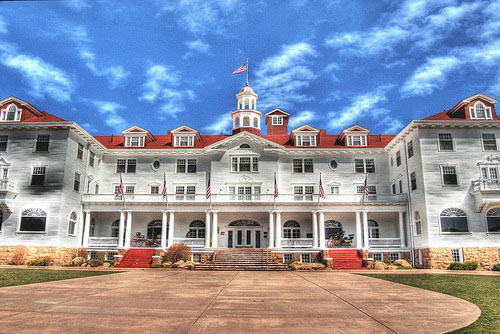 Image Source: hearttoheartweddings.org
Sure, the Stanley has incredible views and vintage charm, but lovers of the macabre are drawn to the hotel's haunted history.
Wouldn't you like to pledge your love in the ballroom where ghosts are still heard partying around the piano? How about spending a steamy wedding night in the room where the ghost of a middle-aged man hovers over the bed?
Your guests will be reminiscing about the childish spirits they heard playing in the hallway until their dying day.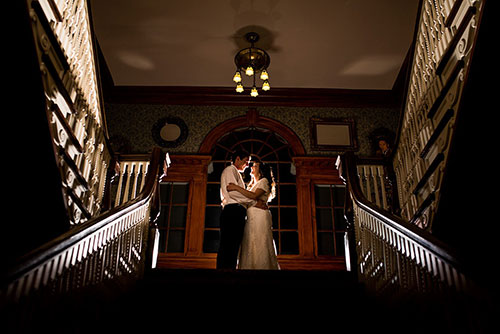 Image Source: jamesmoro.com
The Stanley is more than happy to oblige couples who long for a more Kubrickian kind of wedding. Even though the movie was filmed in London, the hotel still airs The Shining on a continuous loop on all guest room televisions. Every Halloween, they throw The Shining Ball, a masked party that rivals the one that the film's Overlook Hotel had in 1921. They should really call themselves The Stanley Kubrick Hotel!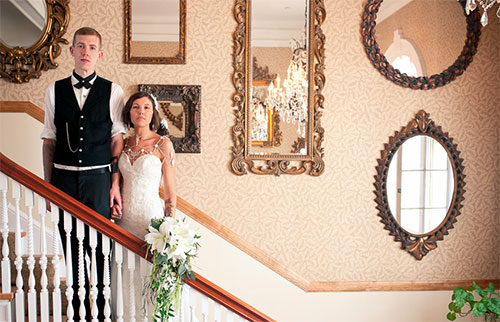 Image Source: jenna-noelle-weddings.com
For the perfect Shining wedding, have your bridal party recreate that eerie photograph Jack Nicholson's character finds on the walls of the hotel: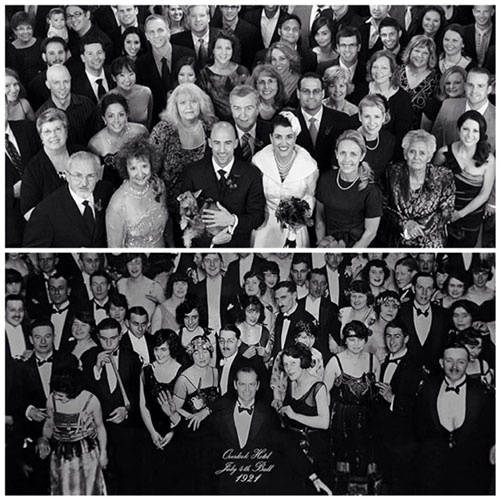 Image Source: stevezweddings.com & coudal.com
Or have your bridesmaids pretend to be those freaky twins!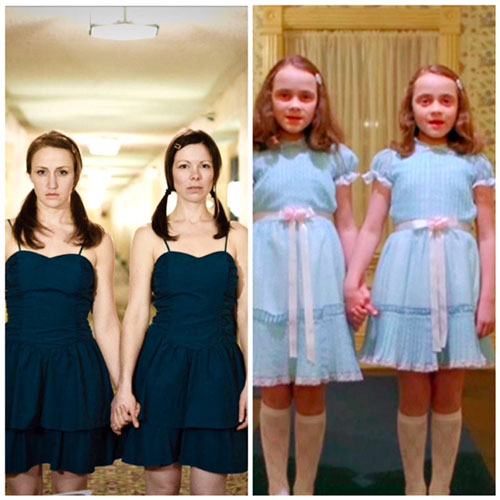 Image Source: steve-z.com & whorange.net
Maybe your Couples Cocktail can be made with Red Rum?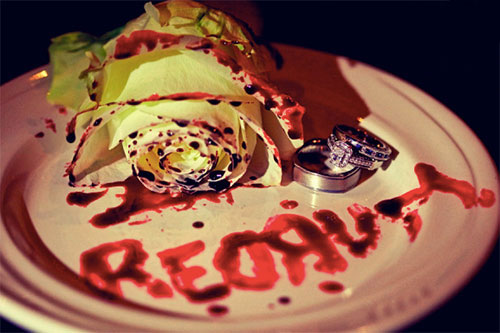 Image Source: kokorophotography.com
And if you love other Stephen King novels, head outside for a photo shoot in the hotel's very own PET CEMETERY.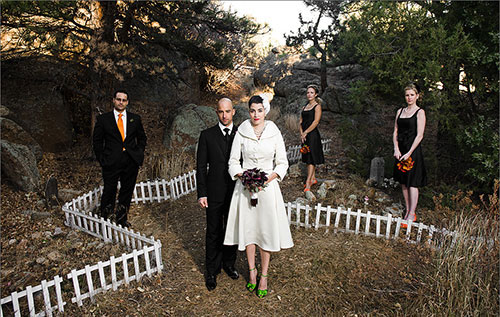 Image Source: stevezweddings.com
The Stanley Hotel's wedding packages are a bit pricey, (10K just for the ballroom) but we think it's worth it for the day you and your wedding party will remember for many lifetimes!