From the floral arrangements to the reception hall, weddings are EXPENSIVE. There's no telling what seemingly insignificant thing you'll have to pay for next. That's why brides are salivating for a bargain once the Running of the Brides sales come along.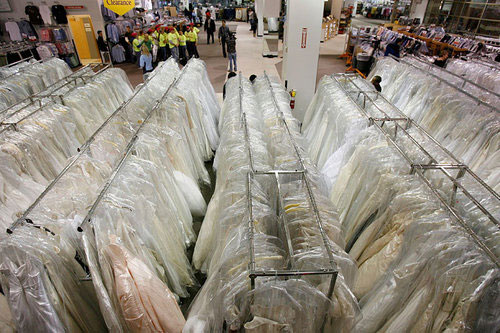 Wedding gown boutiques, like Kleinfeld Bridal, hold annual sales where they significantly mark down their designer dresses. The only catch is that all dresses are sold "as is."
Brides travel from hundreds of miles away and line up before dawn so they can be the first ones to lay their hands on the perfect dress.
Here are some fabric-hungry brides in action:
Some brides actually manage to leave the sale, happy about their selection and even happier about the price they paid...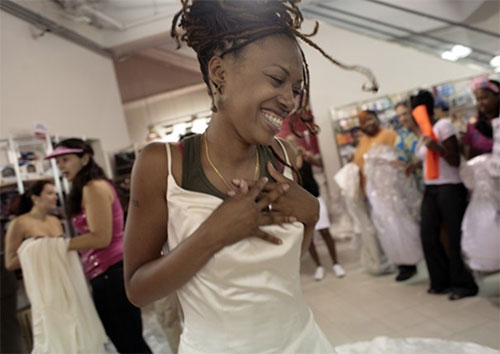 Others come out changed. The sale does things to them...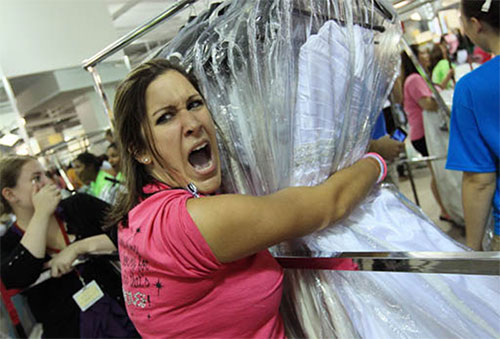 They resort to behaving like feral beasts, running around naked; snapping at anything that tries to take what they believe is rightfully theirs.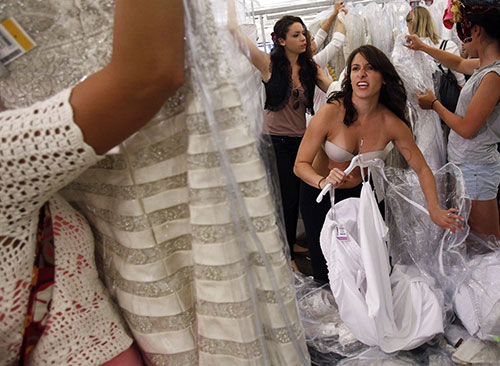 They turn into the type of people who would leave a fallen comrade behind...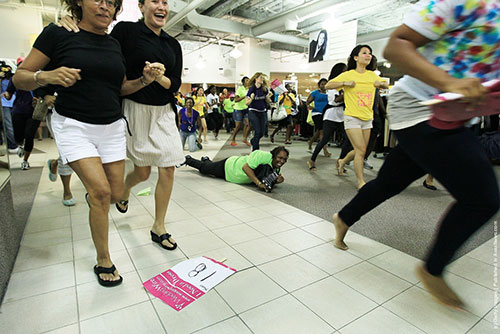 They become almost unrecognizable. These brides go into the sale looking to pay nothing, but leave having paid with their sanity.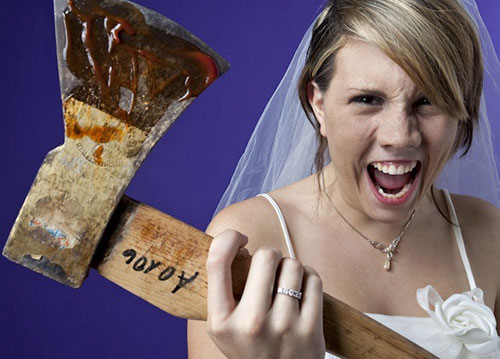 It's been said that the Running of the Brides sale is where friendships go to die. Bonds between mothers and daughters, sisters, brides and bridesmaids, and partners are forever broken, all over a discounted dress.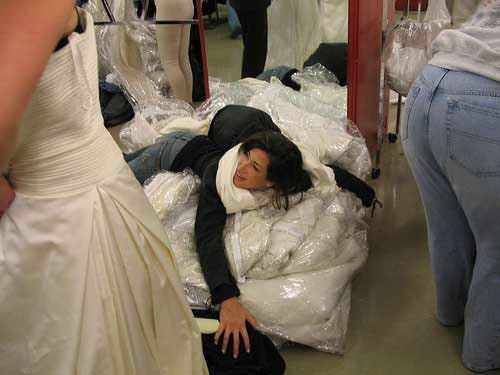 Feelings don't matter at the Running of the Brides. This event is more than a sale, and more than some promotion at a department store. It is warfare. The weak are the first to go and only the strong shall survive. The faint of heart are not welcome here.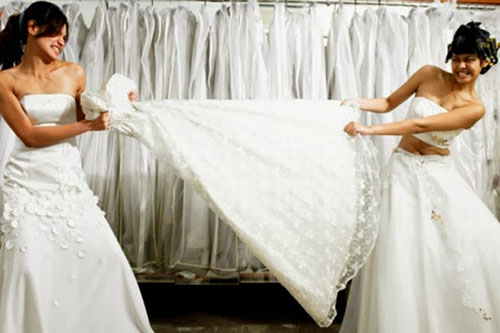 If you're prepared to engage in a round of the most deadly form of combat known to man, try your luck on this day of torture and bloodshed. To you, we say, "Happy Wedding Games! And may the odds be ever in your favor!"
Photo Attributions:
CMG Digital
Washington Post
Find a Rich Husband
MSNBC
Gag Daily
The Gloss
Brilliant Bridal
Abiti Per Sposa