Even if you've never actually been to a circus, there's something about the Big Top that captures the imagination. It's a place filled with magic and wonder that disappears almost as quickly as it arrives. Now shows like American Horror Story: Freak Show and books like Erin Morgenstern's The Night Circus are pushing carnival mystery further into our imaginations.
Here are 13 ways to bring some vintage carnival flair to the greatest show on earth; your wedding!
1. Fairground Foods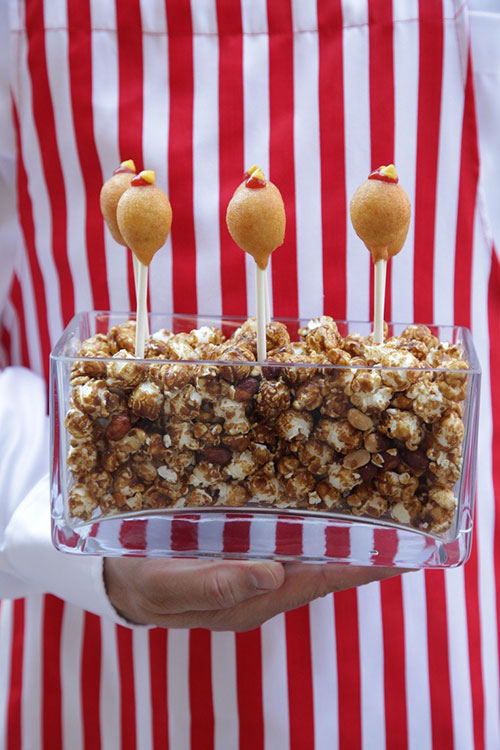 Delight your guests with classed-up versions of their favorite carnival treats, like corn dogs, funnel cake, and caramel corn!
2. The Future Looks Bright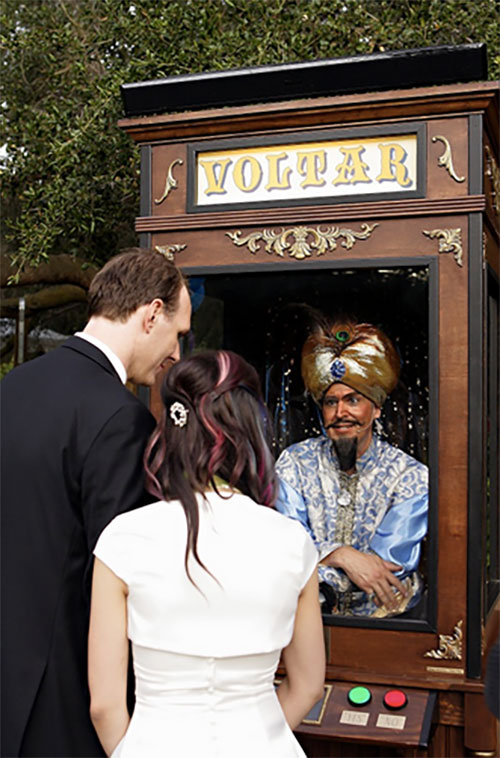 Fortune telling machines are fairground staples. You can rent out a classic Zoltar machine... or hire an actor to sit inside a booth for a more... unpredictable experience.
3. Flowers and Stripes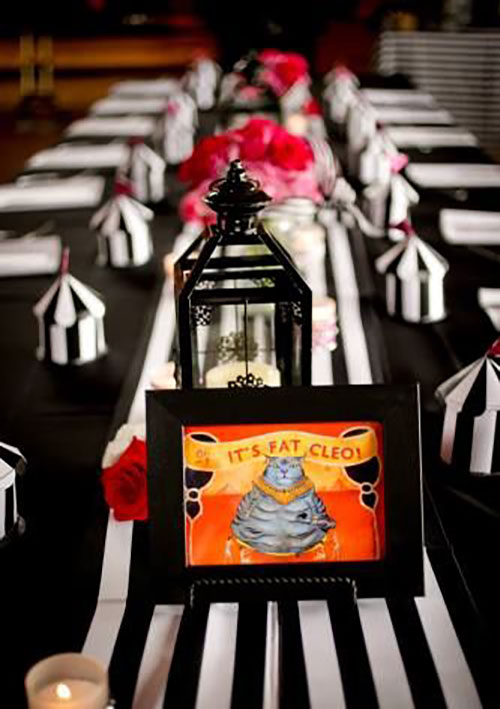 Decorate your space with vintage circus posters and LOTS of stripes.
4. Smooch!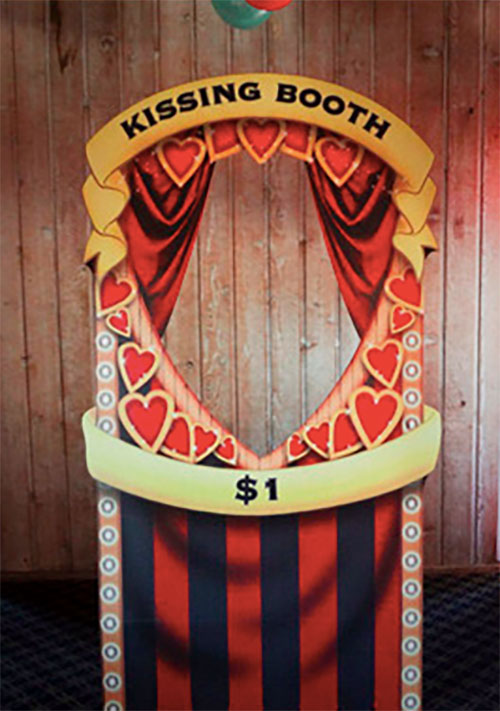 Don't forget the kissing booth!
5. Right This Way!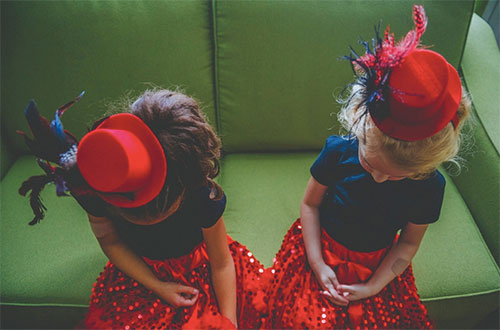 Put some little top hats on your flower girls and suddenly, they're the most adorable ringmasters on earth.
6. Feat of Strength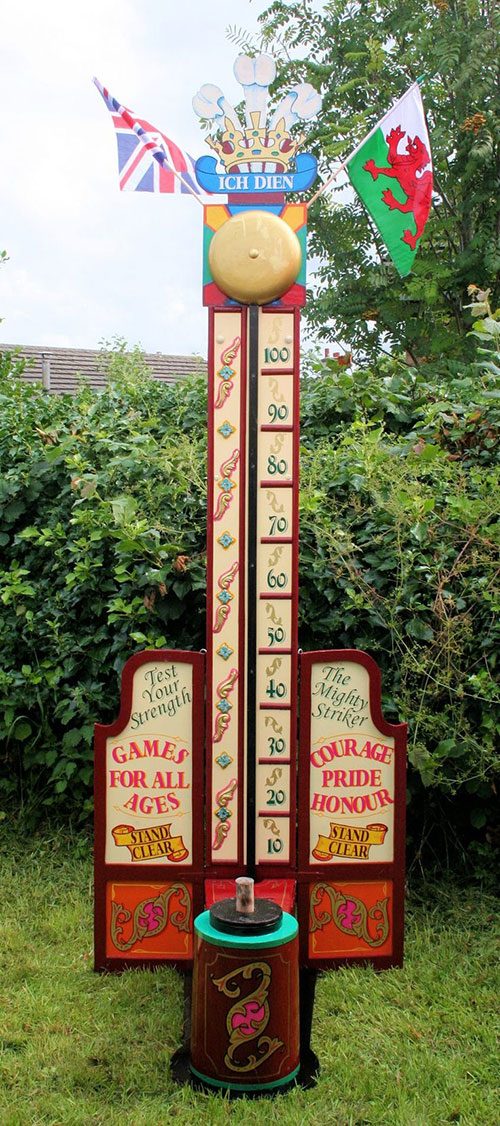 Everyone will be clamoring to get a shot in on this old-timey strength test!
7. Photogenic Faces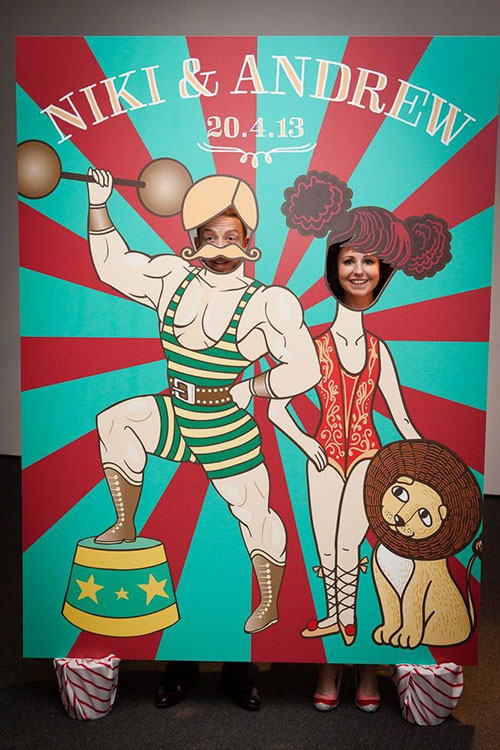 Now everyone can channel their inner strong man or lion tamer with these fun cut-out photo boards.
8. Under This Curtain You'll See True Love!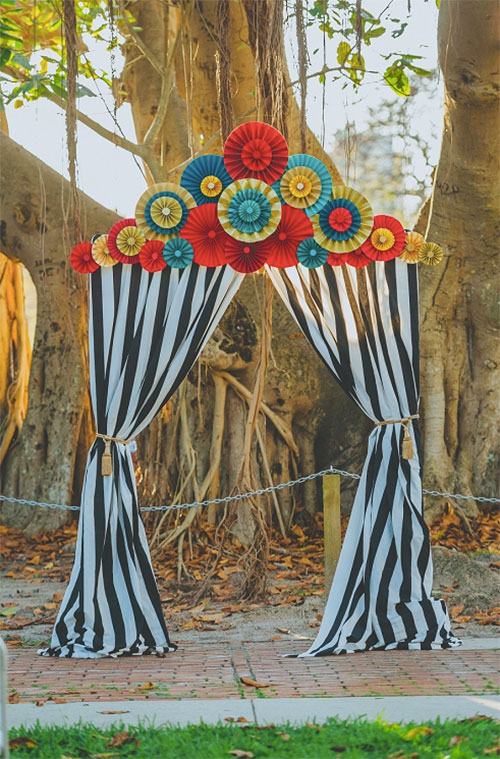 Make sure the main event is perfectly framed.
9. Colossal Cake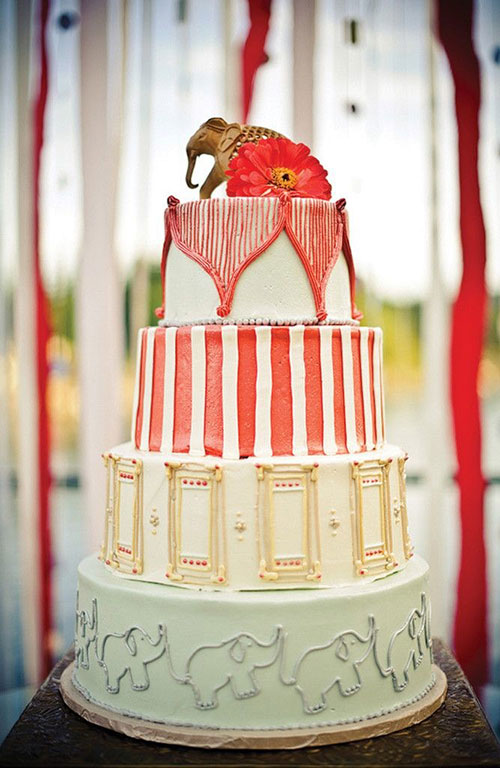 You may not be able to get dancing elephants at your wedding, but that doesn't mean you can't have them on your cake!
10. Ladies and Gentlemen, the Fire Eater!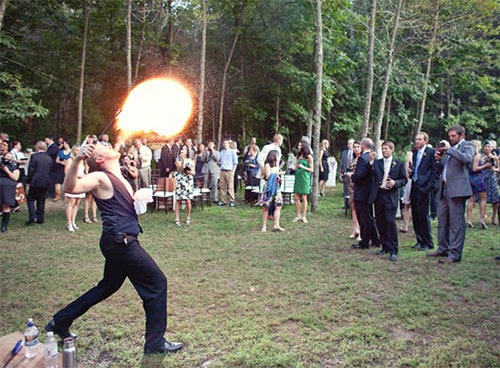 What's a wedding without a few death-defying acts?
11. Menagerie Munchies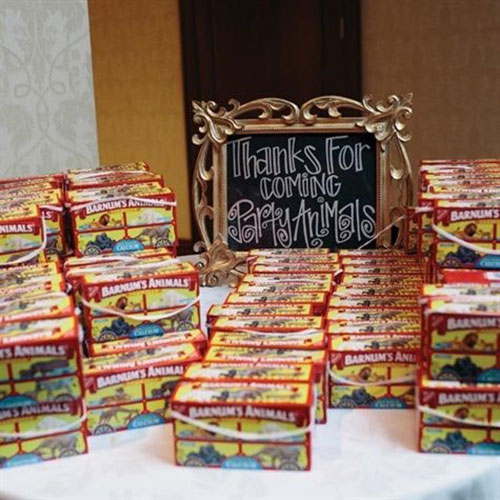 Let your guests take the most delicious part of the circus back home with them! (Let's be real... they're probably not going to make it home.)
12. Big Top Bravado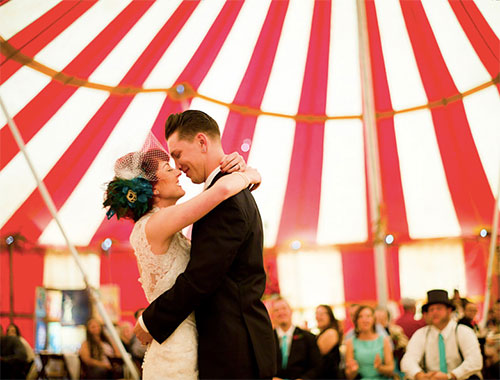 Instead of trying to recreate a circus theme indoors, you could just go all out and rent an actual circus tent!
13. Ferris Wheel Fantasy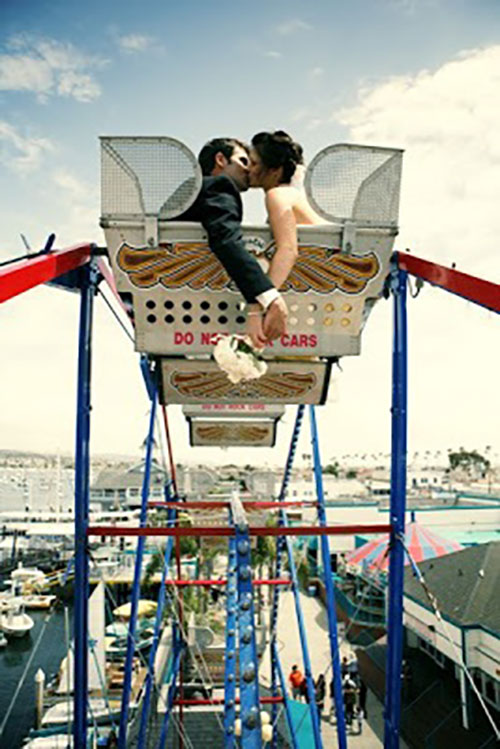 Nothing says fancy-free romance like a kiss on the top of the Ferris Wheel!
Whether you dream of running away with the circus or you just want to pretend you're one of the carnies, there are lots of ways to add some razzmatazz to your special day.
Photo Attributions:
Joey Ikemoto Photography Studio