Bad news for these Southern belles: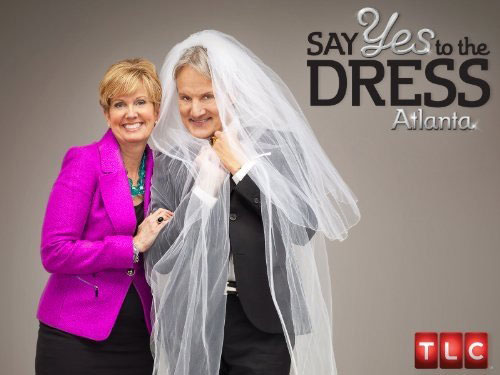 Image Source: Amazon Images
Some brides just aren't interested in wedding gowns. (Sorry, Lori and Monte.)
If you're the kind of lady that would feel more comfortable strutting down the aisle in a pair of pants, we've got the ultimate bridal inspiration for you.
Here are 9 brides that suited up for their big day:
1. Sharp Dressed Woman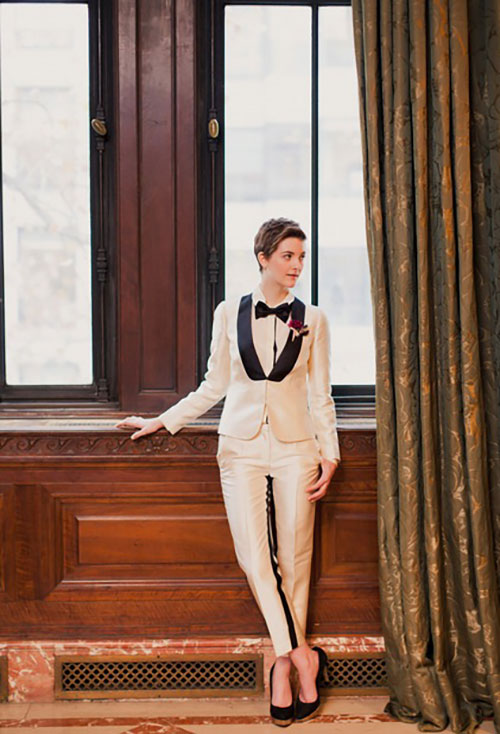 Image Source: H and H Weddings
This dapper dame is killing it in a white tuxedo with hints of black in all the right places. Just check out the stripe running down her inseam!
2. On Wednesdays We Wear Pink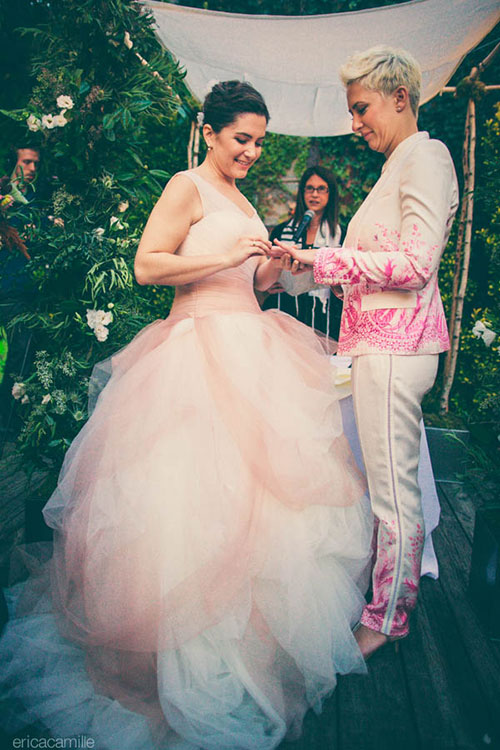 Image Source: Erica Mille Productions
This rock star bride shook up her white tuxedo with unexpected splashes of hot pink! (Her honey compliments her perfectly in a swoon-worthy pink dress.)
3. Rockabilly Red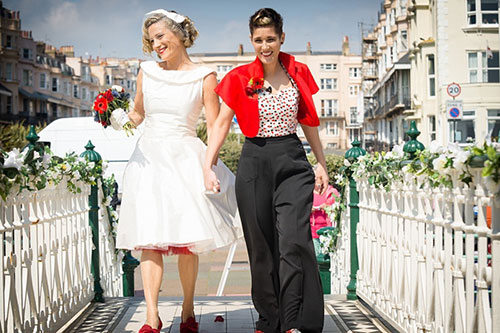 Image Source: Love My Dress
This bride is the stylish bullfighter bride of our dreams with her high-waisted trousers and darling bolero jacket. Ole!
4. They Both Wear the Pants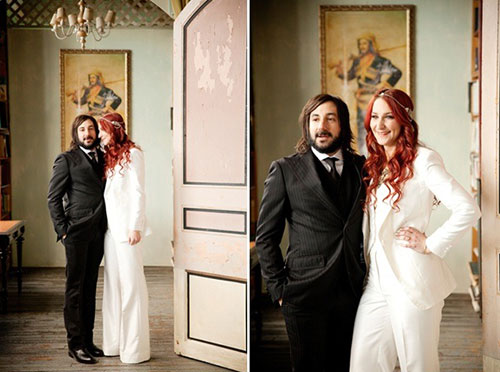 Image Source: Bridal Musings
We're loving the wide legs on this all-white bridal suit.
5. Menswear Muse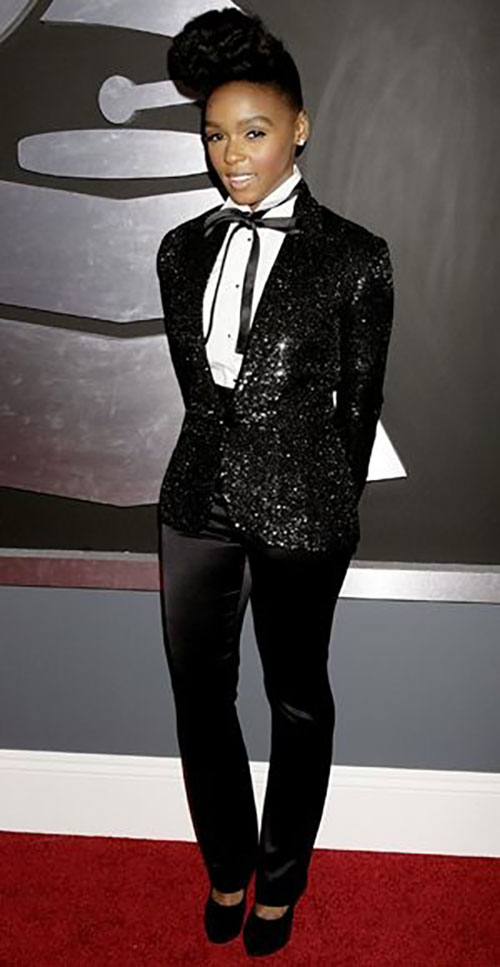 Image Source: In Style
She may not be a bride, but Janelle Monáe is the reigning queen of menswear. (Annie Hall, who?) This Grammy night sequined jacket is just one of her many looks that can be replicated on the altar.
6. Khaki and Curls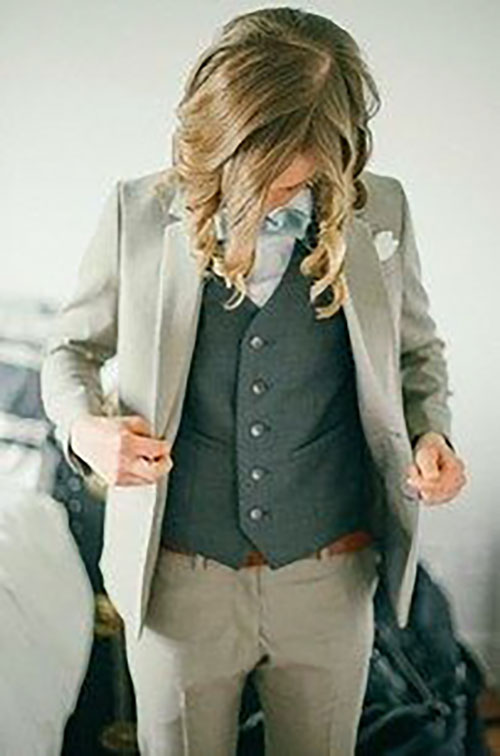 Image Source: H and H Weddings
Does anything compliment a tweed vest more than a bow-tie and a head full of curls?
7. Captivating Contrast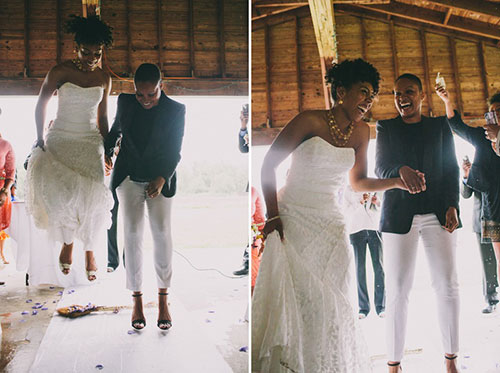 Image Source: Corey Torpie Weddings
This bride's black shoes and black tuxedo jacket add some much needed contrast to this couple's bridal ensemble.
8. Perfectly Pink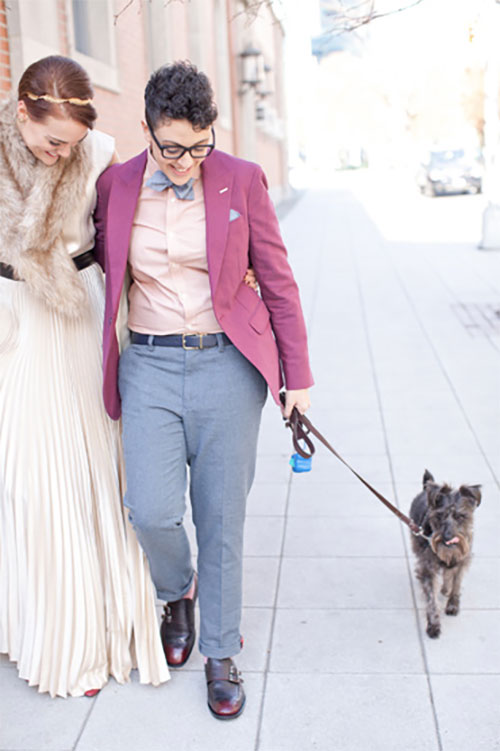 Image Source: Kelly Kollar
This colorful ensemble is refreshingly different from all those white tuxedos. This couple also illustrates the fact that dogs improve every wedding photo by 100%.
9. Fashion Flashback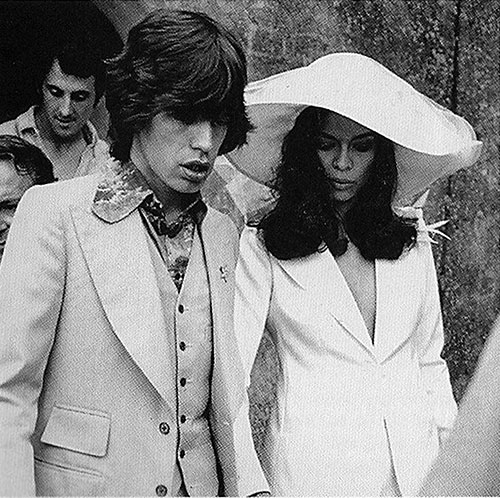 Image Source: Quite Continental
After seeing all of these wicked wedding suits, we have to pay homage to the godmother of the white suit, Bianca Jagger. Here she is on her wedding day, in a white tuxedo jacket... and with nothing on underneath.
Looking at these lovely ladies, it's clear to see that even if you're not the dress-wearing type, you can still be fashion forward on your wedding day!