5 Iconic Album Covers for Your Bridal Party to Recreate That Aren't Abbey Road
Posing for wedding photos can be a long and (sometimes) painful process. So much so, that at the end of the photo shoot, the wedding party is encouraged to get a little silly with the whole thing.
Some people like to pretend that they're on the cover of Abbey Road: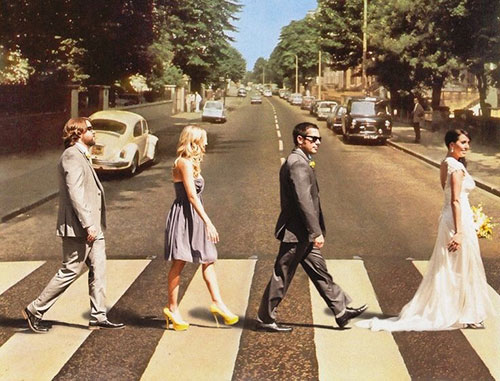 Actually, a LOT of people like to recreate the Abbey Road album cover: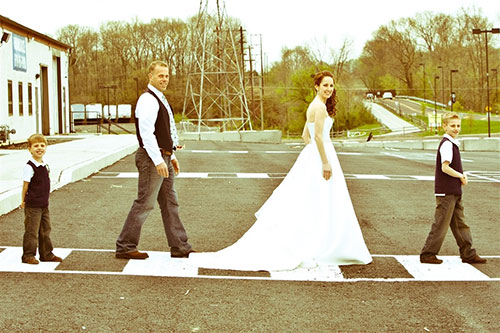 This groom even took his shoes off to add to the authenticity of the whole thing: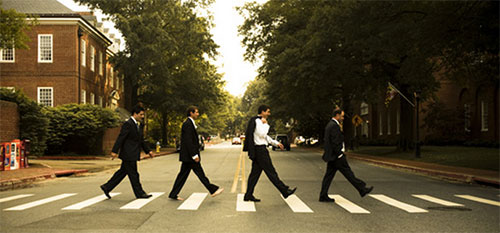 This couple still wanted to attempt the pose, even though they were short two members: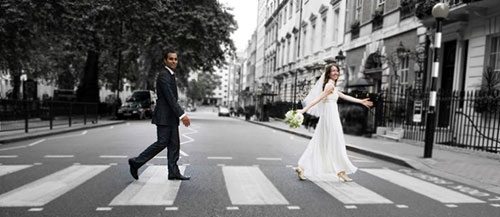 This look is probably popular because it's fairly easy to recreate... all you need is a crosswalk in an empty street.
If you're hoping to have unique wedding photos, however, you're going to have to find another album cover to recreate... no matter how much you love "Maxwell's Silver Hammer."
We've found 5 iconic album covers that no wedding party has even tried to recreate... yet:
1. Wish You Were Here... Pink Floyd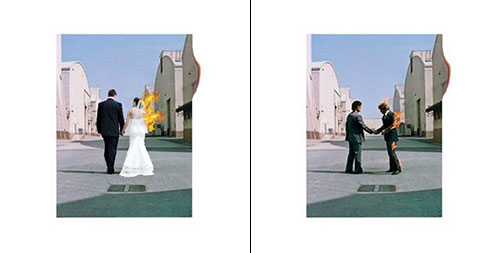 2. Parallel Lines... Blondie
3. Queen II... Queen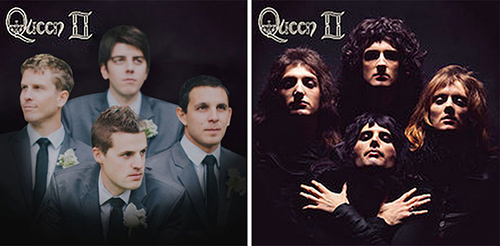 4. Nevermind... Nirvana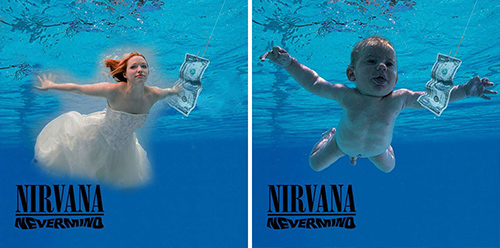 5. Kiss... Kiss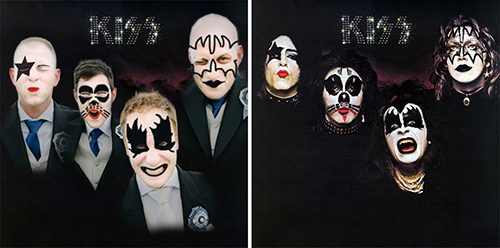 Just step outside of the rock n' roll box and you can be the coolest bridal party in history!
Photo Attributions:
All Original Album Covers: Shortlist