Congratulations! Your beloved finally popped the question. But before you start your frenzied wedding planning, you're going to need to find yourself a T-shirt.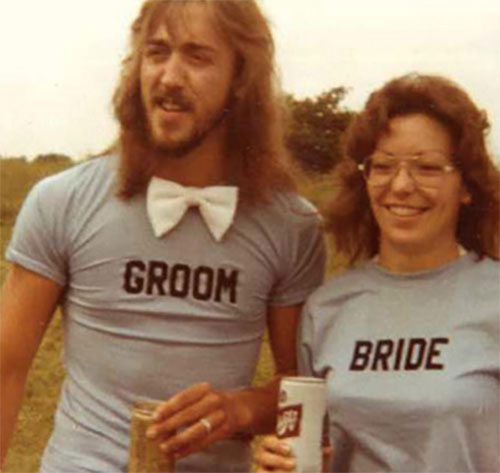 Apparently, engagement tees are the next useless thing you didn't know you needed. From now on, whether you're at the gym or at the bar, you're going to have to wear a shirt that advertises to the world that you're off the market. Apparently that new ring isn't doing the job properly.
Unfortunately, most of the tees are kinda lame. Check out these popular designs:
1. Wedding Work Out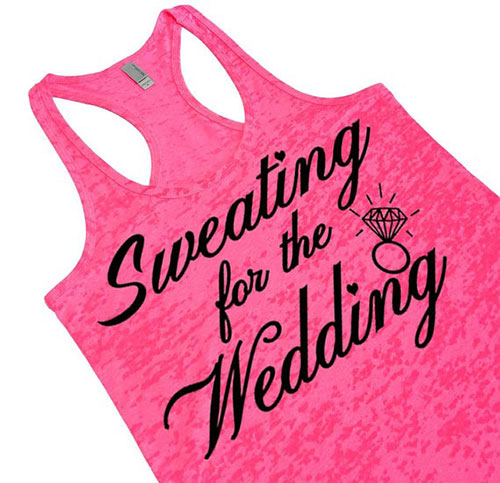 From now until you tie the knot, you'd better be wearing this shirt to the gym. Now when those body builders leer at you when you're on the elliptical, they'll know you're officially off limits! Thanks, T-shirt!
2. Keep Calm and Carry On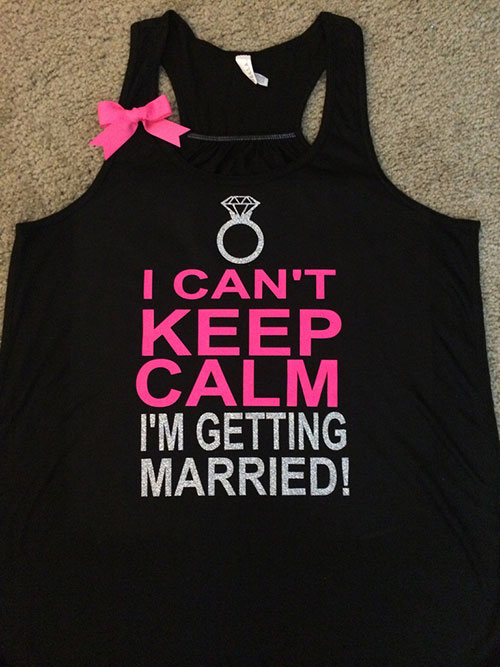 HOW MANY PEOPLE ARE TELLING YOU TO CALM DOWN ON A DAILY BASIS?
3. You Got One!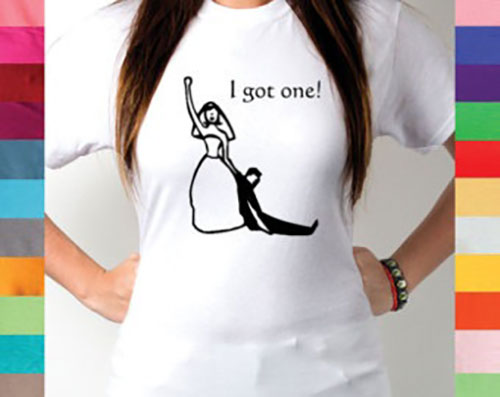 Uh, congratulations on clubbing a man into submission?
4. Trophy Wife Training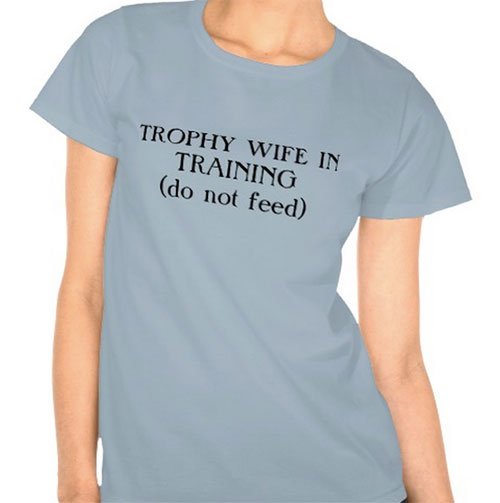 Don't feed the fiancé, otherwise she might have enough energy to realize she's making a huge mistake.
5. Cupcake Cutie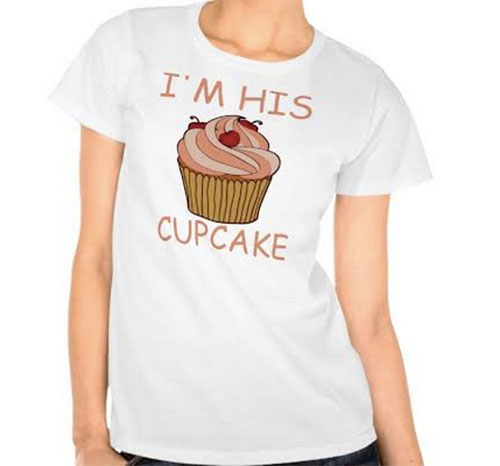 Cupcakes are sweet and delicious... and after they're eaten, they're forgotten about. You don't want to be anybody's cupcake.
If you're still in the market for a T-shirt to wear to your future wedding planning activities, we've found a few designs that don't set women back a few decades:
1. Cake Training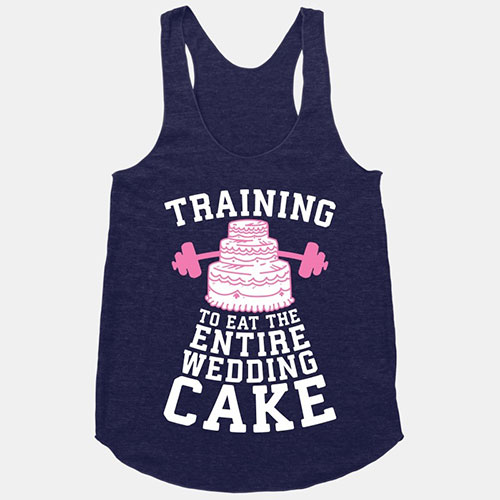 Why don't you enjoy your wedding planning process and eat cake when you want to?
2. Engage!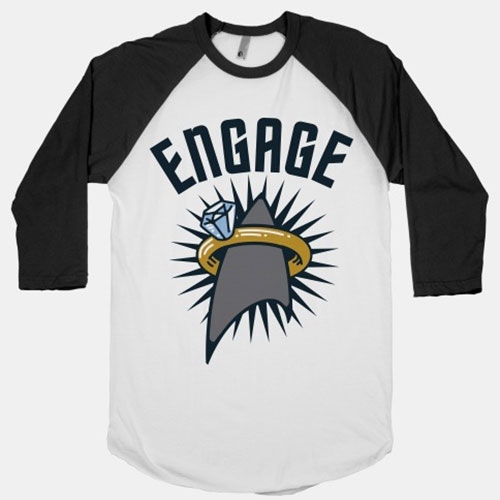 You don't have to be a Trekkie to appreciate this stellar tee.
3. For Ever After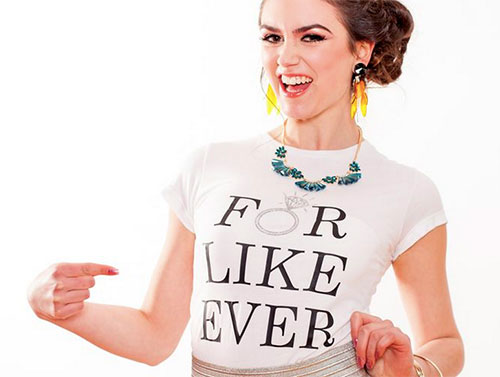 This shirt is so cute, you can actually wear it after your wedding and still be totally fashionable.
4. Bring on the Booze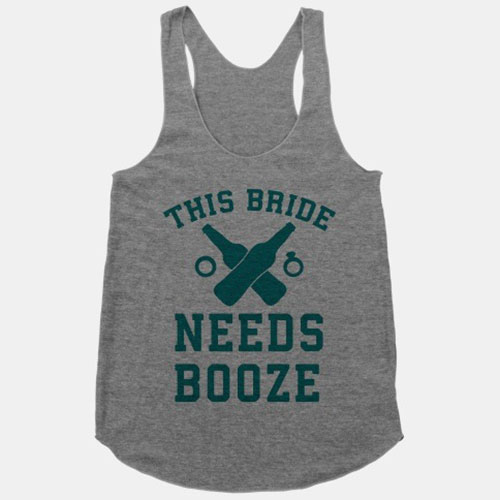 Whether you're at your bachelorette party, or you're just stressed out from figuring out seating arrangements, this shirt is guaranteed to get you free drinks. That's what matters, right?
5. Feyoncé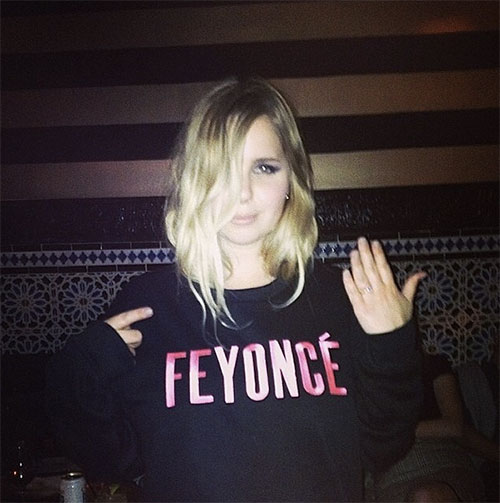 Beyoncé WISHES she had a shirt this cool when she was first engaged to Jay-Z. (Maybe that's why she's suing everyone on Etsy who's selling one?)
If you're tempted to buy yourself a wedding T-Shirt, please make sure you choose one that is fun, clever, and powerful... just like you!
Photo Attributions: