Black Raven Pirate Ship: St. Augustine, FL
Ahoy, matey! Have you found the swashbuckling captain to your pirate wench? The Will Turner to your Elizabeth Swan? Love the high seas? Well, your pirate fantasy can become a romantic reality when you tie the knot on the Black Raven Pirate Ship in St. Augustine, Florida.
This majestic red and black ship is the perfect location for an ocean view wedding with some buccaneer flair. Lace up your corset and strap on that eye patch (eh, maybe pass on the eye patch, you want to be able to look your partner in both eyes right?) and come aboard the Black Raven.
Travel across the waters of Matanzas Bay with the warm Florida air flowing through the sails as you profess your love on the tranquil sea. This ship wedding can be as outlandishly pirate themed as you'd like, with the ceremony itself officiated by pirate Oly Mackerel (if that's not a perfect pirate's name, I don't know what is). Have your loved ones don their frilliest blouses and most dashing doublets and come celebrate!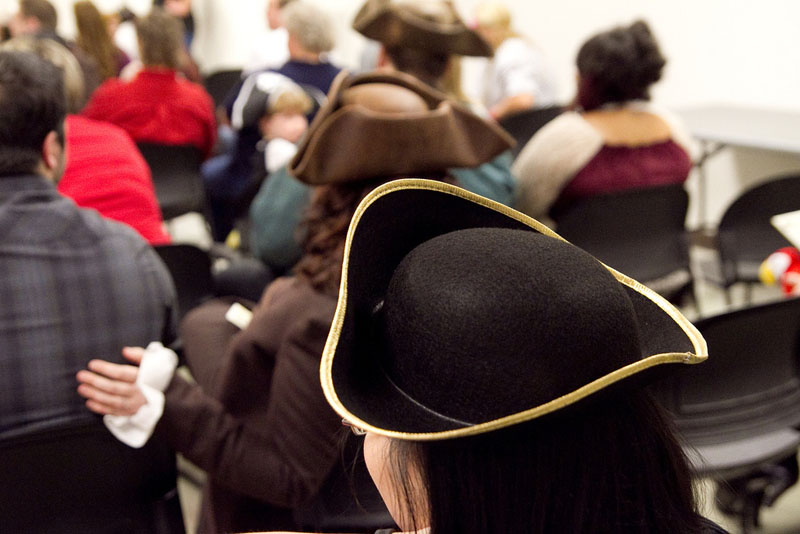 Walk from bow to stern down the aisle to a classic sea shanty, or the mandolin playing softly in the background. Your guests can shield themselves from the sun with lacy parasols and large pirate hats. They'll hold onto their treasure map invitations and give a big cheer to the happy couple with a bottle of rum! And after the ceremony, everyone can dance the night away on the ship and feel like they're sailing the seven seas. Even landlubbers will be three sheets to the wind on this crazy adventurous night!
For anyone who wants a little fantasy and imagination on their special night, the Black Raven's Port Royal wedding will be a memorable time. Allow the Captain to salute you as you walk the plank to wedded bliss.