The only reason she's happy is that she's the first one to get in there.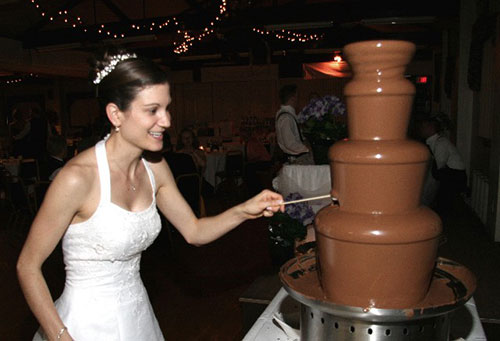 Image Source: yourchocolatefantasy.com
Chocolate fountains seem like a great idea in theory. So whimsical! A fountain of chocolate! What fun! There's just one teeny problem: the actual chocolate fountain NEVER EVER lives up to the vision you have in your head.
See, in reality, what you get is a whole lot of inevitably double-dipped chocolate being recycled to the ambient hum of a motor. So unless the idea of sharing a distant relative's saliva via goopy chocolate-covered cheese fills you with joy, think twice.
Consider the fact that instilling confidence in your guests requires having someone on 24/7 chocolate fountain security duty, since without it, your fountain is destined for a million double dips. There are always guests who will play vigilante watchmen when they're in the vicinity, but scolding someone post-dip means nothing. It's too late! Once the dip has been doubled, there is nothing you can to do to fix it, and those germs will be cycled through that fountain until it's taken down.
Ew.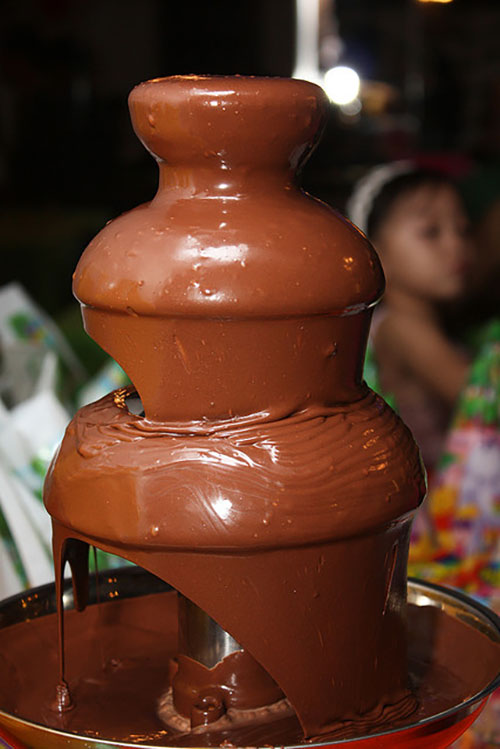 Image Source: dbgg1979 on Flickr
Plus, you know who else will love that chocolate fountain? Children. Kids will be endlessly fascinated and enthralled—so much so that soon enough, they'll decide strawberries and cheese on sticks just aren't enough for something so glorious. First it'll be a finger that dips into the lukewarm trickle. And then a tongue. And then maybe even a toe.
And just like that, the fountain belongs to him now.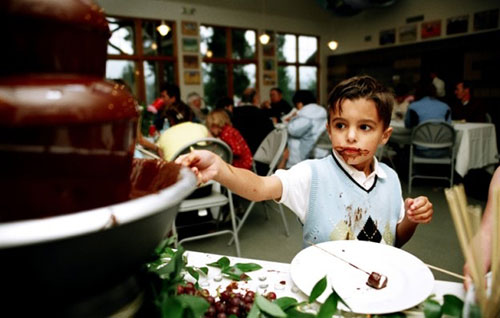 Image Source: breckweddings.com
Instead of going with the chocolate fountain, why not go with pre-chocolated morsels? It's fairly easy to get fancy dipped strawberries these days, but take a leap and go for some more unexpected bites. If you're up for a little DIY, you can even pre-dip whatever you want yourself (or put your Maid of Honor/Best Man on it).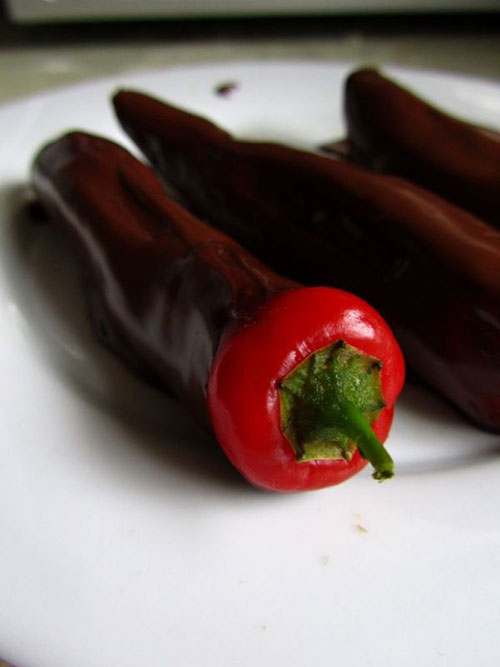 Image Source: neatorama.com
Sweet peppers provide both crunch and spice to go with the smooth, melt-in-your-mouth chocolate dip.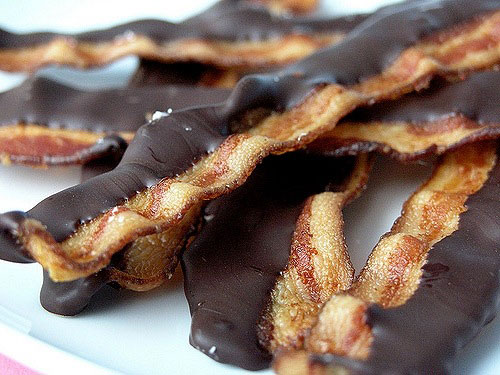 Image Source: cdn.gunaxin.com
Bacon might seem a little weird, but there's no better way to mix sweet and salty.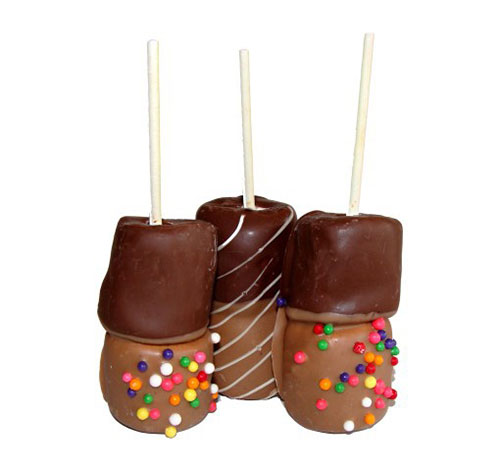 Image Source: lanasdesserts.com
Chocolate-dipped marshmallows look adorable (and taste amazing).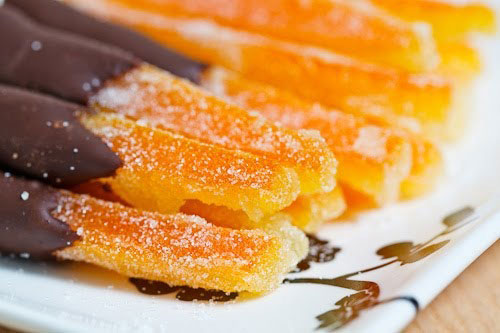 Image Source: 4.bp.blogspot.com
Sugared orange peels dipped in dark chocolate are an easy and colorful way to class things up.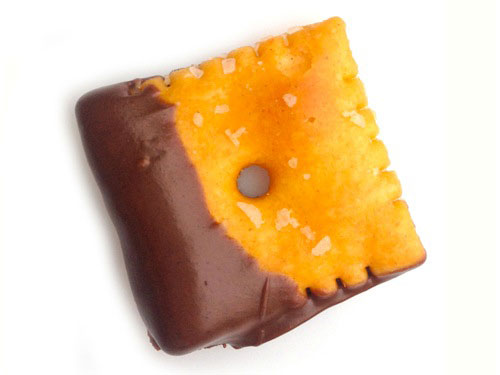 Image Source: goodhousekeeping.com
And no one expects the chocolate-covered Cheez-It!
These are just a few of the possibilities. But the most important thing is that you remove the "Ugh" factor…which, sadly, will always be there with a chocolate fountain.