With the fairy tale weddings seen in Disney movies, its no surprise that brides are clamoring for the chance to have the same experiences on their special day.
Designer Alfred Angelo (in collaboration with Mr. Mouse) recently unveiled his 2015 Disney Fairy Tale Wedding Dress Collection, a line inspired by everyone's favorite Disney princesses.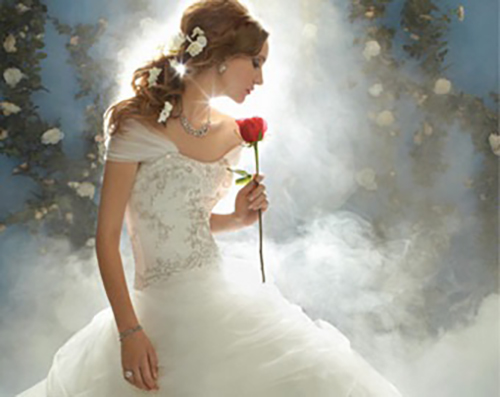 While we love the idea that a Jasmine-inspired, harem-chic bridal look is readily available, we couldn't help but think about other great movie and TV wedding gowns that we'd rather copy.
Here are 11 of our favorite wedding dresses that weren't worn by Disney princesses:
1. Serena van der Woodsen, Gossip Girl: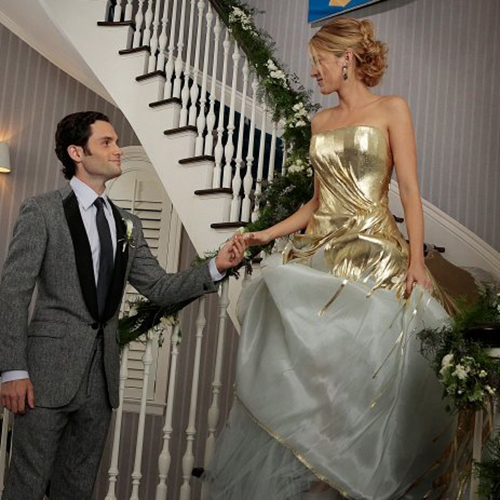 Always fashion-forward, Serena totally pulls off the metallic bridal look, and looks like she'd be right at home on our list.
2. Katniss Everdeen, The Hunger Games: Catching Fire: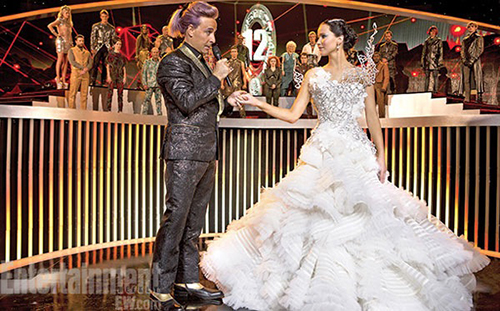 That dress is on fire, and for once, not literally!
3. Emily, Corpse Bride: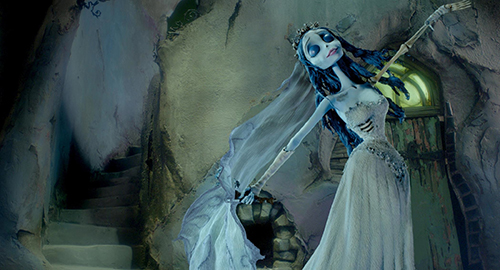 You've been on that wedding crash diet for months now, you might as well get a wedding dress that shows off those ribs.
4. Sophie, Mamma Mia: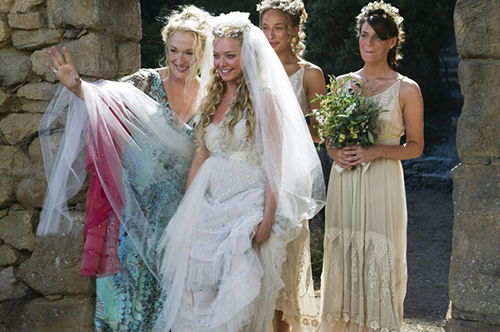 If only more wedding dress designers were able to craft the perfect gown for the girl who's using her wedding as a ploy to find out who her real father is.
5. Leslie Knope, Parks and Recreation: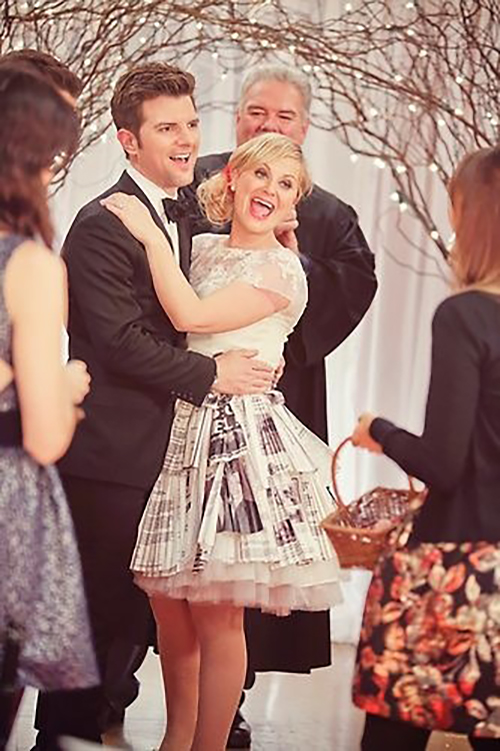 For the DIY bride who has a binder full of wedding vows.
6. Margaery Tyrell, Game of Thrones: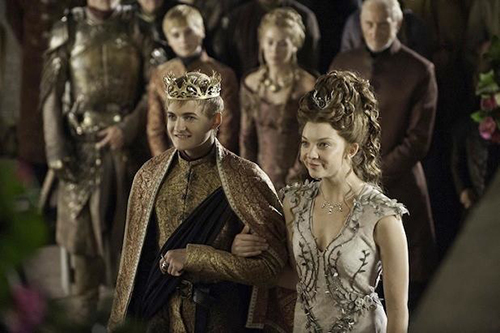 Sure, she married a psychopath, but girl looked good... and there's just nothing like it at David's Bridal.
7. Lisa McDowell, Coming to America: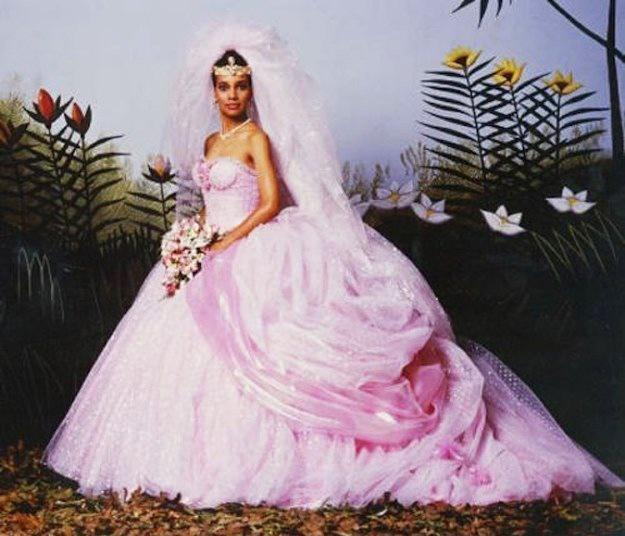 The fact that all wedding designers aren't getting inspiration from this pink tulle confection is an affront to brides-to-be all over America.
8. Sarah, Labyrinth: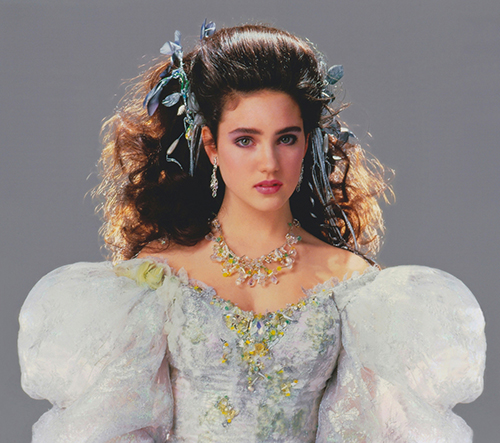 Even though Sarah didn't actually want to marry the Goblin King, this dress is proof that even labyrinth dwellers know about style.
9. Arwen, Lord of the Rings: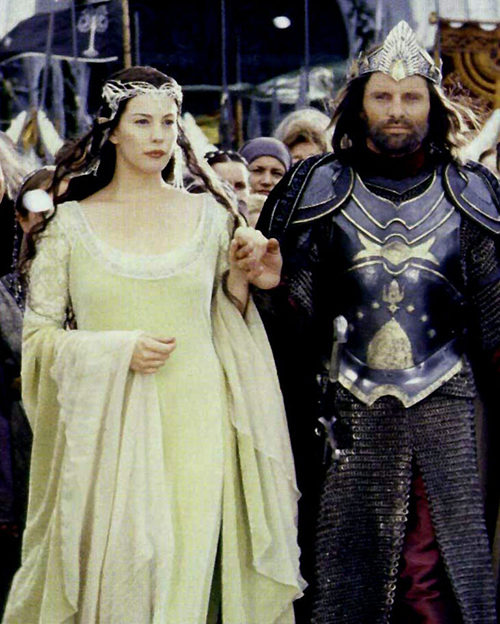 Only an elf princess would have the guts to wear a lime green wedding dress.
10. Marianne Dashwood, Sense and Sensibility: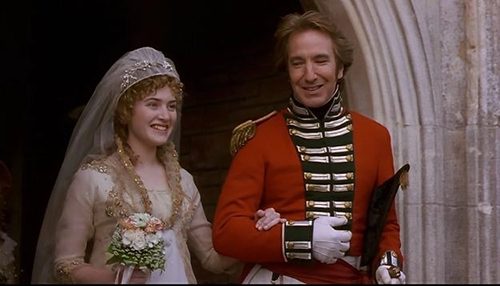 They just don't make empire waists like they used to.
11. Padmé Amidala, Star Wars: Episode II Attack of the Clones: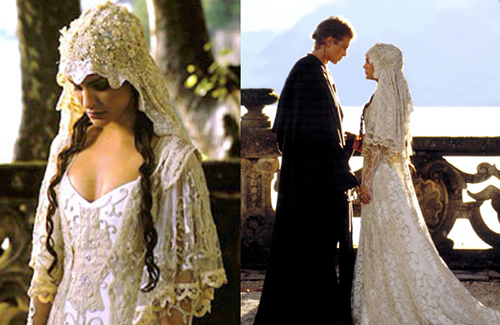 For ladies who are all about that lace, and are sick of Princess Leia's classic white dress, this Star Wars gown is a must.
When bridal magazines are filled with dresses that all look the same, it's nice to know that there are hundreds of stunning on-screen brides that you can steal inspiration from to create your own fantastical wedding look.
Photo Attributions: