Shady Dell is a trailer park located in the old mining town of Bisbee, Arizona.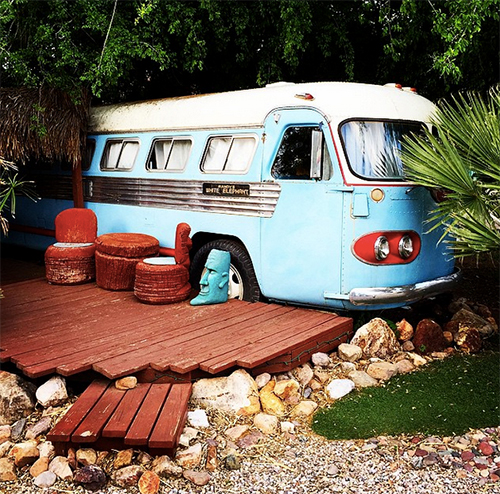 OK, maybe "trailer park" is a bit of an understatement. Shady Dell is a hip celebration of the old Route 66—a kitschy-cool hotel made up of antique aluminum trailers.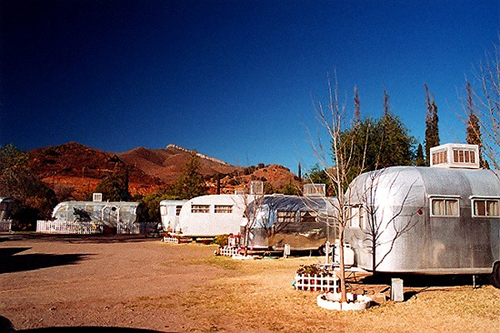 If you're the kind of couple that goes gaga over antique shops and Mad Men binges, it's also a picture perfect place to tie the knot.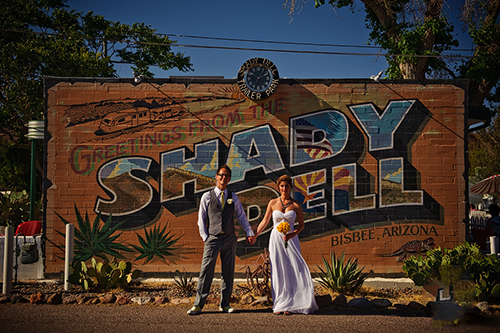 The shiny curves of the aluminum trailer can be an incredible backdrop for an outrageously fun engagement shoot like the one these two women did:
Your wedding ceremony will be as relaxed and carefree as the first day of a summer road-trip: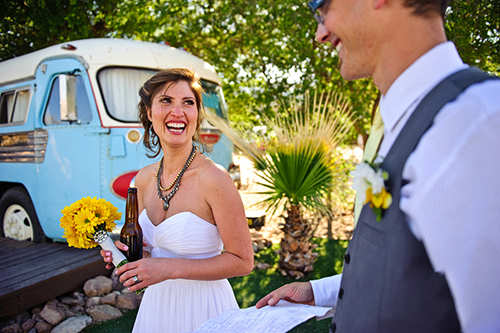 Inside, the trailers are filled with mid-century details. Curl up with a vintage Life magazine, or smooch on a leopard-print love seat while Glenn Miller plays on the turntable.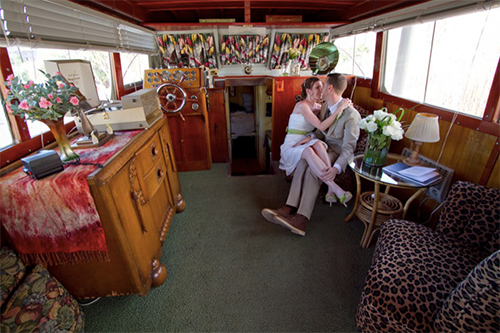 Imagine spending your wedding night in one of their "intimate" bedrooms: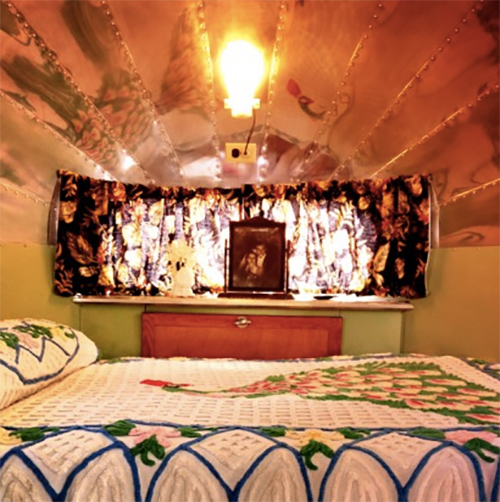 Outside, friends and family have plenty of space to picnic under the sun or the stars: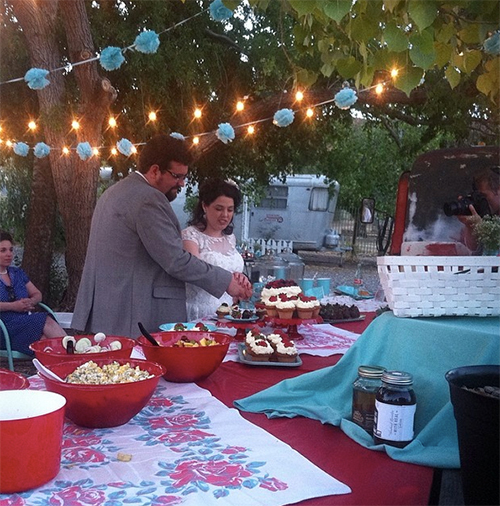 Too bad Dots, the lovingly restored diner on the property is no longer serving up milkshakes and burgers: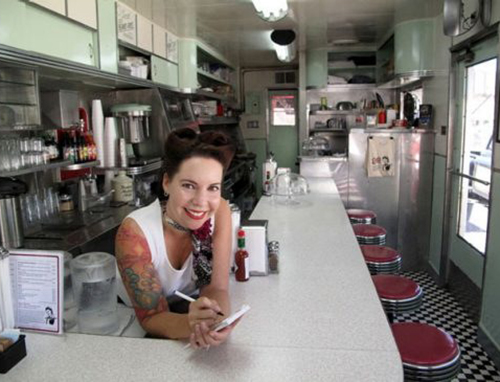 But if you're a couple wanting to embrace the trailer park life, you'll be in for an unforgettable wedding full of kitschy cool.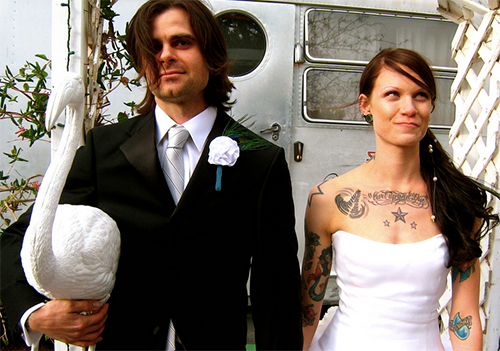 Photo Attributions:
Thank You for Being Sophisticated