Your Love is Blinding, So Make Sure Your Bridal Party Has DIY Shades
Having an outdoor ceremony this summer and need a pair of sunglasses that have some bridal va-va-voom? Channel your inner middle-schooler and DIY your own sensational shades with beads and crystals!
Here's how we did it:
What You'll Need:
● Sunglasses
● Glue (We recommend E6000)
● Plastic Letter Beads
● Cabochons
● Crystals
● Pearl Tape
Note: When choosing your sunglasses, pick out a pair with a wide frame, so there's space to bedazzle.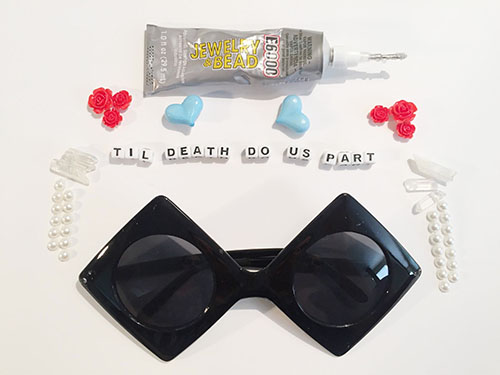 Before you begin, decide what phrase you'd like to have on your glasses. We chose "Til Death Do Us Part." Make sure your phrase actually fits around the frames!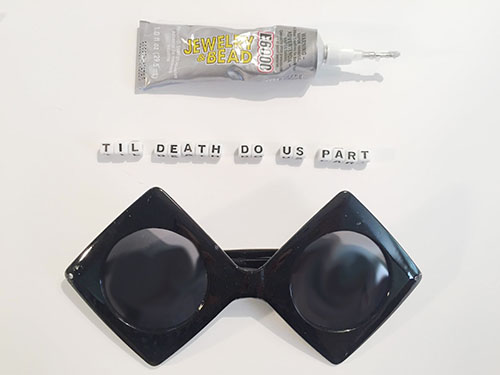 Glue the beads onto your sunglasses. If you use E-6000 glue, you only need a drop and it dries immediately!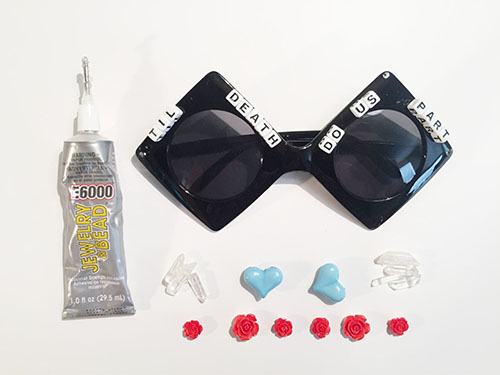 Now, you can add even more pizazz to your glasses by gluing cabochons into the blank spaces. We chose hearts and roses that we found in the scrapbook section of the craft store.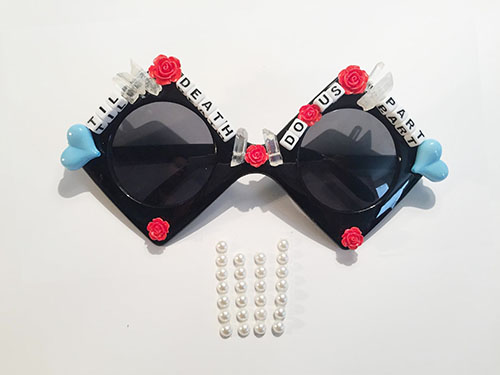 We finished the look off with a few strands of pearl tape. The pearls are self-adhesive and perfectly spaced, so it saves you time and aggravation.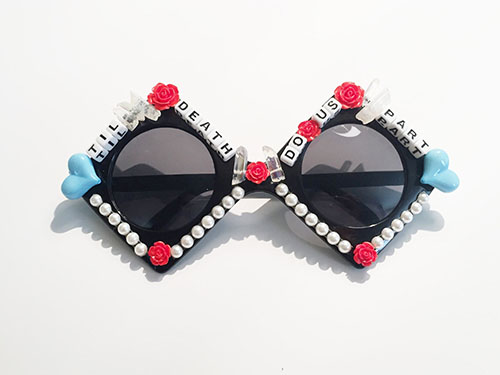 Voila! You've got a bitchin' pair of bridal frames. Make a bunch and give them out as bridesmaids' gifts. Each pair can be unique—just like them!