Most of the time weddings can be pretty boring for a kid. (You have to sit still and be quiet for so long... it's the WORST.)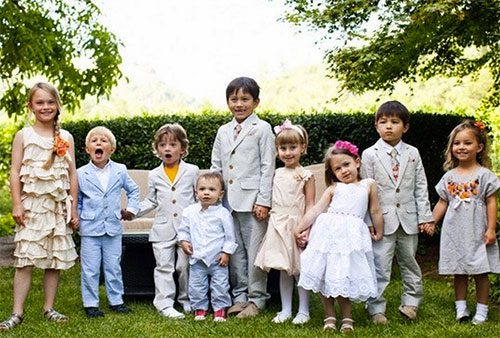 Here are 9 ways to help keep your younger guests busy so they enjoy your special day just as much as you will!
1. Decorate Your Own Cupcakes!
Set up a cupcake decorating station. Lay out toppings like sprinkles and chocolate chips and let those kids go crazy on some unsuspecting cupcakes. It's just like the topping bar at the frozen yogurt place... only now there's NOTHING healthy about it. Hooray!
2. Coloring Books: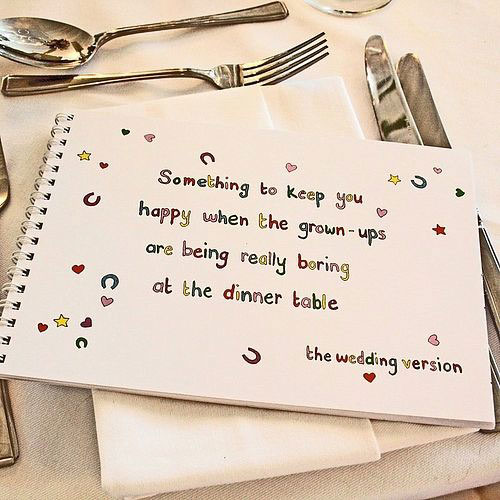 Give the kids coloring books for them to work on while the parents enjoy the party. While you're at it, let your great aunt have one too. She looks miserable.
3. No Adults Allowed!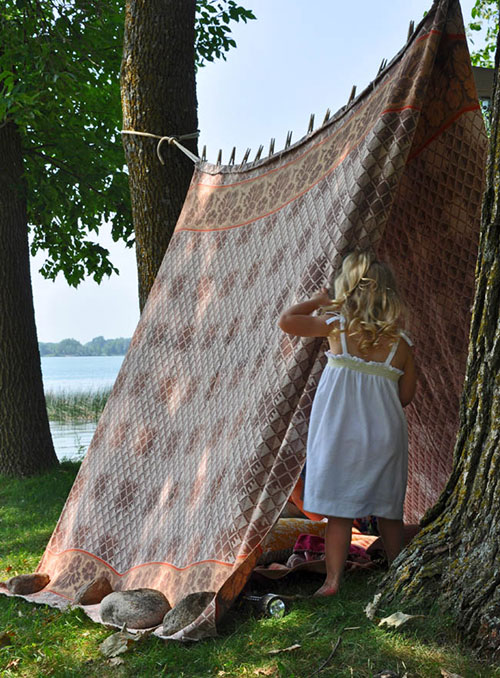 Set up a tent for the kids to play in. They'll be entertained for HOURS... and it's just a fort made out of bed sheets! What could be easier?
4. I Spy with My Little Eye: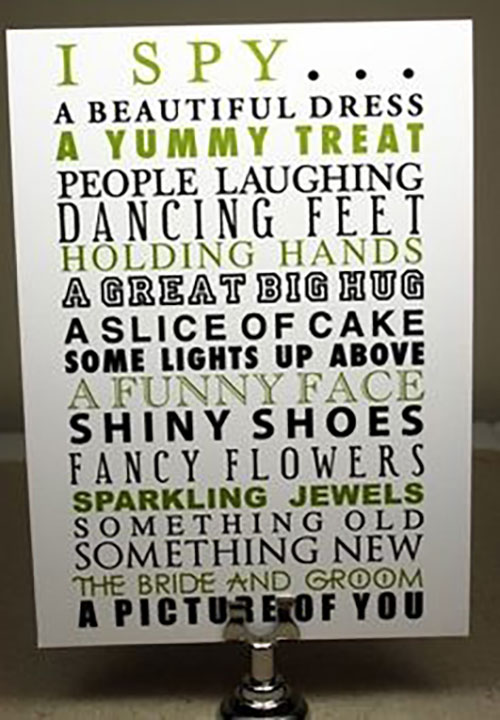 Send those sticky handed kids out on a scavenger hunt. Provide a list of things for them to find and let them snap a picture of it with a disposable camera. Little kids love cameras. (NOTE: Sometimes couples hand out these scavenger hunts to adults. If this happens to you, hit the open bar and leave early.)
5. Coloring Tablecloths: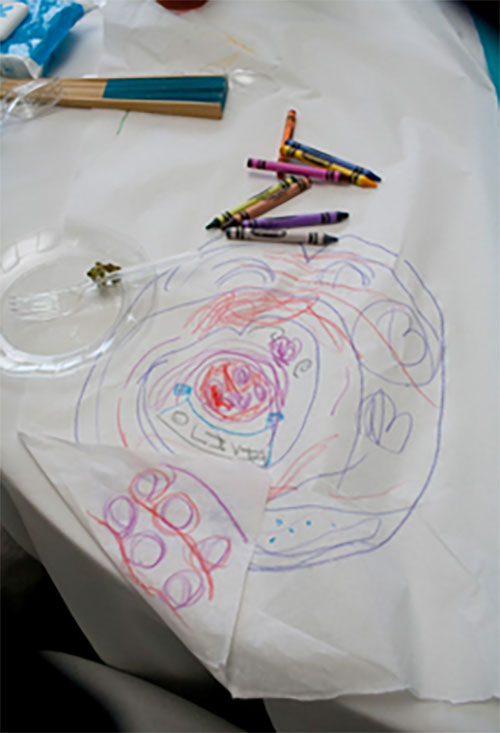 Steal a trick from your favorite restaurant and have a kid's table with a tablecloth they can actually draw on.
6. Bubbles!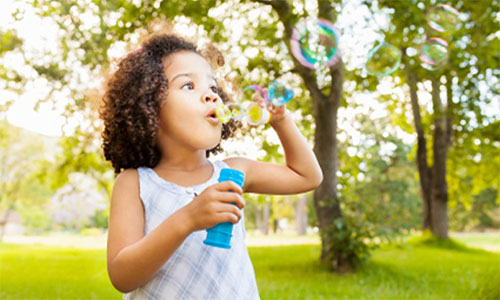 What kid doesn't like bubbles? They're made out of pure magic!
7. Kid's Photo Booth: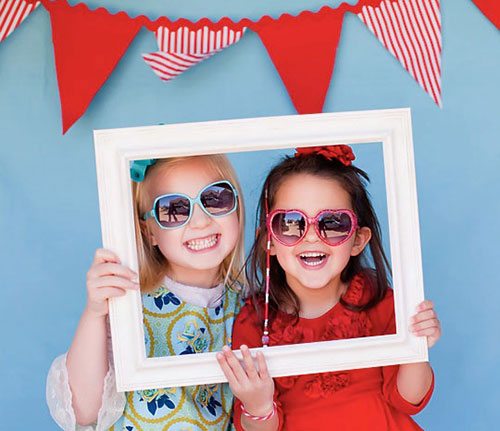 Set up a kid's photo booth where they can go and take some goofy pictures... (without hogging the adult photo booth where the grown ups are waiting to take their own goofy snaps.)
8. Goodie Bags: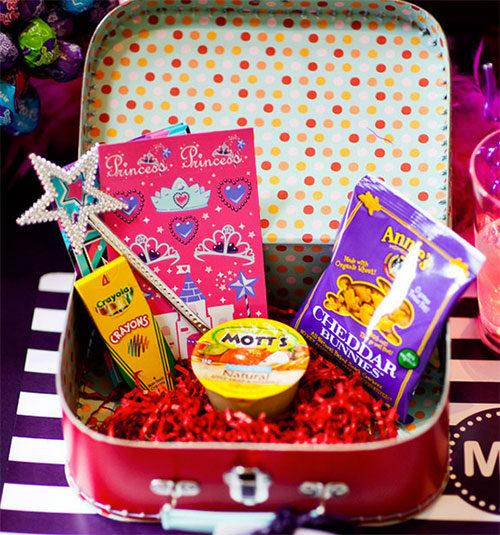 Arrange goodie bags with fun items for the kids to play with. .. And don't forget the snacks! No one likes a hangry toddler.
9. Carnival Games: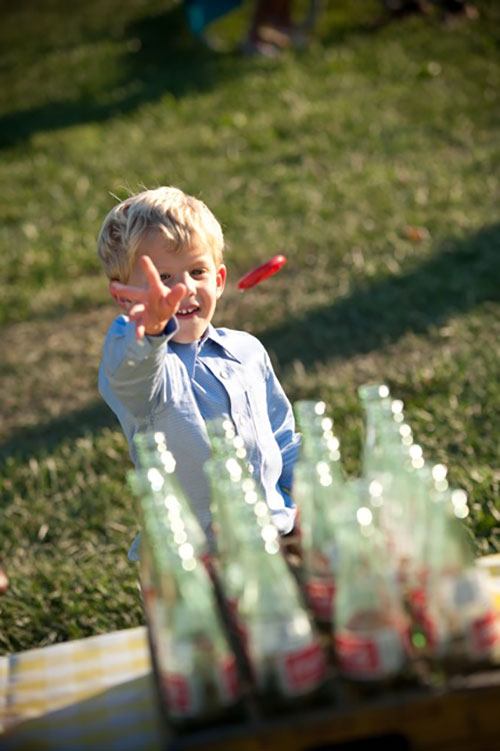 Have some fun kiddy carnival games that they can play while the adults enjoy the party. (Please refrain from giving out free goldfish, however.)
If you decide to implement any of these diversions for your youngest guests, your wedding will almost be as fun as a trip to the playground.
Photo Attributions: