Are you getting married during the most wonderful time of the year?
Then read our list (and check it twice) of ten tips for planning a perfect holiday wedding.
1. Forget your winter whites, because Christmas bridal wear is all about the RED.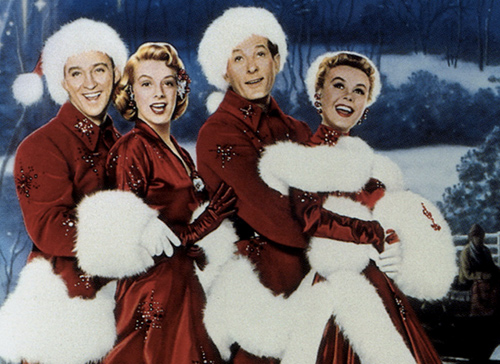 Bonus points if you have a double wedding and can sing "White Christmas" in four-part harmony.
Image source: eonline
2. Speaking of Christmas colors, is there any other time of year so perfectly made for red velvet wedding cake?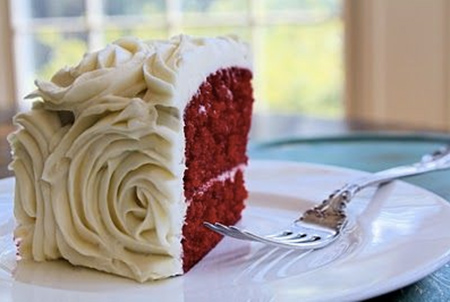 It looks so good, you'll have a hard time finding an uneaten piece to freeze for next year.
Image source: caseycooks.com
3. Why not hang mistletoe all around the reception hall, and kiss whenever you find yourselves underneath its festive branches?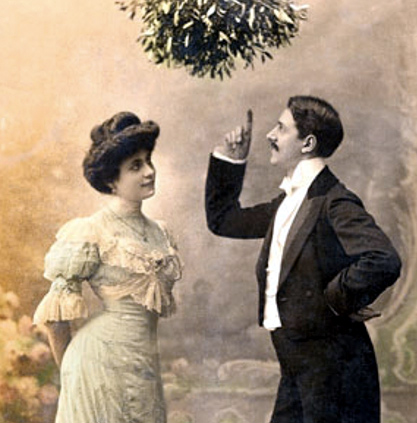 "Have you, uh…seen this…flower thing?"
Image source: francedc.org
4. Forget a signature cocktail, your wedding is going to be all about the hot chocolate.
Why yes, that IS a subtly placed marshmallow heart. It's a symbol of our love.
Image source: bakerbettie.com
5. Instead of a DJ, book some Victorian carolers or bell ringers! They're tired of just singing at tree lighting ceremonies, so you'll really be doing them a favor.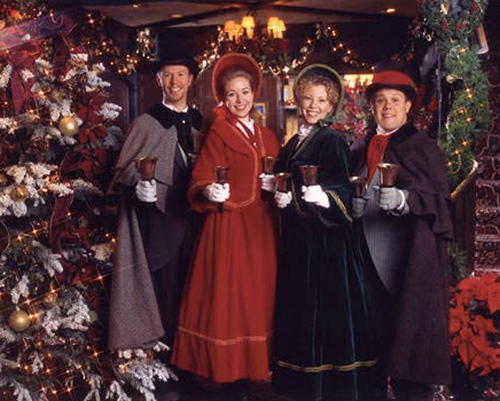 "Just WAIT till you hear our a capella version of "O Little Town of Bethelem." So romantic!"
Image source: christmascaroling.com
6. This is one time when it's totally acceptable for your flower girl to be dressed up as Elsa from Frozen.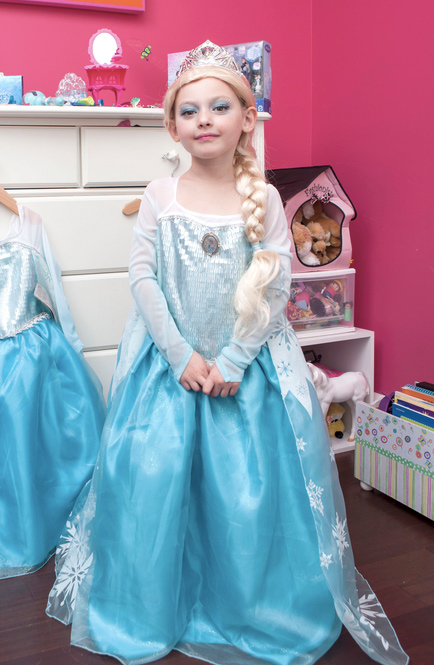 Just as long as she knows that YOU'RE the prettiest princess.
Image source: elsanightgown.com
7. Ask Santa to officiate your wedding. You've both sat on his lap for years, why shouldn't he be present on the most important day of your lives?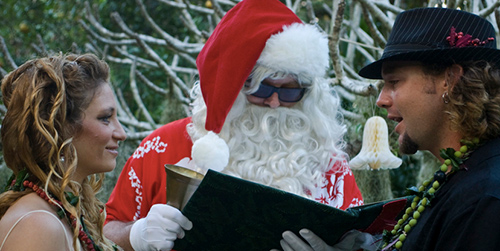 "By the power vested in me by the hearts of children…"
Image source: Phil Worwa
8. If you're on a budget, make a bouquet out of pinecones. Who's going to expect you to have fresh flowers in the winter, anyway?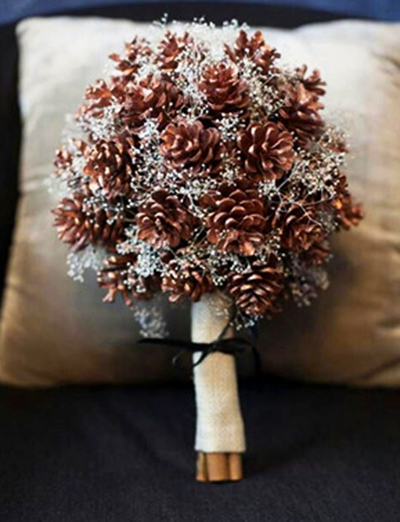 Mmm. Smells like a squirrel was nesting in here.
Image source: elegantweddinginvites.com
9. Candy Canes make adorable (and affordable!) hearts.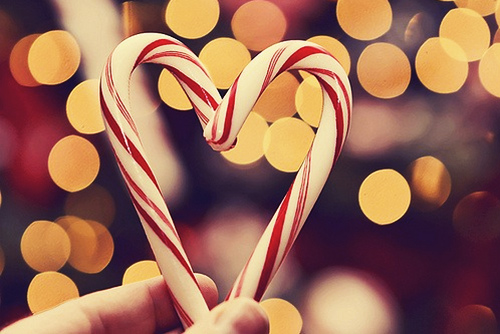 Seriously, you can never have too many.
Image source: lovethisppic.com
10. Make sure your family and friends know that this wedding does NOT get them out of giving you Christmas presents too.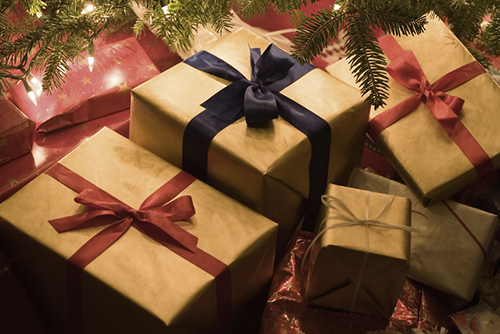 Why haven't they made a registry for Christmas gifts yet?
Image source: inspiringinterns.com