Unless you're sporting Disney princess style gloves, you can't hide your nails on your wedding day.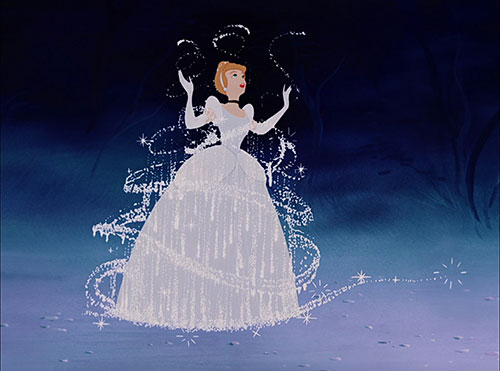 Image Source: disney.wikia.com

People are going to be grabbing your hand endlessly to inspect that ring! Those cuticles better look good.
Here are 11 of the most matrimonial manicures we could find.
1. Bride and Groom!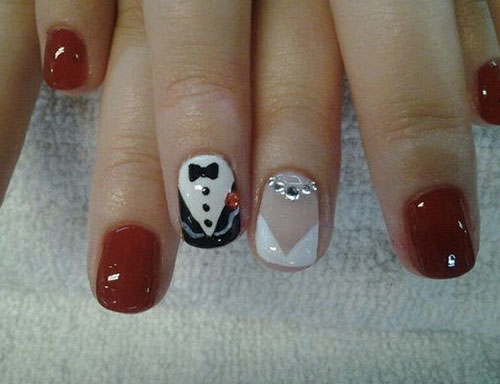 Image Source: designsnext.com
One index finger nail looks like a little tuxedo. The other nail is a bride's décolletage. When they come together, a marriage of cuteness is made.
2. Glam It Up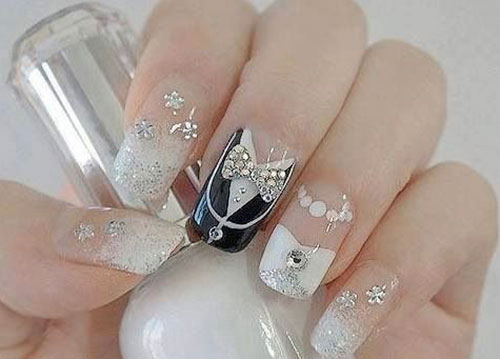 Image Source: nadyana.com
Wanna do the adorable bride and groom thing, but with twice as much PIZAZZ? Check out this blinged-out version of the tux and dress nail design. If only your groom had agreed to wear a rhinestone bow tie like that.
3. Upstage Your Ring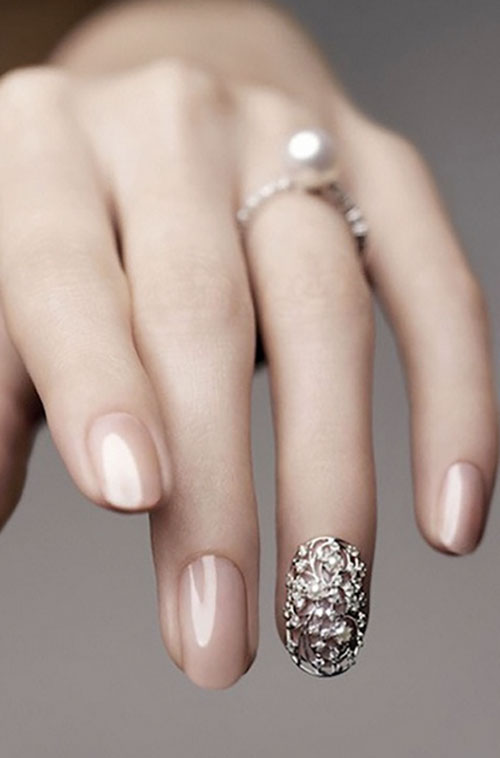 Image Source: dailymakeover.com
This look is all about drawing attention to the ring finger. Every nail is painted a subtle nude, except for that ring digit covered in silver and pearls. That's one heavy finger!
4. White Caviar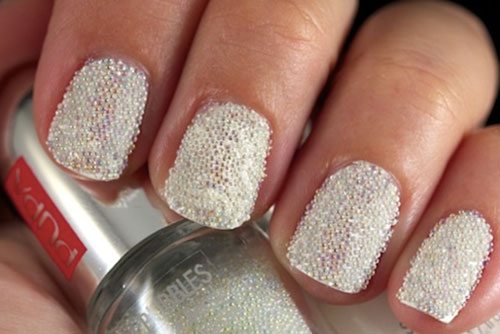 Image Source: zestyfashion.com
Putting "caviar" on your nails is a new trend in the world of nail art. It's accomplished by placing micro-beads onto wet polish. Instead of asking to see the ring, people will be trying to touch your bumps.
5. All About That Lace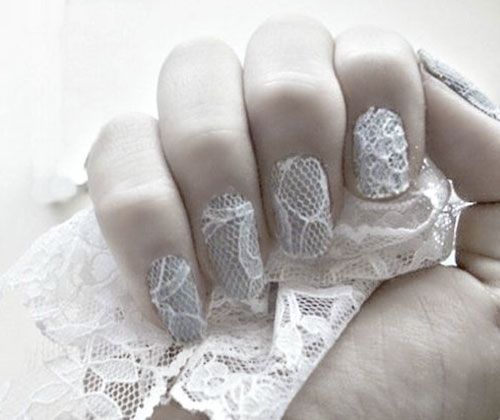 Image Source: buzzfeed.com

Got any leftover lace from your last dress fitting? Don't just shove it in a drawer somewhere—cover your nails with it! (Got any leftover polyester? Don't put it on your nails—light it on fire.)
6. Don't Forget Your Feet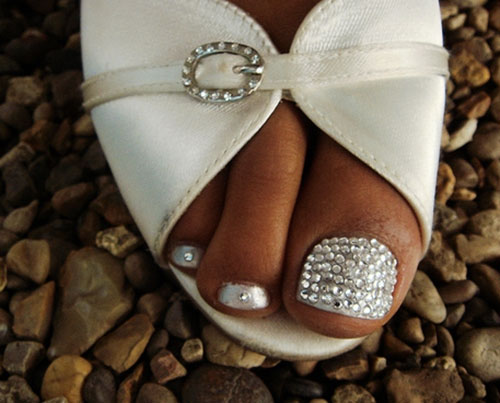 Image Source: indulgy.com
Let's face it, on your wedding day… EVERYTHING should be sparkling. Even them tootsies.
7. Something (Tiffany) Blue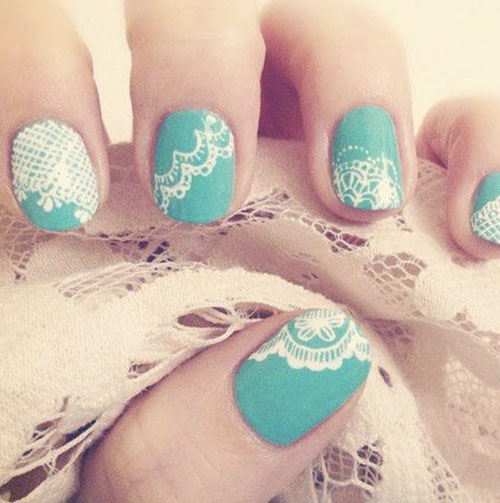 Image Source: handbag.com
Let your groom know that you're still annoyed that your ring didn't come from Tiffany's. It's a subtle dig that will probably go right over his head.
8. Band of Gold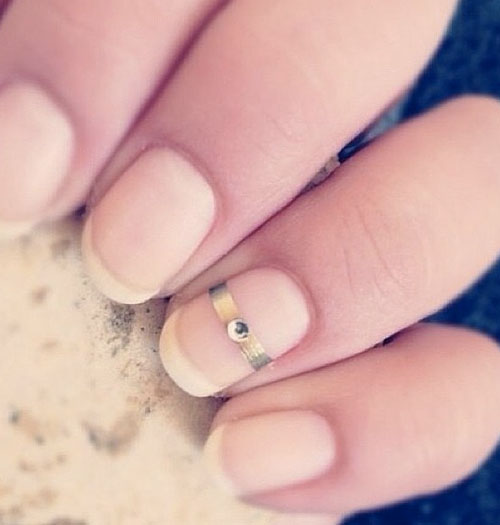 Image Source: popsugar.com
This tasteful manicure helps a forgetful groom to find the correct finger during the exchanging of the rings.
9. Pop of Color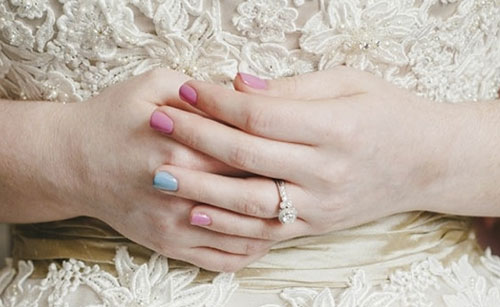 Image Source: buzzfeed.com
Skip the bouquet. You have all the color you need in those nails.
10. Love Me Do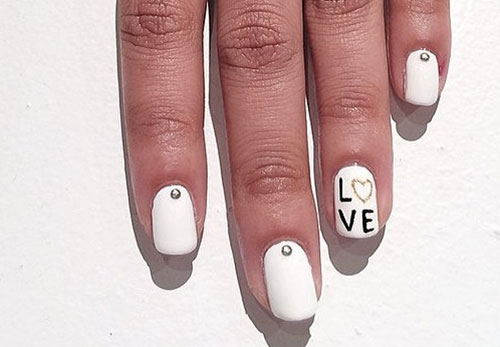 Image Source: popsugar.com
Sometimes, a simple detail is all you need to remember what this whole day is really about.
11. Love is a Rose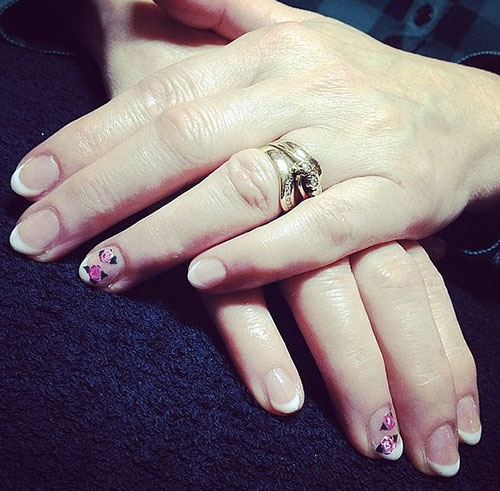 Image Source: popsugar.com
Wear your bouquet on your fingers with this subtle design. Just make sure you have something to throw when the bridesmaids want you to toss that bouquet!
With designs like these, there's no excuse for showing up to your wedding with unvarnished nails. Just ask this lady: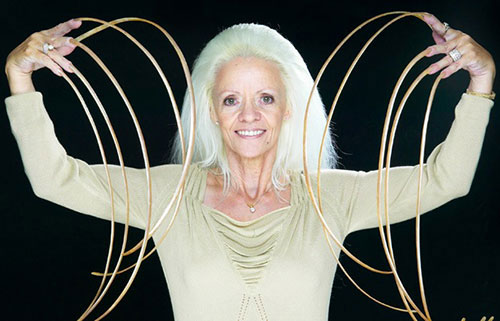 Image Source: vignette4.wikia.nocookie.net