Why do people keep on trying to impress their one true love with grand, VERY PUBLIC, proposals?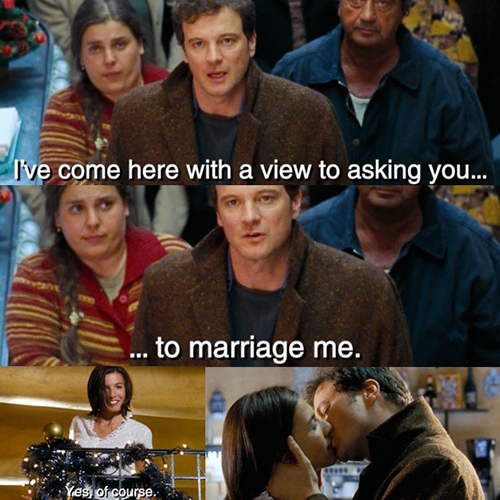 Image Source: Zimbio
Things don't always work out the way they do in the movies. Most people don't want the most intimate, romantic moment of their lives broadcast in front of family, friends, and strangers on the Internet. And occasionally… they're just not that into the person who's proposing to them.
These 5 failed proposals show that sometimes a private, quiet declaration of love is best:
1. Courtside Romance
When the announcer predicts she'll say "no" before you've even popped the question, you know it's a doomed proposal.
2. College Sweethearts
What is it about sporting events that gets men in the mood to propose? Is it the squeaking sneakers? The adrenaline? Or the fact that there's a Kiss Cam that will broadcast your failure to everyone in the stadium?
3. He Who Gets Slapped
We're assuming that this poor guy was already told that a public proposal in a baseball stadium would NOT be appreciated. We think he deserved what he got!
4. Leap Day!
Leap Year was a mediocre rom-com where Amy Adams decides to fly to Ireland to propose to her boyfriend on Leap Day (the only day a woman can propose to a man, apparently.)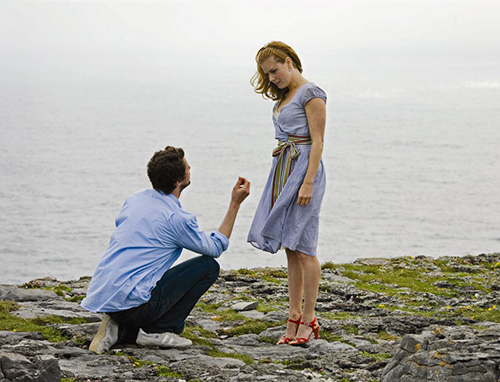 Image Source: 5 Word Movie Reviews
Unfortunately, this woman took inspiration from this movie and asked her boyfriend to marry her after they'd only been dating for 2 weeks.
/p>
5. If Getting Ellen DeGeneres to Help You Propose Isn't Enough…
If only Ellen DeGeneres could be at everyone's proposal… so she can distract everyone from the rejection with gift giveaways and silly dancing.
If you've been thinking about popping the question, please don't do it in public unless you're SURE of the answer. We can guarantee you that the rejection won't be as painless as this: