There's nothing like a celebrity wedding. The 24-hour entertainment news circuit practically shuts down, and for days all you hear are strange words like Lagerfeld and Louboutin. We roll our eyes and mumble, "I'm so over it" ... but deep down, there are certain weddings we would have KILLED to go to.
Here are 5 celebrity weddings we didn't get an invite to:
1. Anna Faris and Chris Pratt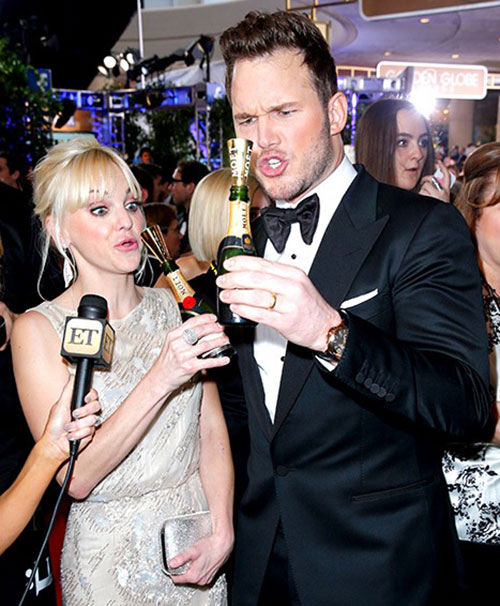 Image Source: US Magazine
It's impossible not to look at the above photo without smiling. That's because it's Andy Dwyer from Parks and Rec and The House Bunny... and they're IN LOVE! The reception was probably hilarious. Maybe they turned the entire thing into something adorable, but absurd—like water gun tag, or a massive game of Twister. (Sigh!) It's just so nice when funny best friends get married.
2. Prince William and Kate Middleton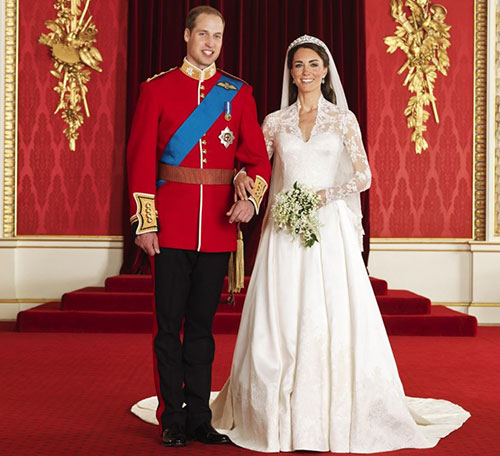 Image Source: UK Daily Mail
Who wouldn't want to go to the Royal Wedding? William and Kate are absurdly good-looking together... kind of like real life versions of Cinderella and Prince Charming: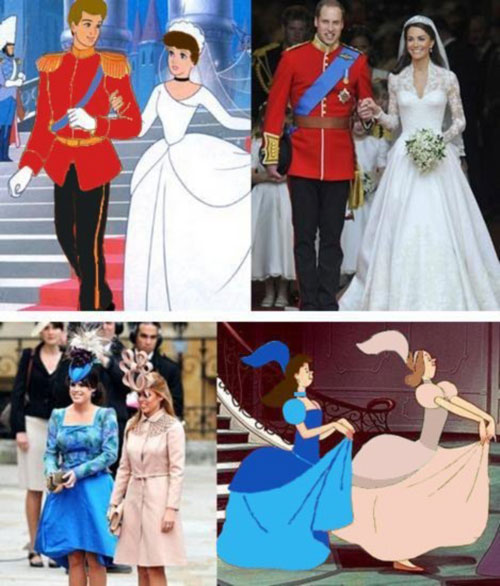 Image Source: The Reacharounds
The actual Queen of England was there. Everyone wore those adorable little hats called fascinators, and hung out with foreign dignitaries and Fergie's weird daughters. (Not the Fergie you're thinking of.) Did we mention that THE QUEEN was there?
3. Brad Pitt and Jennifer Aniston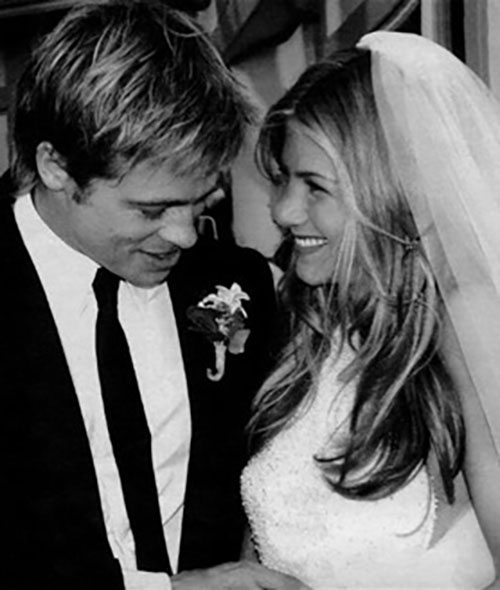 Image Source: Celebrity Guide
We're sorry if we just bummed everyone out, but this would have been THE wedding to go to... even though they're now broken up. Jen was the biggest TV star in the world with Friends (and her own hairstyle) and Brad was arguably at his cutest. At least it was good while it lasted?
4. George Clooney's Fake Wedding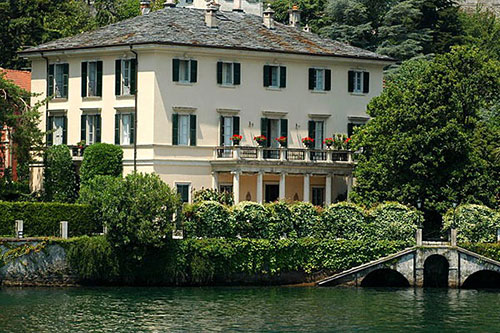 Image Source: BugBog
There was a rumor going around that the Jolie-Pitt wedding was going to happen at George Clooney's Lake Como estate. Notorious prankster Clooney decided to fuel the rumors. He set up tables on the grounds and watched for two weeks as paparazzi and entertainment reporters swarmed his home. It might not have been a real wedding, but we would have KILLED to be in George's mansion, sipping a snifter of brandy, hanging with Clooney and Matt Damon and laughing at the fools outside.
5. George Clooney and Amal Alamuddin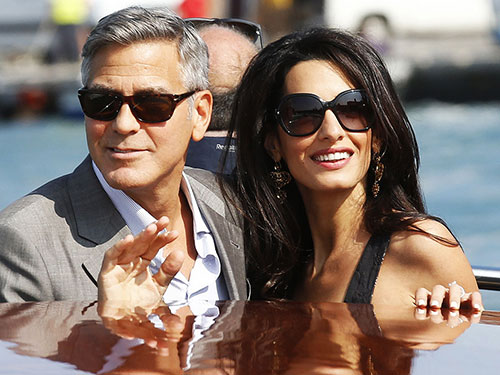 Image Source: Time Magazine
Two words: Amal Alamudin. She's quite possibly the classiest, smartest, coolest humanitarian/social justice champion/trend setter in the entire world. George is lucky to have her. And yes, the wedding would have been cool to go to because of the stars and the glitz and the glam, but honestly, we just want to have Amal's number in our phone so we can have wine nights together.
Best weddings, ever. Guess our invitations just got lost in the mail?