When it comes to wedding planning, some grooms can barely be bothered to circle the wedding date on their calendar. THESE grooms, however, seem to have had a pretty big hand in choosing their baller outfits.
Here are 9 grooms, who stepped things up on their big day:
1. Black Tie Stud!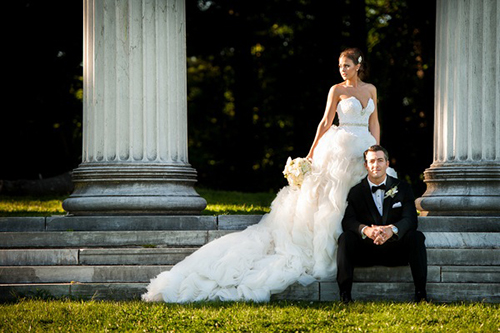 These two look like pure royalty. Like they own land and go hunting and have breakfast with the Queen.
2. Midnight Blues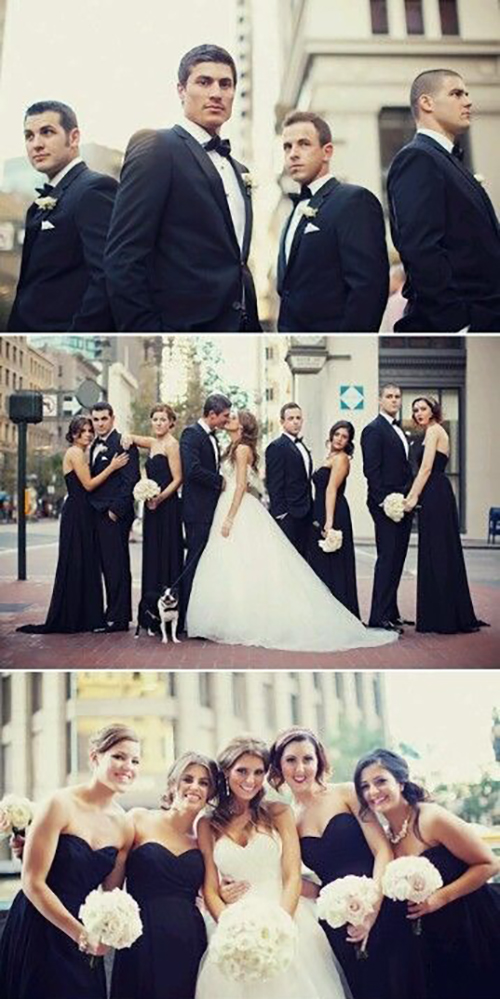 We have the feeling that the groom chose midnight blue tuxes because that color makes everyone's eyes POP.
3. 50 Shades of Grey!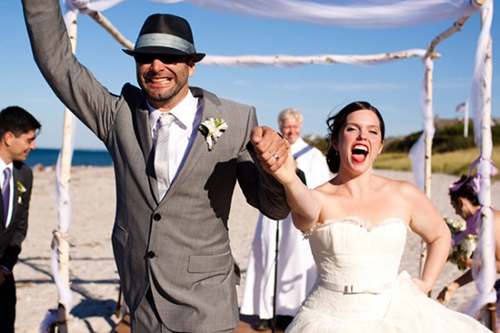 Wanna know why the bride looks so happy? Because her groom looks so DAMN GOOD.
4. He Just Blue Our Mind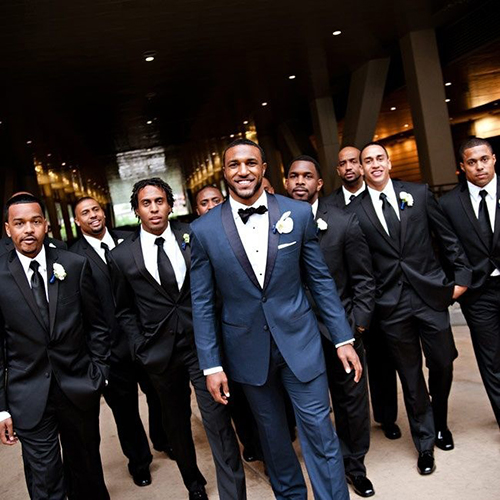 Ryan Mundy is a pro footballer for the Pittsburgh Steelers. Or should we say, Pittsburgh Steel-ing The Show? He made sure he's the center of attention (at least until the bride walks down the aisle).
5. White on White!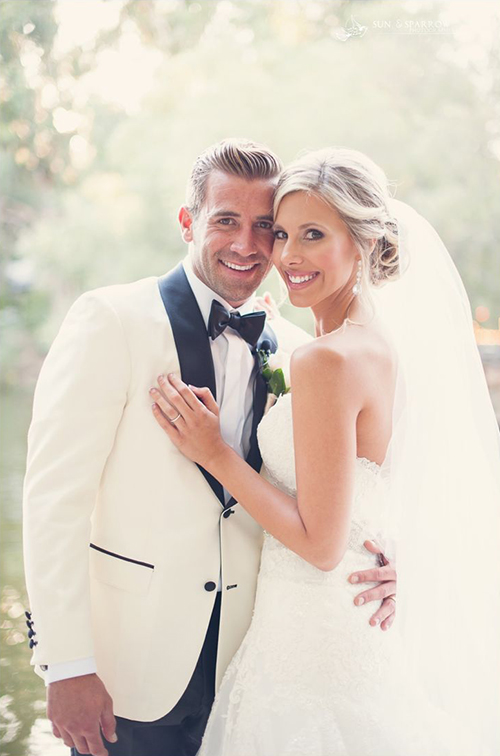 Get blinded by the suave, dapper white.
6. Burgundy For The WIN(E).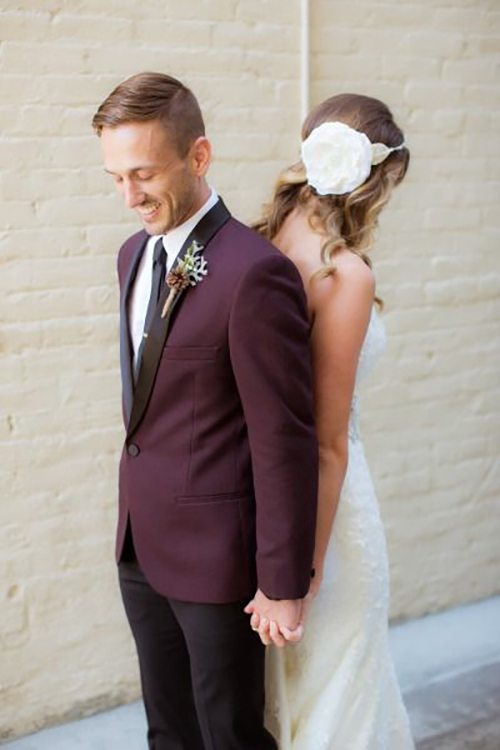 This groom looks like a tall glass of wine, good enough to get drunk on.
7. Sepia Sweetness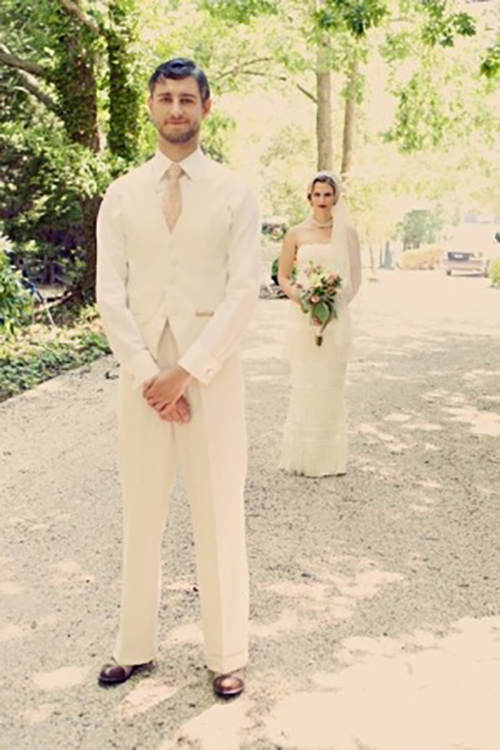 The soft, creamy tones transport this bride and groom back in time.
8. Going Green!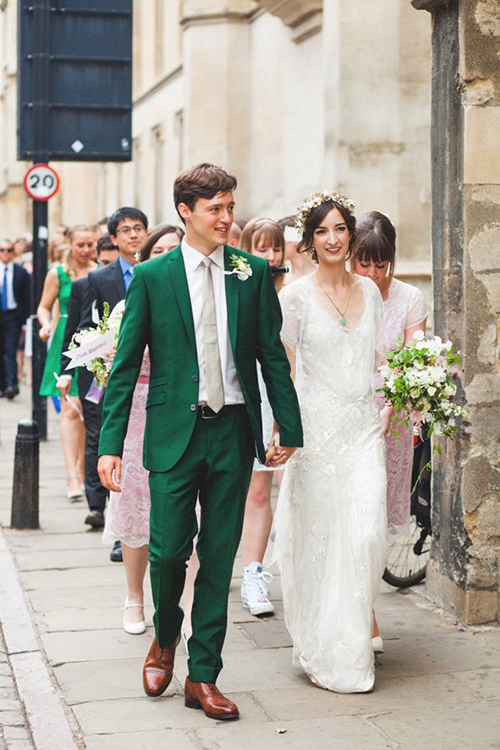 This green machine is steam-rolling into our hearts!
9. CHECK(ERED) THIS GUY OUT!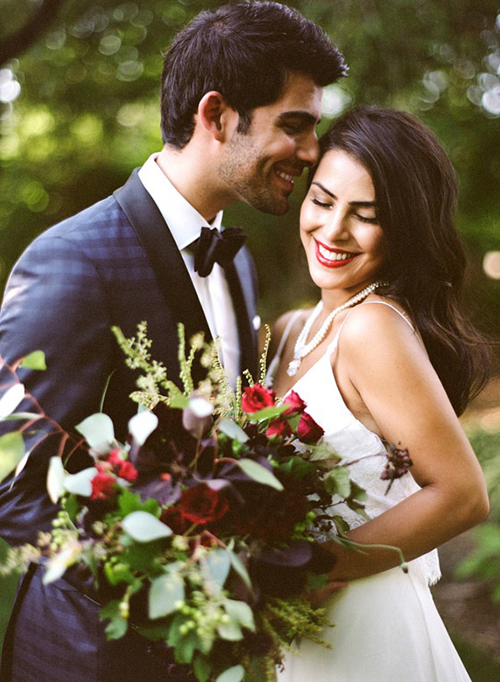 This is the definition of old-school sexy man formal wear. My god. We need a glass of groom. We mean water! Water. We need a glass of water.
Whether your style is bright and colorful or simply traditional, wear what makes you happy, fellas! Although maybe, if you want to stay married for more than a day, don't show up in one of these:
Photo Cred: