We all know the cliché about bridesmaids' dresses being horrible on purpose: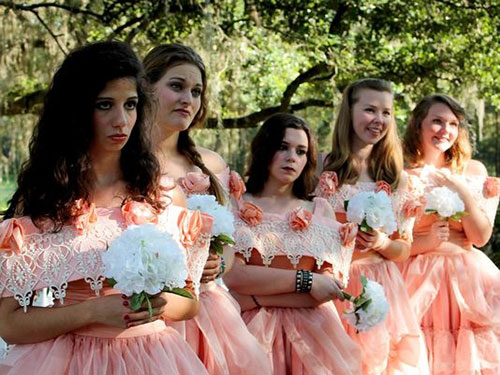 There's a lot of truth to that stereotype. No two women are built alike, and any bride who claims that she's found a dress that looks great on EVERYONE is lying.
That's why we're thrilled that mismatched bridesmaid dresses are a big trend for this year's wedding season. They're the perfect solution to a wedding party that comes in all different shapes and sizes!
Here are 9 bridal parties that prove that you don't have to match to look pretty damn good:
1. Wedding Wreaths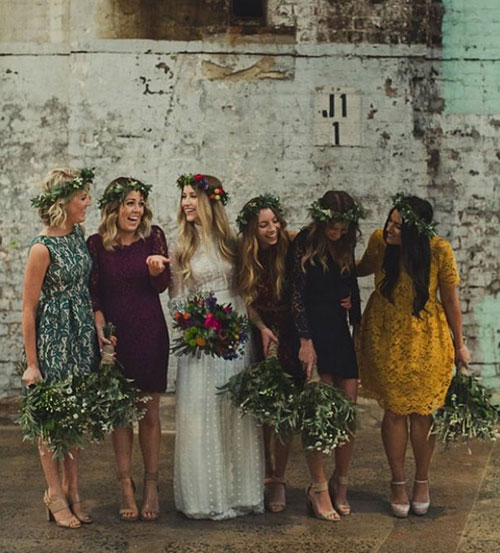 If your bridesmaids are going to wear their own dresses, give them a unifying element (like a floral crown) that visually separates them from the guests.
2. 50 Shades of Bridesmaid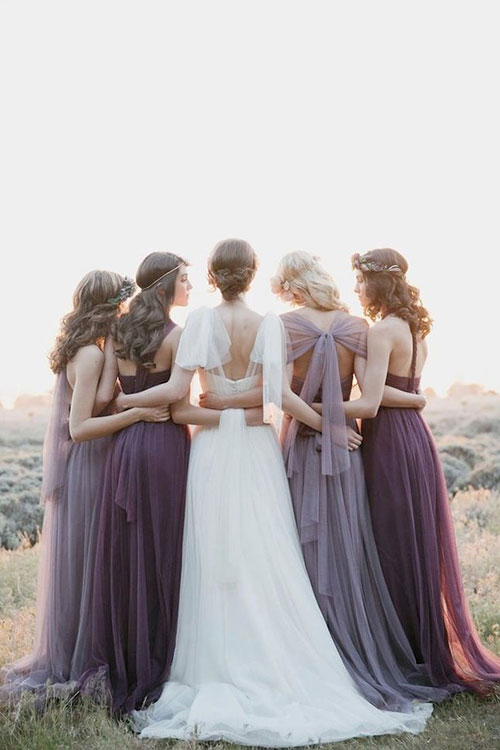 Let your bridal party choose their own dresses – as long as it's in a shade of your favorite color.
3. Pattern Play
Trust that your bridesmaids will choose a dress that won't pull focus away from you, the bride. Even if their tastes do run a little loud....
4. Color Block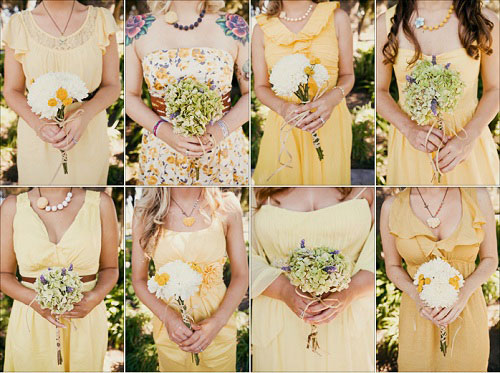 It's amazing how many different styles come in the same color, isn't it?
5. Vintage Vixens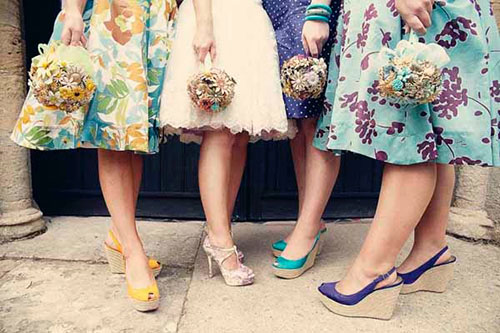 Instead of giving your girls a unifying color... give them a unifying decade!
6. Grateful Gals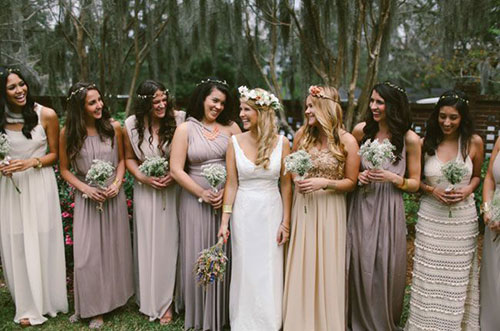 You can practically read the maid of honor's mind. "Thank you for not making me go strapless."
7. Metallic Maids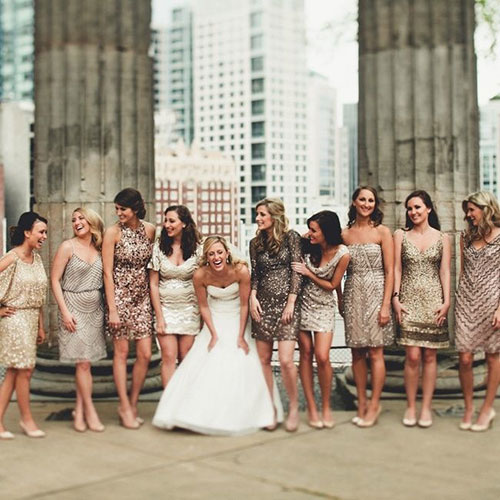 Who needs champagne when your bridesmaids look better than a case of Dom Perignon?
8. Turn Your Back on Tradition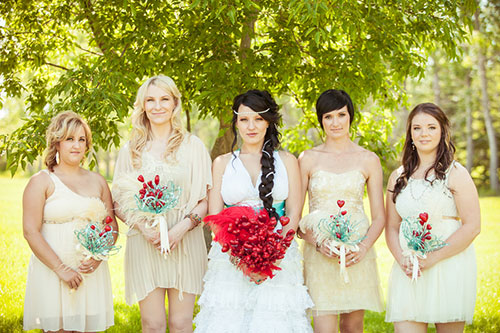 Nothing catastrophic will happen if you let your bridesmaids express their individuality!
9. A Laughing Matter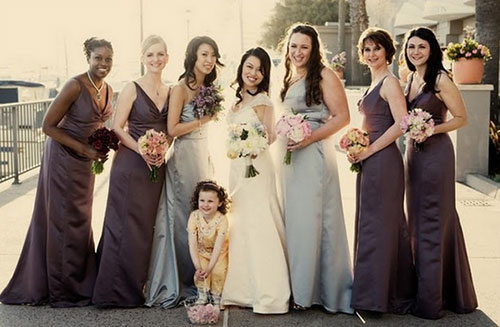 Everyone's so happy that they're in a dress that flatters their unique body types!
When you're standing at the altar, who would you rather have by your side? Bridesmaids that are bitter about spending $100 bucks on an ugly dress... or best friends that are happy to pose for every photograph because they know they look smokin'?
Yeah, that's what we thought.
Photo Cred: