Walking through a library can be a religious experience. There's a quiet energy pulsating through the stacks of books that can rival the atmosphere of any church. So, why not get married in one?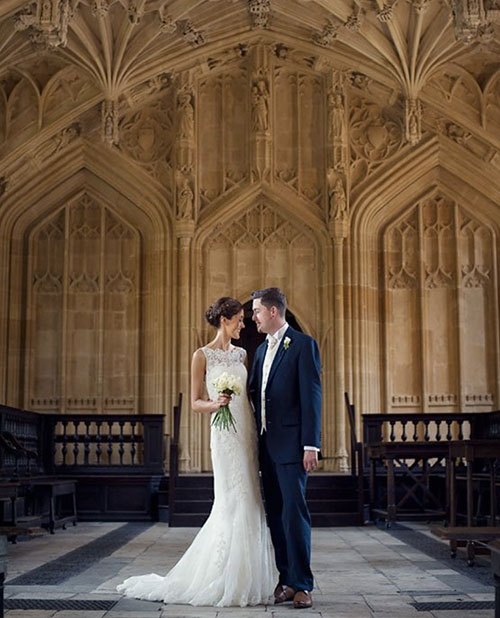 Image Source: whimsicalwonderlandweddings.com
Oxford University's Bodleian Library is one of the biggest and baddest research libraries in the world. "The Bod," as it is affectionately called, is almost seven centuries old. Just think of the old book smell wafting through that place!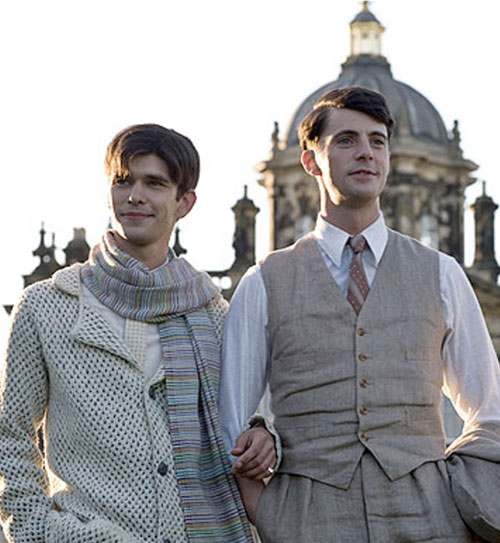 Image Source: bookwormamanda.wordpress.com
With its awesome Gothic architecture, the Bodleian Library is the perfect place for you to re-enact your literary fantasies. Love Harry Potter? Don your wizard robes as you say "I do" in the room that served as a Hogwarts classroom for the films. Pretend you're a bright young thing from the Jazz Age at a Brideshead Revisited style reception. Or maybe have a murder mystery themed wedding in honor of Inspector Lewis!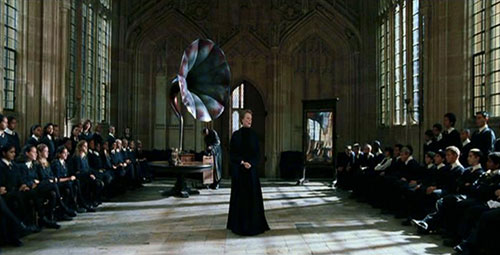 Image Source: lizandrob.co
If planning isn't really your thing, the "Bod" has a staff to help make your wedding dreams come true. (They recommend an evening of drinks and dancing till midnight.) The venue only costs £500 per hour, so you can use the rest of your budget on airline tickets for your loved ones. Once they cross the pond to witness your library wedding, it'll be one book they can't put down!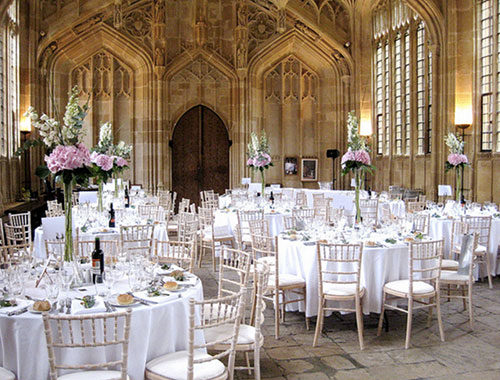 Image Source: snapthepix.com
The Bodleian is still a working library; so don't be alarmed if some of the world's most brilliant minds try to crash your ceremony. But a few peeping tom undergrads might just add a bit of authenticity to an Oxford wedding.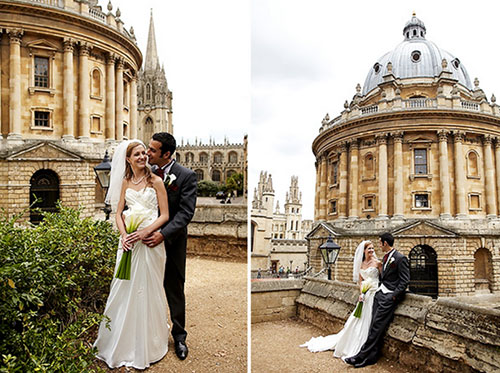 Image Source: segeriusbruceblog.com
If you get a little tired of the stuffy library setting, move the party down the street to The Eagle and Child pub where literary greats C.S. Lewis and J.R.R. Tolkien used to hold court.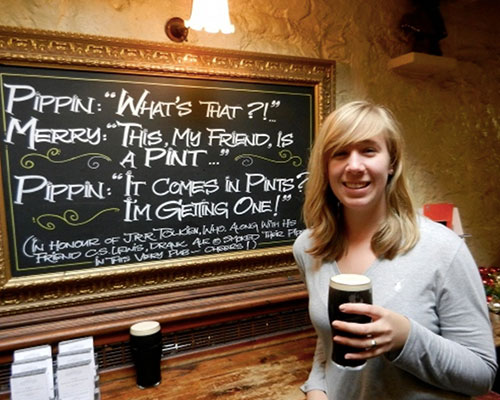 Image Source: thekitchenarian.com
Click here for more information!