Barefoot sandals conjure up images of bohemian babes dancing at a summer rock festival, or effortlessly cool hippies lounging by a beachside bonfire.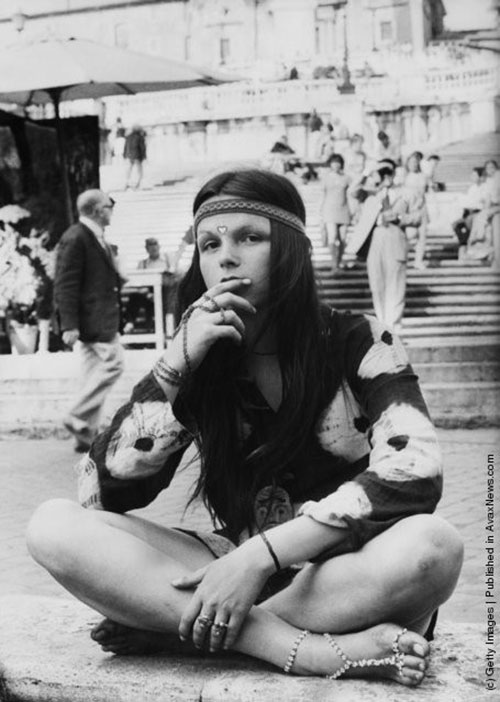 Image Source: inspireplease.livejournal.com
Now you can channel that inner flower child chic with a pair of bridal sole-less sandals. They're the perfect way to keep comfortable and carefree on a day when you'll always be on your toes.
1. Crystal Cool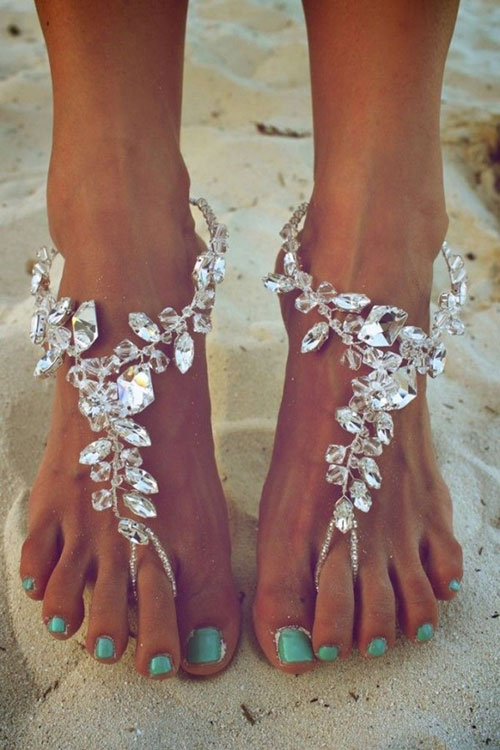 Image Source: beachwedding.tips
The whole point of a beach wedding is to feel the sand in-between your toes. Who said you couldn't be glamorous while doing it?
2. Traditional Toes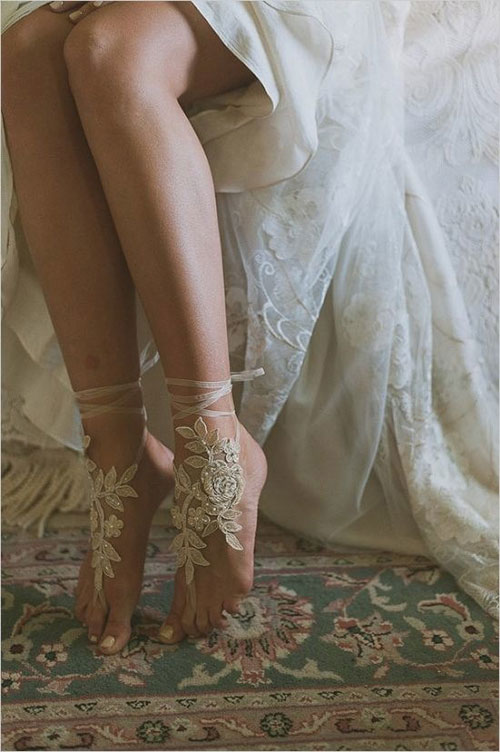 Image Source: weddingchicks.com
These delicate lace creations are reminiscent of ballet slippers—but they're blissfully blister free.
3. Marital Macramé
Image Source: etsy.com
This simple white design really makes that summer tan stand out. But we'd suggest keeping away from the rocks unless you want to add a splash of red – your own blood.
4. Beachy Keen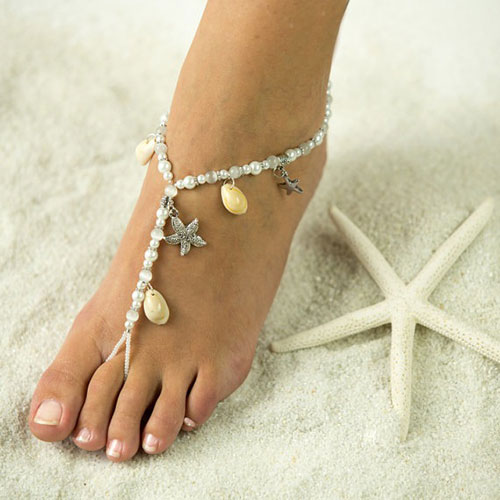 Image Source: etsy.com
If mermaids had feet, they'd totally be wearing these pearls on their peds.
5. Tantalizing Tibet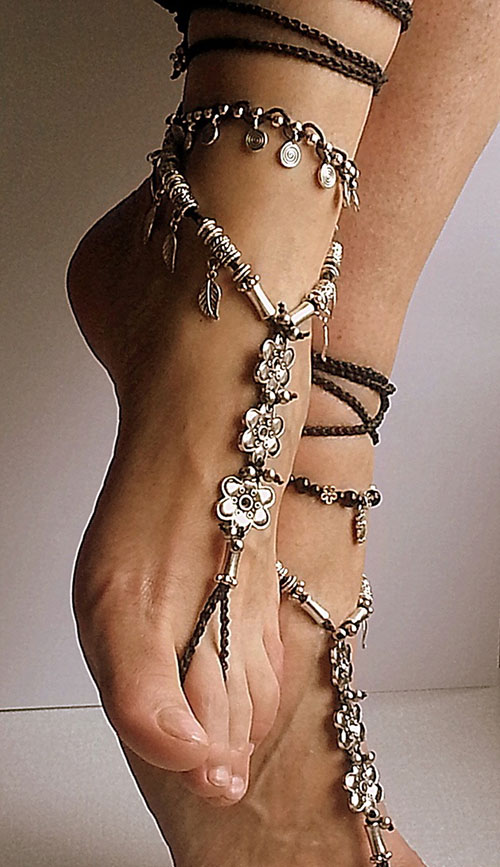 Image Source: en.dawanda.com

This foot jewelry, made with Tibetan silver, makes even the most boring feet feel exotic.
6. Back in Black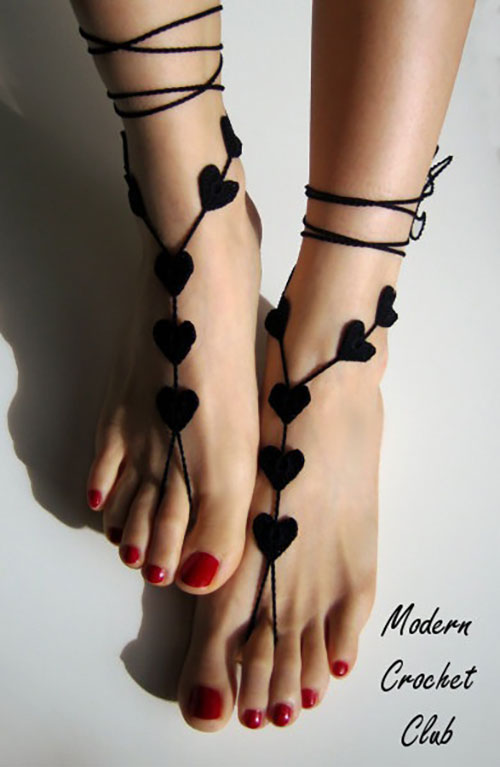 Image Source: etsy.com
These black hearts are the perfect accompaniment to that black wedding dress you've been coveting.
7. Blinged Out Bunions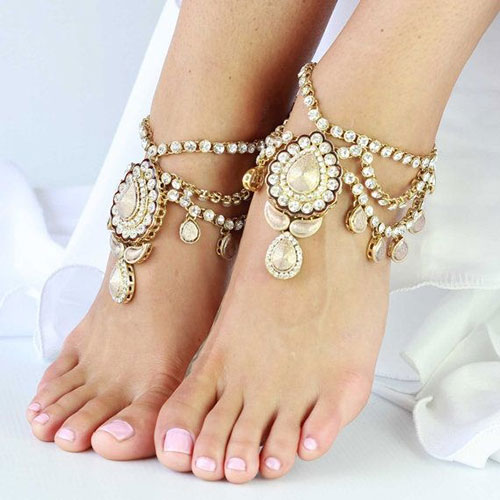 Image Source: etsy.com
For the bride that wants to burn calories as she walks down the aisle, these bejeweled creations can double as ankle weights.
Now that you've ditched those painful heels, start covering your feet in ribbon and string! Or, find someone online to make you sole-less sandals for the most soul-full day of your life.