Some celebrity couples are desperate for the glare of the paparazzi's lens. It's like they can't even take a breath without giving an exclusive interview about it. When it comes to a huge event, like their wedding, the rights are sold to People Magazine before the engagement ring has even been bought.
There are some celebrities, however, that actually WANT their private lives to stay private.
Here are 9 famous couples who succesfully kept their wedding day a secret from the press:
1. Barry Manilow & Garry Kief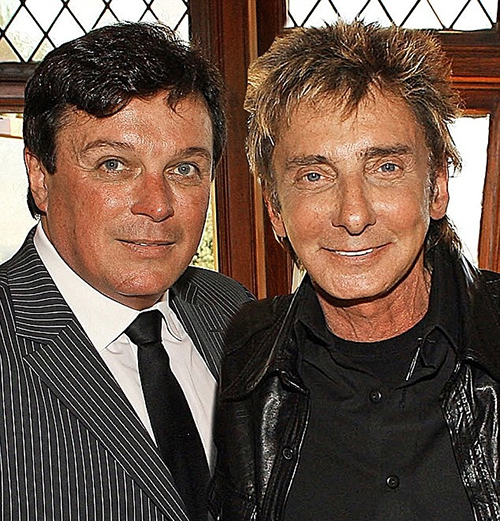 In April 2015, it was revealed that Barry Manilow had already been married for over a year to his longtime manager, Garry Kief. Manilow has never officially come out, so we're glad that he's finally done whining about Lola, that showgirl. The music legend tied the knot at a private ceremony at their Palm Springs home. The 30 guests thought they were just going over to the couples' home for a desert lunch!
2. Kerry Washington and Nnamdi Asomugha
In 2013, the Scandal star and her NFL cornerback beau held a very intimate ceremony at the home of one of Kerry's friends in Idaho. To keep things on the down low, the couple flew their guests out on a private jet. Word of the nuptials didn't break until about a month after the ceremony! We're sure Kerry channeled her inner Gladiator to pull off this secret ceremony. Olivia Pope would be so proud!
3. Blake Lively and Ryan Reynolds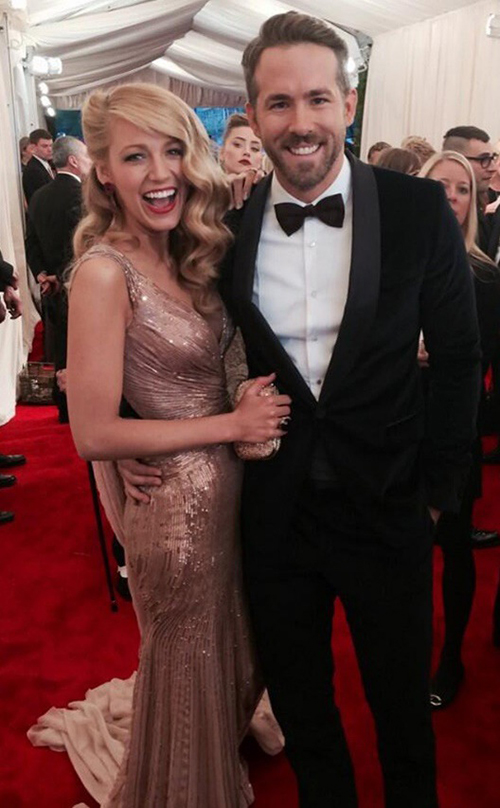 Not even the Gossip Girl herself was able to get the inside scoop on this marriage! The couple, who costarred in Green Lantern, got hitched in South Carolina in 2012. The two, who hadn't even publicly announced their engagement, went to extreme measures to keep the lid on the big day. Guests were asked to sign non-disclosure agreements and cell phones were confiscated until after the ceremony was over. Granted, the couple probably wouldn't have had to go to so much trouble if Ryan had just threatened to use his Green Lantern ring on any gossiping guests!
4. Calista Flockhart and Harrison Ford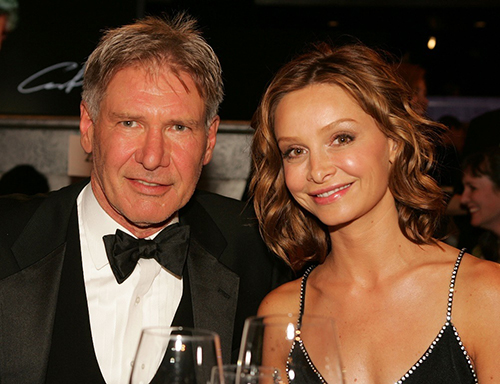 After eight years of dating in the paparazzi's gaze, the pair successfully married in secret in 2010. The ceremony was held at Governor Bill Richardson's New Mexico mansion, where Ford had been filming Cowboys and Aliens. When ABC News asked the governor's office for a comment on the wedding, his representatives declined, calling it "a private matter." Five years later, we still don't even know if the Dancing Baby from Ally McBeal served as the ring bearer.
5. Ashton Kutcher and Mila Kunis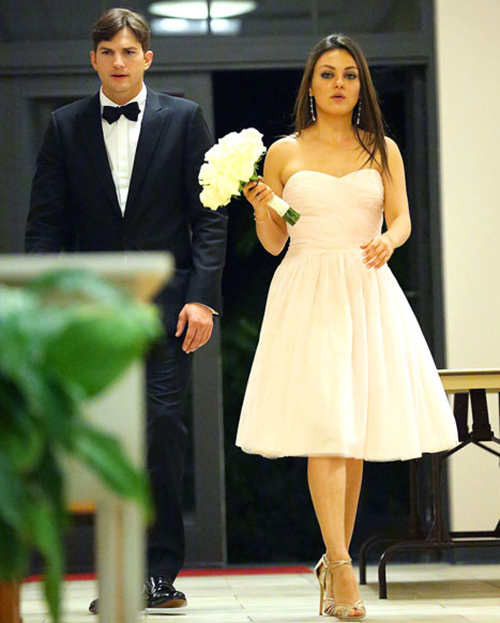 This wedding ceremony is so shrouded in mystery we still aren't even sure it actually happened. During an appearance on The Late Late Show with James Corden in March 2015, Kunis remained coy about whether or not the That '70s Show costars actually got married. When Corden flat-out asked her if the two had tied the knot, all she said was "maybe." Corden pointed out that his guest was wearing a ring at the time. The jury's still out on whether or not it was a wedding band.
6. Angelina Jolie and Brad Pitt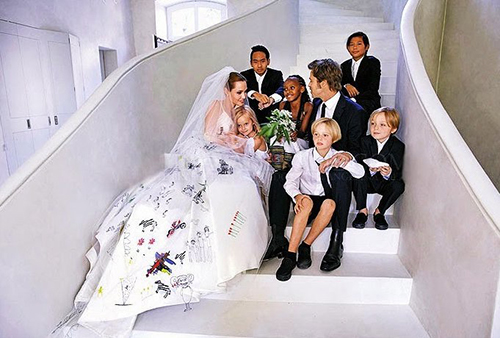 In summer 2014, Brangelina quietly jetted off to their vineyard property in the south of France and got married in a ceremony attended by only their closest family members. Months later, it was revealed that the power couple pulled off not just one secret wedding ceremony, but two! Before the ceremony in France, the couple got married in a private ceremony in California to ensure that their marriage was legal. As American citizens, the couple's European ceremony would not be recognized by law. Leave it to Mr. and Mrs. Smith themselves to be able to pull off these covert operations.
7. Julia Roberts and Danny Moder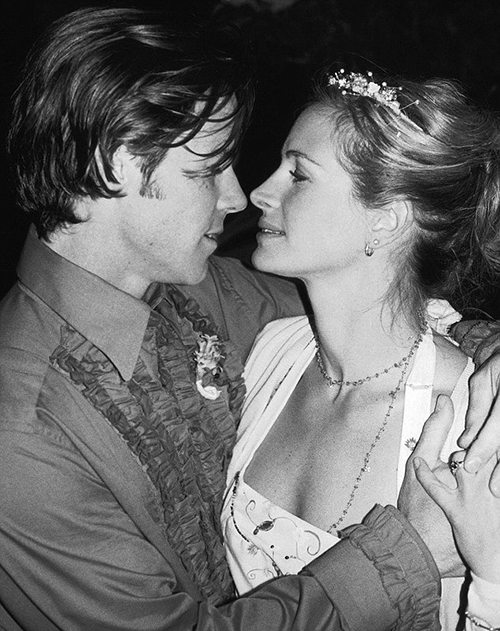 In 2002, the couple invited guests to their ranch in New Mexico under the false assumption that they were throwing a Fourth of July party. The couple instead got married that weekend and were able to avoid any paparazzi. Thankfully, Roberts didn't try to pull a Runaway Bride act on Moder during the ceremony!
8. Daniel Craig and Rachel Weisz
In a move that is just so terribly British of them, this happy couple had a quiet ceremony because they didn't want anyone to "make a fuss" about their big day. Craig and Weisz only invited four guests to their small New York wedding, including Rachel's son, Daniel's daughter, and two friends who served as witnesses. Craig does know people at MI-6 after all, so it's no wonder that they were able to keep things so hush-hush!
9. Priscilla Chan and Mark Zuckerberg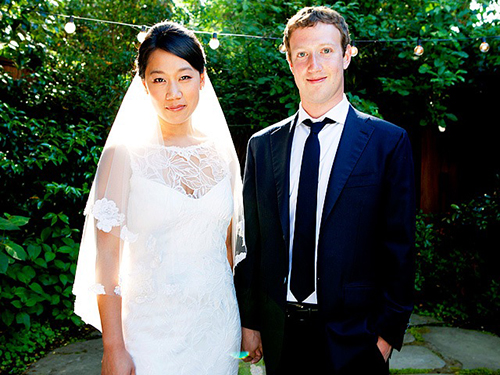 For someone who created one of the most popular social media websites ever, Mark Zuckerberg sure likes to keep his cards close to the vest. In 2012, Zuckerberg married his longtime girlfriend in a ceremony at their home in Palo Alto, California. The couple invited around 100 guests, who all came under the impression that they were attending a party to celebrate Chan's graduation from medical school. Talk about privacy settings!
These 9 celebrity couples show that sometimes, a day alone with your true love and best friends is more important than an expensive publicity stunt.
Photo Attributions:
UK Daily Mail