The cast of Super Troopers has reunited for a very special event...and we're not just talking about the sequel that's being funded on Indiegogo.
For $25,000, the cast will appear as groomsmen or bridesmaids at your wedding. It's a dream come true for all diehard comedy fans—as long as there are no "shenanigans" at the party.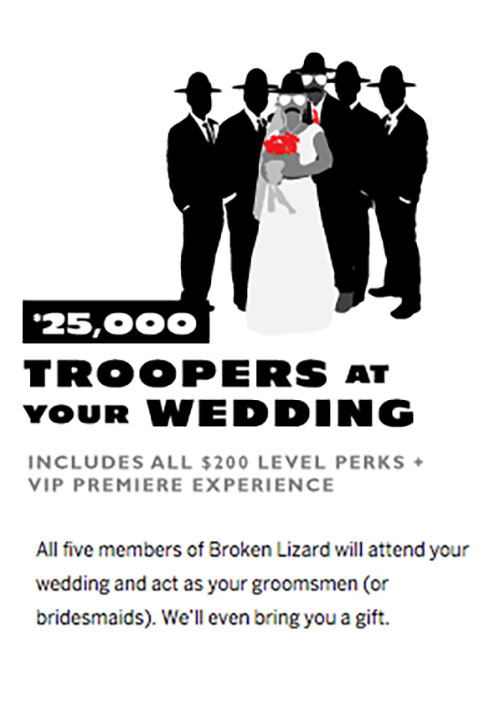 Image Source: Indiegogo
This got us thinking about all our other favorite comedy groups, and the 9 that we'd love to follow down the aisle:
1. The New Cast of Ghostbusters: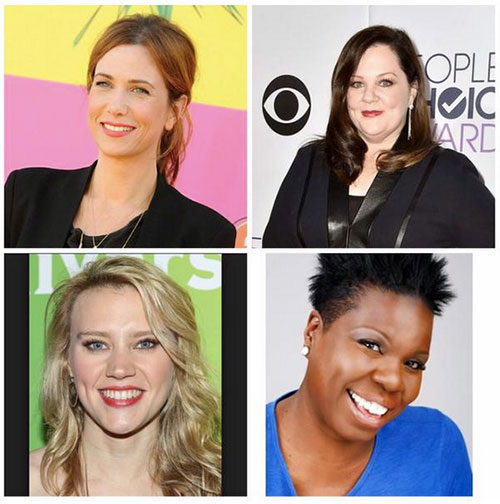 Image Source: Twitter
Four of the funniest ladies in the biz? Check. Remaining Ghost-free for your wedding? Double check.
2. The Old Cast of Ghostbusters: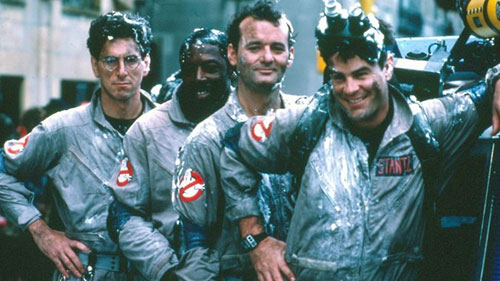 Image Source: Hollywood Reporter
Egon (Harold Ramis) would be here in spirit, even if the boys might be tempted to lock him up with Slimer.
3. Monty Python: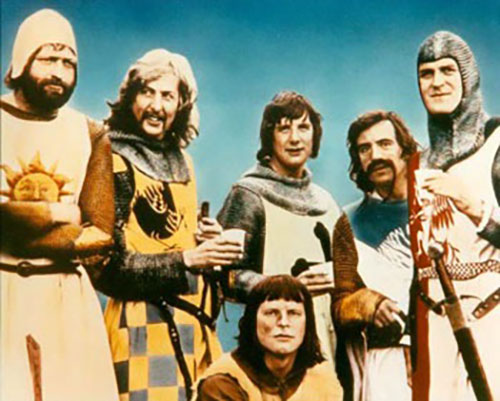 Image Source: Pixshark
They'll make sure to release the swallows at the right time. Did they get African or European though?
4. Spinal Tap: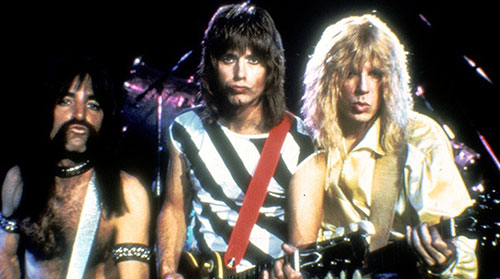 Image Source: Open Culture
Forget "At Last," your first dance is going to be "Big Bottom."
5. The Zetas from The House Bunny: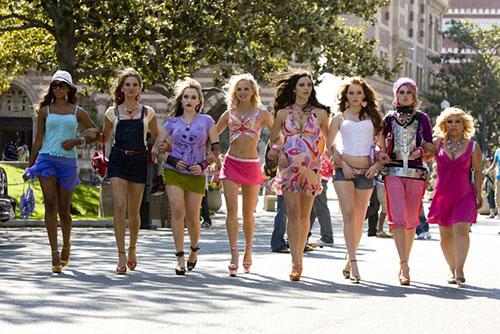 Image Source: Amazon
They'll give you the ultimate sexy bridal makeover.
6. The Barden Bellas from Pitch Perfect: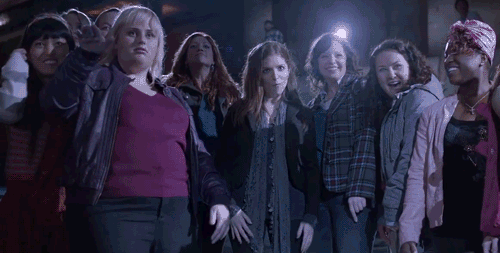 It's like Andy Bernard once said: Every song sounds better a capella.
And speaking of Andy Bernard...
7. The crew from The Office: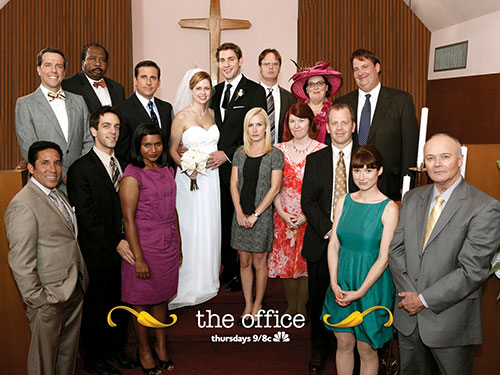 Image Source: NBC
Once you invite one, you have to invite them all.
8. The First Wives Club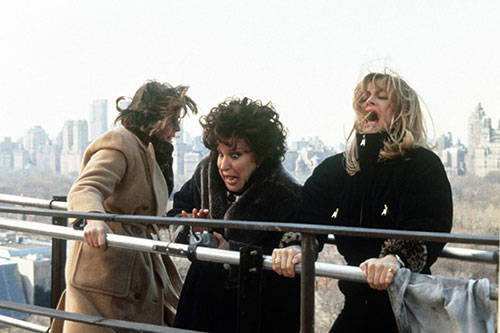 Image Source: Movpins
Just hope you don't become a part of the club some day.
Image Source: Movies Torrents
9. And, of course, the cast of Bridesmaids:
Any one of these comedy troupes would have us laughing down the aisle. Now what size bridesmaid's dress does Bill Murray wear?