They say that your wedding day is all about feeling like a princess...but what if you'd rather be a fairy or an angel? If you'd like your wedding day look to be a little more magical, why not strap on a pair of wings before you walk down the aisle?
We've found 11 ways to rock your wings on your wedding day:
1. Gorgeous in Gossamer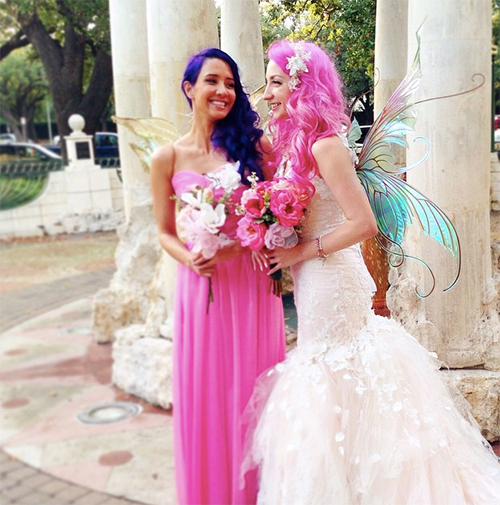 This hot pink-headed bride is the queen of the fairies in her translucent wings.
2. Floral Fashion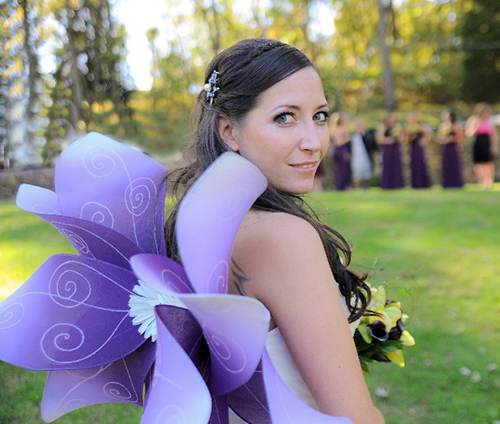 Some brides want to channel their inner forest sprite in wings that look like overgrown flower petals.
3. Angels and Demons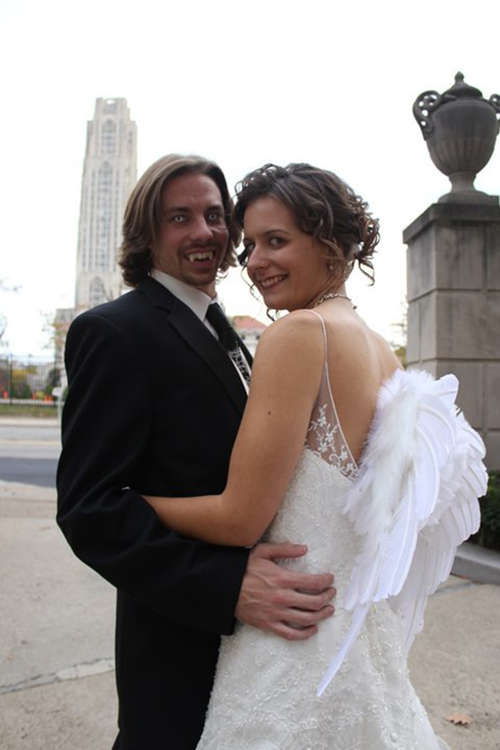 This couple is photographic proof that opposites attract!
4. Angels in America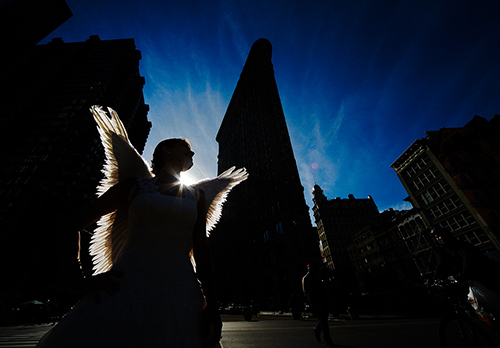 Create a stunning silhouette in your own pair of feathered wings.
5. Birds of a Feather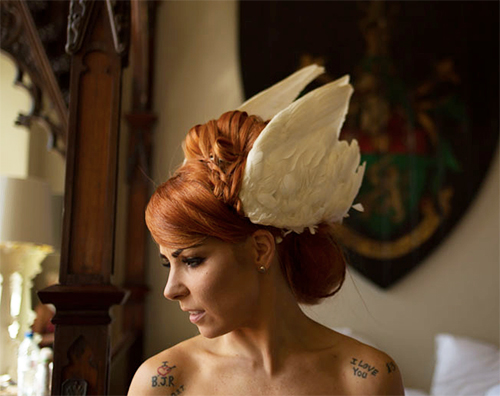 Wings don't have to be restricted to your back.
6. Feathered Footwear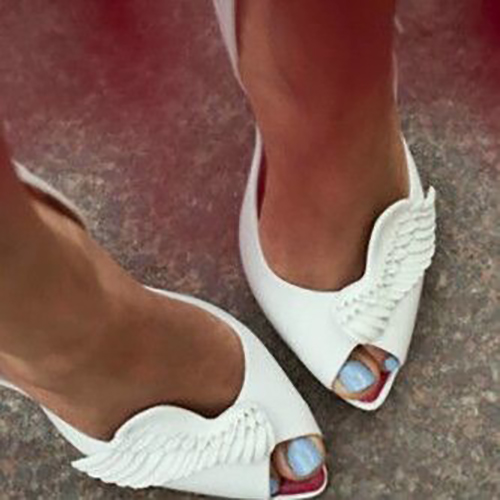 Get down that aisle a little bit faster with these winged soles.
7. Daring Dark Angel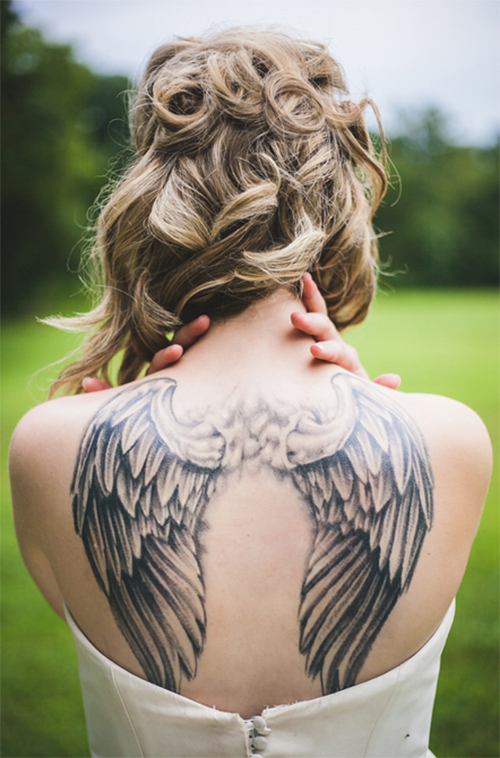 Some brides have wings that are a little more permanent.
8. Flower Girl Fairy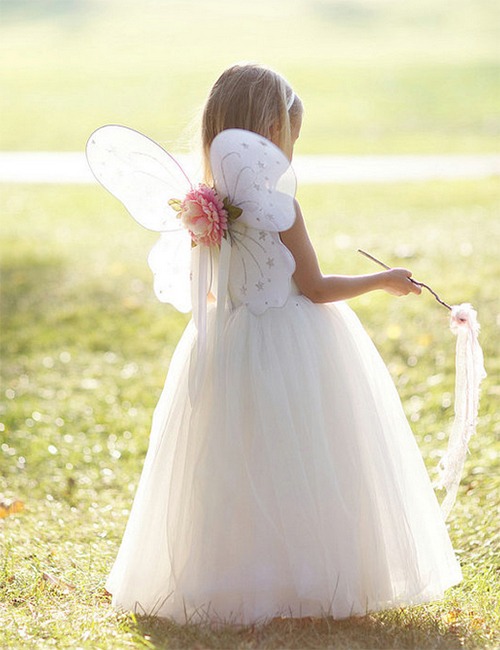 Enlist a few magical creatures to give you good luck as you tie the knot.
9. Desert Angel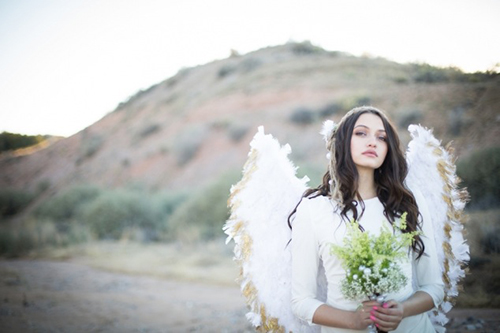 She's not a mirage... or a fever dream. She's just the most beautiful bride this side of the Mississippi.
10. Frightening Fairy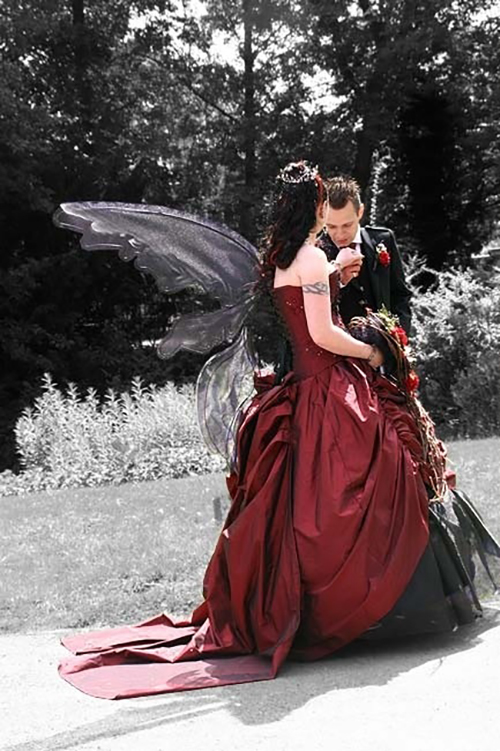 Fairy brides can have a dark side, too. (And thank goodness for that!)
11. Fly Off Into the Sunset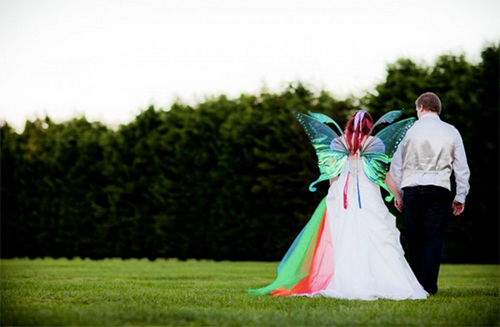 Let's hope this ordinary human man won't weigh her down.
Your wedding is the perfect chance to live out your fantasies. Strap on a pair of wings, and let your marriage take flight.
Photo Attribution:
http://izismile.com/2009/02/27/gothic_marriages_46_pics.html