Many believe that love is eternal, even after we pass on. So why not get married at the Winchester Mystery House in San Jose, California, where the living AND the dead party in style?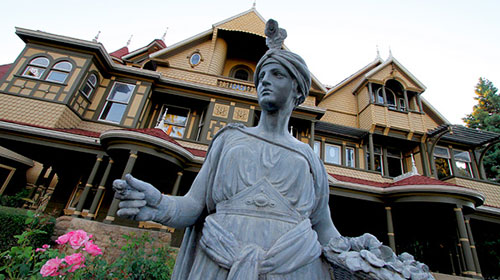 Image Source: Nick Ott Weddings
According to legend, Sarah Winchester, the wife of the Winchester rifle shotgun mogul, was guided by her dead husband to build a house where the ghosts of those killed by his guns couldn't find her.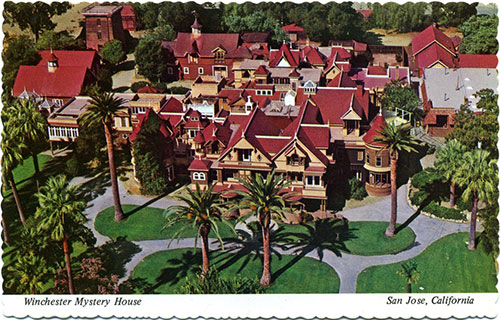 Image Source: Alameda Info
She believed that she'd be safe from the ghosts as long as she KEPT BUILDING, so there's weird, unnecessary things all over the house like:
A window in the floor...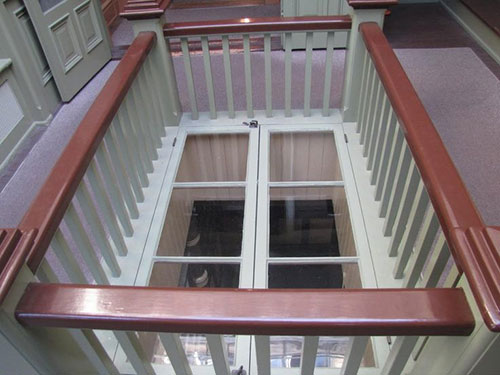 Image Source: Pinterest
Stairs that lead to the ceiling...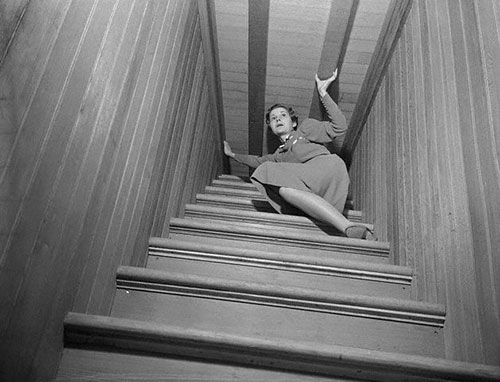 Image Source: Picasa
And doors that lead to nowhere...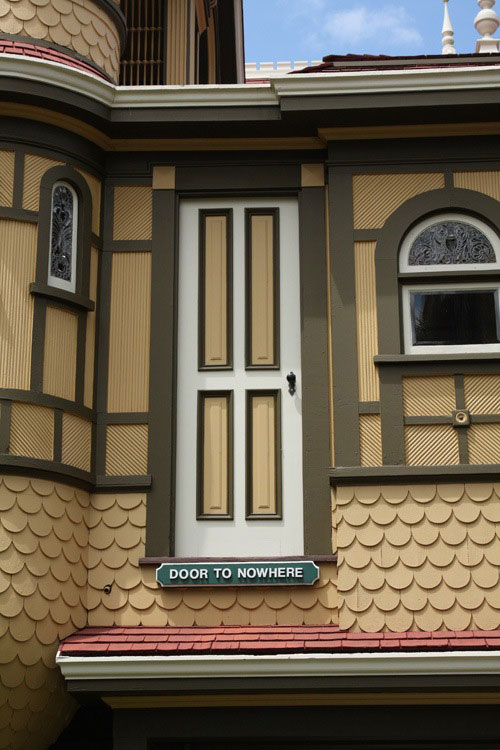 Image Source: Yyupi
There's also a lot of beauty in the mansion's 160 ornate rooms: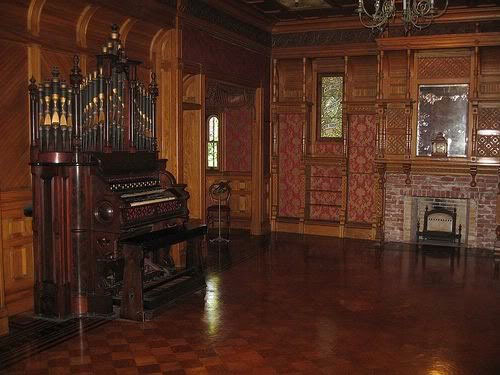 Image Source: Curious Places Blog
Like this room that's just STORAGE for priceless Tiffany stained glass: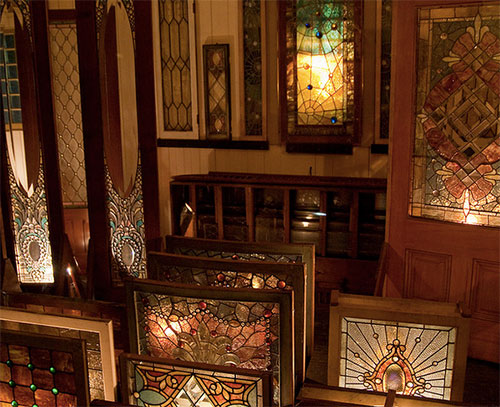 Image Source: Flickr
With secret passageways, numerous references to the number 13, and sprawling grounds notable for alleged ghost sightings, the Winchester Mystery House is the perfect place to marry your partner in supernatural exploration.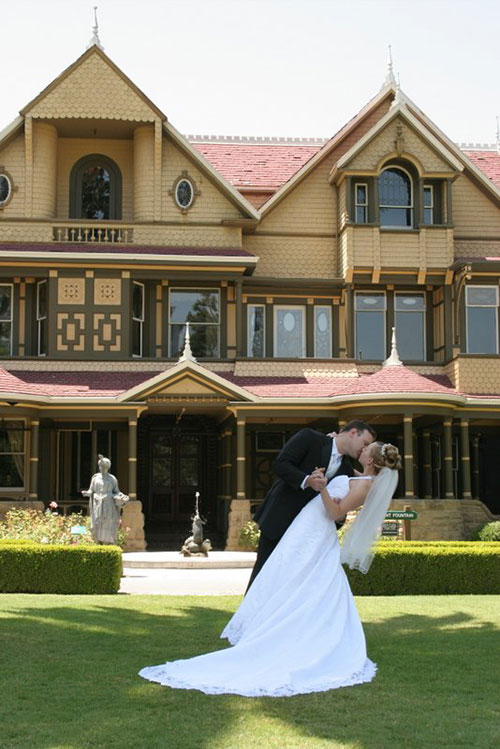 Image Source: Winchester Mystery House
Weddings are usually performed outside in any one of the massive gardens, orchards, or sanctuaries.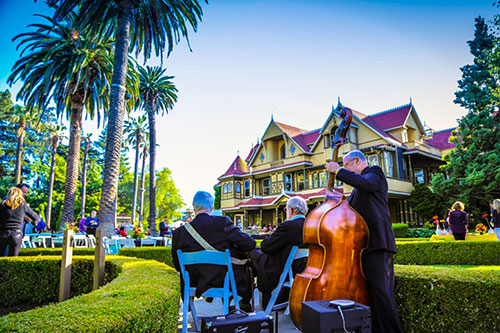 Image Source: Winchester Mystery House
The mansion offers tours (during the day and by flashlight at night!), a café, and a gift shop. It's the perfect place to hold a bone-chilling wedding reception your family and friends will never forget!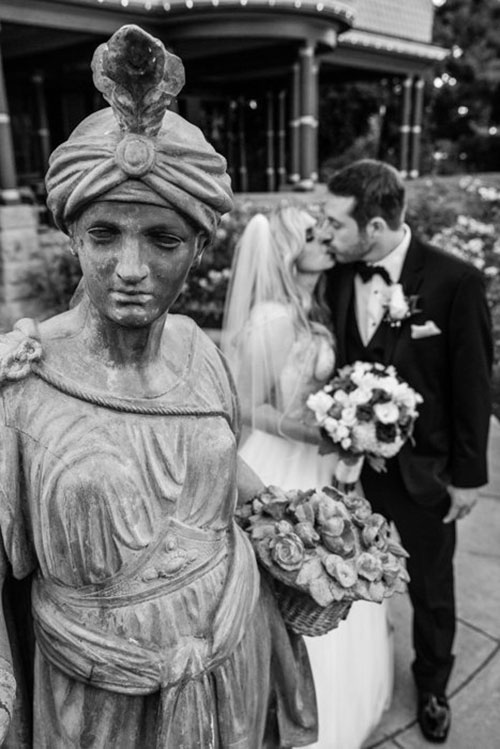 Image Source: Nick Ott Weddings
Lucky for you, soon certain outbuildings will permit guests to stay overnight for the full spooktacular experience. Can you say, honeymoon suite? It's the perfect way to start your life (and eventual afterlife) together.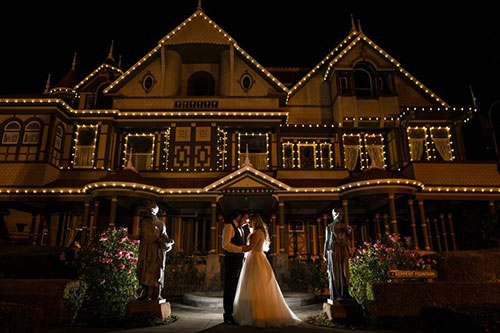 Image Source: Nick Ott Weddings