Your bridesmaids can't hold EVERYTHING for you on your special day. They've got to hold bouquets, too, you know. So if you want to keep your phone and your lipstick in one place, you've got to find yourself some kind of wedding day handbag.
While most bridal clutches are boring, overpriced white satin envelopes, we've found 11 enchanting clutches to hold your wedding day necessities:
1. Cranium Clutch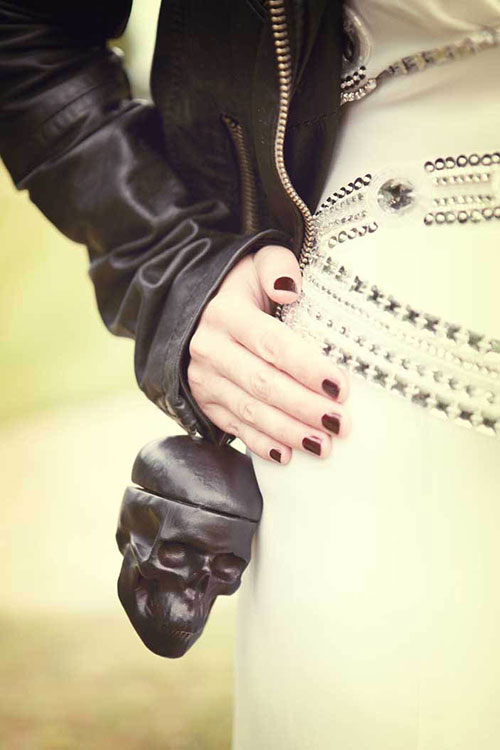 This bride served up some gothic glam with her black leather jacket and matching skull wristlet.
2. Loose Lips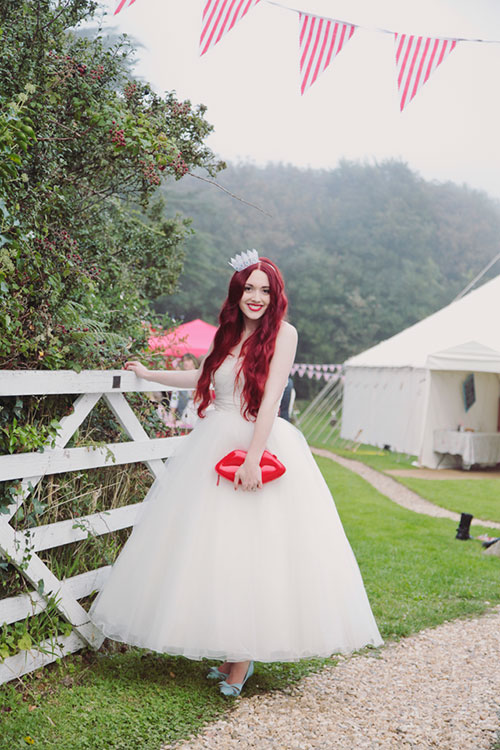 We don't know which set of lips is lovelier—the ones on her face or the ones in her hand!
3. Marriage License Plate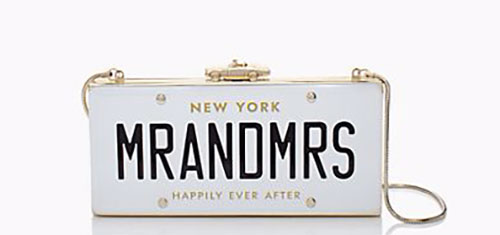 We DON'T recommend sticking this Kate Spade clutch to the back of your getaway car.
4. Get Me to the Church on Time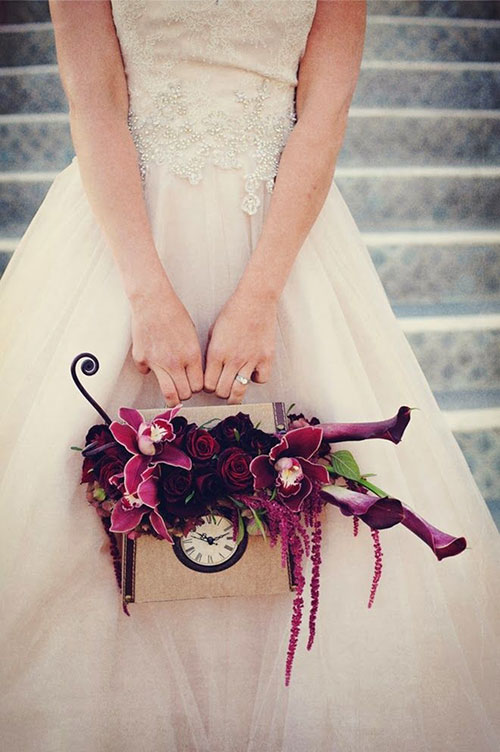 Make sure you aren't late for your wedding date with this elaborate bouquet/timepiece/purse combo.
5. Familial Fashion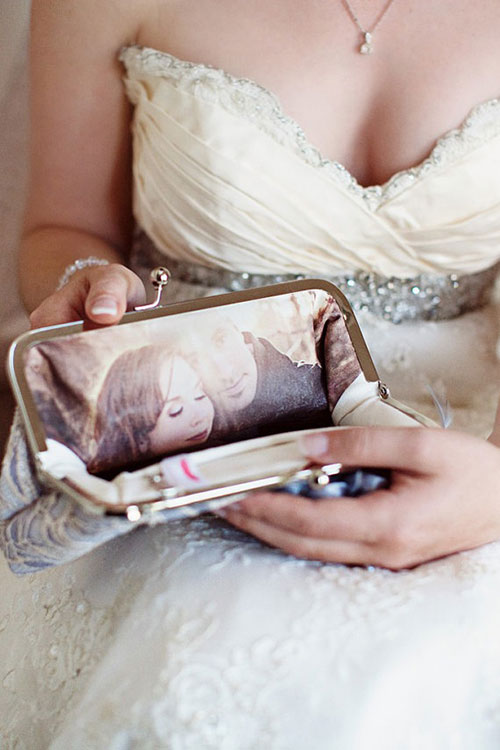 Keep your loved ones close by in this photo-lined clutch from Etsy seller Angee W.
6. Disco Inferno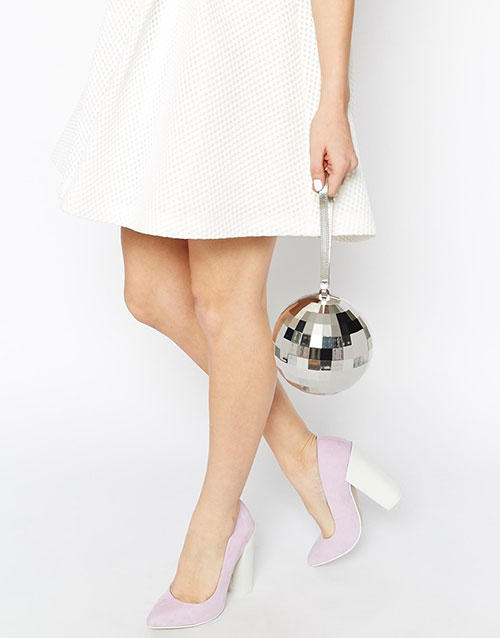 If your reception hall doesn't come with a disco ball, you might as well bring your own!
7. Comical Clutch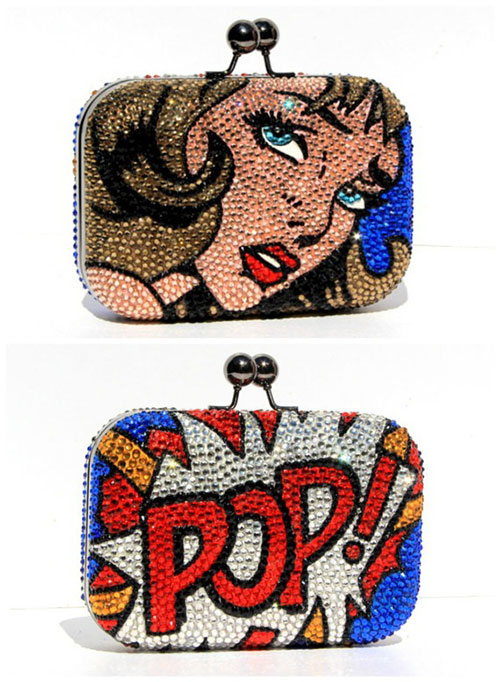 These dazzling Lichtenstein-inspired clutches will really POP against a white gown.
8. Wear Your Heart on Your Sleeve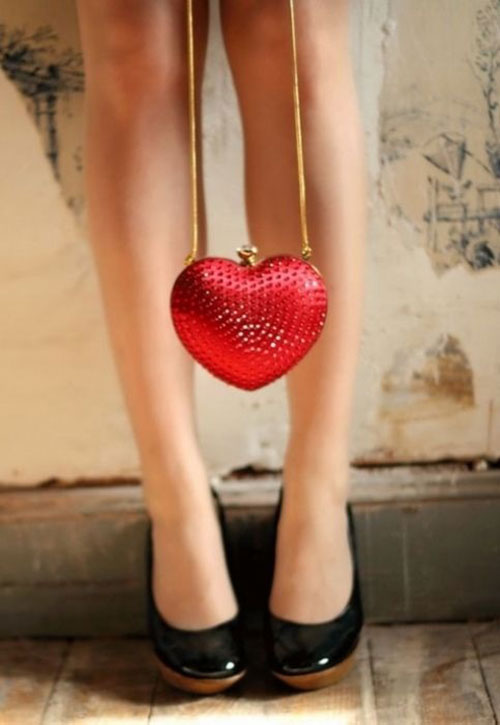 ... or on a chain, thrown over the shoulder.
9. Khaleesi Cool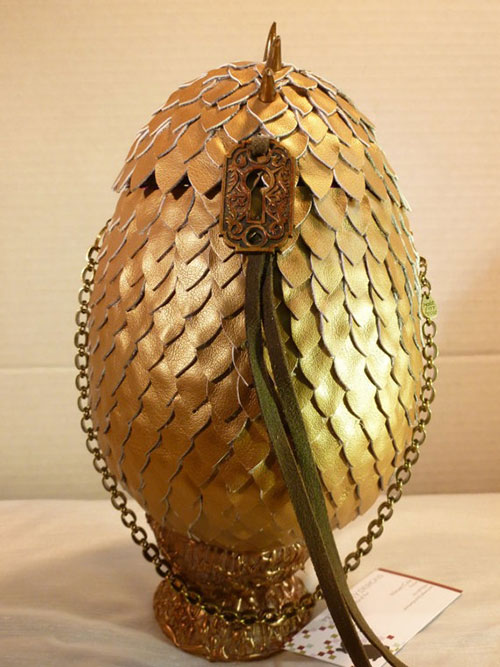 You might not be a character from Game of Thrones, but that doesn't mean you can't walk down the aisle carrying a dragon's egg.
10. Vintage Vixen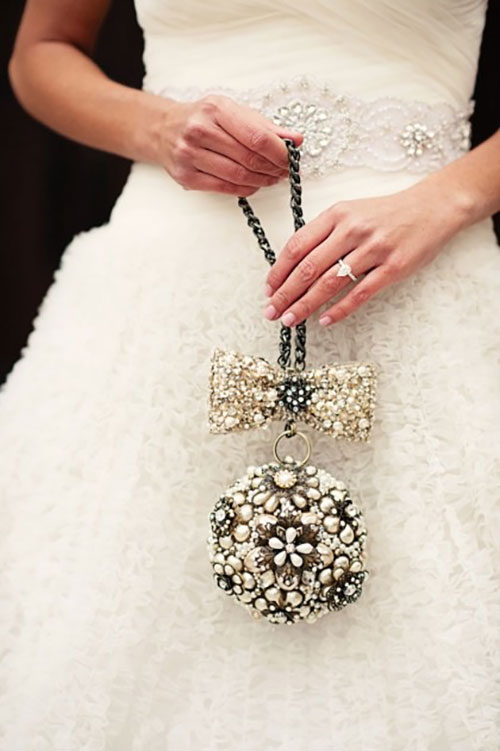 This unique bead encrusted bag is so much more than your typical bridal clutch.
11. Orchidding You Not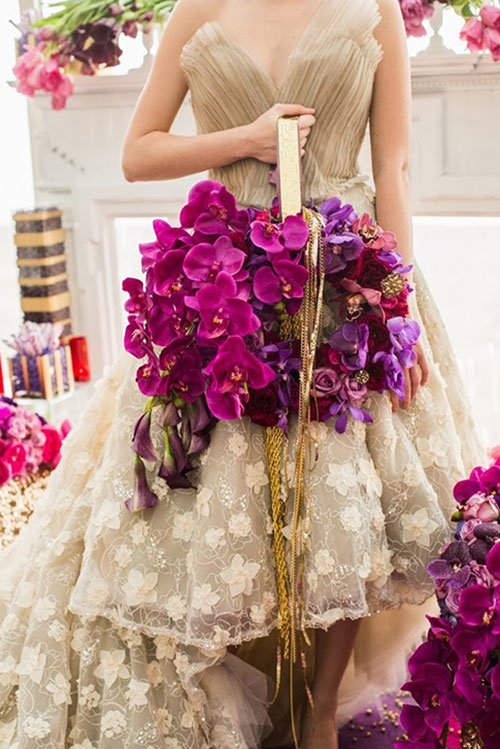 Have a hard time deciding whether you should carry a bridal bouquet or a pretty purse? You can have the best of both worlds with this elaborate orchid-covered bag.
Now that you've chosen your wedding day purse, you can walk down the aisle knowing that your necessities are cutely contained.
Photo Attributions: