Safari Wedding -- Bring Your Sunscreen and Lion Repellent!
Welcome to Sabi Sabi in South Africa, the ultimate destination for safari weddings:

Located in the Sabi Sand Game Reserve in South Africa, Sabi Sabi offers several different exotic places to tie the knot. Like a watering hole ...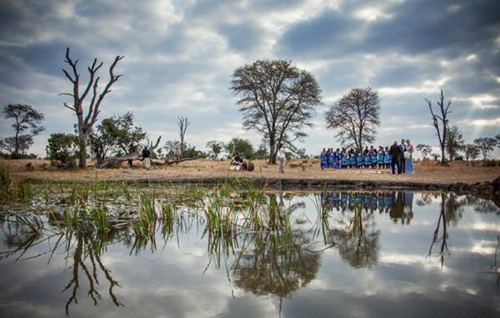 In a bush clearing ...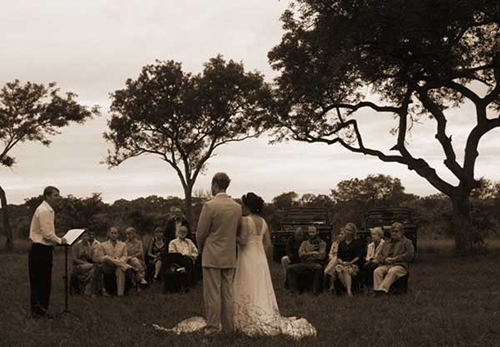 Or at any of the absolutely stunning lodges: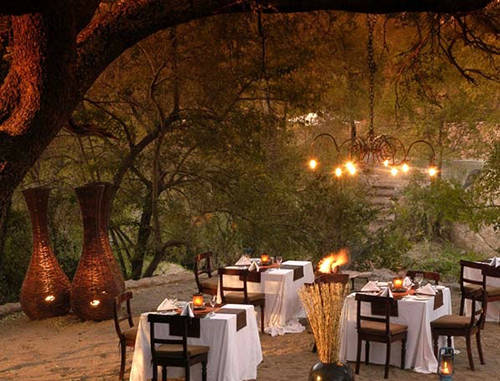 Over the last few years, safari weddings have been gaining popularity. Sabi Sabi has remained ahead of the curve, offering exciting safari packages that turn your special day into a once in a lifetime adventure.
Who needs to worry about a wedding DJ when actual LIONS are scampering around your wedding party?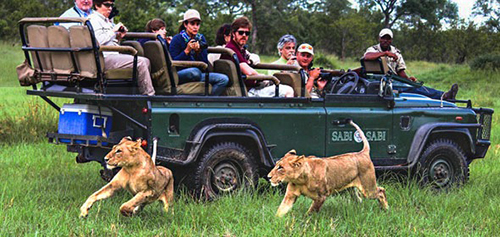 Giraffes make excellent bridesmaids. They're already so matchy-matchy!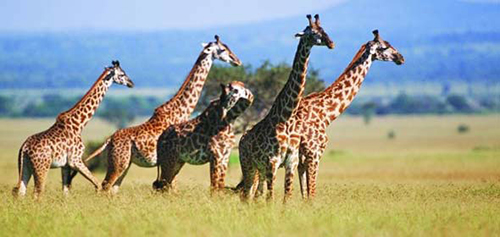 Hey, slow down on the open bar, zebras!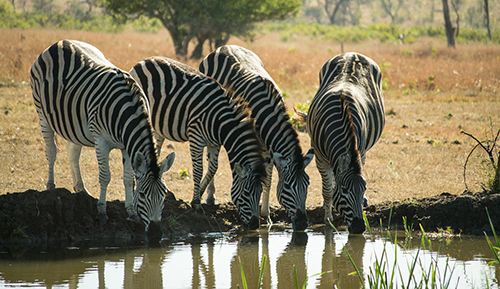 Can you imagine getting married surrounded by this fascinating wildlife?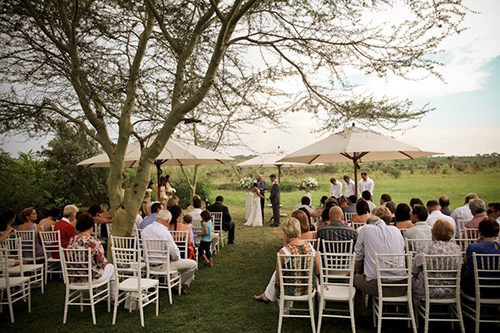 SO why say "Mazel tov" when you could be singing "Hakuna Matata?"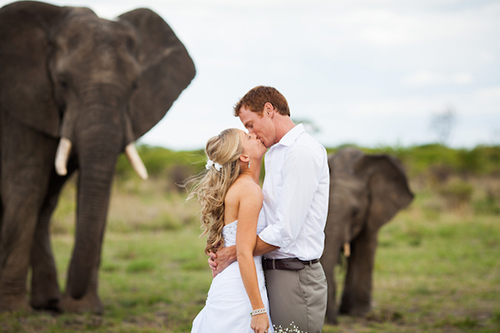 Photo Cred: