Thought it would be great to have a celebrity be your bridesmaid? Think again. Here are 9 celebrities that would make your special day extra special.
1. Amanda Bynes
There always has to be one person to upstage the bride at any wedding, and Amanda would be happy to oblige. If she doesn't lock herself in the bathroom at the reception, you can be sure she'll do something else to make even the biggest Bridezilla look less insane. The only real risks are that she'll A) try to steal your wedding ring, or B) ask the Best Man (or your new hubby) to murder her *ehem.*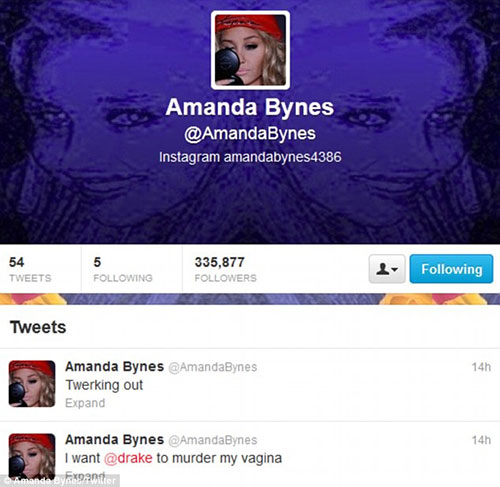 Image source: Twitter
2. Courtney Stodden
At 20, CourSto has already been married almost 4 years, so she'll have great tips for keeping things fresh…well, for the first few years at least. She and her grandfather husband, Doug Hutchison, have had their ups and downs, but they've persevered and with the help of their hit reality show Couples Therapy, have become the D-list couple to watch. Let's hope her toast to the happy couple will be spoken entirely in alliteration and sound something like this: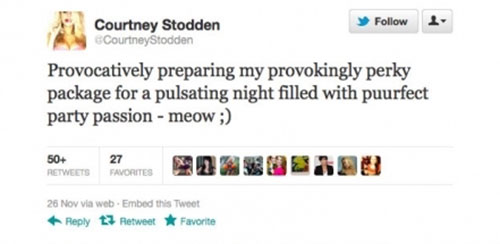 Image Source: Twitter
3. Tilda Swinton
If you're into the non-traditional weddings, there's no one better to invite than Tilda Swinton. Who knows what kinds of crazy antics she'll pull? Who knows what she'll wear? And don't be surprised if she ends up doing an interpretive dance ending with 20 minutes of lying in the fetal position in the middle of the dance floor.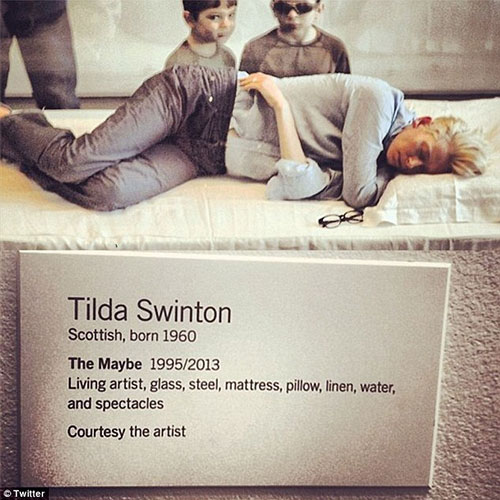 Image Source: dailymail.co.uk
4. Lena Dunham
If you think your wedding is a little bit too clothed, Lena Dunham is an excellent choice to bring some unnecessary nudity to the ceremony. And reception. And cocktail hour, bridal shower, bachelorette party, post-wedding get together, and Mee-ma's birthday bash. Then she'll write about the whole ordeal and it will probably be picked up by a major cable network, and you and your new husband can play yourselves in the pilot-unless Zooey Deschanel and Joseph Gordon Levitt are available.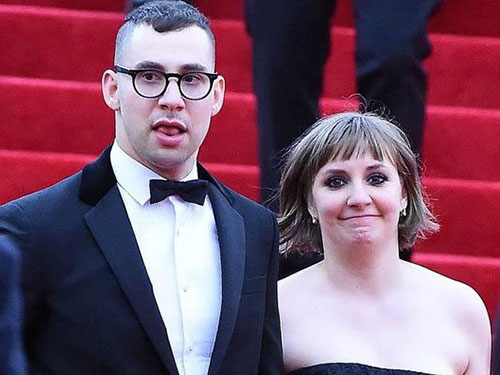 Image Source: azcentral.com
5. Tina Belcher
The oldest of the three Belcher children on Bob's Burgers, Tina is a strong, sensual woman who will give you the confidence to walk—nay—dance down the aisle to your man. So crack open the margarita mix and prepare to party because Tina is ready to dance and touch butts and draw unicorns and stuff.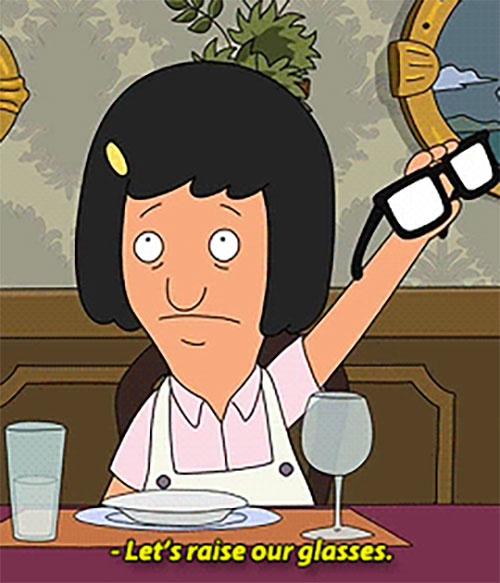 Image Source: hello-am-vale.tumblr.com
6. Anna Wintour
The iconic fashionista and Vogue editor-in-chief is guaranteed to make your wedding the most stylish of the century. Sure, you'll probably have to lose an ungodly amount of weight in order to fit into that sample Marchesa gown that costs more than your house, but if you manage to get the Queen's approval, that's all you need for it to be worth it.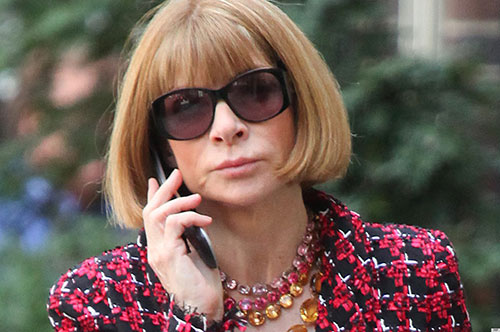 Image Source: huffingtonpost.com
7. Björk
The original Icelandic hipster, Björk is the perfect addition to your bridal party precisely because even at age 50, she's so unpredictable. She's pop, techno, alt, and indie all in one—and she can bring that kind of flair to your reception. Sure, her conversations will be a jumble of random words and screeches, but talking is highly overrated at a weeding.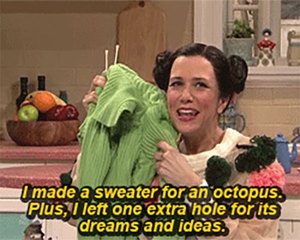 Image Source: corinawrites.com
8. April Ludgate
Besides bringing the hilarious and hunky Andy Dwyer to the party, Park and Rec's April will totally make sure no one messes with you on your big day. She'll scare away everyone who tries to speak to you, and she'll provide valuable entertainment by spreading rumors about your cousin's new floozy girlfriend who he had to bring even though they've only been together 3 weeks.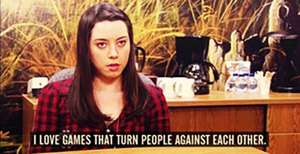 Image Source: neverblownupatoilet.tumblr.com
9. Scott Disick
Lord Disick reigns supreme! He'll bedazzle your wedding to the max simply because anything less wouldn't be worthy of the royalty that HE is. Scott doesn't take no for an answer, and will see to it that every detail of your big day goes off without a hitch. Plus, he'll definitely be the life of the party, and we've all seen how well he handles his mother-in-law Kris Jenner, so he'll be great at dealing with yours!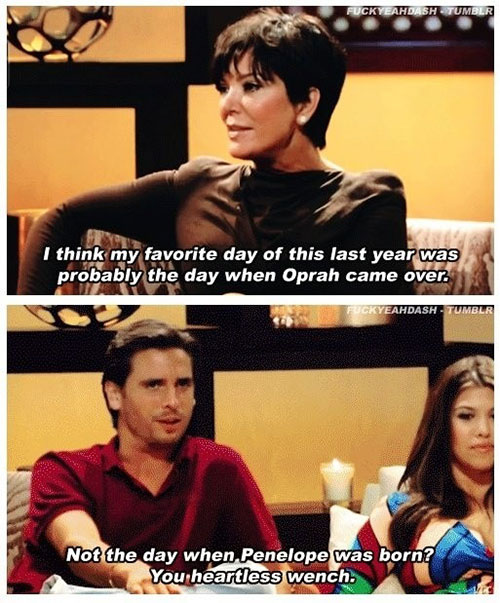 Image Source: fuckyeahdash.tumblr.com
Everyone wants their wedding to go off without a hitch, so it's always good to have people by your side that will help make that happen. These fabulous ladies all bring something to your wedding that no one else can-even if that "something" is a whole lot of crazy.