If your wedding is all about showing off your creativity and individuality as a couple, why announce the happy day with some run of the mill stationary? No amount of fancy calligraphy will be able to hide the fact that your wedding invitation is just plain boring.
Here are 9 eye-catching invitations to inspire you as you start to collect addresses:
1. Scratch and Attend: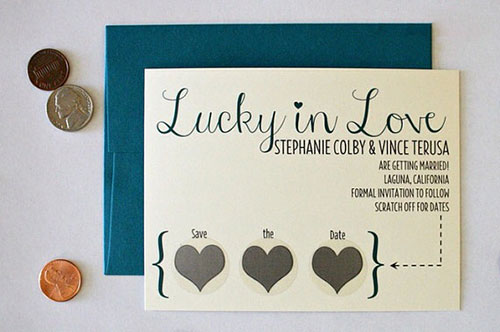 Image Source: Etsy
Your guests will really feel like they're really winning something when they save the date. Etsy seller Lola Lee makes these (and other) adorable invitations in her shop.
2. Pop-up Post: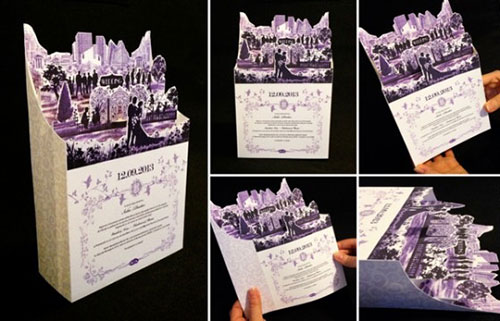 Image Source: Creative Market
How could you ignore an extravagant invitation that reminds you of your favorite childhood books?
3. Time to Monopolize: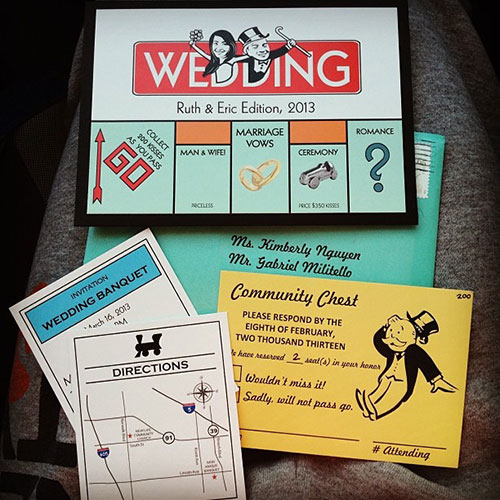 Image Source: Instagram
By honoring a classic board game, your guests will know that they'll never be BOARD by your wedding!
4. A View-Master Forward: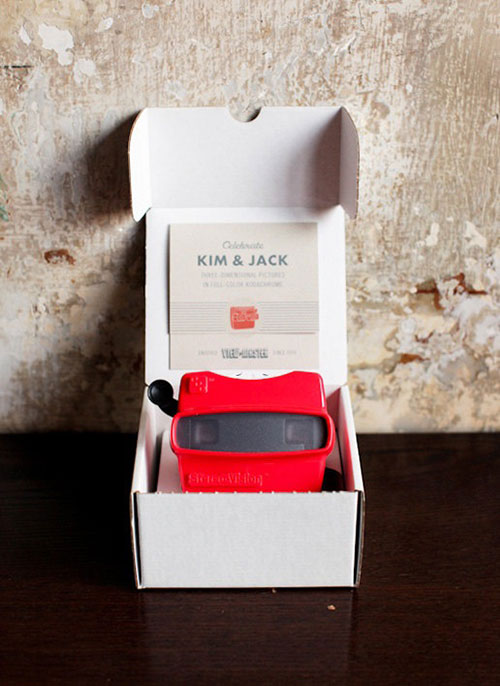 Image Source: Etsy
An ode to childhood, this invite lets your guests know that your wedding will be filled with nostalgia and whimsy.... and maybe some Ninja Turtles or Disney slides.
5. They've Got the Golden Ticket!: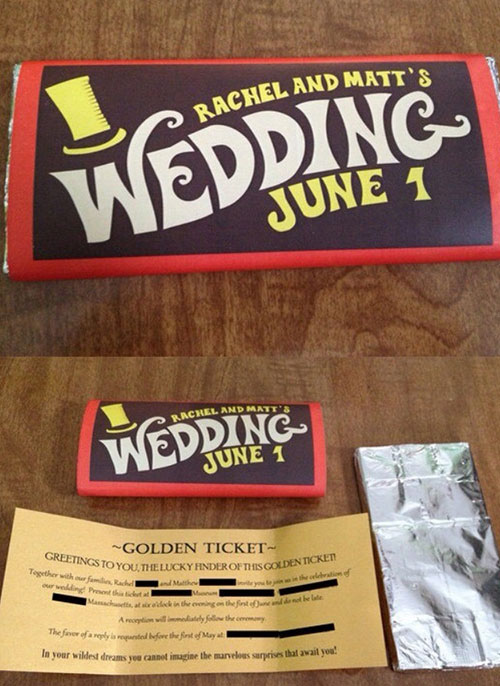 Image Source: Oh So Beautiful Paper
Oompa Loompa Doopidi I DO!
6. Timeline for an Invite: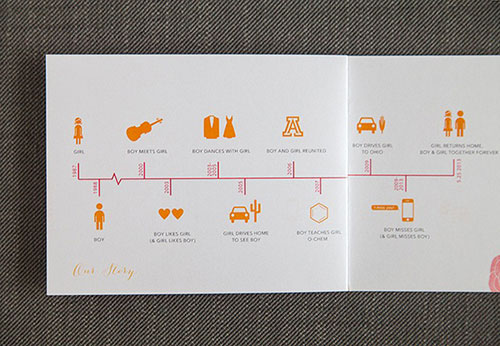 Image Source: Oh So Beautiful Paper
This invitation helps you avoid that awkward question from distant relatives, "So how did you kids meet?"
7. An Ode to Childhood: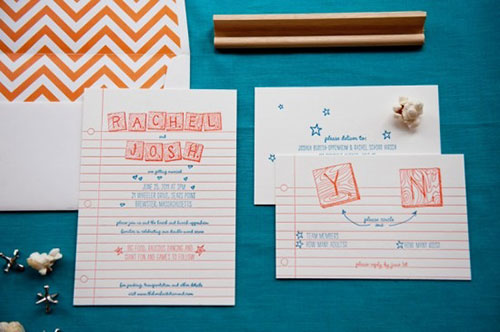 Source: Oh So Beautiful Paper
"Do you like me? Circle yes or no."
8. Developing your Love: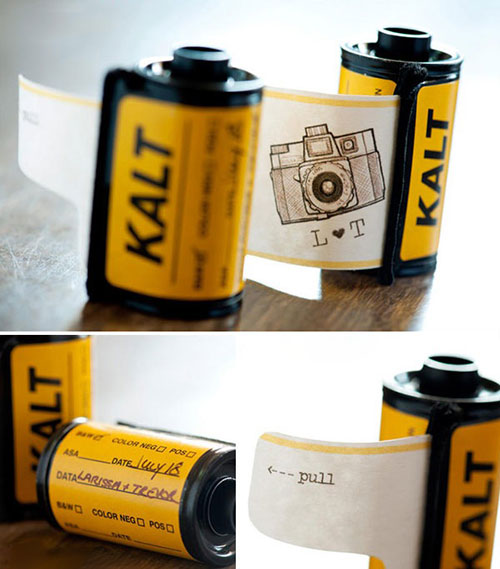 Image Source: Trevor-Larissa
It's a roll of film you're actually encouraged to expose!
9. Ticket to Paradise: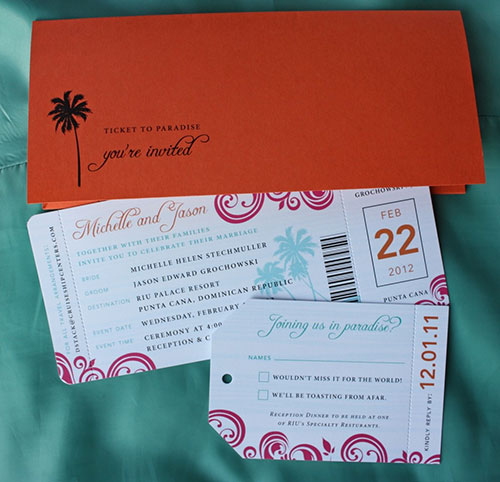 Image Source: EmDotZee
Your wedding will be a destination and an event, so of course it should have tickets.
After looking at these ingenious invites, it seems like swirling letters and embossed initials are a thing of the past!