Art Deco weddings have never been more popular! (Well, except for in the 1920s, when the style originated.) Partly inspired by the latest The Great Gatsby remake, and partly because of their timeless symmetrical style, Art Deco weddings aren't going anywhere.
To have the perfect Art Deco wedding, you need a show stopping wedding cake that highlights the lines and curves associated with Art Deco architecture.
Here are 11 wedding cakes that would make Jay Gatsby drool:
1. You're the Top!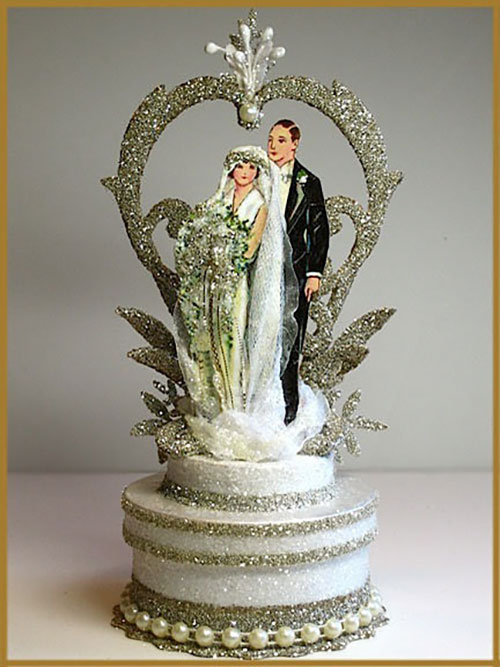 Image Source: Patricia Minish Designs
No wedding cake is complete with out an era-appropriate cake topper! Etsy seller Patricia Minish handcrafts these darling creations from vintage paper.
2. The Green Light
Image Source: Super Fine Bakery
Art Deco is all about interesting geometric shapes. On buildings, they're made out of steel and aluminum. On cakes, those polygons are all fondant.
3. It's Only a Sugar Moon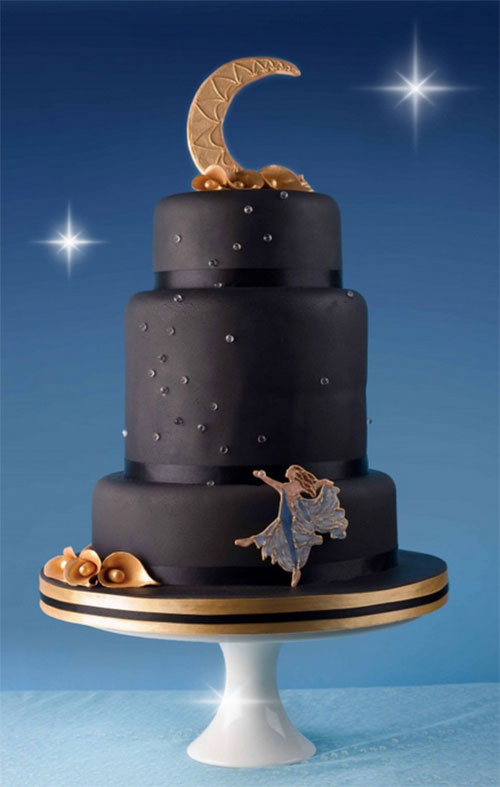 Image Source: Bride-o-rama
Black and gold were THE colors of the Art Deco movement.
4. Chrysler Cake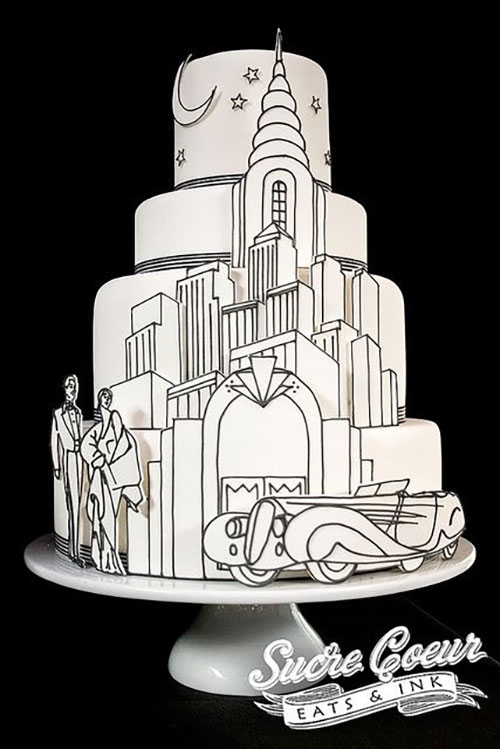 Image Source: Indulgy
This cake pays tribute to the Chrysler Building, arguably the most famous example of Art Deco architecture.
5. Glitz and Glamor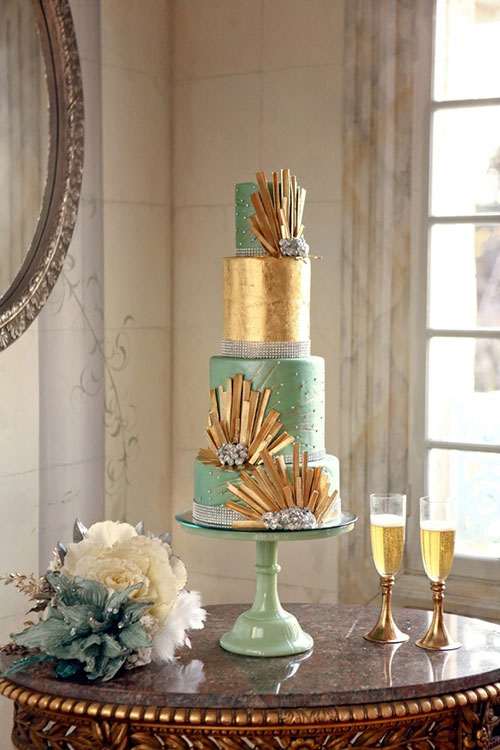 Image Source: Vintage Tea Roses
After eating a cake with this kind of pizazz, your guests will be dancing the Charleston till dawn!
6. Flapper's Favorite Flavor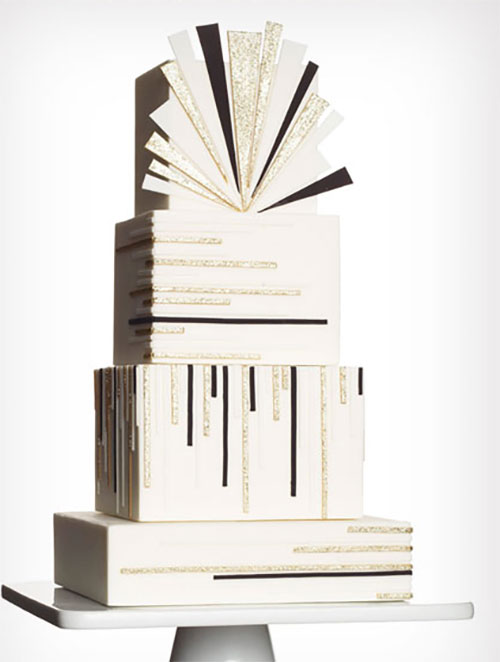 Image Source: Lael Cakes
The Art Deco look is just as sleek and modern as it was nearly 100 years ago!
7. Curvy Confection
Image Source: Coco Paloma Desserts
The opposite of all those rigid Deco angles? Lovely purple and gold curves.
8. Fashion Plate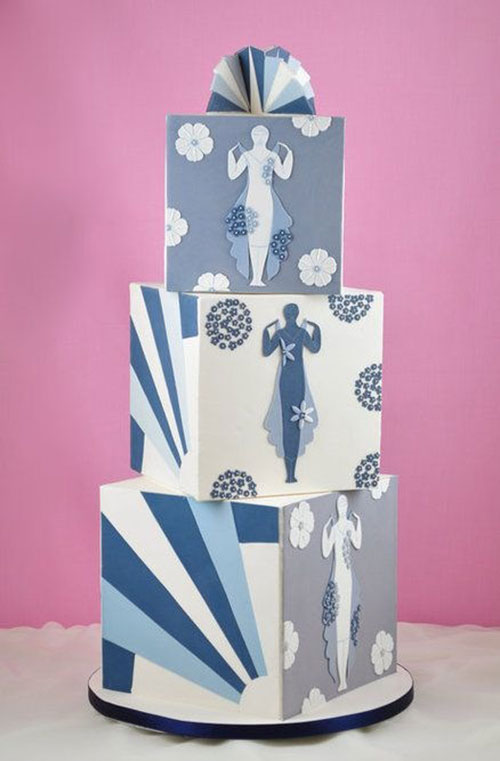 Image Source: Cakes Decor
This blue and white fantasy features an unusual twist on the typical Deco décor.
9. Gilded Gourmet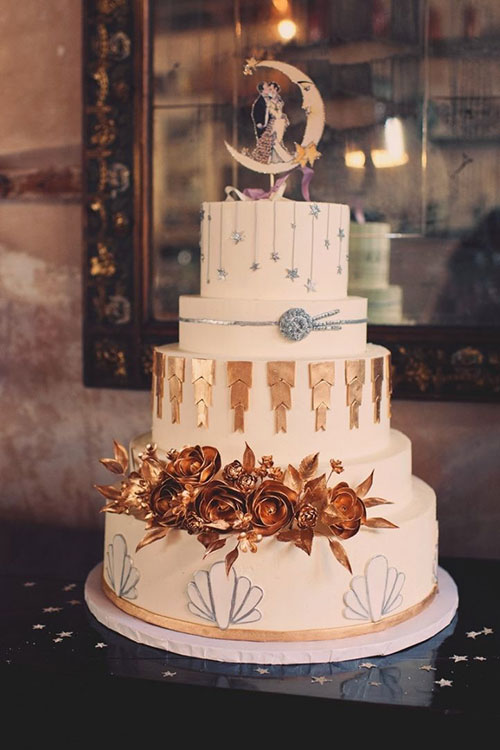 Image Source: Joyeuse Photography
The intricate cake features a paper moon, the favorite photo prop of the 1920s!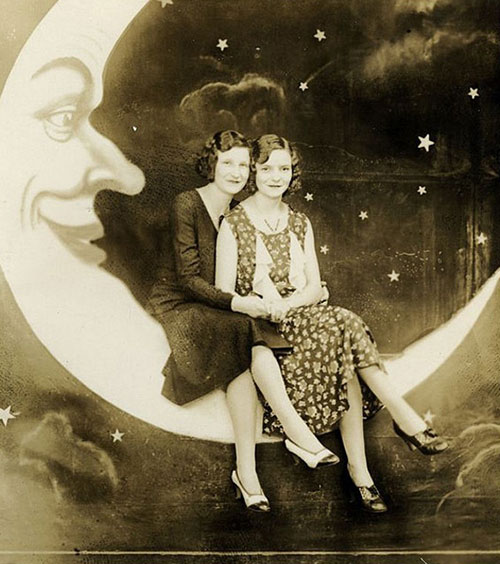 Image Source: Visual News
10. 23 Skidoo!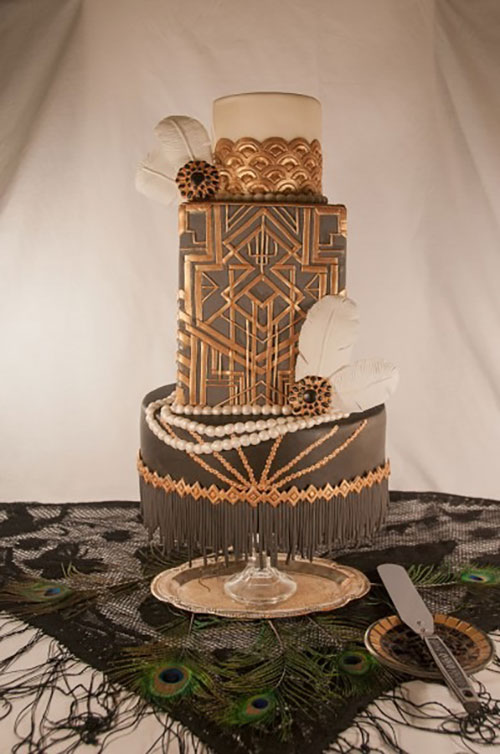 Image Source: Cake Central
This cake is all dolled up like a flapper. Does this qualify it as an official dress cake?
11. Decadent Dessert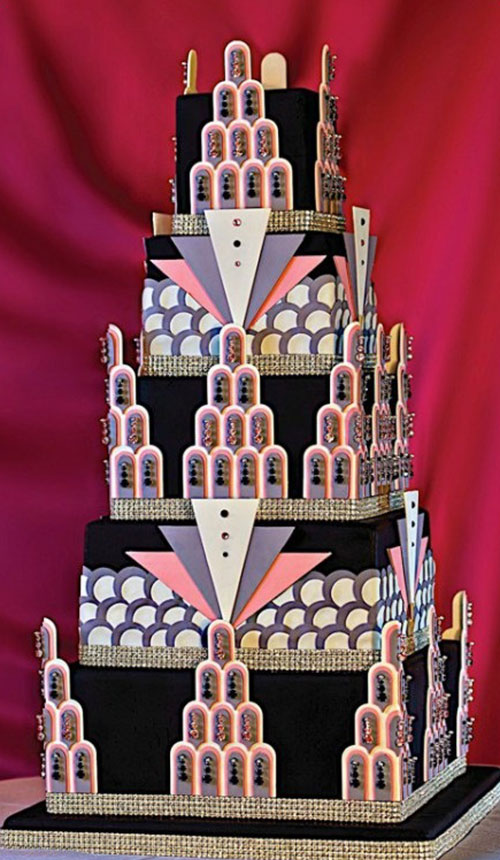 Image Source: She Walks Softly
This opulent cake is as stunning as the biggest spectacle in a Ziegfeld Follies show!
Sometimes, the best way to find a classy, one of a kind wedding cake is to look into the past!