Some brides seem to think that their hair is just a place to stick a wedding veil. LISTEN UP, LADIES! Your hair is another way to express yourself in a way that's uniquely you.
Here are 13 brides with incredible hairstyles to inspire you to reach new hair heights:
1. Swirl, Girl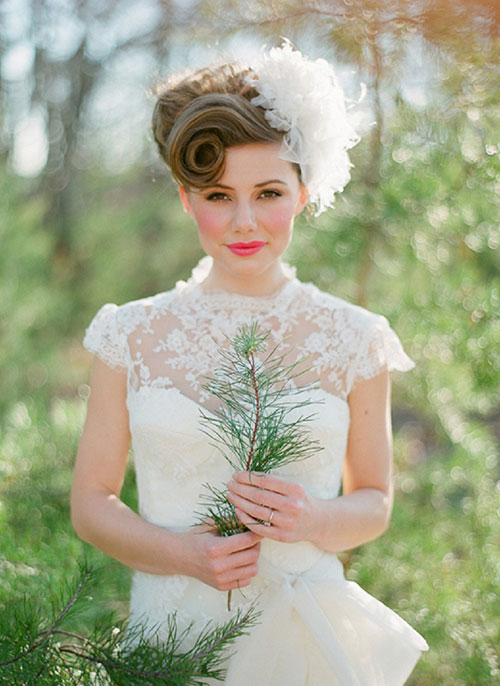 Image Source: Want That Wedding
This bride's mesmerizing swirl is akin to an ocean wave... or Van Gogh's Starry Night.
2. Gatsby Glam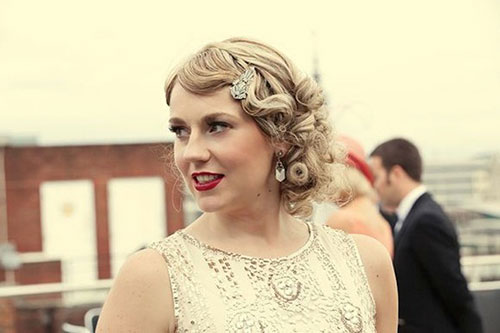 Image Source: Brit
Use 1920s finger waves to flap your way down the aisle.
3. Bridal Bouffant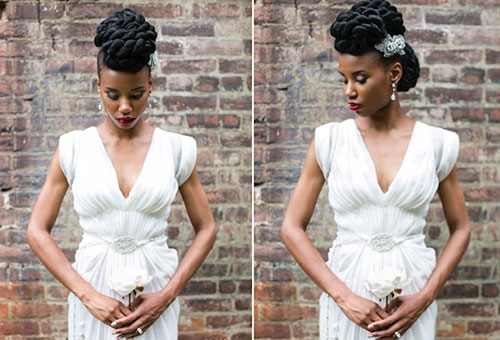 Image Source: Brit
This look, reminiscent of a 1940s torch singer, is about to break our heart with its beauty.
4. Something Brilliantly Blue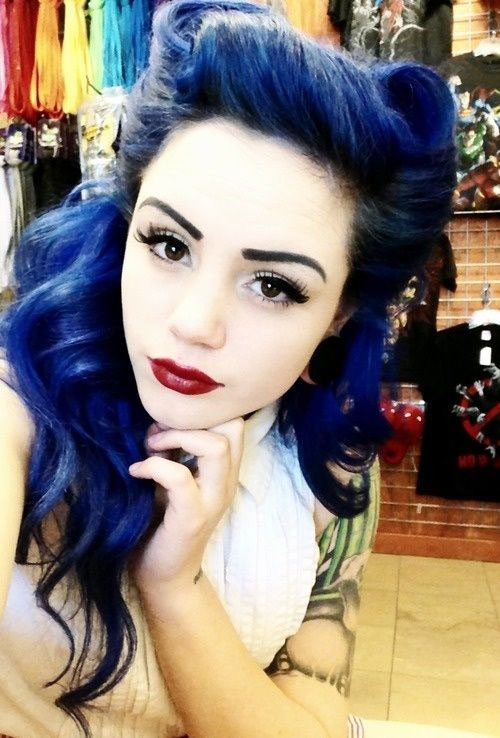 Image Source: Hairstyles-Haircuts
When your hair color is this breathtaking, you don't need much of a hairstyle. Just a few Victory Rolls will do!
5. Mohawk Mad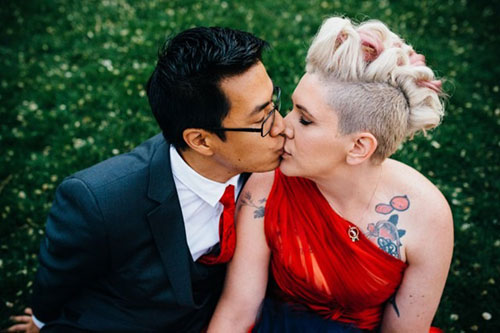 Image Source: Rock 'n Roll Bride
This mohawked bride is unforgettable, especially since she's already been featured on our list of rocking red wedding dresses!
6. Lady of the Lake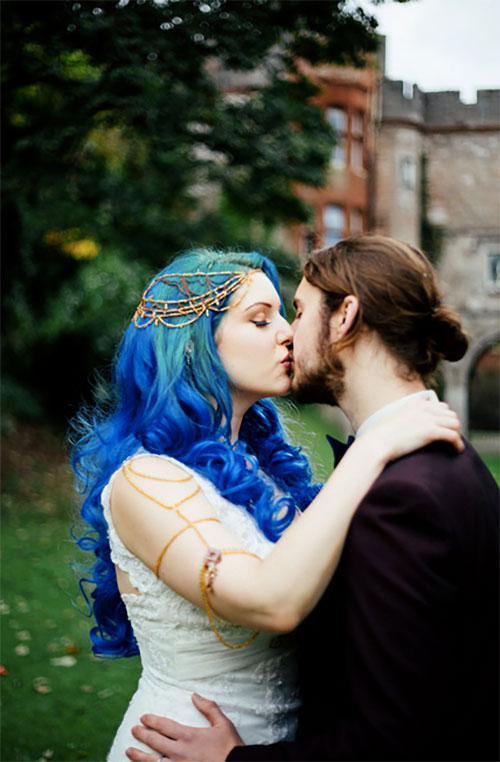 Image Source: Rock 'n Roll Bride
This bride added simple gold jewelry to her lovely locks and turned into a mythical creature.
7. Heart and Soul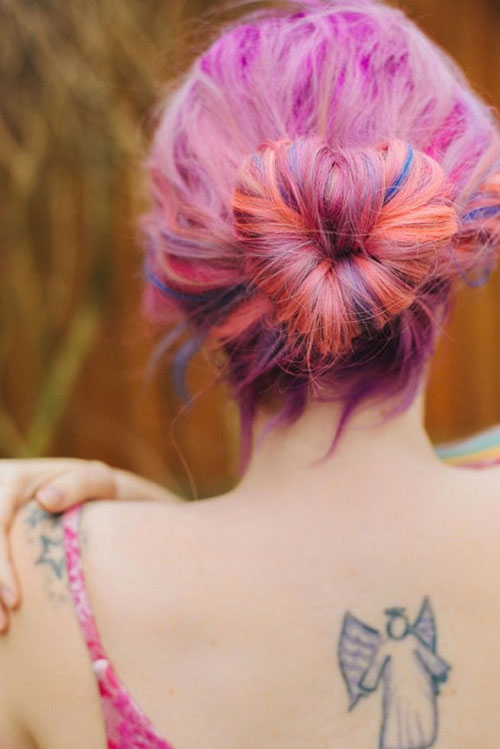 Image Source: Pinterest
While this heart-shaped bun would look killer on even the plainest of hair, you have to admit it really stands out with those multi-colored strands.
8. I Thee Dread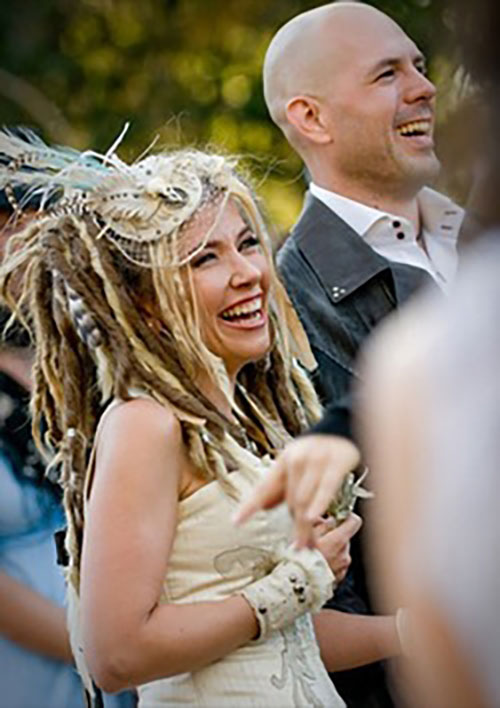 Image Source: Dreadlock Heaven
If you have a signature look, there's no reason you can't keep rocking it on your wedding day!
9. Faux-Hawk Fierceness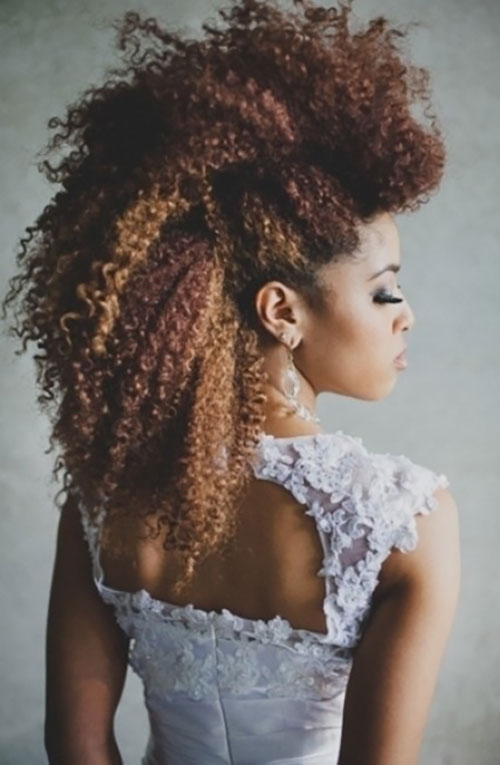 Image Source: For Redheads Blog
There's no need for a veil when you've been blessed with gorgeous tresses.
10. Steam Punk Princess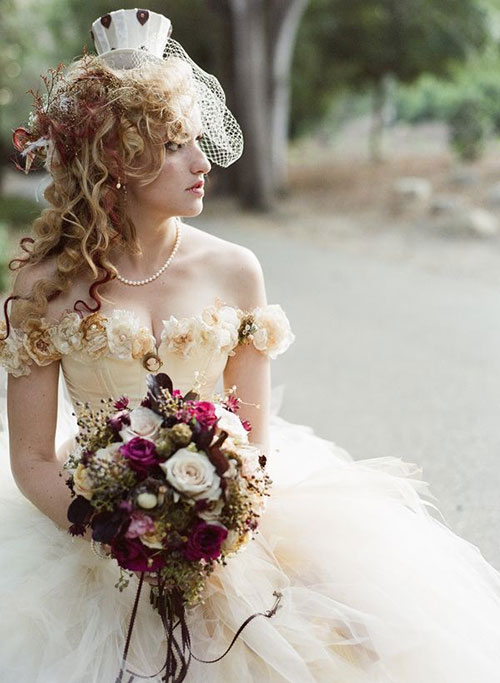 Image Source: Ruffled Blog
Be a Burton-esque leading lady in a hairdo that looks like it came right off of Helena Bonham Carter's head!
11. Fairy Tale Braids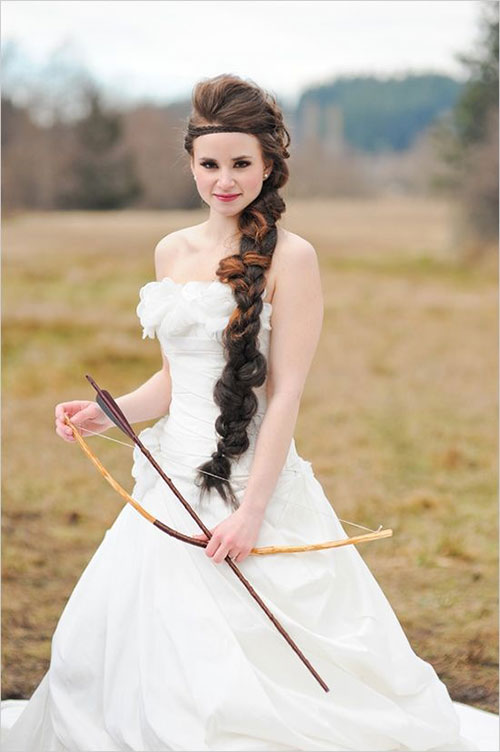 Image Source: Wedding Chicks
Channel your inner Fairy Tale Princess with a braid that could rival Rapunzel's long locks.
12. Bald Can Be Beautiful!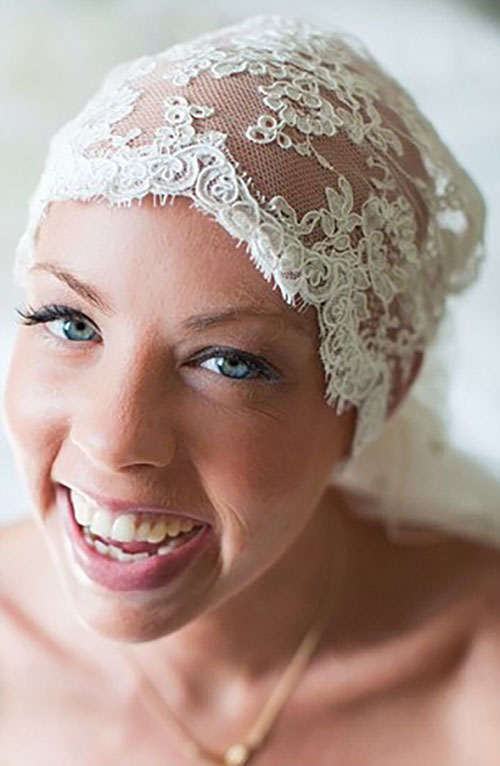 Image Source: UK Daily Mail
To this bride who realized she could get married even without her hair, BRAVA!
13. Beehive in Blue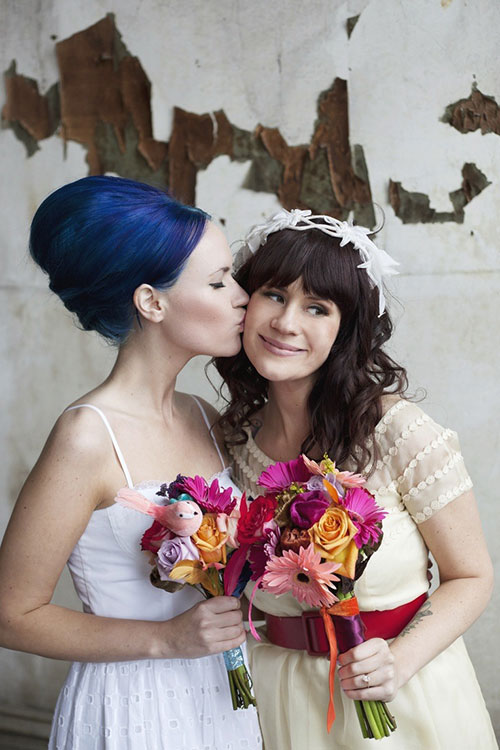 Image Source: Flickr
It's time to bring this hairstyle back from the '60s... in a way that will make your grandmother clutch her pearls!
Now that you've seen all this great hair, are you sure you still just want to wear a French Twist on the big day?