By now we've all begun to realize that the whole "Parisian" theme is pretty overrated. Between the predictable Eifel Tower décor, lavender scented everything, and, of course, those damn macarons, most of us are left feeling a bit like this:
And also, a little bit like this:
Here are 11 ways to have an international menu without boring your guests' tastebuds:
1. Mexico: The Huasteca Tamale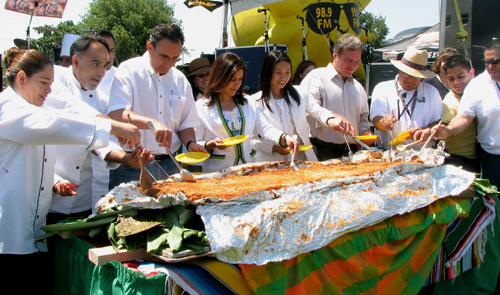 In the Huasteca area of Mexico, wedding guests will feast on a Zacahuil—a giant tamale filled with pork and ground chilies. The tamale takes an entire night to cook and can feed between 50 – 100 people. Who needs a buffet when you've got a 200-pound tamale?
2. Japan: Teppanyaki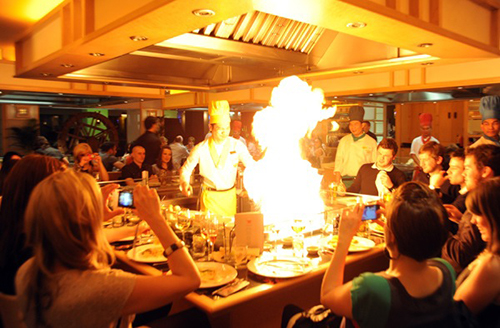 With a trained chef and a hibachi grill, you'll save money on entertainment and be able to discover which one of your relatives can catch a flying shrimp in their mouth!
3. Russia: Poultry Pie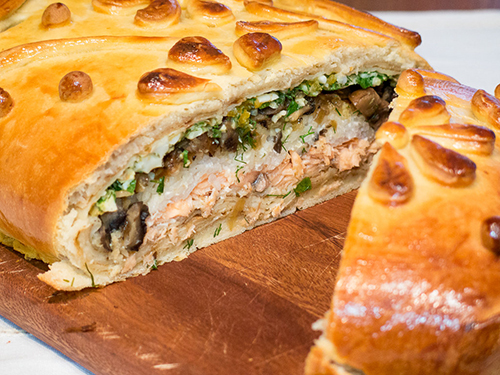 The kournik, or poultry pie, is a dome-shaped pastry that's stuffed with boiled chicken, fried mushrooms, rice, and eggs... and layered with pancakes. Since Russian weddings can last two vodka-filled days, this pie is the perfect hangover food.
4. England: High Tea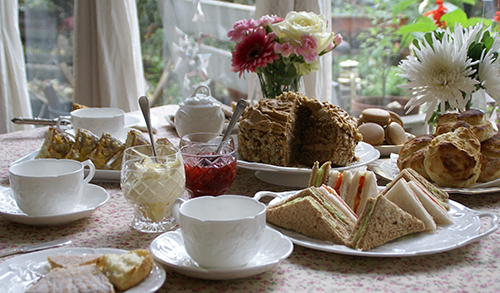 If you're having a daytime reception, what better way to travel the world than to have some tea and scones slathered with clotted cream and jam? (Don't worry, you can still drink alcohol at high tea.)
5. Spain: Tapas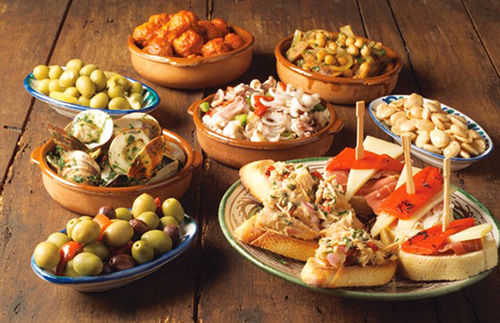 Buffets are so cliché. Who wants to wait in a line just to find out that the chicken Francese is all gone, when you could be sharing Spanish-style tapas?
6. Italy: Sorbetta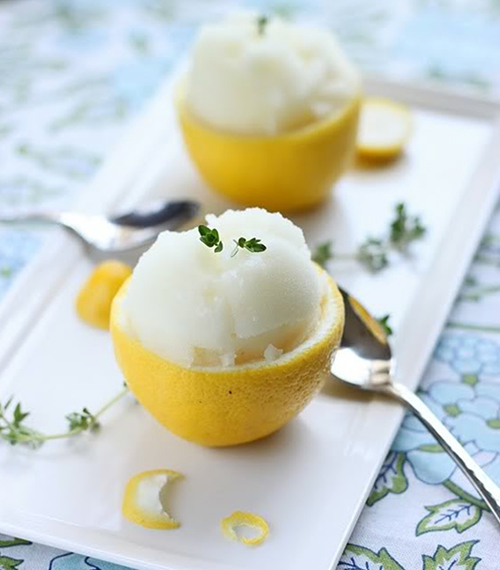 The traditional Italian wedding feast can include up to 15 courses! That's why this sorbet, soaked in prosecco or vodka, is the perfect alcoholic palate cleanser.
7. Lithuania: Raguolis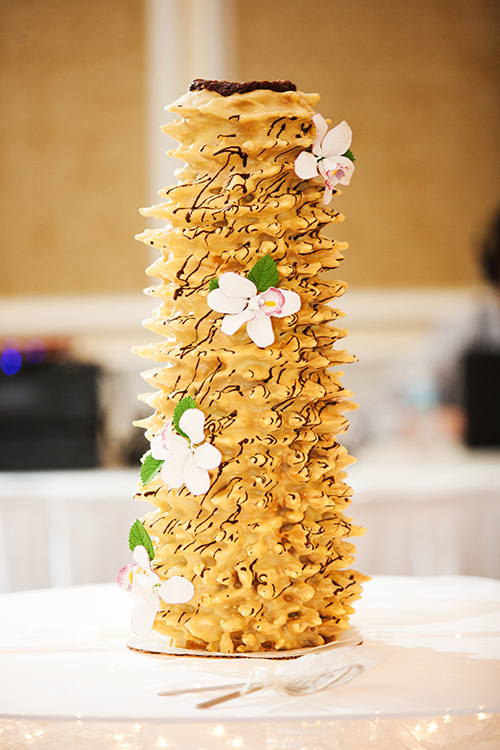 A raguolis, or a Lithuanian tree cake, is a traditional wedding cake that enjoys popularity all over the world. When the cake is cut, the insides resemble the rings of a tree. The cake is cooked on a rotating spit over an open fire and thereby, is way cooler than a few dozen cupcakes.
If your heart yearns for wonders abroad, there is a world full of unique and beautiful food cultures that would be the perfect for your international wedding.
Photo Attributions: