Your pet is your best friend. He's been there through your ups and downs; he's even licked away your tears. Just because you've found a human soul mate doesn't mean you can't include your pet in the happiest day of your life.
Here are a few ways you can incorporate your loyal companions into your wedding ceremony.
1. The Best Man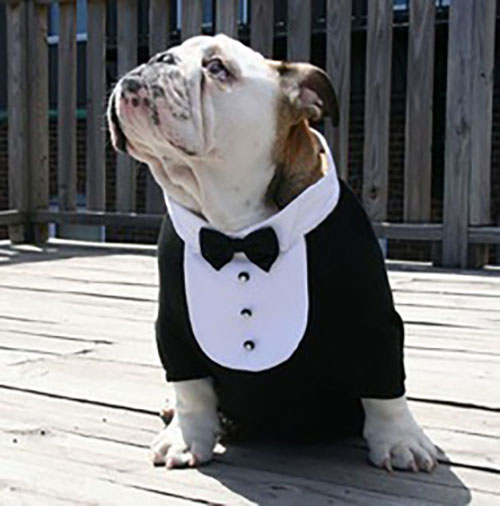 Image Source: bigdog-boutique.com
Why not make man's best friend, man's best man? This is also a great opportunity to put all that obedience training to the test.
2. The Bridesmaids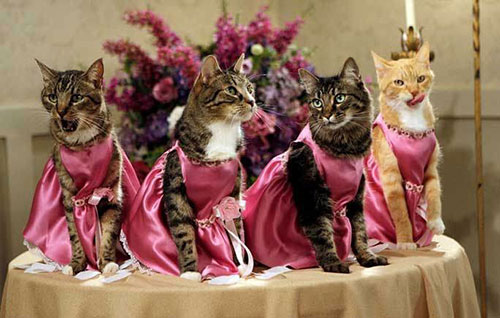 Image Source: vineyardsveilsvows.wordpress.com
By replacing your second cousins with your cats, you'll definitely save money on fabric for dresses… and you'll probably save your sanity, too.
3. Ruff Ring Bearer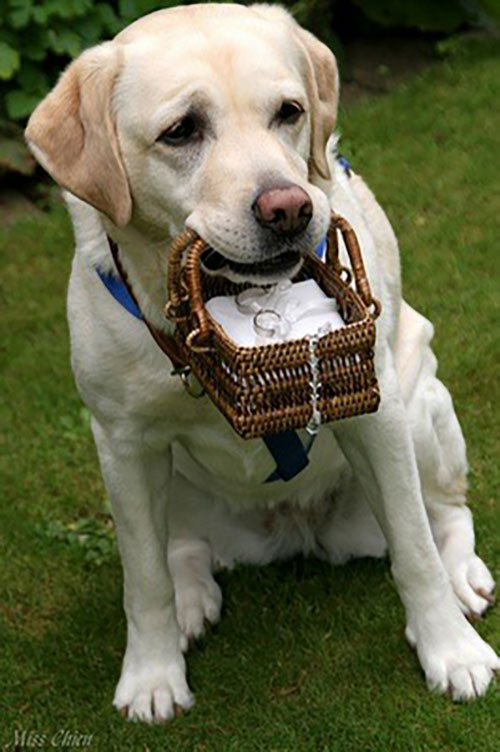 Image Source: rootedinloveweddings.wordpress.com
Have your rings delivered in style with the help of your loyal companion! Just make sure all the slobber is wiped off that jewelry before you say "I Do."
4. The Flower Cat
Image Source: everydayinadress.com
Your cat has better motor skills than a toddler. You think she's cuter, too.
5. First Dance
Image Source: rover.com
Your beloved shrugged off those ballroom dancing lessons, so you have no choice but to replace him with someone who can really move.
6. Pet Pastor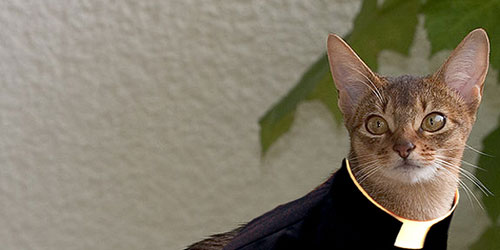 Image Source: eyeofthetiber.com
Booking your cat to officiate your ceremony is extremely practical. Not only will her dulcet mews keep your guests' attention, but she'll also keep it short and sweet—she needs to catch those 2PM sunrays after all.
7. Security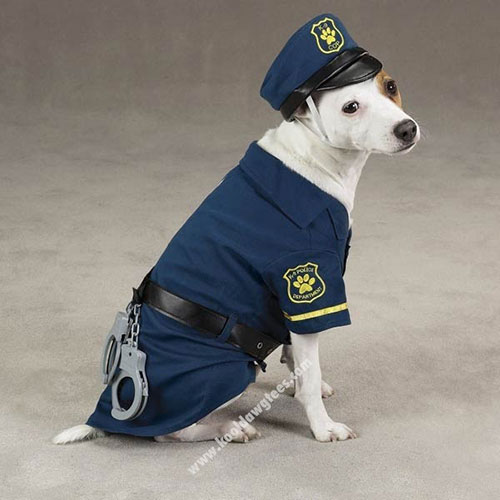 Image Source: kooldawgtees.com
Your guard dog will keep away any unwanted guests, including bitter exes and inappropriate aunts.
8. Chauffeur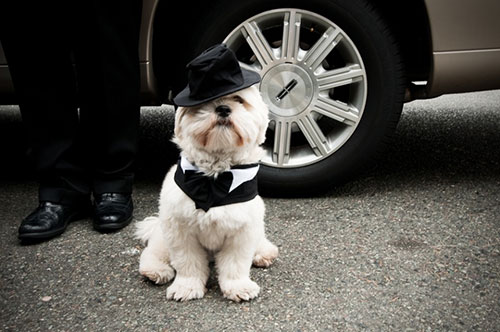 Image Source: heatherpearcephotography.com
You can almost guarantee traffic will clear out once other drivers realize there's a dog behind the wheel.
9. Cat-ering
Image Source: catmoji.com
A great choice if you're a fan of a catnip laced tuna cake!
If you stop to think outside of the traditional wedding planning box, you'll realize that pets are the perfect compliment to any great wedding… as long as your fiancé isn't allergic!