Imagine what it would look like if Willy Wonka swallowed a church, then threw up onto the side of a mountain. Now think about what your wedding photos would look like if you got married on that mountain: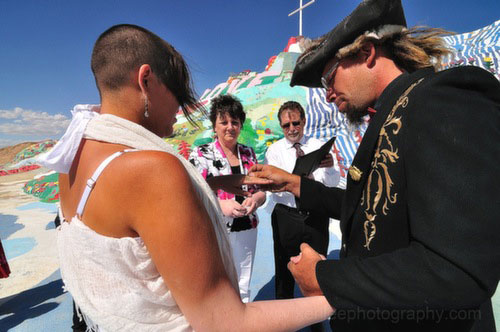 Salvation Mountain is an art installation out in the desert, about an hour and a half away from Palm Springs, made of adobe, straw, and paint: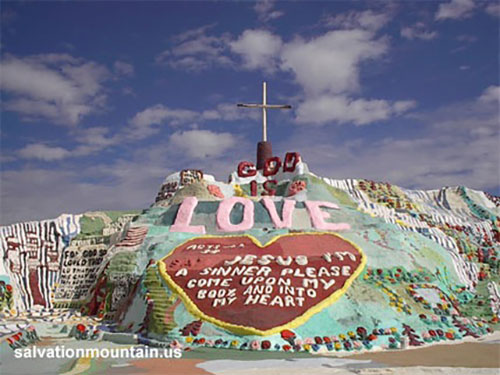 Created by Leonard Knight after a failed hot air balloon incident, the mountain is a testament to the artist's love for God.
Salvation Mountain has become an adventure destination for newlyweds who want to say their vows among the vibrant designs.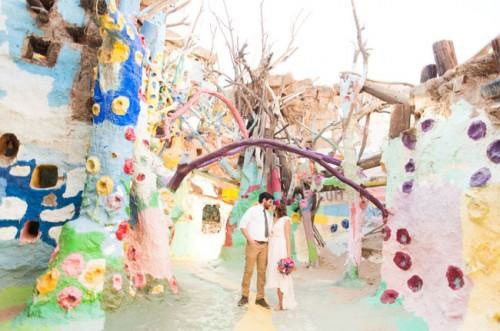 It does have a serious religious vibe, but that doesn't mean you have to have the bible memorized in order to visit. All are welcome to explore, say their vows, and celebrate love.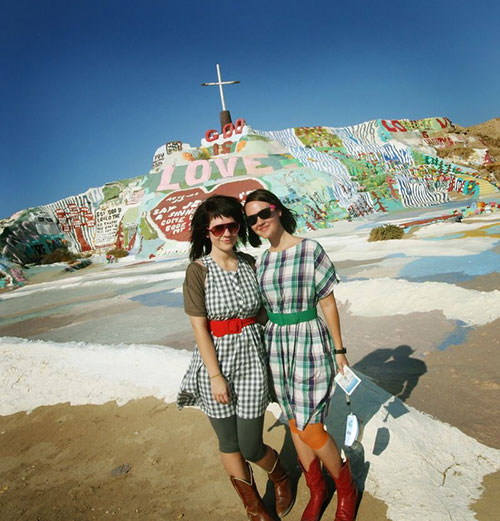 You can have your engagement photos taken in front of the painted truck. (Doesn't the "REPENT" just scream Christmas card?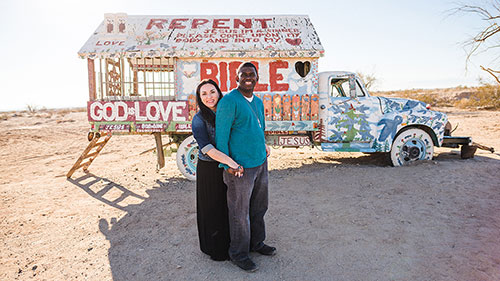 The mountain has pieces of scripture painted all over it to remind you of all the ways God is there for you: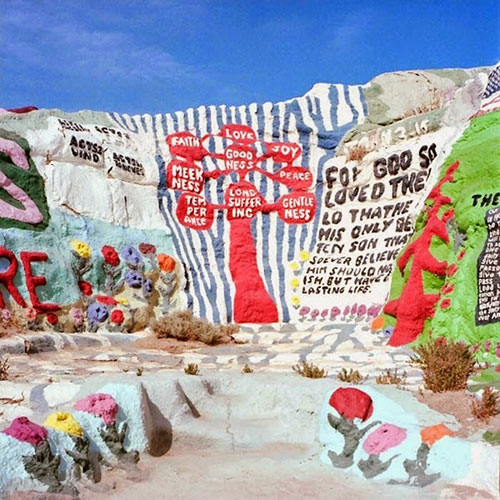 Admire the art that covers the wall of the shrine left by both the artist and the visitors that have stopped to pay their respects: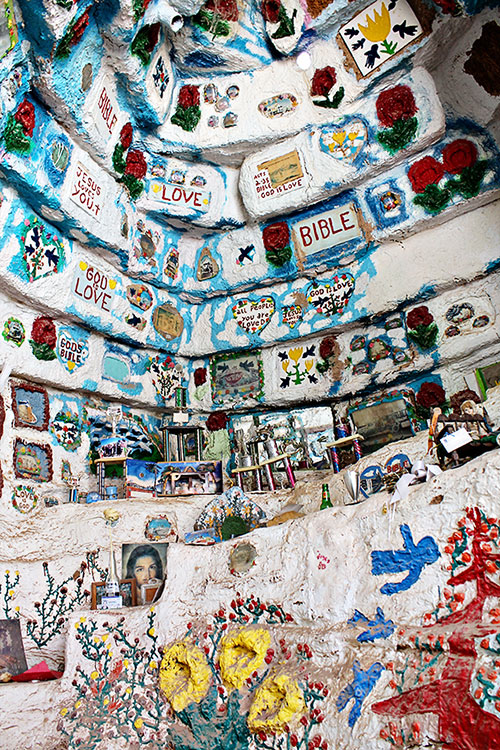 God is Love and there is no reason to hide it as you profess your love and promise your devotion to another person: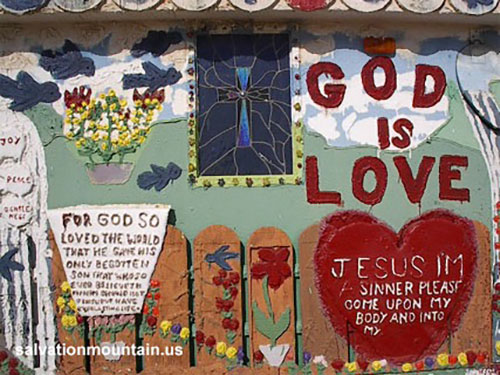 Salvation Mountain is not for the faint of heart. However, for those ready and willing, it can be one of the most memorable experiences of your life... and isn't that what a wedding is supposed to be?
Photo Attributions: