Are you a beleaguered bride-to-be, bogged down with stress by your adorable but too-flighty bridesmaids? Are you a maid-of-honor in over your head? Are you a first-time bridesmaid staring at a list of activities, duties, and expenses, wondering what the hell to do? Fear not, ladies! Jen Glantz, Professional Bridesmaid, is here!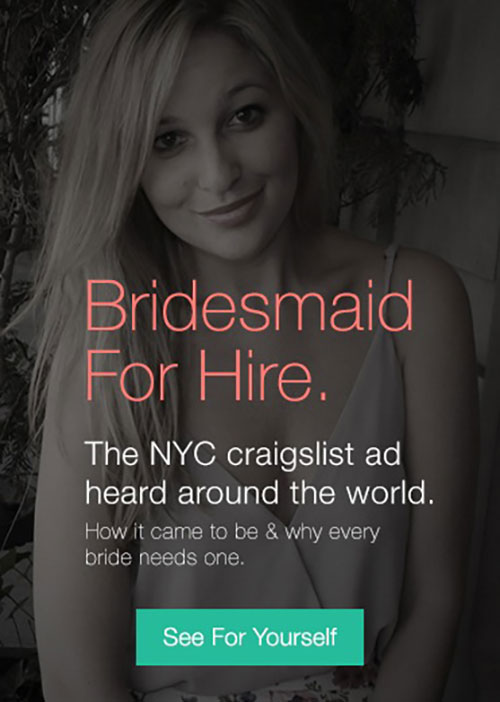 That's right. Jen Glantz is a bridesmaid for hire, and she's here to save your life. If she were a superhero, she'd be called Captain Bridesmaid, or Supermaid.... because she's just that cool.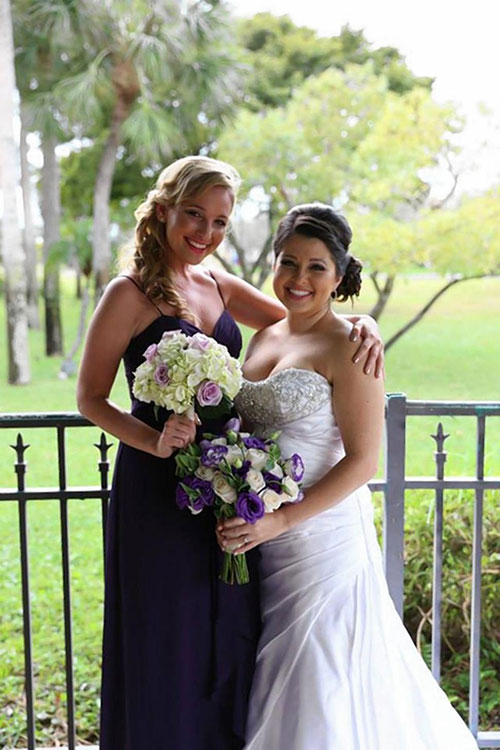 Bridesmaidforhire.com came about after Glantz had been a bridesmaid in several weddings over the course of only two years. She figured she might as well put her good talent to use. Her services were posted on Craigslist, and the Internet exploded with shouts of joy and praise.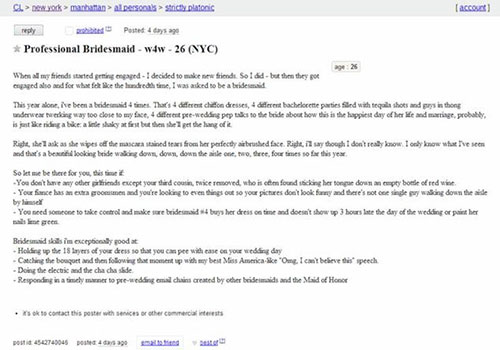 Since posting the ad, Jen has been inundated with pleas from brides worldwide, racking up more than 2,000 requests (and counting). Her website lists 5 packages ranging from $300 to $2,000, offering help as simple as online consultations with the bride, or as expansive as actually performing the in-person duty of Maid of Honor.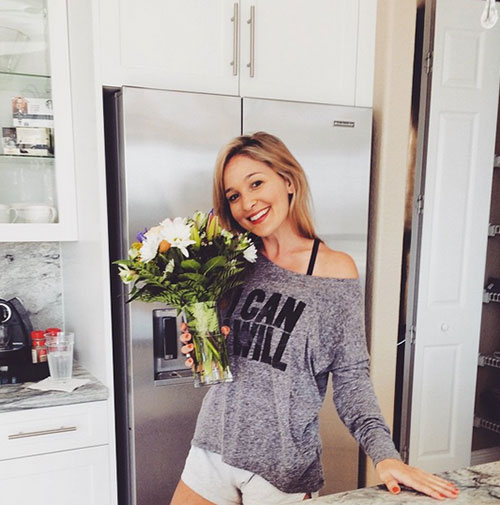 If you're worried about introducing a perfect stranger into your bridal party, look no further than the glowing Testimonials page. According to every commenter, Jen is more than just a professional multi-tasker. Rod and Buck, two Australians who got married in Central Park with Jen by their side, wrote: "Jen's not just a Bridesmaid for hire. No. She's a friend for life."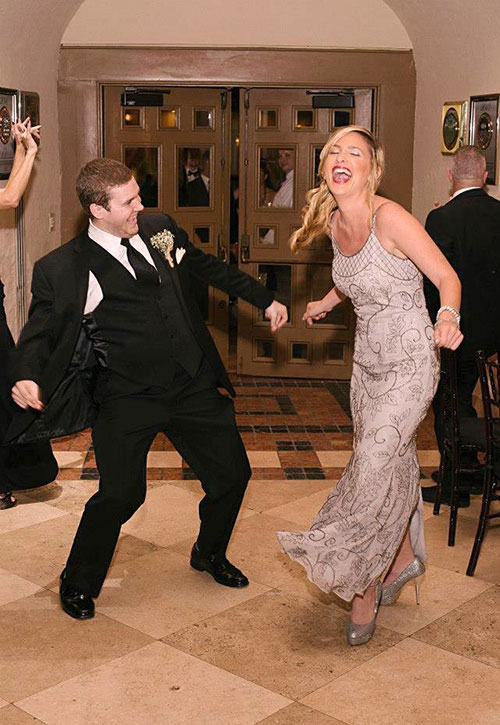 That might just be the best thing about Jen. Sure, she's made other people's matrimony her business, but her heart is absolutely in the best place. As she writes on her home page, she "handles all the dirty work so the bride and wedding party can focus on what's most important – enjoying every second of the wedding experience." Here's to hoping she also hires herself out as a professional BFF!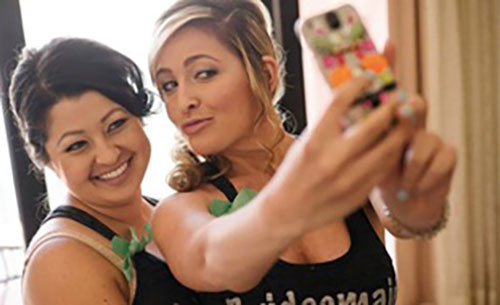 Feel like you might have with it takes to be a professional bridesmaid? Jen is hiring! Now you, too, can cash in on all those years of standing by, watching all your friends getting married off!
Photo Attributions: