Hidden within 3 city lots on Philadelphia's artsy South Street, there's a magical wonderland made up of broken plates, mirrors, glass bottles, and rusty bicycle wheels.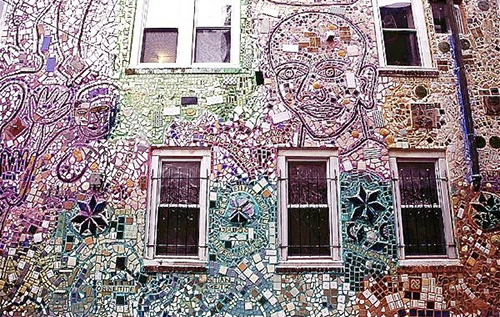 Image Source: Visit Philly
Mosaic artist Isaiah Zagar started getting creative with the outside of this South Street art gallery in 1968. Now his project has grown to over half a city block and includes gardens, galleries, and a labyrinth.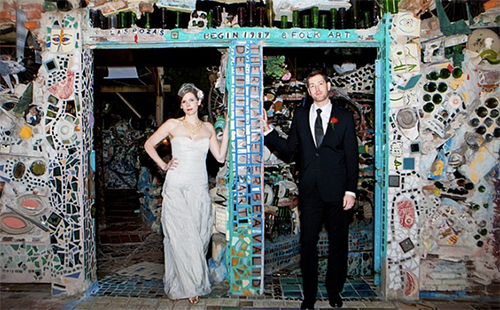 Image Source: Pinimg
During the day, Philadelphia's Magic Gardens serve as an interactive museum where children can go on scavenger hunts and adults can leave secret messages within the tiles.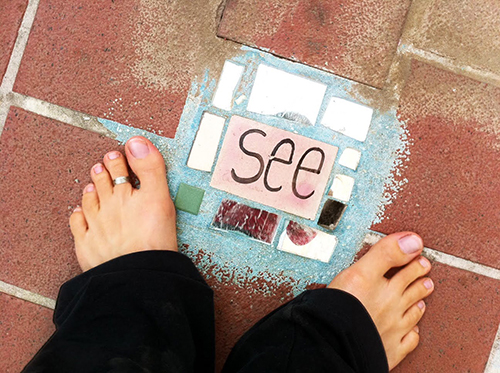 Image Source: The Pixel Diaries
In the off-hours, it's the perfect backdrop for a wedding: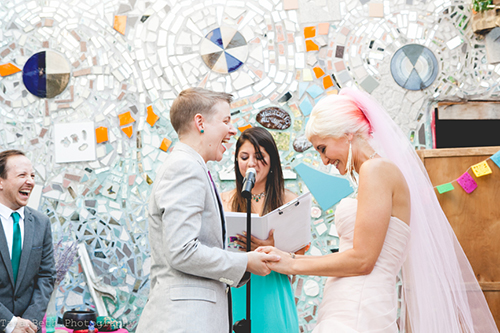 Image Source: Tara Beth Photography
The staff will help you transform the Magic Gardens into a space where up to 75 people can enjoy food... and more importantly, alcohol.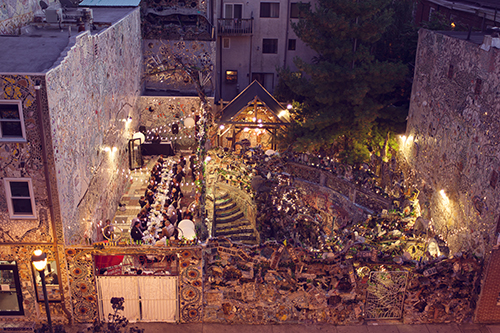 Image Source: Philly Magic Gardens
Has there ever been a more incandescent place to take wedding photos?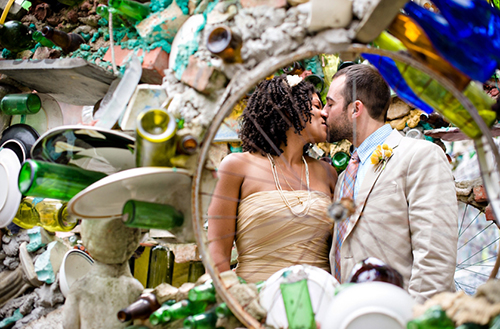 Image Source: Philly Magic Gardens
Can you imagine playing a romantic game of hide and seek in the middle of this quirky labyrinth?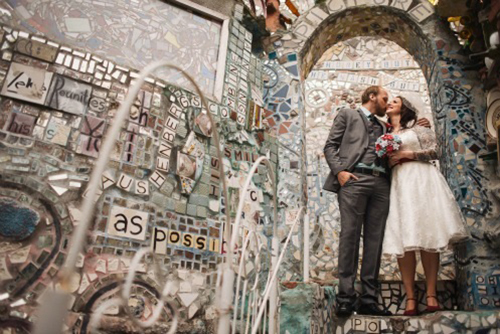 Image Source: Clever Wedding Ideas
For artistic souls who love to look for the beauty in everyday places, a wedding at the Magic Gardens in Philadelphia might be the perfect place to start your life together. Plus... it's right down the street from the best cheesesteak place. Although, you're when you're in Philly, every cheesesteak place is the best place.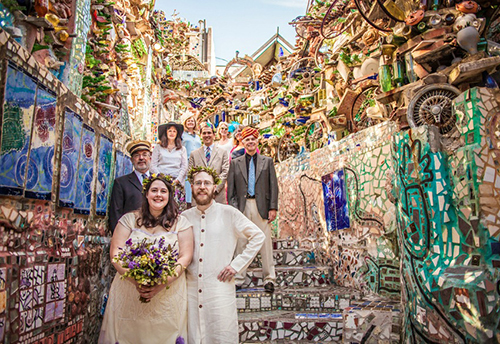 Image Source: Shannon Collins